Former Lagos State Governor Bola Tinubu has six children who are all doing well in their respective endeavors. Much has been written about the politician who rose through the ranks to become one of the most powerful and influential politicians in Nigeria. In addition to being the former governor of Lagos, he is also a former senator and the national party leader of the All Progressive Congress (APC).
While playing a high-profile role in Nigerian politics, Tinubu is a doting father (and grandfather) but most Nigerians don't know much about his family. In this article, we have put together all the intriguing details you ought to know about Bola Tinubu's children and their endeavors.
Meet All of Bola Tinubu's Six Children
It is common knowledge that the Asiwaju of Lagos, Bola Ahmed Tinubu, is a proud father of six children, out of which three (Jide, Oluwaseyi, and Folashade) were born from his previous relationships while the other three (Zainab Abisola, Habibat, and Olayinka Tinubu) are the fruits of his union with his wife, Senator Oluremi Tinubu.
1. Late Kazeem Olajide Tinubu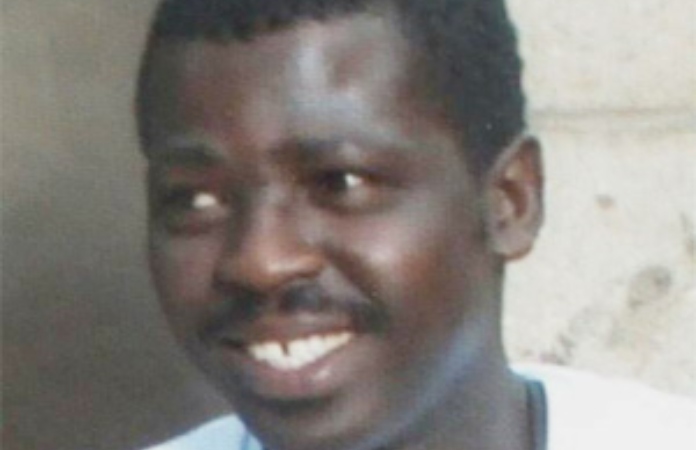 Date of Birth: October 1980
Date of Death: 1st November 2017
Mother: Unknown
Nationality: Nigerian  
Education: University of Liverpool; University of London
Occupation: Legal Practitioner
Spouse: Unknown
The late Olajide Tinubu is the first child of the former governor of Lagos state. He was born in October 1980. He was a highly learned person, having studied Law at the University of Liverpool, UK. He later advanced to earn a Master's degree at the University of London where he majored in Maritime Law. He was also called to the Nigerian bar in 1999.
Jide began practicing at the legal department of Mobil in 2000. He had also worked with other big companies such as Ocean and Oil Service Ltd before his demise. During his lifetime, Jide was married to an undisclosed woman and they had three kids. Obviously, he has decided to chart his own course in life rather than follow the footsteps of his father to become a politician.
Jide was only 43 years old when the unfortunate happened on 1st November 2017 as he suffered a cardiac arrest and gave up the ghost at an undisclosed London hospital.
2. Folashade Tinubu (Iyaoloja of Lagos)
Mother: Unknown
Nationality: Nigerian
Education: Middlesex University London; American Intercontinental University, FCE (Special) Oyo
Occupation: Politician
Marital Status: Divorced
Ex-Spouse: Hon. Oyetunde Ojo
Everyone knows Folashade as the first daughter of former Lagos state governor. She was adorned with the chieftaincy title of Iyaoloja of Lagos on October 29th, 2013. She succeeded her grandmother Abitatu Mogaji who held the prestigious title.
At the time of writing this article, there are no details on her birthday or age, but what's known is that she is very educated. She first attended the Federal College of Education Oyo where she majored in Home Economics, before leaving the coast of the country for London to obtain her first degree at the Middlesex University, where she bagged a degree in Business administration. Her thirst for education further led her to the American Intercontinental University where she obtained a Master's degree.
Folashade was previously married to Hon. Oyetunde Ojos, a former House of Reps member representing Ekiti state. However, the union hit the rocks as the couple parted ways for reasons not known to the public. They had no child together.
It is an open secret that Folashade got lured into some extra-marital affairs which perhaps explains the reason for her failed marriage. Further evidence says that Folashade was involved in some illicit romance with the Babaloja of Oshodi, popularly known as Provida, who is also a married man. Provida is said to be a wealthy business tycoon who often lavished Folashade with expensive gifts and luxury automobiles.
3. Oluwaseyi Tinubu
Date of Birth: October 13, 1985
Age: 37 years old
Mother: Bunmi Oshonike
Education: Holmewood House school Abbey; Lincoln University; The University of Maryland, Baltimore; The University of Buckingham
Occupation: Politician and Businessman
Marital Status: Married
Spouse: Layal Holm Chinwe
Oluwaseyi Tinubu is the second son of Bola Tinubu. However, he is now regarded as the first since Jide is no more. He was born on October 13, 1985, from Bola Tinubu's relationship with Bunmi Oshonike, a former prophetess.
Seyi attended Holmewood House School and Milton Abbey School for his early education. He later attended Lincoln University and the University of Maryland, Baltimore before enrolling at the University of Buckingham where he bagged a Master's Degree in Corporate and Commercial Law in 2010. Afterward, he returned to Nigeria to attend the Nigerian Law School before he was later called to bar in November 2013.
Being eldest son after the demise of his older brother, Seyi has made a name for himself as a media practitioner. He is the founder of the Noella Foundation. He is also the CEO & Co-founder of Loatsad Promomedia, a leading advertising media outfit. Additionally, Seyi is the founder of Fortis Project Services, an agricultural, environmental, and construction firm, and co-founder of Teld NGO, a foundation aimed at alleviating the sufferings of extremely poor children and youths, through awarding scholarships, and the provision of basic amenities.
Seyi is also an executive in the Bola Tinubu Foundation which was established in 2012. In addition to this, he serves as the Fiesta Coordinator to his step mum's Youth Musical Fiesta. The program was aimed at harnessing the musical talents of youths from different musical groups and uniting them together, as part of senator Oluremi's pet project of youth empowerment.
On a personal level, Seyi is a happily married man. He walked down the aisle and exchanged his marital vows with his heartthrob, Layal Holm, in August 2016. Their union has produced two children. Their first son Bolatito Ayyan Jidenna was born in 2020 in London during the peak of the coronavirus pandemic, and their daughter is named Noella.
4. Zainab Abisola Tinubu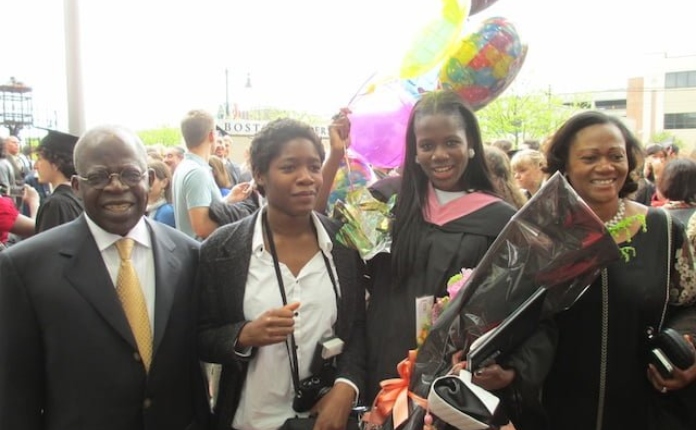 Mother: Sen. Oluremi Tinubu
Nationality: Nigerian
Marital Status: Single
Zainab Abisola Tinubu is the first fruit of the APC chieftain's union with senator Oluremi. At the moment, Zainab's personal details have been shielded away from the media. All information regarding her date of birth, age, and educational background remains a hard nut to crack.
5. Habibat Tinubu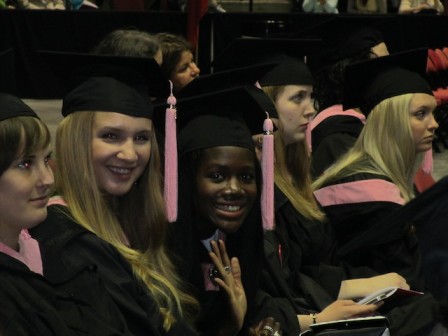 Mother: Sen. Oluremi Tinubu
Nationality: Nigerian
Education: Berklee College of Music, Boston
Marital Status: Single
Habibat is known to be the youngest daughter of the former Lagos State governor. Just like Zainab, little is known about her childhood, but what is known is that she had taken a leap away from her parents' career path.
Habibat is a graduate of music from the Berklee College of Music, Boston, Massachusetts. Her graduation ceremony was held on May 11, 2013, and was graced by her mother Senator Oluremi, and the Jagaban of Lagos, alongside Zainab who were all proud of her for successfully completing her studies.
6. Olayinka Tinubu
Mother: Sen. Oluremi Tinubu
Nationality: Nigerian
Olayinka Tinubu is the last of Bola Tinubu's children with his wife Oluremi. Being the last child of the Jagaban, Olayinka enjoys a high level of protection. He is completely shielded from the media radar, and as such, it is very hard to even predict his career choice as well as educational attainment. So far, nothing is known about him but his name.
All of Bola Tinubu's Children Are Not From Remi Tinubu
Although the majority of his followers are aware of the fact that the former governor of Lagos has six children, only a few know for a fact that all of his children are not born by his wife Senator Oluremi. In the course of our research, we discovered that Bola Tinubu's first three children; Jide, Seyi, and Shade were born from earlier relationships with different women whose identities are not known by the public. This was prior to his wedding to Senator Oluremi his current official wife.
Several reports reveal that Tinubu's second son Seyi is a product of his relationship with Bunmi Oshonike, a former air hostess and prophetess. Bunmi is a member of the Celestial Church of Christ, also known as the White garment church. Despite the fact she is not his biological mother, Seyi shares a very cordial relationship with Tinubu's wife Oluremi, to the extent that people tend to forget that she is not his real mother.
As for Senator Bola Tinubu's firstborn son, the late Jide Tinubu, information about his real mother is not public knowledge. The public only got to know that he had a different mother from the mothers of Tinubu's other children after he passed away. However, her name was still not revealed.
Tinubu tied the knot with his wife Oluremi in 1987. Together, they gave birth to three children; Zainab Abisola, Habibat, and Olayinka Tinubu. In other words, Bola Tinubu has fathered six children, with five currently living.
Some of Bola Tinubu's Children Ventured into Politics Like Their Father
It is commonplace to see children of politicians delving into politics just like their parents. The case is not any different from the offspring of the Asiwaju of Lagos, as some of his children have decided to follow in his footsteps with regard to politics. Even so, it is not all of Bola Tinubu's children that are politically oriented, those who have toed this path among the children at the moment are Seyi and his sister Folashade. Let's take a look at their political careers.
Oluwaseyi's Political Ambition
Many people have been expecting Seyi to go into politics like his father but he never showed any interest in politics. He instead had his own ambitions of being a successful entrepreneur. Nevertheless, Seyi had a rethink and decided to give politics a trial, which resulted in his appointment as a financial consultant to the entire Lagos State, including its Local Government Areas.
Interestingly, even though his political journey is at the infantry stage, there were rumors making the rounds that his father Bola Tinubu was secretly planning to endorse him as the next governor of Lagos State in the 2023 general elections, while Tinubu himself would vie for the number one seat in the country. These rumors were followed with massive uproar as many groups and individuals accused the Jagaban of imposing his son as the Governor of Lagos as though it is an inherited right exclusively for the Tinubu family.
Seyi was caught in the crossfire of the #EndSars protest in Nigeria 2020, which led to the loss of lives at the Lekki Toll Gate. The politician reportedly escaped being lynched after he disguised himself as a lady in order not to be recognized by an angry mob, who were accusing his father of sending the soldiers that shot protesters at the Tollgate. His father also escaped narrowly and jetted out of the country, in the heat of the protest. The aftermath of the protest saw the wrecking and burning of most of the former governor's assets, including TVC and Oriental hotels among other properties.
Chief Folashade and Her Political Involvements
Folashade, just like her parents, seems to be also politically inclined. She succeeded her late grandmother Abibatu Mogaji as the Iyaloja of Lagos. Folashade's coronation ceremony was held on October 29, 2013, where the rites were performed by the Oba of Lagos. The ceremony was elegantly graced by most of the bigwigs in Lagos.
Tinubu's daughter's reign as the Iyaloja (Head of Market) was not without controversy as she submerged herself in some conflicts with the market leaders – one of which was due to her reported imposition of heavy levies on them. This had led to litigation against her by the market association leaders. It was later ruled in favor of the defendants (market leaders) ending the imposition of such high, unfriendly levies.
Folashade was also accused of corruption and diverting funds meant for all the market leaders to her personal pocket. But for the influence of her father, the Jagaban of Lagos, she would have been long ousted from the seat of the Iyaloja.