Big Brother Naija is not owned by an individual or person, rather, it is owned by a group of corporate bodies. The reality television show is funded through sponsorships as well as the millions of votes sent in by fans and viewers. Since 2017, Big Brother Naija has been hosted by former housemate Ebuka Obi-Uchendu.
Big Brother originated from the novel Nineteen Eighty-Four, written by George Orwell, where there is a theme of continuous oppressive surveillance of housemates by live TV cameras and audio microphones. However, over the course of the show, the housemates are being voted out, and those that stay till the end win the show. As in the Dutch version created by Jon de Mol, other countries of the world have adopted the same show. For Nigeria, it is now widely known as Big Brother Naija. Interestingly, continuous surveillance is what Big Brother Naija and different versions in other countries of the world have in common.
What the Big Brother Naija Show is All About
Big Brother Naija, or big brother Nigeria as it was formally known, is one of Nigeria's top and most-watched reality programs. This show gathers contestants of different ages but not younger than 21 from different backgrounds to live in a house together for many days and weeks – about 95 days more or less to contest for a grand price worth millions of naira. The housemates are isolated in a house and made to live together under the surveillance of Big Brother, who is always watching 24/7.
Each housemate is given a compulsory diary session every day, where they have a private interaction with Big Brother, who gives them an avenue to talk about and their feelings and also request favors from him. Every Sunday night, a party is also held for the housemates, where famous DJs are invited to cheer the party. One (or more) housemate is evicted each week, and the housemates are required to nominate a person to be put up for eviction each week. These eviction shows take place on Sunday evenings, where the housemate, or housemates as the case may be, with the least vote, is evicted, and at the end of the required days, The last man standing takes the grand prize.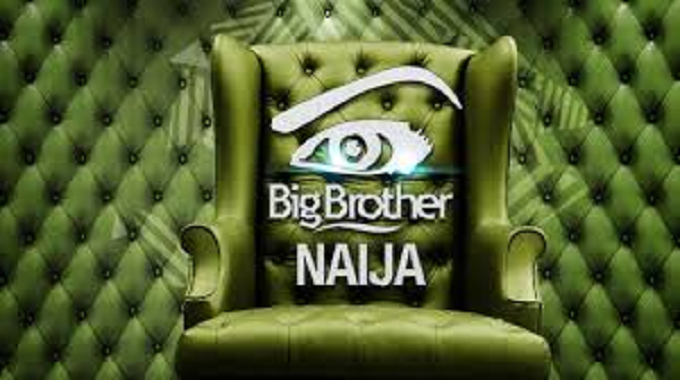 The show started in 2006 after big brother Africa ended its season and Nigeria wanted to do something indigenous. After the show ended with Katung from Kaduna State being the winner, the show went on a break for close to 11 years, only to return stronger and better in 201. Ever since then, the show has been doing great.
This show has been groundbreaking over the years and has served as an avenue for entertainment, recognition, and fun for contestants, viewers, and sponsors, respectively. Its original network is Africa Magic from 2017 till date and Mnet in 2006 on Multichoice, where voting systems were verified by Alexander-Forbes auditing company and Deloitte auditing as at last season.
How The Show Has Evolved Over the Years
The show has evolved over the years, with stakes getting higher and juicer, where the winners are given better and higher prizes with each passing year. In addition, Big Brother brings new and interesting twists to the game with each season that comes, making it more interesting and unpredictable, leaving the viewers gasping for more.
The cash prizes and gifts also get better and more tempting with each season. The second season Big Brother Naija was recorded in South Africa. However, for the subsequent shows, it was now brought back to Nigeria, precisely in Lagos, because they say it is better and more reasonable to invest in Nigeria.
BBNaija's Winners From 2006 Till Date and Their Prize Money
2006: Katung Aduwak – prize money $100,000
2017: Michael Efe Ejeba – prize money #25 million
2018: Miracle Igbokwe – prize money #30 million
2019: Mercy Eke – prize money #60 million
2020: Laycon – prize money #85 million
The Show Also Has Different Titles for Various Seasons
Season One – none
Season Two – See Gobe
Season Three – Double Wahala
Season Four – Pepper Dem Gang
Season Five – Lockdown
Meet the Hosts of the Show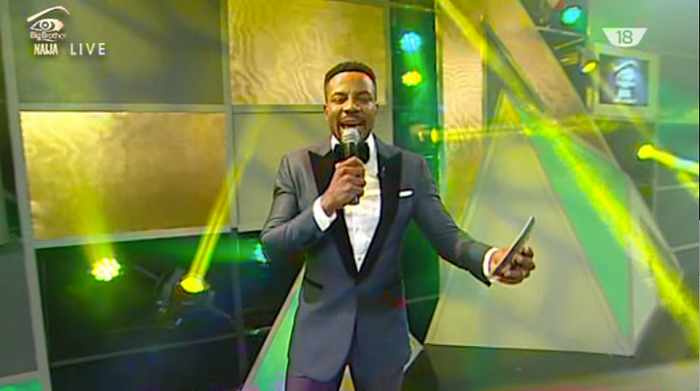 The hosts of the show at the beginning were Olisa Adibua and Michelle Dede in 2006. After that, the show went on 11 years hiatus. Upon return, Ebuka Obi-Uchendu took over the hosting, and he happens to be a contestant in season one. Still, unfortunately, he didn't win but secured a job with Big Brother as its host ever since.
Who is the Real Owner of Big Brother Naija?
Big Brother Naija is not owned by an individual or person but is owned by a group of corporate bodies. It is said that Jon de Mol Jr. of Endemol first created this franchise, which was originally broadcast in the Netherlands. As of November 2016, there have been about 387 seasons of Big Brother in over 54 franchise regions and countries. However, the ownership of the franchise has changed hands since its inception in 2006.
A list of the owners and who is handed over to include:
Endemol had ownership from 1999 – 2015
Endemol Shine Group from 2015 – 2020
Banijay from 2020 – to date.
A Look At How the Show is Funded
Over the years, many companies, organizations, and businesses have used the Big brother platform to advertise their brand names, thereby taking advantage of the large scale of viewers they have. As a result of the millions of viewers Big Brother has, the businesses that have advertised on the show have recorded a significant rise in patronage and popularity.
The show is said to be funded by the millions of votes sent in by fans and viewers, where each vote costs an amount of money. Apart from that, the show sponsors also pay huge amounts of money to be made lead sponsors. In addition, all sponsors also give out prizes to the contestants, either cash or in goods.
Meet The Sponsors of Big Brother Naija
Since the beginning of the first season, there have always been lead sponsors and other smaller sponsors. These include big brands and businesses in Nigeria.
Some of the major headline sponsors of Big Brother Naija include the following;
Big Brother season one's sponsor is not known yet
Big Brother season two was sponsored by Payporte
Big Brother season three was also sponsored by Payporte
Big Brother season four was sponsored by BetNaija
Big Brother season five was also sponsored by BetNaija
Big Brother season six is to be sponsored by Abeg, a peer-to-peer payment platform
Note: All these companies mentioned above are lead or headline sponsors of the show. However, other brands are major sponsors of the show.
Some of the other sponsors include:
Mini Mie Chinchin
Indomie noodles
Guinness
Pepsi
Heritage Bank
Scanfrost
Patricia
Flutter wave
Kuda
Innoson Motors
NairaBet
Darling
Wow Detergent
Oppo Phone, and much more.
The next season to follow is season six and while it is underway, auditions have taken place at different locations across the country. It is scheduled to begin after the reunion show of the previous season. The forthcoming season promises to be juicier and hotter than all previous seasons.