Kings in Nigeria today still hold an important position of influence in the scheme of things in Nigeria. However, they do not only command influence, but most of them command wealth with Ulogbo of Ugbo Kingdom, Oba Frederick Obateru Akinrutan being among the richest Kings in Nigeria.
Africans have always had an organized system of governance with traditional rulers and kings before colonialism which introduced a new system of governance. The influence, which these traditional rulers wield, is yet to peter out despite the adoption of Democracy as a system of Government. 
Many of these kings' wealth is made from inheritance, taxes, and salaries from the Government. These kings also may have gained access to their wealth through the different works that include civil service and entrepreneurship, among others. 
Meet The Richest King in Nigeria
Oba Fredrick Obateru Akinrutan
Title: Ulogbo of Ugbo Kingdom
Net Worth: $300 million
Age: 73 years old
Kingdom + State: Ugbo Kingdom, Ondo State
Reign: 2009 – present
Location: South-West
Major Source of Income: Oil and Gas, Real Estate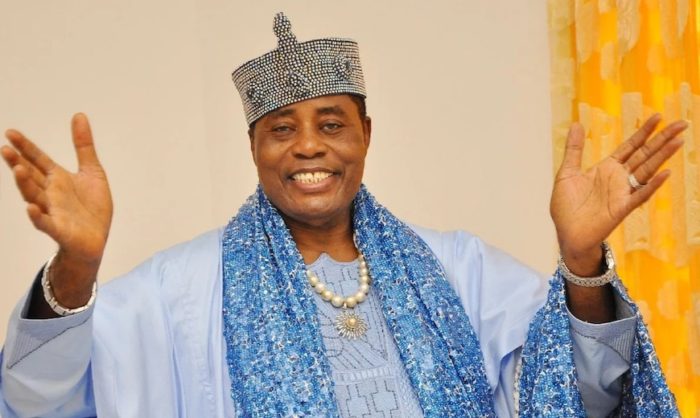 In 2014, Forbes listed Oba Frederick Akinrutan as the second richest African King with $300 million behind King Mohammed VI of Morocco, who has a net worth of $2 billion. This placement and net worth of the Ulogbo of Ugbo makes him the richest king in Nigeria.
The Ulogbo of Ugbo Kingdom Oba Fredrick made his wealth majorly from his oil and gas business, which is mainly executed through his Obat Oil that was created in 1981 with a current 50 gas stations across different parts of Nigeria in the 6 geopolitical zones. He has one of the largest oil tanks in Africa. The tank has the ability to take about 65 million liters of petroleum products.
Asides from that, the king makes his wealth from his real estate business with houses in Nigeria and London. His entrepreneurship skills reach the parts of shipping, construction, fishery, and consultancy services, among others. Not as many monarchs in Nigeria, the Ulogbo of Ugbo Kingdom does not shy away from showing the world how wealthy he is through the luxurious lifestyle he displays. The king who describes himself as stylish says he uses a lot of diamonds and gold. These include his wristwatches, rings, shoes, and mufflers, among others.
The king believes in coming top in the things he does and is evident in his flamboyant way of life. He owns a wristwatch that costs $1 million and one of the most expensive yachts in Nigeria. When these seem more than enough evidence of his being the richest king in Nigeria, he further opened up about his using the same Rolls Royce and Bentley as Queen Elizabeth II. Oba Akinrutan owns a 7 door limousine Mercedes car.
Other Richest Kings/Traditional Rulers in Nigeria
10. Ahmed Nuhu Bamalli
Title: Emir of Zazzau
Net Worth: Unspecified
Age: 57 years old
Kingdom + State: Zazzau, Kaduna State
Reign: 2020 – present
Location: Northwest
Major Source of Income: Civil service, diplomacy, kingship
Even though his exact net worth has not been specified, it is apparent the king is one of the richest kings in Nigeria, judging by the positions he has held in different works of life. Until he became the Emir of Zazzau in 2020, he worked for the Metropolitan Management Agency. He also added to his experiences the position of the head of human resources at Mtel mobile communications.
The Emir further worked as a banker, serving as an executive director and acting managing director of the Nigerian Security Printing and Minting Company Limited. Subsequently, he joined politics and became a commissioner in Kaduna State in 2015. He was further a Nigeria's Ambassador to Thailand, with concurrent accreditation to Myanmar.
In addition, the Emir was born to a wealthy father, Nuhu Bamalli, who served as Foreign Minister of Nigeria from 1965-1966. He went on to become the Magajin Garin Zazzau.
9. Kabiyesi Saliu Adetunji
Title: 41st Olubadan of Ibadan 
Net Worth: $5 million
Age: 95 years old
Kingdom + State: Ibadan, Oyo State
Reign: 2016 – present
Location: South-West
Major Source of Income: Kingship, music record label
Oba Adetunji had a humble beginning in Oyo State before moving to Lagos State, where he ventured into fashion designing. However, his fashion designing business did not attract him many finances, but it was a milestone in his career life. He then opted for a career in music as a recorder, and in 1960, he established his foremost record label called Baba Laje Records. The record label saw to producing fuji music acts such as Dauda Epo-Akara and Wasiu Ayinde Marshall. Subsequently, the Oba founded two other record label imprints.
On March 4, 2016, the then Balogun of Ibadan was made a King, which has added to his wealth that accumulates to an unverified $5 million net worth. Furthermore, he is the patron of an agribusiness company called Titan Farms. In addition to his wealth, there is a controversy surrounding the Oba. After the Nigerian DSS stormed Sunday Igboho's house at night while some agitators were also arrested early in July 2020.
It has been claimed through different mediums that the Olubadan may have accepted 50 million Naira to help in the killing or arrest of the Yoruba activist. Although the accusation suggests that the monarch may have made a section of his wealth through bribery, the allegation has not been proven and the King of Ibadan Kingdom has denied and maintains his innocence.
8. Aminu Ado Bayero
Title: 15th Emir of Kano
Net Worth: $20 million
Age: 62 years old
Kingdom + State: Kano, Kano State
Reign: 2020- present
Location: Northwest
Major Source of Income: Civil Service, traditional titles
Although reports have it that the present Emir of Kano Aminu Ado Bayero has a net worth of $20 million, this claim has not been verified. However, being the Emir of one of the most populated cities in Nigeria may come, with many financial settlements, which may help amount to good net worth. This is one reason that when the title of the richest king in Nigeria comes up, he certainly comes to mind.
The wealth of the Emir of the Hausa kingdom alongside the Fulanis was born into both royalty and wealth. His father was the Emir of Kano from 1963 to 2014 while his nephew Sanusi Lamido Sanusi (Muhammad Sanusi II) was also an Emir of Kano from 2014 until he was dethroned by Governor Abdullahi Ganduje in March 2020. Sanusi was also among the richest kings in Nigeria with a net worth of $80 million.
Away from his family's wealth, the Emir on his own made riches through his works in different sectors. He was a public relations officer at Kabo Air and was later a flight engineer. He also held different titles in Kano from 1999 starting with his appointment as the Dan Majen Kano and district head of Dala. Subsequently, he became Dan Buran Kani, Turakin Kano, and Sarkin Dawakin Tsakar Gida Kano. Right before his ascension to the throne of the Emir of Kano, Aminu Ado Bayero was Wamban Kano.
7. Benjamin Ikenchukwu Keagborekuzi I 
Title: Dien of Agbor
Net Worth: $30 million
Age: 46 years old
Kingdom + State: Agbor Kingdom, Delta State
Reign: 2001 – present
Location: South-South
Major Source of Income: Kingship
Keagborekuzi I is a wealthy king with an estimation of a net worth of $30 million. However, it has not been specified how the king has made his wealth, but it is not farfetched from his born to the royal family of the rich oil kingdom of Agbor in Delta State.
The Dien of Agbor does not only add his name among the richest kings of Nigeria, but he also made the history of becoming one of the youngest kings in history when he was made king at the age of 2 following the death of his father in 1979. In 1980, he was listed in the Guinness World Record as the youngest crowned monarch. However, it was not until in 2001 at the age of 24 that he started to rule the kingdom.
Keagborekuzi I lives his luxury life away from the public. However, at his current age of 46, it is apparent that he uses part of his wealth for the development of his kingdom and for the good of his people. The traditional ruler works closely with other monarchs to place a ban on herders for attacking his people. His works also include working with NAPTIP to end human trafficking in his kingdom.
6. Oba Lamide Adeyemi III
Title: Alaafin of Oyo
Net Worth: $40 million
Age:  84 years old
Kingdom + State: Oyo, Oyo State
Reign: 1970 – present
Location: South-West Nigeria
Major Source of Income: kingship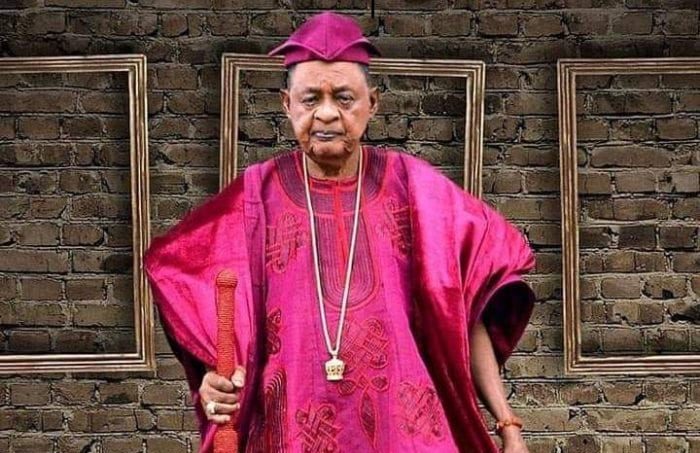 Oba Lamide Adeyemi III was first an heir to the throne of the Oyo Kingdom of the Yoruba land right from the time he was born in 1938. His father, the Oba Adeyemi II Adeniran, was equally a rich prominent king who became more renowned for his being a sympathizer of the National Council of Nigerian Citizens (NCNC) political party. His father's popularity besides that which came with kingship was his feud with Action Group political party deputy leader Bode Thomas. Thomas couldn't hold his disgust at Oba Adeyemi II at a meeting and as such shouted at the king to stand and greet him. In return, the Oba told him to return home and bark like a dog. Surprisingly, the words of the king came with so much power that Thomas began barking until he coughed blood and died which led to the Oba being sent on exile.
The exile of Oba Adeyemi II didn't stop the current Alaafin of Oyo from being coronated in 1970, to last more than 5 decades, and become one of the oldest serving kings in Nigeria. Oba Adeyemi III's kingship did come with wealth and influence, especially in the political scene of Nigeria and his home in Oyo. Although he may have other sources of wealth, the major contributor to his wealth is his being the chancellor of Usman dan Fodio University in Sokoto of the Northern region of Nigeria from 1980 to 1992; his being the Amir-ul-Hajj in 1990 during Ibrahim Babaginda's regime, and the packages that come with being a King.
The Alaafin does not only generate wealth and a net worth of an estimation of $40 million to himself with the things he does and how he does them. But he certainly lives a life of royalty and riches. Like many other kings in Nigeria, the Alaafin is not known to constantly show his wealth. However, his many wives do not deter from showing off on social media how much they have, including many exotic cars, among others. On his own and the few that have been released to the public, the Oba owns a Lexus GX 470, a Toyota Land Cruiser, and a customized Limousine, which may have all cost a very good fortune of millions of Naira.
5. Oba Rilwan Akiolu
Title: 21st Oba of Lagos
Net Worth: $40 million
Age:

79 years old

Kingdom + State: Lagos Traditional Kingdom
Reign: 2003 – present
Location – Lagos
Major Source of Income: civil service, kingship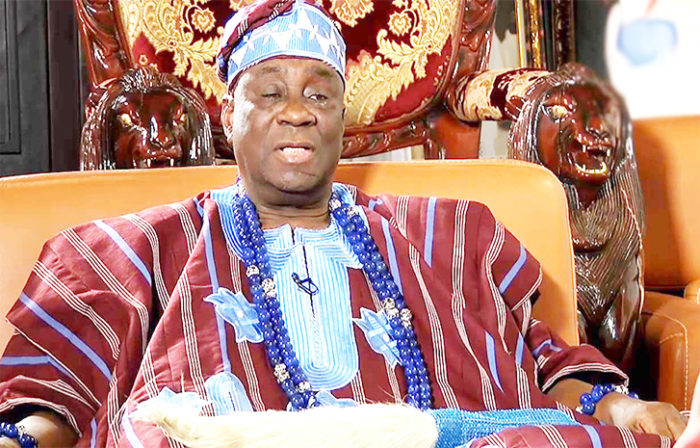 The Oba of Lagos, Oba Akiolu, succeeded the late Oba Adeyinka Oyekan to claim the title of Oba of Lagos in May 2003 at the age of 60, after he was selected by Kingmakers of the Lagos traditional kingdom and a confirmation from the Lagos State Government. Although his coronation was met with grievances from the Akinsemoyin Royal Family of Lagos and was met with court suit, Oba Akiolu has been able to continue ruling the traditional kingdom for years.
The law graduate from the University of Lagos began gaining his major income as a member of the Nigeria Police Force, which he joined in 1970 and served for 32 years up until his retirement in 2002. It is difficult to place how exactly the Oba has made his wealth in recent times. However, it is not out of place that his position as the Oba of the highly economic city of Lagos comes with whooping sums.
However, his wealth has dragged attention and even criticisms when after the invasion of his palace during the EndSars protest in 2020 his staff of office was stolen while the cash sum of $2 million and ₦17 million was also carted away with by protesters. However, his claim generated several calls for him to be arrested by the EFCC and charged to the court, considering that the Nigerian Government has placed a law that such a huge amount in cash is considered money laundering.
His net worth has been estimated at about $40 million as pointed by different sources. It is difficult to know the assets and lifestyle of the Oba since he keeps under the radar. However, one of his luxurious things that gained attention is a 2016 Mercedes-Benz S550, which currently costs about $40,000 to more in the US market and over 30 million Naira in Nigeria.
4. Obi Nnaemeka Alfred Achebe, CFR, Mni
Title: 21st Obi of Onitsha
Net Worth: $50 million
Age: 82 years old
Kingdom + State: Onitsha, Anambra State
Reign: 2002 – present
Location: South-Eastern Nigeria
Major Source of Income: Civil service, Entrepreneurship, chairman of 6 companies, and kingship
Decorated as an Ambassador of Messengers of Peace in Africa, the Obi of Onitsha is one of the African Kings who push for the acceptance of peace as much as they can. However, that is not the only thing known about the King who is also one of the richest Kings in Nigeria with an estimated net worth of $50 million. His wealth can be traced to as far back as the 1960s to the early 1970s when he first took a job in the United States. Upon his return to Nigeria, he got a job with Shell Petroleum Company. He also served as a director of many other Shell companies in the UK, Netherlands, Ghana, Sierra Leone, Gambia, Angola, Liberia, and Nigeria.
Dating to his most recent source of wealth, he has held positions as the chairman of Diamond Bank PLC and Universal Insurance PLC. He is currently the chairman of notable companies like Unilever Nigeria PLC, Intafact Beverages Limited (SAB-Miller), and Omak Maritime Limited. Although this may seem like a lot of achievements, the Igwe has many other achievements in different sectors within and outside Nigeria, which have also contributed to his wealth over the years. His contributions to the growth of Nigeria through being an entrepreneur head of many business ventures and as a King he has been awarded in 2004 the title of Commander of the Order of the Federal Republic (CFR).
The wealth accumulated by the other richest King in Nigeria has given him the chance to live a life of luxury but not necessarily show it off to the public. His wealth has afforded him a 2016 Rolls-Royce that is not below N100 million.
3. Oba Ọjájá II Adeyeye Enitan Ogunwusi
Title: 51st Ooni of Ile-Ife
Net Worth: $70 million
Age:  (use the age shortcode)
Kingdom + State: Ile-Ife, Osun State
Reign: 2015 – present
Location: South-West 
Major Source of Income: Gran Imperio Group Real Estate company
The accounting graduate of The Polytechnic Ibadan really has had his accounts adding with huge amounts right from the time he was young; from being a chartered accountant to the time he became an Associate Technician, founder, and chairman of Gran Imperio Group Estate company, a member of the Global Real Estate Institute, and up to the time he was crowned the 51st Ooni of Ile-Ife in 2015 to succeed Oba Okunade Sijuwade. All of these and many more that have not been revealed to the public have contributed to the wealth of Oba Ọjájá II Adeyeye to give him an estimated net worth of $70 million and make him one of the richest kings in Nigeria.
With his wealth mostly made from his being an entrepreneur with works within and outside the shores of Nigeria, he has been able to become one of Nigeria's richest people. His lifestyle has been that of luxury. He is renowned for owning expensive cars such as a 2011 Rolls-Royce Phantom, 2 Bentleys, and a Mercedes Benz S550 that together cost hundreds of millions.
However, the Ooni of Ife's wealth has raised controversies with some reports about his company being involved in fraudulent activities. According to Sahara Reporters, the Ooni through his Gran Imperio Group has defrauded Nigerians and investors of their money after selling properties that were only present on papers. The reports further claimed that the company is one of the biggest fraud in Nigeria in recent times. However, the allegation remains hearsay since it has not been proven.
2. Eheneden Eradiauwa (Ewuare 11)
Title: 40th Oba of Benin
Net Worth: $100 million
Age 

69 years old

Kingdom + State: Benin, Edo State
Reign: 2016 – present
Location: South-South
Major Source of Income: Kingship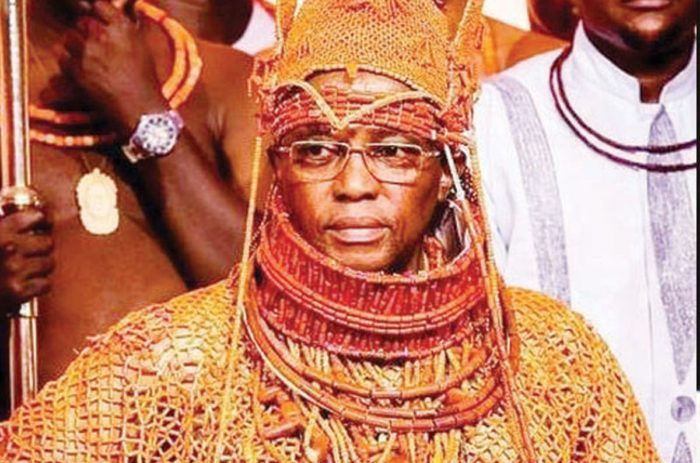 When the name of the richest King in Nigeria comes up, Ewuare II is another King that comes to mind. Although his net worth is estimated differently by different sources without given any proof, Ewuare 11 is undoubtedly one of the richest men in Edo State and also one of the richest kings in Nigeria. His net worth is reportedly about $70 million to $100 million.
The monarch, who is considered one of the peace-loving Kings in Nigeria, started making his wealth even before ascending the throne of Benin as the 40th Oba of Benin following the death of his father, Oba Erediauwa of Benin. He attended the University of Wales in the UK and Rutgers University Graduate School, New Jersey, United States. The Oba Ewuare II worked with the United Nations in the 1980s and was also an ambassador of Nigeria to Angola and Sweden and also Italy.
On spending his money and other ways he has acquired his wealth may not be known, but the King has a 2016 Rolls Royce Phantom that costs about 300 million Naira or more. He is also a philanthropist who spends a lot of his money on charity through his Oba Ewuare 11 foundation. As part of his charity works to his people, he helped in providing financial assistance to 78 youths evacuated from Libya. He placed them on an allowance of ₦20,000 for 3 months.
1. Muhammadu Sa'ad Abubakar, CFR
Title: 20th Sultan of Sokoto
Net Worth: $100 million
Age:

67 years old

Kingdom + State: Sokoto, Sokoto State
Reign: 2006 – present
Location: North-West
Major Source of Income: Army, kingship
The Sultan of Sokoto has accumulated a net worth of $100 million to make the top of the list of richest kings in Africa and the second richest king in Nigeria. He was born into a royal and wealthy family of the Usman dan Fodio lineage. His father, Sir Siddiq Abubakar III, remains the longest-serving Sultan of Sokoto.
Being born with a silver spoon didn't make him relax, but he pushed himself to create his own wealth, which began with his career in the Nigerian Army, where he became a Second Lieutenant in 1977 and retired as a Brigadier-General. The Sultan served as the head of the Armoured Cord in charge of guarding the then Head of State General Ibrahim Badamasi Babangida. He was also a commander of the African Peacekeepers in Chad, Ecowas Liaison Officer, and commanding officer, 231 Tank Battalion (ECOMAG Operations) in Sierra Leone from 1999 to 2000.
He became a renowned soldier also serving as Defence Attache to Pakistan, among other achievements. His reign as a Sultan in Sokoto began on November 2, 2006, following the death of his brother Muhammadu Maccido. His reign definitely comes alongside affluence and makes him the spiritual leader of Muslims in Nigeria. Sultan Abubakar III uses his wealth in different ways, including owning houses and cars. His cars mostly known to the public include a 2017 Rolls Royce and a Mercedes Benz S-Class S560.
Recap of The Richest Kings in Nigeria
Oba Fredrick Obateru Akinrutan (

Ulogbo of Ugbo Kingdom

)
Muhammadu Sa'ad Abubakar (20th Sultan of Sokoto)
Eheneden Eradiauwa Ewuare 11 (40th

Oba of Benin)

Oba Ọjájá II Adeyeye Enitan Ogunwusi (

51st Ooni of Ile-Ife)

Obi Nnaemeka Alfred Achebe (21st Obi of Onitsha)
Oba Rilwan Akiolu  (21st

Oba of Lagos)

Oba Lamide Adeyemi III (Alaafin of Oyo)
Benjamin Ikenchukwu Keagborekuzi I (Dien of Agbor)
Aminu Ado Bayero (15th Emir of Kano)
Kabiyesi Saliu Adetunji (

41st Olubadan of Ibadan

)
 Ahmed Nuhu Bamalli (Emir of Zazzau)