For many celebrities worldwide, having a controversy-free marriage is somewhat a difficult record to maintain. Though some can boast of this, the same cannot be said for 9ice, the Gongo Aso crooner and partner of Olasunkanmi Ajala. Their marriage is the tale of a couple who seemingly had everything going well for them in the eyes of the public. However, in a disgraceful cheating incident that spilled, the very foundation on which their marriage stood was shaken almost to the point of collapsing.
The Cheating Scandal that Threatened 9ice's Marriage with Olasunkanmi
It was a shocker when news began going round that they had a break-up, and in fact, 9ice went on to marry another wife (Adetola Anifalaje in 2018). However, 9ice and Olasunkanmi still maintained their relationship for some unknown reasons, perhaps true love. As time passed, 9ice was no longer married to Adetola, the duo reconciled, after which their 2019 wedding took place. But far from relationship/marital scandals, 9ice was back on the front pages of news publications in 2020 when he made a video asking his fans to help beg his wife to forgive him; he admitted he cheated on her and all was not well between them.
Sometime in late 2020, a video emerged showing 9ice and a yet-to-be-identified lady in what seemed like a hotel room. The lady was first seen on the video before 9ice joined her from behind and touched her in a sexually suggestive manner. He further warned other guys to steer clear of her. Later on, a half-naked picture of 9ice in a bathroom supposedly from the same encounter also went viral.
Many of his fans did not take it lightly with him as they took to social media to express their dissatisfaction with his conduct. As criticisms mounted and perhaps he lost the peace in his home, 9ice seemed to have quickly gotten over whatever made him do what he did, and he released a video asking people to help beg his wife on his behalf.
9ice admitted that he had done something very shameful, and it's at the point of tearing his family apart. He also knew that though he has been successful in many things, he has failed when it comes to marriage and can't watch his marriage to Olasukanmi Akande fail. He described his wife as his backbone and the reason behind the star people see and appreciate in him.
Olasunkanmi Shares a 9-Year-Old Daugther with 9ice
Late in December 2019, pre-wedding pictures of 9ice and his soon-to-be wife Olasunkanmi Ajala began flooding the internet with writeups expressing the love they have for each other. Before their union, however, Olasunkanmi and 9ice have been in what can be best described as an on-and-off relationship.
Though unstable, it was during this time that Olasunkanmi conceived and bore their first child together sometime in 2014. They named their baby girl Michelle Abolanle Akande. Their daughter is now aged 9. Pictures of the fun family time she is having with her parents are readily found on their Instagram pages.
Is 9ice Still Married to Olasunkanmi?
After a few weeks of posting the apology video, 9ice and his wife got back together and put the past behind them. He posted a video of himself and his daughter playing and captioned it "Thank You." While many commended his wife for having an understanding heart, others advised 9ice not to come back with another apology video.
From all we have seen and analyzed, the singer is still married to Olasunkanmi, and all seems to be going well with them. Recently, the family was in the new for good reasons after 9ice shared pictures of the trio (himself, wife, and daughter) vacationing in Dubai.
Olasunkanmi Ajala runs a Successful Event Planning Business
Before her marriage to the ace musician, Olasunkanmi Ajala remained largely unknown in the Nigerian entertainment circle and to many fans of the musician. However, with her relationship, daughter's birth, and subsequent marriage, many people learned about her and what she does for a living.
The celebrated musician's wife is an award-winning event planner and owner of the event management company, Lavish By Michelle Events. As the company's name suggests, they plan and design events, including weddings, engagements, birthdays, stage design, and ceiling decors, mostly for the creme de la creme of society. On the company's Instagram page, pictures of events they designed and executed in the past adorn the social media page.
Before His Current Wife, 9ice Has Been In Other Relationships
Before marrying Olasunkanmi Ajala, 9ice had already been with other women and at least have 3 children; one from his first wife and a set of twins from his baby mama.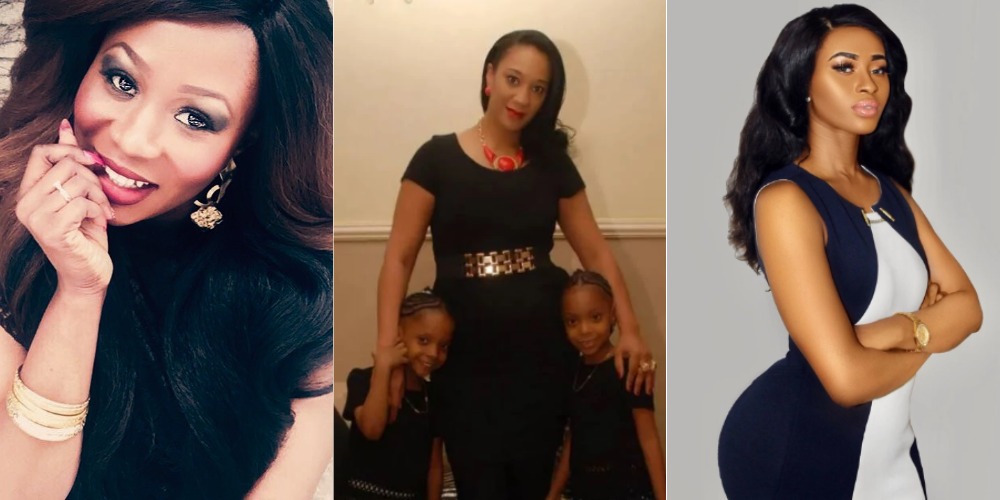 His Marriage to Toni Payne was Short-lived
In June 2008, when he was having a swell time in the Nigerian music industry, 9ice walked down the aisle with Toni Payne. The duo was introduced to each other by a mutual friend, Ruggedman, and they didn't take long to start a steamy relationship.
However, the love they had for each other turned out to be shallow when it was reported the couple had split. The reason cited for this was an allegation about Payne having a romance with Ruggedman. Rumors had it that his song Once Bitten was directed to his then-wife for the cheating scandal. Before their split, however, the couple had a child, a son they named Zion.
He Had a Set of Twins with Abuja-based Socialite Vickie Goddis
Two years after his split with Payne, 9ice reportedly began a relationship with Vickie Goddis, an Abuja-based socialite whom not much is known about. Sometime in 2011, the couple became parents to twin girls named Maya and Miya Akande. However, even the birth of their twins couldn't solidify their marriage as the musician soon split with his second baby mama.
9ice Secretly Married Adetola Anifalaje in 2018
Unknown to many people, 9ice quietly married Adetola Anifalaje, a USA-based Nigerian software engineer. The two reportedly met on one of his tours around the USA and immediately started a romantic relationship. 9ice performed his traditional marriage rights for the lady in Nigeria, and afterward, they had about 3 wedding ceremonies in March, July, and August of 2018. When the going was good between them, the duo had a child, a baby girl named Milani- Francoise Imisioluwa Akande.