Bobrisky has never been married. The social media personality and crossdresser who said he has transformed to become a woman does not have a husband or wife.
While Bobrisky has been romantically linked to a couple of men and women in Nigeria, she usually talks about getting married to a mysterious boyfriend who has been his sponsor. Here's all we know about the love life of Bobrisky.
Is Bobrisky Married?
Bobrisky is not yet married but has disclosed many times that he is in a relationship and would soon be getting married to his lover who he refers to as "bae". In answering numerous questions his fans throw at him about when the wedding will actually hold, Bobrisky said that because his lover is a married man, he is waiting for him to divorce his wife so they can get married.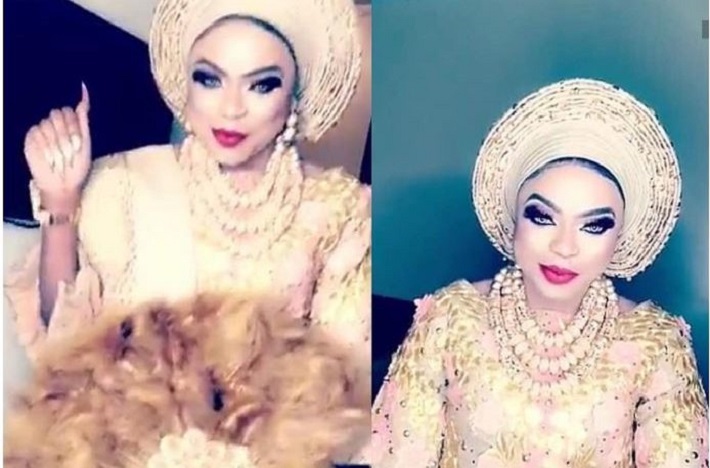 Who is Bobrisky's Husband?
Even though Nigeria is recognized to be a country with no LGBT (Lesbian, Gay, Bisexual, Transgender) rights, Bobrisky has succeeded in openly becoming one and even scaled through attacks and criticism. He has severally claimed to have severed his genitals.
The self-acclaimed transgender woman has been continually reporting that he is in a relationship and that his lover is a married man. The man who he claims to be stinkingly rich dotes on her and lavishes expensive gifts on her.
According to the male barbie doll, he decided to become a woman because being a woman paves a lot of ways. He even reiterated that women actually do not know how powerful they are and how to use their resources as women. So, having been specifying as a woman, Bobrisky only specifies the gender of his spouse to be a man.
Does Bobrisky Have a Wife?
Bobrisky does not have a wife. The controversial socialite has since specified as a woman, thus, his romantical and love life is always with men instead of women. Thanks to his controversial nature, he has also contradicted himself by saying that he has a woman in his life but is keeping her away from the media.
Everything about Bobrisky is simply controversial. He says one thing this minute, and the next minute, he is already contradicting himself. Hence, it is actually a herculean task to find out all the truths about him as he enjoys the controversies he sparks in order to remain in the news. Many people believe that he is only clout chasing as a strategy to draw attention to himself.
Is Bobrisky Wedding His Billionaire Boyfriend?
In 2018, Bobrisky on Instagram shared a post about his upcoming wedding with an unidentified bae. The controversial internet personality has on another occasion revealed that he is actually waiting for the man to divorce his wife so that they can get married. He further said that though he doesn't know exactly how long it will take for the man to divorce his wife, it will surely be soon. However, the news went down the drains as nothing was subsequently heard about the wedding.
Then, in January 2022, he came up again with the same story of making wedding plans with his billionaire lover. He made this known when he posted a photo while in the kitchen stirring a rich-looking pot of stew which he claimed to be preparing for the love of his life who is paying all his bills.
As a caption, Bob noted that he is on planning the biggest wedding ever in Africa this year. According to him, his husband-to-be is stinkingly wealthy and the wedding would simply be a destination wedding. Yet, 2022 is gradually going down, and Mr. Bob has not given us any invitation cards yet.
Bobrisky's Alleged Relationship with Mompha
Bobrisky was at one point linked to Ismaila Mustapha aka Mompha, a popular social media influencer. One of Bob's PAs, Oye Kyme revealed his "dirty" relationship with the social media influencer. However, Mompha was very quick to debunk the claims stating that he never had an affair with Bobrisky, stating that he is a married man and does not do men.
Mompha even went to the extent of making a threat to take legal action over the allegations. Bob did not care to debunk nor accept the rumor but stayed back to enjoy the whole public drama involving his name.
This is rather not surprising because he is known as a husband snatcher by always claiming that he sleeps with people's husbands. He said he likes dating people's husbands because a man with more than one wife can go any length in order to maintain peace in his life.