Clifford Sule is a Nigerian, UK-based businessman and a Senior Lecturer at Middlesex University, London. He is, however, best known to the public as the husband of Nse Ikpe-Etim, the popular Nollywood actress. Although Sule is yet to reveal his exact date of birth or age, several sources have claimed that Clifford Sule is in his late 40s.
A veteran of several Nollywood movie productions, Nse Ikpe-Etim is regarded by many as one of Nigeria's top actresses who a lot has been said and written about. However, not much is known about the man she is married to. This article explores all there is to know about the celebrity husband, Clifford Sule.
Biography Summary of Clifford Sule
Date of Birth:

1970s

Birth Place:

Lagos, Nigeria

Nationality:

Nigerian

 
Ethnicity:

Yoruba

Marital Status:

Married

Spouse:

Nse Ikpe-Etim

Children:

Jermaine Sule

Occupation:

Businessman/Senior Lecturer
Clifford Sule is an Indigene of Lagos State
Clifford Sule was born in Lagos, Nigeria. He reportedly hails from the Yoruba ethnic group and is an indigene of Lagos state, where he was born. He has not said much about his parents and siblings as he does his utmost best to stay out of media attention. 
Before his marriage to Etim, not much was known about Clifford Sule, and it would appear that not a lot has changed in that regard. The details of his early life have remained a mystery so far. Some of those details include the fact that his exact date, month, and year of birth are unknown, even though there have been suggestions that he might be in his late 40s or early 50s at best.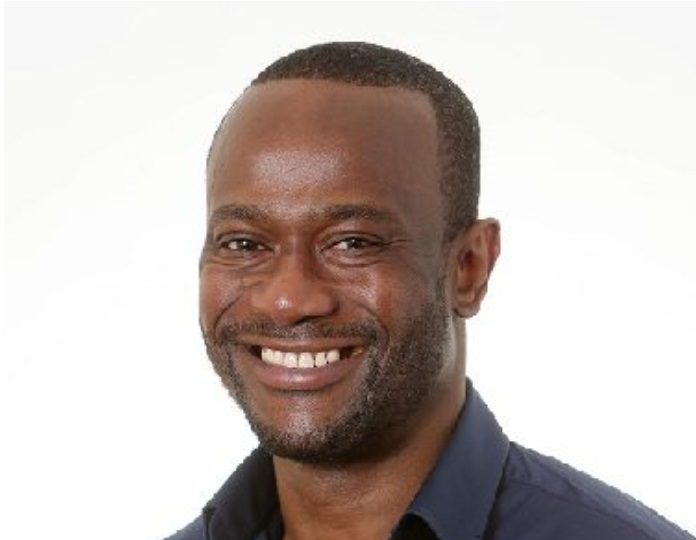 These suggestions arise primarily from the fact that there haven't been any suggestions in the media that he is younger than his wife Nse, who was born on October 21, 1974, and is currently 49 years old. Having largely lived his life away from the prying eyes of the public, Clifford has also managed to safely preserve the privacies of his birth family members, including his parents and/or siblings.
Without really knowing enough about his early years, we can't say for certain that Sule grew up in Lagos State, even though it is easy to assume so because of his birth status and cultural identity. However, details of the celebrity husband's formal education background, including his primary, secondary, and university education, are practically non-existent online. 
That being said, one would believe that he acquired the highest possible educational qualification to hold the position he currently does at his place of work. Certain outlets claim that he has a BSc (Hons) in Computer Communications, MSc in Computer Network Management and Security, PG Cert in Higher Education, and AMBCS CCAI qualifications.
He is a Senior Lecturer at a London University
Sometime within the last 2 decades, more or less, Clifford Sule left Nigeria in search of greener pastures. His efforts saw him end up in London, where he utilized his considerable mental resources and academic qualifications to land a job in the Computer Communications Department at Middlesex University, London, UK.
We have yet to establish a timeline for his employment and progress at his current workplace, but it is important to note that Clifford Sule has risen to the position of Senior Lecturer in the Computer Communications Department at Middlesex University. We can also report that it is a position he has held for the best part of a decade.
Suffice it to say that Clifford Sule has achieved a high level of success in his workplace. At the moment, though, there is no way to measure that success in terms of his net worth because he lives his life away from the spotlight.
Clifford Sule Became Nse Ikpe-Etim's Husband in 2013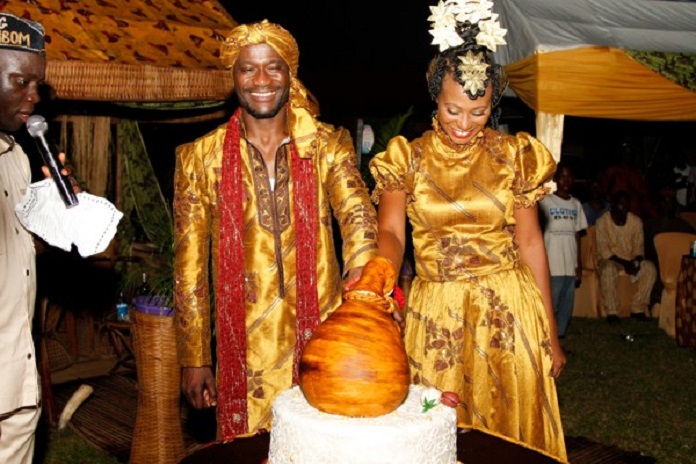 Clifford Sule has been married to Nse Ikpe-Etim since February 2013. To be very clear, Nse Ikpe-Etim is a renowned Nollywood actress with over 30 Nollywood movies and TV series credits to her name. Some of the movies she has appeared in include Reloaded (2008), Kiss and Tell (2011), Mr. and Mrs. (2012), A Trip To Jamaica (2016), Quam's Money (2020), and most recently, Glamour Girls (2022).
It's been whispered in many quarters that Clifford and Nse were childhood sweethearts who dated for a long time before eventually settling down as man and wife. The couple has neither verified nor rejected this premise which has, in turn, led to the inability to establish a verifiable timeline for their relationship.
Clifford's wife once spoke about how she blocked him on social media even after he opened a new account just to get in touch with her. Something he did must have worked because Nse agreed to marry him after all. They exchanged marital vows at the Lagos registry on Valentine's day, 2013.
Clifford and Nse have been married for 10 years now. On their 7th anniversary, his wife took to her Instagram page to celebrate their union while also acknowledging the fact that it hasn't been a smooth process. She further reiterated that she was grateful for both the good and the bad times in her marriage.
Despite the relatively long duration of their marriage, Nse Ikpe-Etim is quite hesitant about putting her marital affairs on social media, just like Sule himself. She revealed the reason for her reluctance in an interview she gave a few years back. According to the actress, she is used to the criticisms that come with her profession, and she was not willing to expose her husband to some of those sometimes unfair criticisms.
She also stated that she doesn't begrudge those who do so but maintained that she revels in the reality that her marriage is hers alone to deal with. Clifford certainly agrees because he rarely makes public appearances.
Clifford Sule's Wife Cannot Bear Children
Despite having been married for quite some time, Clifford and Nse do not have children together. Nse Ikpe-Etim had to go through one of the most difficult experiences for a woman when she was diagnosed with adenomyosis in 2016, and as a result, she had to undergo a hysterectomy to save her life.
That medical procedure effectively ended her chances of having children. Speaking on the effects that decision had on her marriage, Nse revealed that while the prospect of not being able to give her husband a child made her feel inadequate as a woman, she didn't feel ashamed because of it. She only felt inadequate because of her upbringing and the societal assumptions that came with it.
She concluded that there are essentially no problems in her marriage as a result of her inability to bear children.
Sule has a Son from a Previous Relationship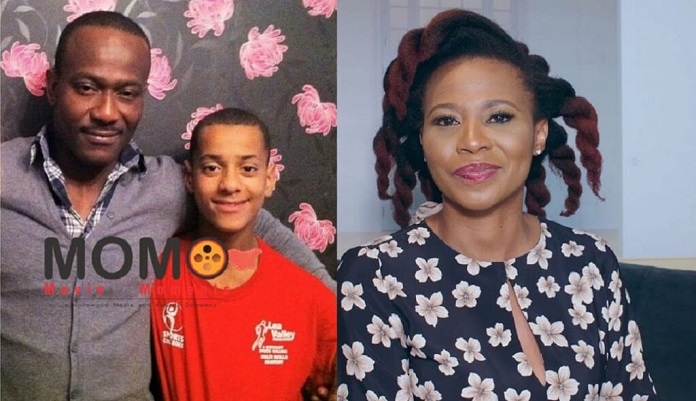 While he does not have any children with Nse, Clifford has a 17 year-old son from a previous relationship. His name is Jermaine Sule. Not much is known about Jermaine, including the woman who Sule had him with and where the young man is at the moment.