Late Prophet TB Joshua had three children, daughters Sarah, Promise, and Heart Joshua; he had no son. During his lifetime, TB Joshua was married only once to Evelyn Joshua, and their marriage lasted from 1990 to 2021. Among his children, only Serah Joshua is married; she is married to Brian Moshi, a Tanzanian. Joshua also had no grandchildren.
The renowned prophet and televangelist Temitope Balogun Joshua, aka Prophet TB Joshua, the founder and General Overseer of the Synagogue Church of All Nations international (SCOAN), died on June 5, 2021, after a brief illness. He was buried on July 9, 2021, within the SCOAN headquarters at Ikotun, Lagos State.
Since his demise, the Joshua family has often made the headlines for so many reasons. Meanwhile, TB Joshua and his wife, Evelyn Joshua, met and got married in 1990. His widow, Evelyn, who is currently 54 years old, has not remarried since his death, while she continued catering and raising her children.
How Many Daughters Did TB Joshua Have?
TB Joshua and his wife, Evelyn Joshua, were proud parents to three children, all of whom are girls. The names of his three daughters are Serah Joshua, Promise Joshua, and Heart Joshua. Let's meet them.
Serah Joshua
Full name: Serah Joshua
Gender: Female
Ethnicity: Yoruba
Nationality: Nigerian
Sexual Orientation: straight
Religion: Christianity
Marital Status: Married
Husband: Brian Moshi
Siblings: Promise and Hearth Joshua
Education: Ronik International School, Ejigbo, Lagos State and London School of Economics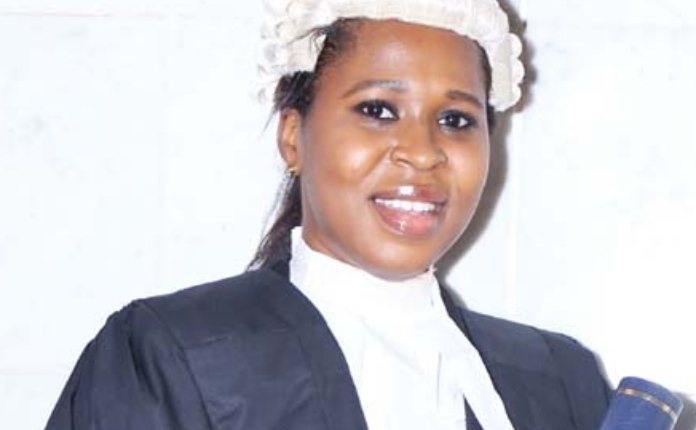 Serah Joshua is the first daughter of the televangelist and prophet. Since her parents kept their private lives tightly under wraps, there is no information about her exact date of birth. What is known is that Serah was born in Lagos, where she had her primary and secondary education. She was raised alongside her siblings under a strict Christian upbringing.
Serah attended Ronik International School, Ejigbo, Lagos State. She later left the shores of Nigeria for the United Kingdom to pursue her tertiary education. This was after she got accepted into the London School of Economics, where she obtained a law degree. She also went on to pursue her master's degree in New York.
Serah Joshua made her way back to Nigeria, attended Law school, and was called to the bar in December 2015. Subsequently, she was also called to bar at the New York Supreme Court in January of the following year, making her qualified to practice both at home and in the United States. Serah is now an international practicing barrister, and in the career path she has chosen, she always enjoyed the support of her late father.
Serah Joshua is happily married to her husband, Brian Moshi, a Tanzanian. It is normal to them but strange to many; Serah and her husband have been married three times. The couple first walked down the aisle in Nigeria at the Pentecostal Church and later had a civil marriage in Dubai, United Arab Emirates (UAE). Their third marriage was on May 8, 2021, at a Catholic Church in Arusha, Tanzania.
The couple has what is described in the catholic doctrine as a hybrid marriage – meaning that each party can remain with their religion, but their children will all be Catholics. The couple had to get married in a pentecostal church to honor the bride's religious denomination and the Catholic church for that of the groom.
This clause was also signed as a prenuptial agreement between the two. The wedding ceremony in Tanzania was held at the Arusha International Conference Center (AICC). The elegant event was graced with the presence of close family and friends. At the moment, the couple seems to be happy together, and they have no children yet.
Promise Joshua
Full name: Promise Joshua
Gender: Female
Sexual Orientation: straight
Religion: Christianity
Marital Status: Single
Education: London School of Economics
Promise is the second daughter of the late Prophet TB Joshua and his wife, Evelyn. Like her older sister, Promise's actual date of birth is unknown to the public. In December 2015, Serah Joshua, her big sister, revealed that Promise was 22 years old in an interview with the Guardian newspaper. This is an indication that she was probably born in 1993.
Promise Joshua is studying International relations and politics at the London School of Economics, the same school where her sister Serah had her first degree. Unlike her older sibling, Promise is not married at the time of this writing; she is still single with no relationship history so far.
She seems to instead focus on her education. Sarah is also known to be quite a good-mannered, humble and intelligent girl, following after the humility of her father, Prophet TB Joshua. She is also not maintaining any active social media account.
Heart Joshua
Full name: Heart Joshua
Gender: Female
Sexual Orientation: straight
Religion: Christianity
Marital Status: Single
Siblings: Serah, Promise Joshua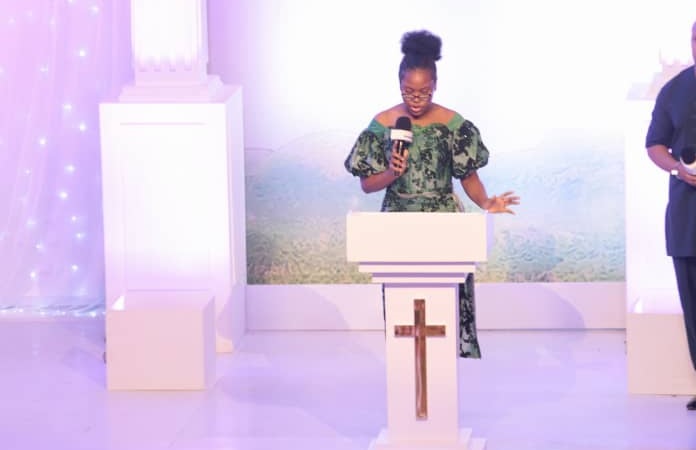 Heart is the third daughter of TB Joshua and his wife, Evelyn. The notion that the identity of TB Joshua's third child was initially a closely guarded secret often sparked off speculations among the public. People believed that the third child of the late prophet was a boy, while others speculated that she was a girl.
Be that as it may, be informed that Heart Joshua is a girl. Again, not much is known about her educational background or career path at the moment, as she is not in the limelight like others. The demise of their father, Prophet TB Joshua, has plunged the family into much sadness. It has greatly affected his three daughters and their mother badly as they all looked up to him as their mentor and inspiration.
Late TB Joshua Had No Son
The late prophet indeed had no male child, as many have often speculated. Many have thought that most founders of churches often trained their sons to take over their ministries, and Prophet TB Joshua also has a son whom he may have groomed to take over when he is gone.
But on the contrary, the story is quite the opposite in the case of the prophet, as the late TB Joshua and his wife, Evelyn Joshua, were only blessed with daughters without a son during the span of their marital bliss. To set the records straight, the founder of SCOAN never had a son throughout his lifetime.
Does TB Joshua Have Any Grandchildren? 
As of this writing, only one of TB Joshua's children is married, his first daughter, Serah Joshua. Serah and her husband have not welcomed any children yet. A certain rumor was rife in June 2021 that one of the daughters of the late prophet gave birth to a son on the 12th of that month which was supposed to be his birthday.
However, a source close to the family debunked the rumors, saying that none of TB Joshua's daughters, including Serah has a child. Thus, TB Joshua did not have any grandchildren during his lifetime. But it is anticipated that his children would later give birth to their children, and if any information about that pops up, we will swiftly keep you posted.
Did TB Joshua's Children Take Over His Church After His Death?
Late prophet TB Joshua's children did not take over him after his demise. Many would have thought that upon the demise of TB Joshua, his children would naturally take over the leadership of the Synagogue Church of All Nations. On the contrary, none of his three daughters seemed to be interested in taking over their late father's position in the church.
This does not suggest that the late prophet has not groomed his daughters to become ministers. Nonetheless, it might have been due to the different career paths that his daughters have chosen for themselves. Moreover, while their father was still alive, there were no indications that any of his daughters were involved in leading any church activities, asides from attending the normal church services.
Evelyn Joshua, the late prophet's wife and mother of his three daughters, is now the Synagogue Church of All Nations leader. (SCOAN). Her appointment was announced to the public on September 7, 2021, when Evelyn ministered in her first general service as the new leader. Some other factions of the church initially opposed the decision of Evelyn to emerge as the new leader of SCOAN. However, they did not succeed in their quest.