Lateef Adedimeji is a Nigerian Nollywood actor who features in English and Yoruba movies and has been rumoured to have many wives. However, Lateef has only one wife, Adebimpe Oyebade, with whom he had a secret relationship before they finally tied the knot in December 2021. The actor has no children.
Before their marriage, Lateef and Adebimpe had constantly denied accusations of being together, which was in order because they weren't in any relationship at the time of the allegations. At the moment, they are the only members of his newly instituted family, as they are yet to welcome their first child.
Lateef Adedimeji has no other children, even though there have been rumours that he had been in a failed marriage that produced a child as well as had another child with a baby mama. Find out more about these allegations and the truth behind them all.
Lateef Has Been Married Just Once 
As against the rumours on the internet about the actor, he has not been in any other marriage before marrying Mo Bimpe. Lateef has been a one lady's man, and he has maintained this stand. The only marriage he has been in is the current one he has, which started in December 2021.
It is a fact that the Nollywood actor is a Muslim, and by his religion, he is allowed to take more than one wife. But the truth is that he has decided to be with the love of his life, the one woman he has ever loved and cherished. We don't know whether he may decide to take another wife in the future, but currently, he has been married once and is still married to the same woman.
Who is Lateef Adedimeji's First Wife?
Lateef Adedimeji's first and only wife is a fellow actor, Adebimpe Oyebade. She is a Nollywood actress who features both in English and Yoruba movies. The actress started her acting career in 2016 during her one-year compulsory NYSC. She made a name for herself after starring in her first movie, so she featured in more roles.
Aside from acting, Adebimpe Oyebade is also a movie producer and a businesswoman. She enjoys producing movies as much as she enjoys acting. They met each other a few times before they starred in a movie together, and they became friends.
Adedimeji and his wife have been on movie sets together several times before finally settling for each other. On the screen, they played a lot of love roles together, and this got fans talking, insinuating that they were in a relationship. They got together after having to deny many claims and eventually got married.
The Duo Constantly Denied Being in a Relationship Before Getting Married
Lateef and his wife, Mo Bimpe, had to deny many claims about being in a relationship before they actually started one. They started posting pictures where they're dressed like a couple after both starring in the 2020 movie Adebimpe Omo Oba. This sparked some rumours, and in their defence, they said the couple's outfits were for a clothing brand.
To further support their claim, the couple revealed that when they were being accused of being a couple, they were both dating someone else. These other relationships they had were not open to the public. They were best friends and showed it to the world, which was why they were rumoured to be a couple.
They Got Married in December 2021
In August 2021, Lateef took a bold step and proposed to the love of his life. They had been best friends, and he didn't know what to expect, but he took the risk anyways. This happened after both actors starred in the movie IGE. He made his intentions known in March 2021, and they started dating afterwards. They kept the relationship a secret until November 2021, when they sent out invites for their wedding.
Lateef Adedimeji, after dating for a while, tied the knot in a family union with his lovely wife Adebimpe Oyebade on the 18th (traditional marriage) and 22nd of December 2021 (Nikhai – Islamic wedding ceremony). The Islamic ceremony happened at the Grandeur Event Centre, Oregun, in Ikeja, Lagos State. Ever since then, they have lived in unity, void of any scandals.
Lateef Adedimeji and Mo Bimpe Have No Children
Lately, there have been rumours that Adebimpe has given birth. Pictures of Mo Bimpe, her baby bump, and a newborn baby were posted on the internet, and fans concluded that she had welcomed a baby with her husband. Lateef, however, denied this. He said that the baby bump was for a movie set and that he didn't know who the baby was. He also added that Bimpe would have her child in her own time.
Recall that there has been a rumour after their wedding that Bimpe was pregnant. Fans even advised her to mind the kind of clothes she wears so that she won't hurt the child. Mo Bimpe has continued to deny such claims as she was not pregnant at that time. Lateef Adedimeji and Mo Bimpe are yet to welcome their first child into their young family, and I believe they will not be secretive about it.
Adedimeji Was Rumored to Have a Child with Oyinkansola Elebuibon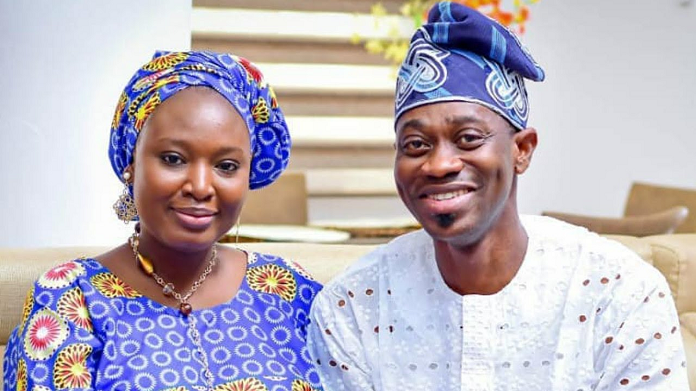 It has also been rumoured that Lateef Adedimeji is the father of Oyinkansola Elebuibon's child. Oyinkansola is also insinuated to be one of the wives of Lateef Adedimeji. The rumour has it that the US-based Yoruba actress had a child for Lateef and relocated to the United States. She had worked with Lateef on movie sets, and they have co-starred in movies.
On hearing about this allegation, the actress took to her page to debunk those rumours. She said that they were lies, meaning that Lateef Adedimeji was not the father of her child, and she was not his baby mama. Lateef Adedimeji does not have any other child outside his family.
Truth About Bukunmi Oluwashina and Lateef Adedimeji's Relationship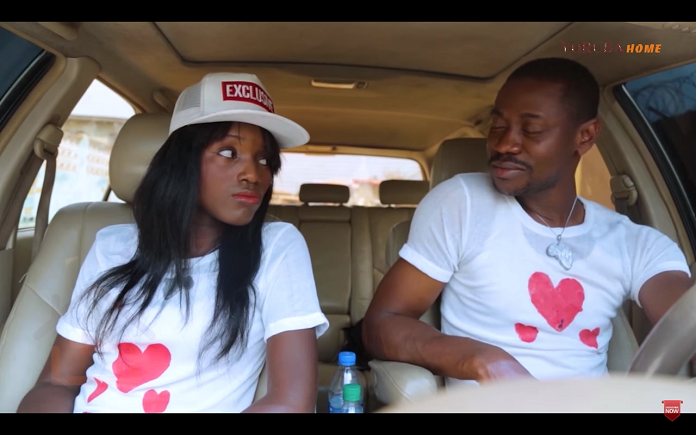 Bukunmi Oluwashina and Lateef Adedimeji have been rumoured to be in a relationship. She is probably one of the many wives fans think Lateef Adedimeji has. Fans think and wish they were a couple because they look good together and have been seen in many movies together. They have been spotted with matching outfits, and some of the movies they starred in together leave their fans in wonder.
In 2019, the Nollywood star Lateef debunked the allegations of being in a relationship with Bukunmi and Mo Bimpe. He says that he is not in a relationship with Bukunmi and that they're just friends. Also, Bukunmi denied the allegation; she said that they were never in a relationship, and she never knew Lateef's house.
The two stars admit that anything that existed between them was merely business. In addition, Bukunmi admits that she dated her boyfriend for 10 years before getting married to him.
Bukunmi Adeshina is a model, singer, actress, and movie producer. She has been linked with Adedimeji after working together on movie sets. They became friends and nothing more. We can confirm that Lateef Adedimeji is married to only one wife and does not have many wives because he has not been married before.
Also, he is yet to welcome his first child with his wife, Mo Bimpe and has not had a child with any woman before, either by contract or by accident.