Bishop Isaac Idahosa (born on 8th February 1965; Age: 58 years old) is a Nigerian pastor and televangelist who recently got public attention after he was named Rabiu Kwankwaso's running mate for the 2023 presidential election.
Also known as "Prophet Talk Na Do," Bishop Idahosa is an inspirational speaker, writer, and gospel singer. He became born again way back in 1979 and has since been a gospel preacher, leading many people to Christ. Bishop Idahosa is an international preacher who has been invited to many countries across the world to preach the message of salvation, after which many souls get saved.
Summary of Bishop Isaac Idahosa's Bio
Full Name: Isaac Idahosa
Nickname: Prophet Talk Na Do
Gender: Male
Date of birth: 8th February 1965
Bishop Isaac Idahosa's Age: 58 years old
Ethnicity: Edo
Nationality: Nigeria
Zodiac Sign: Aquarius
Sexual Orientation: Straight
Religion: Christian
Marital Status: Married
Bishop Isaac Idahosa's Wife: Christie Idahosa
Bishop Isaac Idahosa's Children: 2 (Christabell and Osagie)
Siblings: 5
Bishop Isaac Idahosa's Net Worth: $1.2 million
Famous for: Being Rabiu Kwankwaso's Running mate
Bishop Isaac Idahosa's Instagram: @biahopisaacidahosa
He was born in Niger State 58 Years Ago
Isaac Idahosa was born on the 8th of February 1965 into a predominantly Muslim family in Minna, Niger State. Originally from Edo State, he is the third child in his family of six children.
Isaac had his basic and secondary education in Minna, where he grew up with his parents and siblings. Afterward, he was awarded a scholarship to the university level at Niger State University, where he studied and acquired a degree in Mechanical Engineering.
Is Bishop Isaac Idahosa Related to the Late Benson Idahosa?
Given that they share the same surname, Isaac Idahosa is mostly presumed to be related to the late Arch Bishop Idahosa, a fierce gospel preacher who died in 1998. However, the Edo State pastor clarified this misconception in one of his interviews, stating that he is not the late preacher's son nor in any way related to him, but they are both from the same State, Edo.
Bishop Isaac Idahosa is a Mechanical Engineer Turned Pastor
After he graduated from the university, young Isaac said that he constantly was getting disturbed to go into evangelism and full-time ministry. Although he's got a certificate as a well-qualified Mechanical Engineer alongside all it takes to secure himself a decent job, he chose to become a pastor. That is to say, he never practiced his profession as a mechanical engineer before going into full-time ministry.
Being born in Niger State, Isaac was surrounded by mostly Muslims. However, during his younger years, some missionaries were coming to the northern states to preach the gospel and message of salvation to people via crusades and seminars. So, it happened that a group of them came at that time and organized one of such crusades in his neighborhood.
Isaac participated in the crusade sessions and was greatly influenced by those men of God. The rest become history. In 1985, in a bid to acquire deeper knowledge of God and his ministry, Isaac attended Soul Clear Bible College. He revealed that the Lord spoke to him in a vision, after which he started out his ministry.
The Birth of His Church – God First Ministry
According to the Lagos preacher, he started out his ministry, God First Ministry, also known as Illumination Assembly, Lekki Light Centre (LLC), with just 50 kobo in a boys quarter in Minna offered to him by a family friend.
As the population of the congregation kept on increasing rapidly, he rented a two-bedroom apartment. Yet, it was not long after that the place stopped containing them, and he moved into a larger building still in Minna. Finally, Bishop Isaac relocated to Lagos when he received an instruction from God to move the church to the southwest part of Nigeria.
At first, he established in Surulere and subsequently moved to the Ajah area of Lagos, where the church currently has its headquarters. Today, Bishop Isaac Idahosa's church boasts thousands of congregations. The church is described as a "Celebrity Church" and is said to be worth over N3 billion. The magnificent church auditorium is located along Addo-Langbasa Road, Ajah, Lagos State, Nigeria.
Bishop Isaac is also a writer and has three albums to his credit, one of which is Don't give Up – his debut album. Due to his pentecostalism and effective evangelism, he was recognized with the UN Peace Ambassadorial award for his immense contributions to human development and peaceful coexistence. Moreso, the preacher was recently decorated as a Mayor of the Lagos State Traffic Management (LASTMA) by the Lagos State Government.
He was not a Politician Before He was Unveiled as Kwankwaso's Running Mate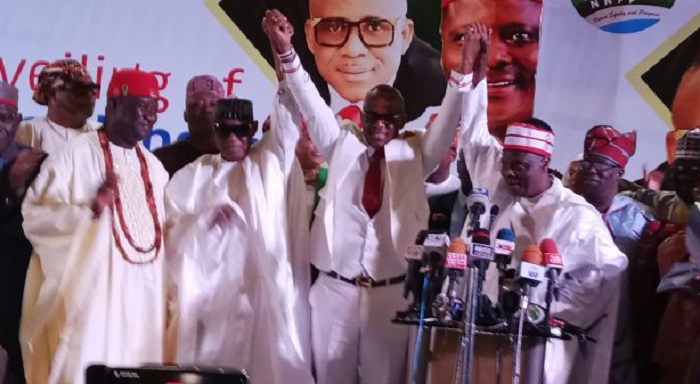 Former governor of Kano State, Rabiu Kwankwaso, is a presidential candidate for the New Nigeria Peoples Party (NNPP). He has chosen Bishop Isaac Idahosa to be his running mate (Vice President) in the 2023 general election. The announcement was publicly made by the party on Thursday, the 14th of July 2022, via the official Twitter account of its campaign organization.
Bishop Isaac Idahosa has not had any career in politics before now. This is his first foray into the world of politics. Meanwhile, Kwankwaso revealed that he scrutinized more than 20 people before he finally arrived at the choice of Idahosa as his running mate. He stated that he selected the man of God because of his outstanding record and impeccable integrity.
According to the NNPP presidential candidate, Bishop Isaac Idahosa is a self-made achiever, a credible Nigerian, and a true model for Nigerian youth. Also, alongside the public recognition he has recently gained as Rabiu Kwankwaso's running mate, Bishop Idahosa is also currently trending on social media due to some of his "funny" videos. These are videos of some of his deliverance sessions which generate diverse reactions from the public and many are eager to know his course and antecedents.
Bishop Isaac Idahosa Has Been Married to His Wife for Thirty Years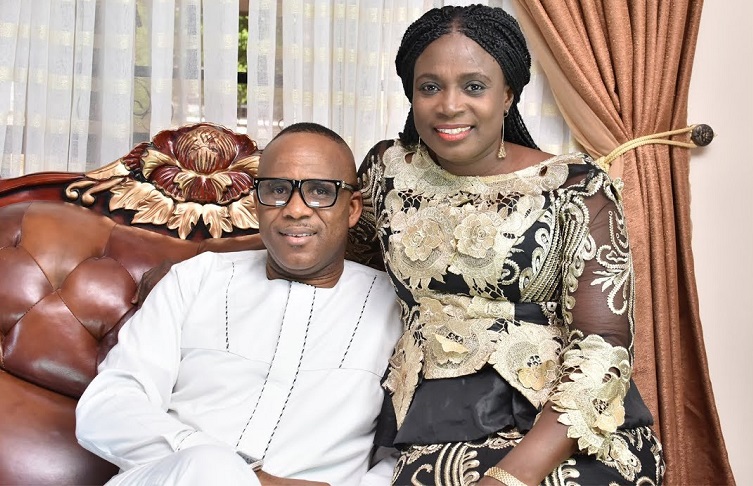 According to records, Pastor Isaac Idahosa has been married to his wife for thirty years, and the union is blessed with two children. The name of his wife is Christie Idahosa, and his children are Osagie and Christabell – a male and female.
Besides this, there is no further information about his marriage, but we hope that the man of God will soon be shedding more light on his family life as he grants interviews.