Payporte is an online retail store and fast growing e-commerce company in Nigeria that boasts of 24 hours service delivery.
E-commerce has made it possible for average people who do not have the time to go out shopping to now have access to all they need at affordable prices, at online retail shops without walking physically into a store or travelling abroad.
In recent times, online retail stores have been enjoying massive patronage from customers all over Nigeria, because of the convenience it offers.
The convenience online retail stores offer their customers cannot be overrated given that customers have Internet-enabled devices, products are reasonably priced and there is even a pay-on-delivery option which makes transactions swift with just the click of a button.
Statistics reveal that some online stores rake in over 100,000 unique daily visitors helping Nigeria's online shopping value to grow. Payporte online store offers products ranging from home appliances, electronics, trendy gadgets, footwear, furniture, fashion and accessories for men, women, kids and lots more.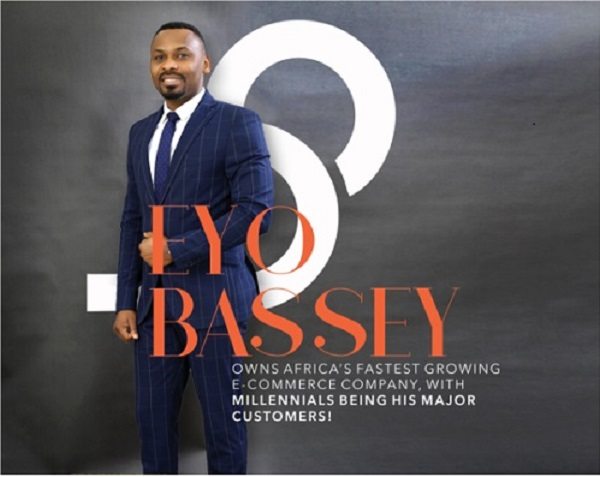 The online brand which caters to young and aspiring, urban professionals is aimed at making shopping easy for a cross-section of demographics from the comfort of their homes, cars and mobile devices.
They guarantee best prices for high-quality products, prompt product delivery and a hassle-free shopping experience.
Launched in 2012, Payporte has it's headquarters in Nigeria and satellite locations in Ghana, Egypt, Kenya, South Africa and Morocco. It officially began operations in Nigeria on the 25th of September 2014.
Payporte's founder and CEO, Eyo Bassey is a software developer, an entrepreneur and GMD of Rom-Flex Group – a Nigerian based system integration, IT and software company. Bassey hopes that his company will someday become the largest e-commerce store in sub-Saharan Africa.
Payporte Food Store
Payporte became the first e-commerce shopping platform to introduce an online food store which addresses the food needs of the urban Lagos metropolis. The aim was to eradicate the hassles of food shopping by bringing food directly to customer's doorstep. The food store offers market fresh, money smart and a stress-free shopping experience.
Payporte 1k Store
Some of Payporte's best deals are on the 1k Store which is a departmental store whose products are within the price range of N100 – N1999. The 1k store which was introduced in September 2015, opens up for business only on Mondays from 12 am – 12 pm.
How to Get Your Orders on Payporte
Visit the Payporte website (www.payporte.com);
Choose your preferred store (Main store, 1k store, Food store, Happy feet or Mobile store);
Go to Categories and select the item to want to purchase/order.
Add the item(s) to cart and in the pop-up menu that appears, choose "View Cart";
If you have a gift card, coupon or voucher, you can input the code and click "Checkout".
You have the option of registering with the site or checking out as Guest. Choose the option that suits you.
If you choose to "Check out As Guest", provide your delivery information, preferred shipping and payment method in the spaces provided and then select "Place Order Now." Note that the Payment On Delivery option on Payporte has been disabled, so you will have to fill in your credit/ATM card information or choose the Bank Transfer option on the payment method box.
Done! Your order number will be displayed on the screen for you and a confirmation e-mail sent to your inbox.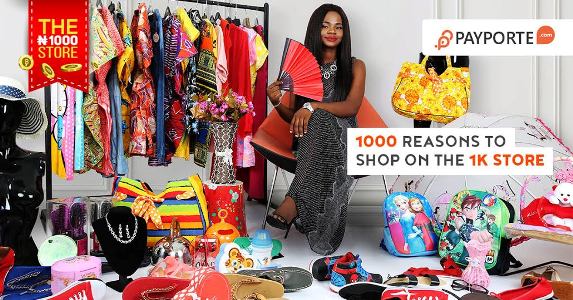 In 2016, the company won the hearts of many Nigerians after it signed the bread-seller now turned model, Olajumoke Orisaguna as its brand ambassador.
Explaining the reason behind the decision, the company's CEO disclosed that Olajumoke's grass to grace story is similar to the Payporte story.
This is because when they came into the e-commerce space, other brands were already there which had foreign investors, but they entered the industry as the only true Nigerian brand, which made them easily connect and embrace the Olajumoke story.
PayPorte Mobile App
This mobile app which can be gotten on the google play store offers you an opportunity to shop online for almost everything you want at affordable prices from your mobile devices. It has a flexible and user-friendly interface that makes your shopping experience worthwhile.
In January 2017, Payporte forced itself into the consciousness of millions of Nigerians as the official and lead sponsor of the popular 2017 Big Brother Naija show, which stole the hearts of many Nigerians.
As the lead sponsor of Big Brother Naija show, Payporte which supplied housemates with many of their glamorous outfits organised games for them during the show and presented free shopping vouchers as prizes for some games. This brought a higher level of awareness for the e-Commerce industry.
Moreover, after the show, as part of their marketing strategy, Payporte made some of the ex-housemates such as Soma, Uriel and TBoss its ambassadors and models for the brand.
A few months ago, the brand also became the first Nigerian online shopping store to suspend the Pay-On-Delivery (PoD) option that is widely believed to be detrimental to the growth of e-commerce in Nigeria.
The company said the decision was "in its bid to serve customers better and re-position its business for profitability".
It disclosed that only online payments and bank transfers will now be accepted as means of payment. However, instead of the PoD option, the company promised a 48-hour return on deposited funds in the event of any liability arising.
The online store which believes that there is a big future for e-Commerce where everything will go online aims at becoming one of the most preferred online and offline stores in Africa soonest.