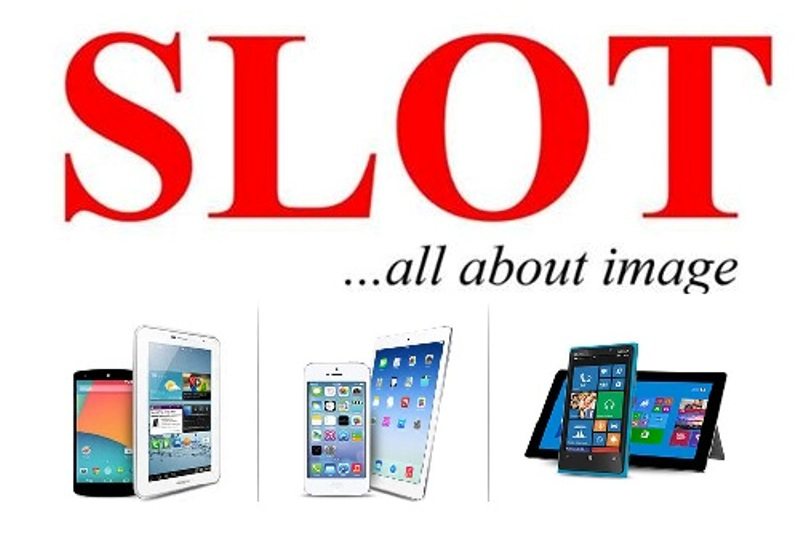 Nnamdi Ezeigbo is the founder and CEO of Slot Nigeria, and also the co-founder of the Tecno and Infinix phone brands, one of the fastest selling mobile phones in Nigeria.
From searching for a job after his National Youth Service Corps, NYSC, to settling as a computer repairer, today, Nnamdi Ezeigbo is controlling millions, running one of the fastest phone brands in Nigeria.
Also See: WakaNow CEO Obinna Ekezie Shares His Success Story
In an exclusive interview with  Nairametrics, Nnamdi Ezeigbo revealed how Slot Nigeria was born
Slot Nigeria
After his secondary school education, Nnamdi Ezeigbo proceeded to the Yaba College of Technology in 1988, where he studied Electrical Electronics Engineering and got a Higher National Diploma (HND).
Completing his youth service in 1996, Nnamdi Ezeigbo tried to no avail to get a white collar job. To make ends meet, he went to work as an apprentice learning how to repair computers.
Six months into the apprenticeship, he decided to launch his own computer repair centre. Gradually his customer base grew, largely because of his honesty and the premium he placed on customer service.
His rise to greatness began the day an old customer he knew from his days as an apprentice, came to his little shop to see him.  The customer told him he would love him to continue fixing his computers but would prefer he operated from a larger and more serene environment.
To help him achieve this, the customer brought some printers to sell,  with proceed from sales Nnamdi rented a big shop for 180,000 Naira which he named Slot Nigeria and began to not only repair but to also sell both computers.
Also See: All You Need To Know About Opening A PayPal Account
Asked how the name Slot Nigeria came about, he said:
"Well, we were fixing computers; there was what we called slot processor and socket processor. The slot processor was always a stronger and more robust processor and I always wanted to recommend it to my customers. And because we were building computers to compete with HP, Compaq and Dell.

"We were building computers and assembling them and we always used the slot processor as against the socket processor. Then, my friends started calling me slot. I looked at the meaning of slot in the dictionary and I discovered that it was a word for position, space, and fixer and I felt this was a good name. So we saw ourselves as coming to occupy a space and take a position and to lead. We got stuck with that name and it aligned with our mission and vision."
His business further grew and customers began for Slot stores in areas close to their vicinities, and to also ask for mobile phones. With a keen eye to spot opportunity when it presents itself, Nnamdi Ezeigbo immediately expanded his business to also cover the sale of mobile phones.
Within this period, Nnamdi Ezeigbo proceeded to study Computer & Electronics Engineering at the Lagos State University (LASU), graduating with a Second Class Upper.
And with no real knowledge on how to manage a growing business, he also enrolled for an MBA program at the prestigious Lagos Business School, and also attended a lot of workshops focused on building a great entrepreneurial prowess.
During this period also, Nnamdi Ezeigbo and his team decided to take a 5-year route to build a strong reputation for their brand. By the time the projection had elapsed, the Slot brand name had become the most reputable mobile phone retailer in the whole country.
His goal as the leading mobile phone retailer in Nigeria wasn't just to be number one, but was to make competition irrelevant; and to a great extent, he achieved it.
Also See: Everything You Need To Know About Spectranet Broadband And ISP
The Tecno Brand
The rise of telecommunication networks in the country created an opportunity for Slot Nigeria in the Nigerian market. Poor network services by network providers caused many Nigerians to purchase more than one mobile phone, so they could try a different network when the other was bad.
Seeing this as a rear opportunity, Nnamdi approached Nokia in a bid to convince them to manufacture dual sim phones for Nigerians, so they would carry only one mobile phone at a time instead of two but Nokia refused as they saw people carry more of their phones as  more phone sales for them and apparently more money.
Nnamdi said:
"So I went to China and got a guy who had worked with a company called Bird then. Bird was into phones but they got choked and lost market share. I met with the guy and asked the guy to let us do something.
"I came with that name and I registered it here and brought the guy to Nigeria. And that was the high point of our business.
"We came together and I designed the first Tecno phone, Tecno T101.
"We started it but the market did not accept it and we also had problem with the dual SIM not working together and we had to make corrections and we came with Tecno 201 and that was a bit accepted by the market.
"But we were basically giving marketers on credit to sell the phones and then pay us later. And I was funding it all alone.
"Since I was funding it alone, we were finding it difficult to get the right quantity to sell until the market started accepting us. What I now did was to make them pay in advance, I mean the dealers. So we started using their money to order the products.
"This was around 2007. The introduction of Tecno brand was the turning point of our business."
Also See: How To Get Your Flight Tickets, Online Bookings With Medview Airline
The Infinix Brand
While the Tecno was having a great time in the market, it spun off a subsidiary from itself, named Infinix, to cater not just for the middle and lower class, but for all classes of individuals in the country.
Today, Tecno and Infinix are the fastest selling phones in the Nigerian market and have a rock-solid reputation that has guaranteed their future in the country.
Speaking about the Infinix brand, Nnamdi said:
"Tecno now gave birth to Infinix. It is the same company. You can now see how the brand has evolved. So looking at the Nigerian people, you would see that a phone like Tecno will get a point when premium customers will like to use it."