One category of movies you should really check out is that of Hausa movies. Movies produced by Hausas were recently incorporated in Nigeria's Nollywood platform. This glaring absorbance can be seen in the inclusion of Hausa movies as award categories in Nigeria's grand movie award platform; the African Magic Viewers Choice Awards (AMVCA).
Below is a selection of top Nigerian Hausa movies to watch if you're a fan of Hausa films or just want to check out what they have. You can easily take a look at the movies below and feel free to post in the comments section what you think about them thereafter.
Thanks to the internet, it has given easy access to the pool of very interesting Nollywood Hausa movies.
Nigerian Hausa Movies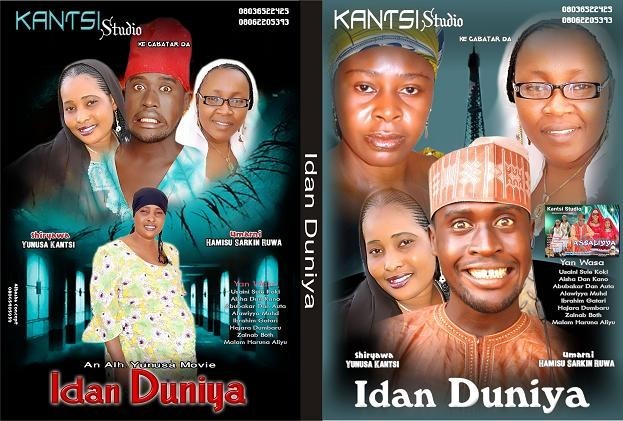 Halisa
Produced in 2016, this is a story about a woman who lost her family and is struggling with life. She, however, meets another man who later offered to bring her back to her family. Maryam Booth, Ali Nuhu, and Jamila Umar were the popular actors and actresses in this Hausa movie
Oga Abuja
Oga Abuja was released in 2013. Featuring some of the most popular and funniest Nigerian actors and actresses, it is one that you should really make out time to watch (if you haven't). The likes of John Okafor (Mr Ibu), Fati Musa, Ali Nuhu, Rabilu Musa also known as Dan Ibro and much more.
GABAR CIKIN GIDA
Gabar Cikin Gida is one movie that is a must watch. It portrays sections of lifestyles that are also obtainable in Hausa land and combines it with a modern twist. With lovely settings and costumes, the memory of this movie is one that lasts for a good period of time. The movie features some interesting actors such as the award-winning Yakubu Mohammad.
Karshen Mujadala
This is one of the more recent and popular Nigerian Hausa movies, released in 2016. It is a romantic movie that tells the story of a man who is well built and popular. He was attracting the attention of many young women who appear desperate to get married to him but the choice of marriage belongs to him. Watch this movie to find out how he made the choice – that's the most interesting part.
Mai Mata Hudu (Four Women)
Mai Mata Hudu is another Hausa movie, released in 2017. It is a comedy movie that features actors and actresses like Saratu Gidado, Ladi Muhammad, Halima Baffa, Maryam Baffa etc.
The storyline is about an Alhaji known as Mr $4 Wifes. He married 4 troublesome women as wives who were constantly nagging him and making sure that he lacks peace. The movie was made to achieve only one purpose – make you laugh until you drop down and your ribs are cracking.
Kalamu Wahid 1
Released in 2017, this movie features some prominent actors and actresses including Ali Nuhu, Lawan Ahmad, Sadiq Ahmad, Sani Danja, Nafisa Abdullahi, etc. The storyline is about Buhari, a man who visited a friend but met a girl in the process. The girl happened to be abandoned 18 years ago in a trash dump but Buhari fell in love with the girl. Their intended relations was seriously opposed but in the end, they came out victorious.
Other Nigerian Hausa Movies you would find interesting include:
Nuratu
Yankin Imani
Azeema
Kannywood
Long before Hausa movies were absorbed in Nollywood, there existed a Hausa Language film industry called Kannywood. The industry based in Kano state, Nigeria is a part of the bigger platform Nollywood, which superintends and regulates movie production in the northern part of the country.
Wondering if you've ever seen a Kannywood movie? The movie Turmin Danya (The Draw) produced in 1990 is a Kannywood movie.
Under this platform, you find only Hausa-language Nigerian movies which are mainly produced in the north. According to reports, Kannywood's contribution to filmmaking in Nigeria amounts up to 60 percent.
The film industry which started as far back as the 90s became more popular when stakeholders sought to draw growing Bollywood fan base. Since the Hausa culture shared similarities with the Indian culture, Kannywood's prominence grew drastically.
Kannywood does not operate in isolation; the body works together with a local censorship committee called the Kano State Censorship Board. Bearing in mind the conservative cultural values of the Hausas, this body plays a surveillance role as it helps curbs the excesses of obscene pictures and misrepresentation of values.