StarTimes customer care service is as effective as its cohorts. The service is for the collection of complaints from customers, resolution of certain issues, and reconciliation of any recharge errors. Before now, customers visit StarTimes offices or outlets to resolve their antenna/decoder and recharge issues. But in recent times, these issues can be forwarded from the comfort of customers' homes through calls, emails, and social media chats, and resolved with directions from the customer care agent.
There are many ways of reaching the StarTimes customer care agent in Nigeria. It can be done through calls, email, apps, and social media. This piece will give you a guideline on how to contact the StarTimes Nigeria customer care service, and provide you with the correct numbers to use.
How to Reach StarTimes Customer Care Through Calls
The national customer care hotline to call in Nigeria is 014618888. Once you dial the number, follow the prompts to lodge your complaint. However, there are specific numbers for each state where StarTimes has an outlet. These numbers are for business purposes and customer care services. Below is a list of the StarTimes customer care service numbers for each state in Nigeria.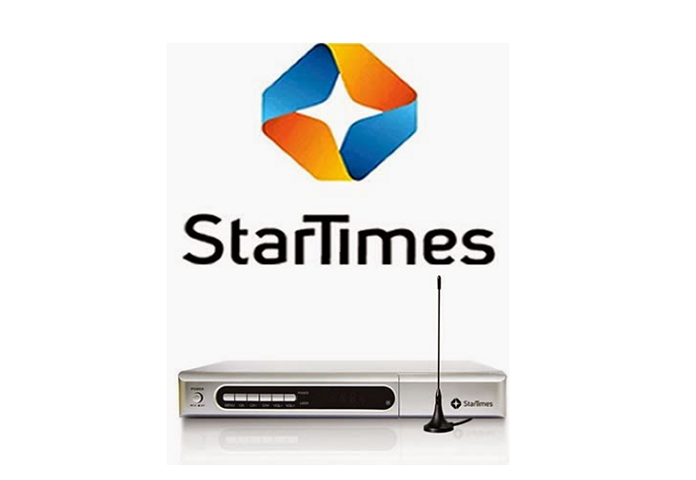 StarTimes Numbers for Each State
1. StarTimes Customer Care Number Lagos
Lagos_Mushin – 09087040397
Lagos_Awolowo Way – 09087040392
Lagos_Bariga – 09087041241
Lagos_Ikotun – 08172398215
Lagos_Apapa – 08172398666
Lagos_Ijoko – 09087040398
2. StarTimes Customer Care Number Abuja
Abuja_Fadama – 08172398181
Abuja_NTA – 08172398125
Abuja_Maraba – 08172398157
KUJE BH – 08172398147
Abuja_Karu – 09087381560
Abuja_Kubwa – 08172398155
3. Kano
4. Minna
5. Makurdi
6. Anambra
Onitsha – 08172397966
Onitsha Nkpor – 08172398809
7. Enugu
8. Aba
9. Owerri
10. Kaduna
11. Sokoto
12. Jos
13. Yola
14. Gombe
15. Bauchi
16. Yenagoa
17. Port Harcourt
18. Uyo
19. Calabar
20. Warri
21. Benin
22. Ibadan
T.T Garden Main –

08172398045

Iwo Road – 08172398038
23. Ilorin
24. Oshogbo
25. Abeokuta
26. Akure
How to Reach StarTimes Customer Care Through the App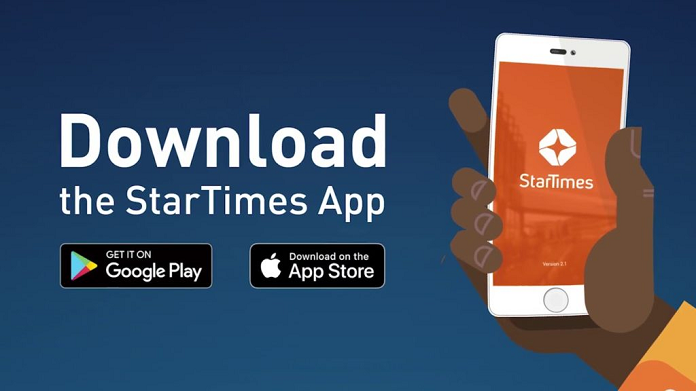 For you to contact StarTimes customer care through the StarTimes ON app, you have to download and install the app on your device. When this is done, you can check the menu for the customer care details to use. The app has a self-service option, but if your complaint is not available on the self-service option, then you can contact customer care for assistance.
To contact customer care through the app, follow the following steps.
Open the app
By the top right-hand corner, click on the Help option
This will display options to help solve your problem.
Click on the self-service to submit a complaint
Call the Hotline 014618888 to talk to the agent
Or you can ask questions and receive answers through the Live chat option
Some questions may solve your problem already written down for you, once you click on each question, the nearest answer to the question will pop up immediately.
If you are not satisfied with the answers you got, you can then call the hotline, or any other numbers listed above.
How to Reach StarTimes Customer Care Through WhatsApp
For now, there is no confirmed number to reach the StarTimes customer care service. There's a number provided on their Facebook page for WhatsApp purposes 09087393415, but it doesn't serve the purpose it was advertised. We are yet to know the correct phone number for the StarTimes customer care service on WhatsApp.
StarTimes Customer Care Email Address
Customers can contact StarTimes customer care through email. Through this channel, complaints are lodged, and the replies/resolutions are sent later. Sometimes, it may take time, while other times, they respond instantly. Sending a complaint through email is very effective. The email address to use for this purpose is support@startimes.com.ng or appservice@startimes.com.cn
You can also register your complaint on the StarTimes website www.statimestv.com/contact-us
Other Ways of Contacting StarTimes Customer Care 
Apart from the already mentioned means, there are several other ways one can contact the StarTimes customer care services. One way is to take your complaint to the StarTimes business halls scattered around the country. While the others are through social media platforms apart from WhatsApp.
1. Visiting the StarTimes Business Halls
Below is a list of the StarTimes business halls in Nigeria and their locations.
T Garden Main – A5 Agodi Ibadan
Iwo Road – No 92 Opposite Unity Bank, Iwo Road Ibadan
Ilorin Business Hall – 9 Hamadu Bello Way GRA
Oshogbo Business Hall – 13b, Opposite Mobil Filling Station, Oke-Fia, Oshogbo
Abeokuta Business Hall – 87, Obafemi Awolowo Avenue, Isale Igbehin Abeokuta.
Akure Business Hall – No 43, Orimoloye House, Isikan Akure Town
Yenagoa Business Hall – 117 Onopa Ambiama Yenagoa Road
PH Business Hall – No 3 Onne Road Gra Phase 2
Uyo Business Hall – No 20 IBB Way, Uyo Akwa Ibom State
Calabar Business Hall – 104 Murtala Mohammed High Way Calabar
Warri Business Hall – Legacy House 905 Airport Road By Westend Junction, Effurun
Agbor Business Hall – 61 Abude Str, Boji Boji Agbor D
Benin Business Hall – 83 Sapele Rd Opposite Area Command Police Station By 1st Junction
Jos Business Hall – 1 Beach Road Jos
Yola Business Hall – 30 Atiku Abubakar Road, Sabru House Jimeta Yola
Gombe Business Hall – First Floor Kumbi Plaza Sabon Layi Gombe
Bauchi Business Hall – Block B Wunti Shopping Complex
Kaduna Business Hall – Startimes North West Zonal Office No 8 Constitutionroad Opp Stadium
Sokoto Business Hall – No 11 Kano Road Opposite Cbn Sokoto
Kano Business Hall – No 110 Murtala Muhammed Way By Tafaw Balewa Rd, Kano
Lagos_Mushin – Afribank Bank Building Fatai Atere Way Capa Junction Mushin
Lagos_Awolowo Way – 80 Awolowo Way Ikeja Busstop, Ikeja
Lagos_Bariga – 22 Jagumolu Str, Laide Busstop Bariga
Lagos_Ikotun – 265 Ikotun Idimu Road, Calvary B/Stop, Lagos
Lagos_Apapa Business Hall – 75 Baale Str, Olodi Apapa
Lagos_Ijoko Business Hall – 78/79 Sango Ijoko Road Opp.Mrs
Abuja_Fadama – No 8 Eldoret Close Off Aminu Kano Cresent Wuse 2 By Fadama House
Abuja_Nta – Nta Area 11 Opposite FCDA
Abuja_Maraba – B1 Kwad Mall Shopping Plaza, Maraba
Kuje Business Hall – Plot 295 Kuchiaku By Tipper Garage Kuje
Abuja_Karu – Shop No 5, Karu Shopping Plaza By Karu Roundabout, Abuja
Abuja_Kubwa – Arab Road Beside Dunamis Church Kubwa
Minna – Twin Plaza, Boso Road Opposite Obasanjo Complex
Makurdi Business Hall – Startimes Office Railway By High-Level Makurdi
Onitsha Biz Hall – 93 Upper New Market, Onitsha
Enugu Biz Hall – 30b Abakaliki Rd GRA Enugu
Onitsha Nkpor Biz Hall – 40 New Market Road Nkpor
Aba Business Hall – 11 Factory Road Aba
Owerri Business Hall – Startimes Office 115 Wethedral Rd Owerri Imo State
Other Social Media Platforms
You can contact StarTimes through any of these social media handles. For Telegram, join the StarTimes NG group and ask your questions there. You will get some answers from fellow customers or from the StarTimes agent in charge in due time. Note that social media platforms may not be as reliable as other means because anyone can give a possible solution to your problem.
Facebook – www.facebook.com/StarTimesNG
Twitter – twitter.com/StarTimes_Ng
Telegram – t.me/startimes_ng