There are seven states in Nigeria's North-west geopolitical zone: Kaduna, Kano, Katsina, Kebbi, Jigawa, Sokoto, and Zamfara States. Most of the states in this region form what was known as the Hausa Bakwai (seven Hausa Kingdoms), except for Zamfara and Kebbi states, historically known as part of Banza Bakwai (seven outlying satellites).
When Nigeria boasts of being a giant of Africa for its population, the North West region prides itself in contributing to that glory. The region is the most populated among the 6 geopolitical zones in Nigeria. Of the states found in the region, Kano has a special place for being the largest and it is only smaller than Lagos State with respect to population.
For this, the region boasts of many socioeconomic and political advantages and is one of the zones that have produced more presidents (military and democratic) in Nigeria. Like in many other parts of Nigeria, this zone is linguistically variant, but Hausa is the commonly spoken language there. Meanwhile, the primary religion in the North-western states is Islam and average Christianity.
This being said, here are all the North West states in Nigeria and what you should know about them.
States in North West geopolitical Zone of Nigeria
Kaduna State
Capital: Kaduna 
Tribes:  Adara, Ham, Agworok, Kamaku, Kadara, Kurama, Aholio, Kagoro, Katab, Fulani,  Bina, Gure, Gwandara, Koro, Moruwa, Rumadu, Rumaya, Scrubu, Uncinda, Nunku, Mada, and Kanikon
Languages: Gbagyi, Atyap, Bajjuu (Kaje), Hausa, Jaba, Kagoma, Kajuru, Kiballo, Ayu, Fulani, Kafanchan, Atakar, and Bassa
Economic Activities: Manufacturing (Automobile and textile), Agricultural, trading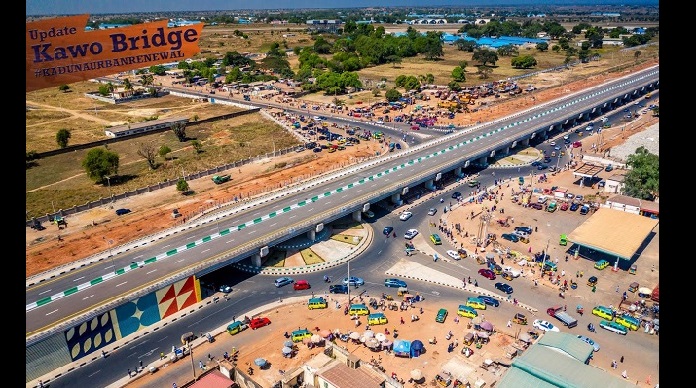 Kaduna State is a North West state created on 27 May 1967 by General Yakubu Gowon and has 23 Local Government Areas. The state is estimated to have a population size of over 9 million people. It also has a total area size of 42,481-kilometre square, making it the largest state in the Northwest by landmass.
Kaduna State is termed as both a commercial and an academic city with vast industries, an oil refinery, and several renowned educational institutions. In terms of agriculture, Kaduna produces crops like maize, yam, and beans, which contribute largely to the nation's Gross Domestic Product (GDP). The State widely exports Tobacco, cotton, groundnut, and ginger.
There are over 50 tribes found and spoken in Kaduna State. A number of them are majority ethnic groups while others are part of the minority groups. These ethnic groups make a part of the diversified ethnic groups in Nigeria and they include Adara, Ham, Agworok, Gbagyi, Atyap, Bajjuu (Kaje), Hausa, Jaba, Kagoma, Kajuru, Kiballo, Ayu, Fulani, Kafanchan, Atakar, and Bassa.
Kano State 
Capital: Kano
Tribes: Hausa, Beriberi (Kanuri), Fulani, Nupe, Shira, Teshena and Tuareg
Languages: Hausa and Fulani
Economic Activities: trade, agricultural
Kano State is also known as the Centre of Commerce. It was created on 27 May 1967 by General Yakubu Gowon. It has forty-four LGAs, making it the state with the highest number of Local Government Areas in Nigeria.
In 2006, Kano was estimated to have a total population size of over 9 million people but presently going over 13 million people within a total area of 20,280 kilometers square. This population has increased significantly over time and it is now estimated at close to 20 million people.
These people are involved in numerous activities, which include trading and farming. In fact, as a result of their commercial activities and being the second-largest industrial city in Nigeria, it is often said that "ko da me ka zo a fika" – a Hausa phrase that means "whatever you come with into the city of Kano, the people already have it".  This term refers to the industrial and wealthy nature of the people. 
Some popular trades in the state are textile manufacturing, tanning, leather works and footwear, cosmetics, pharmaceuticals, and other manufacturing industries. 
The most dominant language in Kano is Hausa followed closely by Fulani. Kanuri comes as a close third to the major languages in Kano. Other ethnic groups in Kano are Nupe, Shira, Teshena, and Tuareg.
Some renowned indigenes of the state are politician Rabi'u Kwankwaso, former CBN governor and Emir Lamido Sanusi Lamido, and the richest man in Africa, Aliko Dangote.
Katsina State
Capital: Katsina
Tribes: Hausa, Fulani, Maguzawa
Languages: Hausa and Fulfulde
Economic Activities: Agriculture, Livestock, and Mining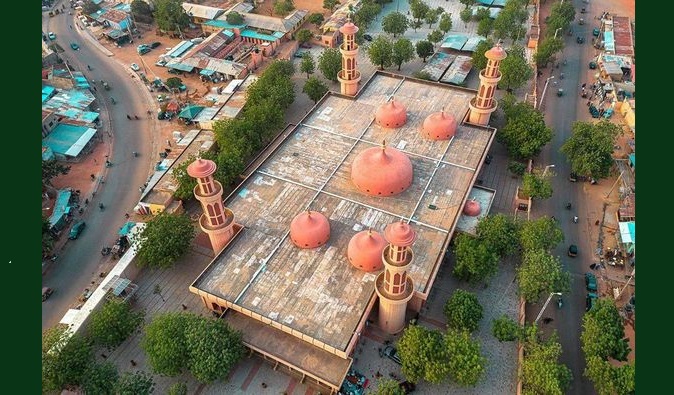 Created out of Kaduna State on 23 September 1987 by General Ibrahim Babangida, Katsina State is known as the Home of Hospitality. Presently, there are 34 Local Government Areas in the State, which sits on a total area size of 23,561 kilometers square.
Katsina State is the largest producer of cotton and the second largest producer of Sorghum in Nigeria. Agriculture is an important source of the State's revenue and some of the major crops they produce are wheat, millet, guinea corn, groundnut, maize, beans, and rice. Other crops produced in the state are cassava, sugarcane, cocoa yam, and soya beans.  Livestock rearing is another occupation in the Katsina State and contributes to the availability of meat and milk.
Mining and quarrying activities also exist in Katsina and the most notable mineral resources found there are lead and iron oxide. Other important minerals in the state are Silica minerals, nickel, Asbestos, Kaolin, Silica Sands, Fire Clay, and Barite.
The state has Hausa and Fulfulde as its major ethnic groups. Some famous people from Katsina are former Nigeria president Muhammadu Buhari, musician Mamman Shata, billionaire businessman Dahiru Mangal, and Mohammed Bello, the former Chief Justice of the Supreme Court.
Kebbi

State 
Capital: Birnin Kebbi
Tribes: Kambari, Kamuku, Lela, Lelna (Dakarkari), Puku, and Shanga, Zabarmawa, and Zarma
Languages:

Achipa, Boko-Bala, Busa, Dendi, Dukawa, Fulani, Gungawa, Kamuku,

Hausa, and Fulani
Economic Activities: Farming and livestock rearing
Kebbi State is an Hausa-dominant state in the North West region of Nigeria. Nicknamed the Land of Equity, the state was formed on 27 August 1991 out of the Sokoto Caliphate and has 21 Local Government Areas. Despite being the third largest state in the Northwest by landmass, with an area size of 36,985, Kebbi is the least populous state in the region.
In Kebbi State, a large portion of the population of the people are subsistent farmers. The crops that are grown in the state are mostly groundnut, cotton, and rice as cash crops. Other crops include sorghum, millet, cowpeas, and onions. Rearing of animals like cattle, goats, and sheep is also a popular economic activity in Kebbi State.
Apart from agriculture, mining is another thing that the people pay close attention to. This results in mineral resources that contribute to the wealth the state has generated over time. These resources include gold, aluminum, clay, copper, quartz, manganese, and magnesite.
Kebbi is a linguistically diversified state. Its people belong to different ethnic groups such as Achipa (Achipawa), Boko-Bala, Bussawa (Busa), Dendi, Dukawa, Fulani, Gungawa, Kamuku, Kambari, Kamuku, Lela, Lelna (Dakarkari), Puku, and Shanga, Zabarmawa, and Zarma.
Some famous people from Kebbi State are Nigerian SANs Abubakar Malami and Kabiru Turaki, and chartered accountant Buhari Bala.
Jigawa State
Capital: Dutse 
Tribes: Hausa, Fulani, Kanuri, Mangawa, Badawa and Ngizimawa, Angas (Ngas), Auyoka, Pulbe
Languages: Hausa and Fulani 
Economic Activities: Agriculture (farming and animal rearing)
Jigawa State is one of the 7 North West states in Nigeria. It was created in old Kano State on 27 August 1991 by General Ibrahim Babangida. It is regarded as one of the most peaceful states compared to many others that have experienced insurgency in northern Nigeria.
Regardless, it ranks as the second smallest state in Northwest Nigeria by area and it is made up of 27 LGAs. These local governments host the ethnic groups found in the state and they are mainly Hausa, Fulfulde, Bade, Kanuri, Warji, and Duwai.
The major population of the state are farmers. They are involved in both crops and livestock farming and are known to be among the largest producers of dates and hibiscus.
Other cropsgrown in the State are sesame, sweet potatoes, rice, gum Arabic, and watermelon, which are market-impressive crops. Nevertheless, Groundnuts, sorghum, cotton, cowpeas, and millet are grown in most parts of the state.
Jigawa is the state of famous people such as former governor Sule Lamido, senator Muhammad Shitu, Bashir Dalhatu, billionaire Dahiru Musdapher, and senator Ibrahim Kazaure.
Sokoto State 
Capital: Sokoto
Tribes: Hausa, Fulani, Zarma,

Shia, Tuareg and Dakarkari

Languages: Hausa, Fula, Tuareg
Economic Activities: Trade, leatherworks, agriculture, livestock rearing and mining
Sokoto State got its name from Arabic origin (suk), meaning market. Staying true to its name, Sokoto is mostly known as a trade city center for crafts. Some of the things traded in the state are goat and sheep skins, camel and cattle hides, as well as leather crafts.
Meanwhile, the state is not Alien to agriculture. Important agricultural produce in Sokoto for major export are Kola nuts, cotton, tobacco, and wheat. Besides them, other crops cultivated are sorghum, millet, guinea corn, maize, rice, potatoes, cassava, rice, and groundnuts.
To add to the economic diversification, another main activity found in the state is mining. It has mineral resources such as gypsum, Kaolin, limestone, laterite, Phosphate, sand, salt, and marble.
Hausa and Fula remain the major ethnic groups in the state. However there are other ethnic groups such as Ut-Ma'in, Kamuku, Zarma, and Tuareg.
Zamfara State
Capital: Gusau
Tribes: Hausa and Fulani, Gwari, Kamuku, Kambari, Dukawa, Bussawa and Zabarma
Languages: Hausa, Kamuku, Kambari
Economic Activities: Farming, leatherworks and Mining
Zamfara State is the last state created out of the seven northwest states on 1 October 1996. The state was carved out of Sokoto State and has 37,931 square kilometres of landmass.
From its motto, it is obvious that Zamfara State is an indigenous farming community. Most of the crops produced by the state are cereals and legumes such as Sorghum, Cowpea, Soybeans, millet,  maize, rice, groundnut, cotton, tobacco, and beans.
Mining is one of the mediums through which the people of Zamfara State earn an income. Mineral resources found in the state are Gold, Iron ore, granite, clay, limestone, and quartz.
The identity of the Zamfara people is intricately linked to their ethnic groups and cultures. Majorly, Hausa is the most widely spoken language in the state, but there are other settled and indigenous ethnic groups. Some of these groups are Gwari, Kamuku, Kambari, Dukawa, Bussawa and Zabarma.