Ibrahim Babangida is a former Nigerian military head of state with a net worth estimated at $5 billion. The 81 years old retired Army General from Minna in Niger state ruled Nigeria from August 1985 to August 1993. Following his military career, he delved into business and also dabbled in politics, amassing tons of wealth along the way. All the wealth he has acquired has contributed to him being one of the richest people in Nigeria.
Ibrahim Babangida's Net Worth Grew as a Direct Result of His Military Career
Even though he is less talked about, Ibrahim Babangida is one of the wealthiest people in Nigeria and Africa at large. The foundation for his net worth was first built through his military career before he diversified into various business endeavors.
Babangida was very popular as a no-nonsense man during his military career. On 26th September 1963, he graduated as a second lieutenant alongside Mohammed Magoro and they were among the first Nigerians to graduate from NMTC, Kaduna. He furthered his military training by registering for a course in the UK. He became commander of the 44 Infantry Battalion in 1964 and was transferred to the 1st Division under the command of General Mohammed Shuwa.
In 1968, IBB became the commander of the 44 Infantry Battalion which was part of the fight within the Biafran territory. After the war in 1970, he received a double promotion as an instructor and was posted to the Nigerian Defence Academy. In 1973, Babangida was appointed the commander of the 4 Reconnaissance Regiment and in 1975, he was made the commander of the Nigerian Army Armoured Corps. Babangida became the Director of Army Staff Duties and Plans in 1981.
From 1 August 1975 to October 1979, he served as one of the youngest members of the Supreme Military Council. He became the Chief of Army Staff in 1984. IBB took over the government of Nigeria when he was still serving as the chief of army staff under the administration of Major General Muhammadu Buhari.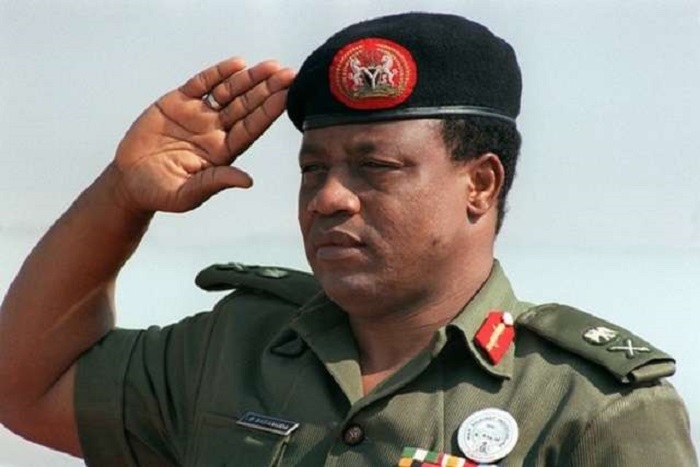 Below are all the ranks IBB attained in the military and what he is believed to have earned during that time.
| | | |
| --- | --- | --- |
| S/N | Ranks/Years | Salaries |
| 1 | General (1987) | N1,500,000 |
| 2 | Major General (1983) | N950,000 |
| 3 | Brigadier General (1979) | N750,000 |
| 4 | Colonel (1973) | N550,000 |
| 5 | Lieutenant Colonel (1970) | N350,000 |
| 6 | Major (1970) | N300,000 |
| 7 | Captain (1968) | N220,000 |
| 8 | Lieutenant (1966) | N180,000 |
| 9 | Second Lieutenant (1963) | N120,000 |
He Became the Nigeria Head of State in 1985
Ibrahim Babangida seized power in August 1985 to become Head of State. Even though he instituted many economic and political reforms, it is known that there was widespread corruption and economic alteration during his tenure. IBB finally stepped down as the Nigerian Head of State on 26th August 1993, handing over to an interim civilian panel headed by Ernest Shonekan which returned the country to civilian government.
The exact figures of Ibrahim Babangida's salary and earnings as the Head of State is not recorded but we know that those are obviously high-ranking positions that definitely come with mouthwatering benefits.
Benefits and Pension as a Former Head of State
Benefits and incentives entitled to former Nigerian presidents include a well-furnished office and a five-bedroom apartment in any location of their choice, a diplomatic passport for life, vehicles that are replaceable every four years, free medical treatment which may be abroad or wherever necessary for themselves and their immediate family members, a thirty-day all-expense-paid annual vacation within and outside the country, and others. All these and more contribute to Ibrahim Babangida's net worth.
Nigeria pays its former heads of state and presidents a taxable pension which takes effect immediately after they depart from office. As an upkeep allowance, there is a mandate of N350,000 monthly payments to former presidents which is subject to review whenever there is an increase in the salary of the sitting president.
Ibrahim Babangida's Businesses and Investments
Babangida is renowned for his business acumen and this is where his major source of income comes from. He allegedly possesses a secret multi-billion-dollar fortune through his ownership of stakes in a number of top Nigerian companies.
Fruitex International London Limited
Fruitex International London Limited (FILL) began operation in 2001 with 400,000 pounds sterling share capital. Fruitex Oil Exploration and Production Limited, FOEPL Nigeria, a subsidiary of FILL, began business in February 2004. 65 percent of it is owned by Ibrahim Babangida.
Dr. A.B.C. Orjiakor is known to be the chairman of the company and Chief Boniface Madubunji is a part-owner. The Nigerian address of Fruitex Oil Exploration and Production Limited is at plot 175A Moshood Olugbani Street, Victoria Island, Lagos.
FOEPL is involved in various businesses such as oil services, oil rigs supply, and medicare, including Ordreco Shipping Services, First Aries Petroleum, Zebbrah Energy Ltd, Berwick Nigeria Ltd, Odfjell Offshore International Ltd, and Helko Marine Services Ltd. IBB owns a substantial interest in the company estimated to be worth over $8.2 billion and four entities. He is understood to be earning extensively from the oil block which produces between 1,900 barrels to 5,000 BPD per day.
Globacom
Globacom is the second biggest telecommunications company in Nigeria. People believe that Ibrahim Babangida owns a 36% share of the company but he vehemently denies this. Babangida denied owning the share following the arrest of Mike Adenuga in 2006 over an investigation the company was undergoing then.
Other companies IBB owns and has stakes in include Triple Heritage Group, Amach Security Services Limited, Shebah Exploration and Production Limited, among others.
A Look at How Ibrahim Babangida Spends His Money
Being a wealthy man, IBB spends his money in different ways. With a whopping net worth of $5 billion, he is one of the richest politicians in Nigeria and owns one of the most expensive and tastefully furnished houses. He also has an interest in giving back to society. Here are some of the major ways IBB spends his wealth.
He Has a Mouth-Watering Car Collection
Being wealthy makes it easy for one to enjoy a luxury that includes an exotic car collection and private jets. Below are some of Babangida's cars and the private jet he flies in.
A Learjet 45 that is worth over N594 million
BMW 760LI (N35 million)
A 2015 Mercedes-Benz S Class that cost N33 million
Toyota Land Cruiser worth N30 million
Rolls Royce Phantom III
He Donates Part of His Wealth to Various Charities
Apart from his interest in politics and business, Ibrahim Babangida is considered a man who has a heart of charity and likes to give back to society. He achieves this through the Maryam Ibrahim Babangida Foundation (MIBF) named after his late wife. MIBF is a nonprofit organization that is aimed at helping and providing funds and necessary facilities to individuals who are less privileged but determined to work and make a difference.
Asides from the foundation, he has volunteered and donated to other several courses. In a bid to celebrate his 78th birthday in 2019, Babangida outlined many charitable activities that all came to execution. Some of the activities which mostly took part in the northern part of the country include renovation of classrooms in many schools, payment of medical bills to some indigent people, giving of grants and scholarships to some students to further their education at El-Amin International Schools. In addition, a widow who lost her husband to his heroic feat was given huge financial support.
Ibrahim Babangida Owns a Mansion in Niger State
Ibrahim Babangida has invested in real estate over the years. He buys properties and sells them off anytime he chooses. He reportedly owns over 20 buildings in different parts of the country and more than 42 buildings around the world. Ibrahim Babangida's net worth was achievable through his investments in real estate, bringing in a good sum to his already fat pocket.
Apart from his involvement in real estate, Babangida lives in one of the most expensive mansions in Nigeria. He owns a multi-million dollar palatial mansion in Niger state.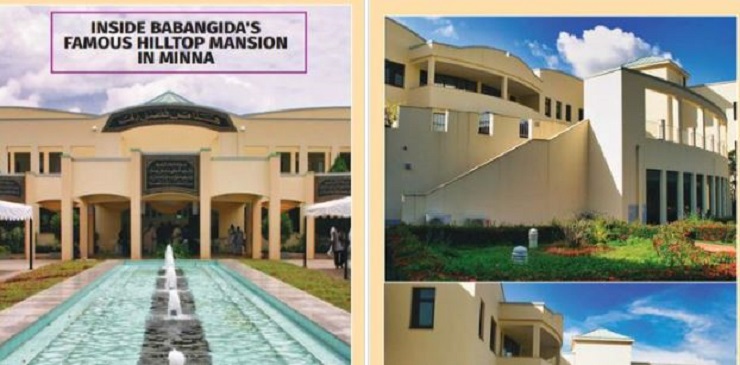 The mansion is situated on a small rocky hill, off David Mark road, Minna. The house, which was reportedly given to the ex-president by the Julius Berger construction company, is neatly furnished with features like a large media room, well-tendered lawns, pieces of plush furniture with gold color adornment, and other furnishes.
At the main entrance of the building is a big fountain alongside multiple sprouts that provide water. Exactly how much the house is worth is not public knowledge but according to reports, its construction cost several billions of naira. The property comprises 50 well-furnished master bedrooms that are big enough to serve as two different staff suites.
IBB Has Been Involved in Money Laundering and Corruption Scandals
The former Nigerian Head of State did not spare anything while he was in the corridors of power. He broke the national treasury, allegedly murdered his opponents, and jailed many journalists, among other things. In all, he was very confident that nothing will ever happen to him and so admitted that his favorite alias is "Evil Genius."
In 1986, Babangida was accused of killing a magazine editorial critic of his administration called Dele Giwa using a letter bomb. The killing has since remained a controversial incident to date. Babangida vehemently refused to face various panels that were set for human rights abuse, citing that the commission has no legal right to summon him. Also, Ibrahim Babangida was accused by the Nigerian Senate of looting some $6 billion during his eight-year presidency through a debt buy-back arrangement.
During the 2011 general election, Muhammadu Buhari accused IBB of playing crucial roles in the destruction of Nigeria's oil industry. He maintained that the corrupt practices in the oil sector during the eras of Babangida were what led to the enslaving of the masses. In responding to the allegations, Babangida simply said that those who live in a glass house should not throw stones. This simply means that Buhari does not also have a clean hand from corruption during his own reign as the head of state.
In November 2012, it was alleged that Ibrahim Babangida laundered some $12 billion that was earned from an oil windfall during the 1992 Gulf War. According to records, Nigeria made over $12.4 billion from oil export sales during the gulf war which brought international oil prices to unprecedented levels. Babangida reportedly stole the money from the Nigeria treasury and laundered it.
SERAP sued the federal attorney general and the CBN and asked the court to compel the agencies to provide mandated reports detailing how Mr. Babangida fraudulently depleted the windfall. The judge however failed to deliver his decision given a last-minute motion filed by the minister for justice asking that the court should disqualify the claimants given their lack of authority to demand the spending associated with the funds.
Hence, federal judge Gabriel Kolawole dismissed the lawsuit stating that the plaintiff does not possess the right to question the report and further praised them for being patriotic citizens. To date, IBB never provided any reasonable account of all the money which disappeared mysteriously. And since incredibly influential and wealthy Nigerians especially politicians are typically above the law, Ibrahim Babangida walks around as a free man today.