Ibrahim Babangida has four children with his wife Maryam Babangida. His children are Aisha Babangida, Mohammed Babangida, Aminu Babangida and Halima Babangida.
Ibrahim Babangida is not just one of the most important and popular names in the history of Nigeria but also a very controversial one at that. Although it has been more than two decades since he left the country's seat of power, he has continued to find his way into the headlines. Interestingly, only a few of these times has Ibrahim Babangida's children or family drawn the public's attention.
The background of Ibrahim Babangida as a political leader and a former military Head of State is well recognized. We could go back and forth about his influence as a political leader, but then, this article isn't entirely focused on the former Head of State instead on his offspring.
Full List of Ibrahim Babangida's Children
| Name | Date of Birth | Age  |
| --- | --- | --- |
| Muhammadu Babangida | February 2, 1973 | 50 years old |
| Aishatu Babangida | May 25, 1970 | 53 years old |
| Halimatu Babangida | 1989 | 34 years old |
| Aminu Babangida | July 7, 1979 | 44 years old |
Ibrahim Babangida Has only Been Married Once
It is almost uncommon to have men, mostly of Muslim background, stick to one wife, especially as the religion and culture permit them to marry as many wives as they could take care of. However, there are a few cases where some may choose to remain married to one wife. IBB (as he is fondly called) is interestingly one of such people. His decision to stick to one woman amazed many people, and they could have only gotten more amazed when after the death of Maryam Babangida, IBB vowed never to remarry. 
Ibrahim Babangida got married to his late wife Maryam (nee Okogwu) in 1969. Maryam, who was born in 1948 in Asaba of the present-day Delta State, was the daughter of Leonard Nwanonye Okogwu from Asaba, an Igbo man. Still, her mother, Hajiya Asabe Halima Mohammed, was Hausa from the present Niger State. Maryam's state of origin is one of the many reasons many expected the elder statesman to get another wife later.
Shortly after he lost his beloved wife to the cold hands of death, many saw no reason why he would not. But the shock came when the former head of State made a public vow that he would never get married again just because he wanted to honor his late wife. While bolstering his reasons for not wanting to settle for a new wife, Babangida noted his children are doing well enough to take care of all his needs.
Many must have thought IBB took the vow of never getting married again as a sign of grief when the memory of losing Maryam was still fresh, but 13 years down the line, the 82-year-old former leader is still sticking to his vow and has shown no signs of breaking it.
How Long Was IBB's Marriage to Maryam Babangida?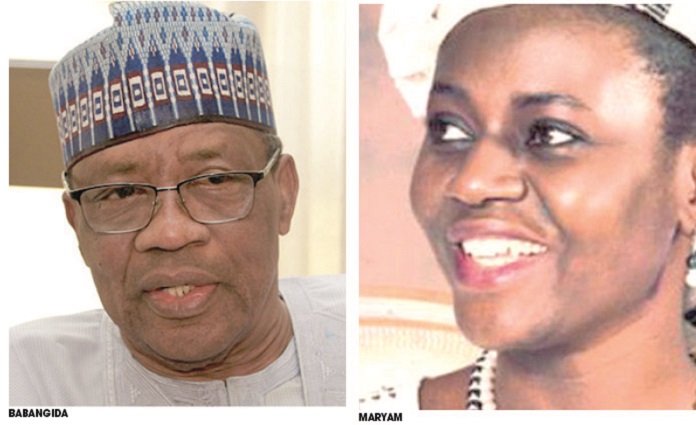 Maryam King accepted the proposal to marry Ibrahim Babangida in 1969, and the couple tied the knot in September of the said year. She was two months away from becoming 21 when she became Maryam Babangida, the wife of the commander of the 44 Infantry Battalion of the Nigerian Army during the civil war. The couple was married from September 6, 1969, to December 27, 2009, the day she died.
That was whopping 40 years! Maryam died three months after the couple had celebrated their 40th wedding anniversary, just over a month since she clocked 61. Her death was a result of ovarian cancer. While on her hospital bed in a hospital in Los Angeles, California, Ibrahim Babangida was by her side when she gave up the ghost.
Before the death of the woman who popularized the office of the First Lady of Nigeria, there were earlier rumors that she had been dead earlier than her death certificate stated. Rumors had it that Maryam Babangida died on November 15, 2009.
Who Are Ibrahim Babangida's Children?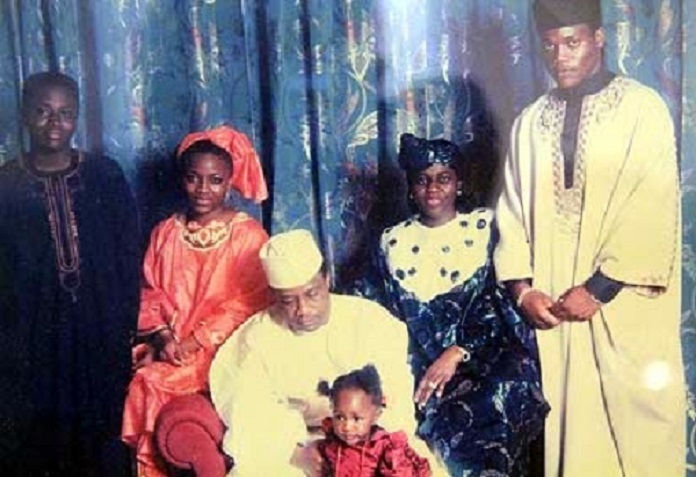 Maryam, before her death, was blessed with four children who are currently the only Ibrahim Babangida children. The couple had two sons- Mohammed and Aminu, and two daughters, Aisha and Halima.
Aisha Babangida
Full name: Ai

sha Babangida

Date of birth: May 25, 1970
Age: 53 years old
Place of birth: Minna, Niger State
Nationality: Nigerian
Religion: Islam
Occupation: Businesswoman, Humanitarian leader
Marital status: Single
Spouse(s): Kola Abiola (div.); Basheer Nalabo Garba (m.2003; div.2006); Alhaji Aliyu Shinkafi (m.2008, div 2013).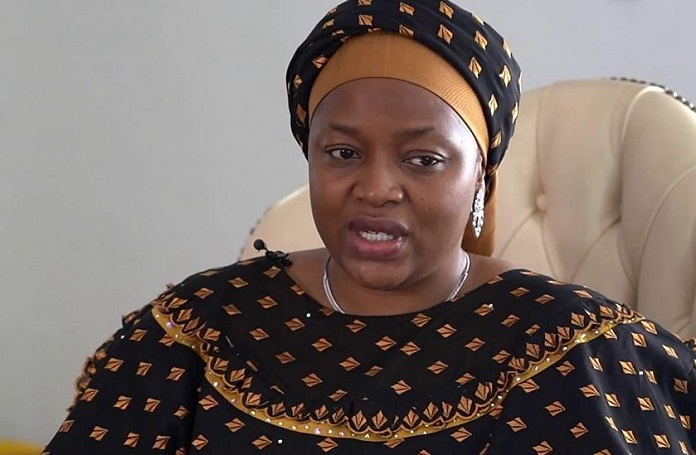 Aisha is the first child of Maryam and Ibrahim Babangida. She was born on May 25, 1970, and is currently 53 years old. Aisha is a businesswoman and the founder of the Women Network Alliance (WenA). She is also the chairperson of the Better Life Program for the African Rural Woman (BLP), a renowned project her mother, Maryam Babangida, started in 1987.
Aisha is a graduate of Accounting and Finance from the University of Pennsylvania. As a renowned humanitarian leader, this beautiful daughter of the former Nigerian leader founded and even worked with many non-profit organizations, especially the ones that advocates for women's right and empowerment. As a strong supporter of women's empowerment, she mainly involves herself in providing all the necessary resources that can help transform the lives of women.
Apart from her good deed with various non-profit organizations, Aisha has worked as director and Member of the Finance and General Purpose committee at North Link Insurance Company located in Abuja. She was also a board member of the governing council at the University of Abuja. Aisha's love life has not been blissful as her parents'. Though successful in all her business and humanitarian endeavors, her love life seems not to be in her favor.
Aisha Babangida has reportedly been into three failed marriages. Her first was with Kola Abiola, son of the late multibillionaire business tycoon and the presumptive winner of the June 12, 1993, presidential election elections, Chief MKO Abiola. Their marriage reportedly fell apart as politic ripped their families apart. Aisha's second marriage was to Basheer Nalabo Garba – a relative of former Head of State, Sani Abacha.
They got married in 2003 and dissolved their Union in 2006 following a series of accusations of intolerance and arrogance, majorly on the part of Aisha. Her next marriage was with the former governor of Zamfara State, Alhaji Aliyu Shinkafi. The couple got married in 2008, but their marriage lasted for only five years. Unfortunately, none of her past marriages produced a child. Currently, Aisha's marital status reads single.
Mohammed Babangida is Ibrahim Babangida's First Son
Full name:

Mohammed Babangida

Date of birth: February 2, 1973
Age: 50 years old
Place of birth: Mina, Niger State
Nationality: Nigerian
Religion: Islam
Occupation: Businessman, Philanthropist
Marital status: Married
Spouse(s): Rahma Indimi, Aisha Umma Wali
Number of Children: 6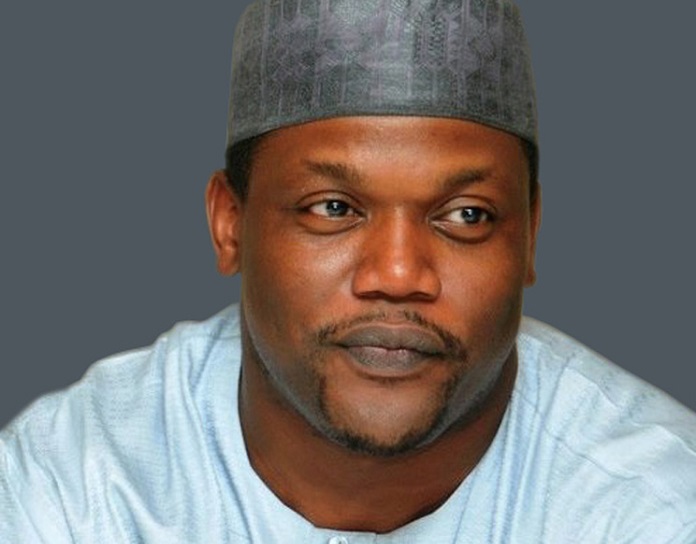 Mohammed Babangida is the first son and second child of the former Head of State Ibrahim Babangida. Mohammed Babangida recently celebrated his 49th birthday. He was born on February 2, 1973, in Minna, Niger State. Many would have thought that as the first son of an influential political figure in the country, Mohammed might follow in his father's footsteps to become a politician. Still, Mohammed Babangida has since chosen a different path for himself – business. 
Mohammed Babangida is quite educated. He is an alumnus of the following schools: Harvard Business School, EU Business school, University of Liverpool, Montreux, University of Pennsylvania, and Walden University. Having gained all the required academic knowledge, Mohammed joined the business world and has gained over 20 years of work experience working in various private and public industries that include Banking, real estate, education, security consultancy, and oil and gas.
Mohammed may not have toed his father's path in politics, but he sure processes some of the rare leadership qualities his father was known for. Now a seasoned entrepreneur with a strong history of leading successful strategic initiatives and leading dynamic
teams, the 50-year-old young man is now a well-known employer of labor with over 5,000 staff spread across Nigeria.
Mohammed Babangida Has Been Married Three Times
Unlike his dad, who found his soulmate and lived happily ever after in a single marriage, Mohammed had to try his luck twice before eventually hitting the jackpot. His first marriage was to Rahama Indimi, the daughter of Borno State billionaire Mohammed Indimi. He and his first wife exchanged marital vows in 2004. Four years after his first marriage, Mohammed Babangida took in his second wife, Aisha Umma Wali.
Aisha had been a long-time girlfriend and first love of Mohammed Babangida. The couple first met in 1995, long before he met his first wife. Aisha is the daughter of Ambassador Aminu Wali. Rahama never agreed to Mohammed's marriage to Aisha, making her leave her matrimonial home when Mohammed married Aisha. It took the intervention of family members from both parties to bring her back to her marital home two years after leaving.
After several years of controversies surrounding their marriage, Rahama Indimi and Mohammed Babangida decided to call time on their marriage. In 2016, their divorce was finalized, and Mohammed Babangida won custody of their four kids, which led Rahama to accuse Mohammed of using money to edge the custody case over her. Mohammed has two more kids with his lovely wife, Aisha, and they are living a happily married life.
Aminu Babangida
Full name: Aminu

 Babangida

Date of birth: July 7, 1979
Age: 44 years old
Place of birth: Minna, Niger State
Nationality: Nigerian
Religion: Islam
Occupation: Businessman
Marital status: Single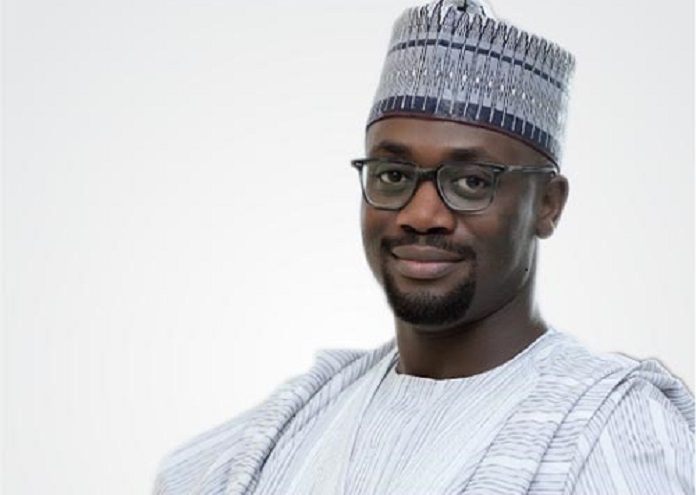 Aminu is IBB's second son and third child of IBB  and his late wife, Maryam. Aminu is a billionaire businessman, chairman of Unity Bank Plc, and CEO of Phoenix Energy. He earned his first degree at Regents Business School, London, where he obtained a BA in International Business. He also attended Westminster Business School London, where he obtained a master's degree certificate in International Business Management.
This young entrepreneur attended various local and international courses to further boost his knowledge. Aminu is one of Ibrahim Babangida's children who have achieved some level of success in their careers. Like his older siblings, Aminu has no direct business with politics in Nigeria. Still, he is one of the young entrepreneurs in the country who are moving the nation's economy to another level.
His appointment as the chairman of Unity Bank in 2011 makes him Nigeria's youngest bank Chairman ever. Before he was appointed Unity Bank's chairman, Aminu worked on the trading floor of Trafigura BV, London, UK. He also served as a Team Member of the El-Amin International School, Minna. As a  successful entrepreneur, Aminu co-founded Phoenix Energy.
His extensive knowledge in the oil and gas industry has helped him earn several positions in some of the country's key organizations. He is a member of the Institute of Directors (IOD) and the Bank Directors Association of Nigeria (BDAN). Aminu is in his 40s and unmarried. The fine-looking young man has refused to yield to pressure from his family and the public to get married.
He has severely stressed his unwillingness to marry, having witnessed first-hand from his elder siblings how toxic marriages can be. The young billionaire hasn't been linked with any lady and has no child from any relationship. Apparently, he enjoys his bachelorhood and focuses on taking his businesses to the next level.
Halima Babangida
Full name: Halimatu Sa'adiya Babangida
Date of birth: 1989
Age: 34 years old
Place of birth: Lagos State
Nationality: Nigerian
Religion: Islam
Occupation: Businesswoman
Marital status: Married
Spouse:

Alhaji Auwal Lawal Abdullahi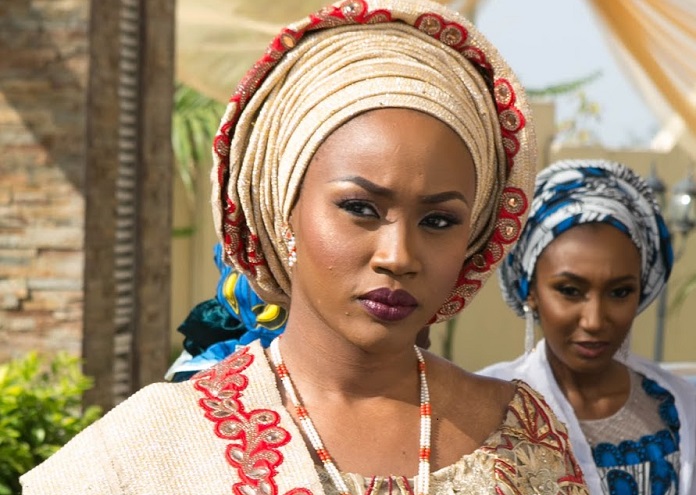 Born in 1989, Halima Babangida is the second daughter and last child of Ibrahim Babangida's children. She was born at First Consultant Hospital in Obalende (Lagos) when her father was holding the reins of power in Nigeria. Of course, as the baby of the famous Head of State, her birth was celebrated with pomp and pageantry. It was highly publicized by the Nigerian Television Authority (NTA) and several leading Newspapers of that time.
Then also known as 'Better Life Baby' following her mother's pet project known as 'Better Life For Rural Women,' Halima was Nigeria's Most Famous Baby of that period. However, despite her immense popularity at the time, Halima grew to become more averse to publicity. Unlike her other siblings, who have gained some level of public attention, Halimtu has continued to ward off public scrutiny. Hence, vital information regarding her education and career is not known.
She Married Sarkin Sudan Gombe in 2017
Halima isn't taking the footsteps of her elder brother Aminu, who has chosen not to get married yet. Instead, she is letting love lead and had already settled in as the third wife of Sarkin Sudan Gombe, Alhaji Auwal Lawal Abdullahi. Their marriage, which took place in Minna (Niger State) on Friday, May 12, 2017, was witnessed by many influential Nigerians, including former President Goodluck Jonathan and his wife, retired General Abdulsalami Abubakar, and Bukola Saraki.
While it is not clear how many children Halima currently has, sometime in September 2018, she was rumored to be expecting her first child with her husband. Perhaps she prefers to keep her family life away from the media's scrutiny.
How Many Grandchildren Does Ibrahim Babangida Have?
The known grandchildren of the former military Head of State are the six children born of Mohammed Babangida. Ibrahim Babangida's first four grandchildren are the offspring of Mohammed and his first wife, Rahama Indimi. His other two grandchildren were born from the Union between Mohammed and his second wife, Aisha. Unfortunately, their names are unknown to the public.
Is Any of Ibrahim Babangida's Children Politician?
If IBB wanted his children to follow in his footsteps and join politics, he would be disappointed. But then, if he never wanted them to join what many see as a dirty game, that would make him glad because none of his four children has ventured into politics. All four of IBB's children are into business. They run foundations, own corporations, and manage big companies.
However, his first son Mohammed recently commented on people's misconception of his father's political decision, especially regarding the June 12, 1993, presidential election that would have brought the Yoruba leader MKO Abiola to the seat of power. During an interview with a news media, Mohammed revealed that he and his younger brother, Aminu, confronted their father on his decision to annul the June 12, 1993, presidential election.
However, his father's response proved that "his hands were tied" and was not left with any other option. This, according to him, is probably the part of the controversial June 12, 1993, story most Nigerians don't know.
FAQs
Who Is Aisha Babangida?
Aisha Babangida is the first child of the Former Nigerian Military President Ibrahim Badamasi Babangida.
Who is Mohammed Babangida?
Mohammed Babangida is the first son and second child of the former Head of State Ibrahim Babangida.
Who Is Halima Babangida?
Halima Babangida is the second daughter and last child of Ibrahim Babangida.
Who is Aminu Babangida?
Aminu Babangida is the second son and third child of Ibrahim Babangida and his late wife Maryam
Which Tribe Is Ibrahim Badamosi Babangida?
Ibrahim Badamosi Babangida is from the Gwari ethnic group in Benue State