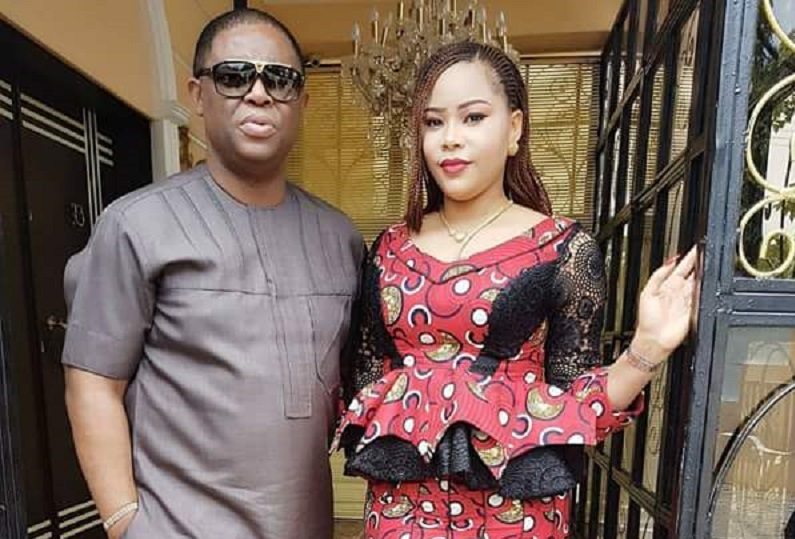 A former Minister of Aviation, Femi Fani-Kayode, has reacted to some recent allegations against his family by an online news medium, Sahara Reporters.
As part of his 2018 prophecies released on the 1st of January 2018, Apostle Johnson Suleman of Omega Fire Ministries had warned that there will be an assassination attempt on the life of Fani-Kayode's wife, Precious Chikwendu aka Snowhite.
But on Thursday, a report by Sahara Reporters on January 4th alleged that Apostle Suleman's prophecy was instigated by Fani-Kayode in order to cover up his acts of domestic violence on Precious.
According to the online news medium, FFK has been physically abusing Precious and telling everyone who cares to listen that he is not the father of the triplets that Precious is currently expecting.
Another allegation also leveled against Fani-Kayode was that he asked Precious to abort the pregnancy that resulted in their son, Aragon, and when she disobeyed him, she allegedly got a savage beating.
Sahara Reporters further alleged that the beating grew worse with the allegation of infidelity and Precious was forced to leave their home and move to her boutique at Abacha Estate, Wuse Zone 4, Abuja, where she slept for a while. Then they alleged that FFK withdrew the Mercedes Benz G-Wagon he bought for Precious.
But FFK has reacted to the allegations describing them as all lies. In a statement signed by Jude Ndukwe, his Special Assistant on Media, the former minister threatened to sue Sahara Reporters for defamation of character. Read the statement below:
"We read with disgust the fake story that was published by Saharareporters this morning concerning Chief Femi Fani-Kayode and his wife Precious Chikwendu.
"We wish to put it on record that there is absolutely no an iota of truth in any part of that story and it is nothing but fake news.
"As a matter of fact, it is a total fabrication put together by a desperate and vicious media house that seeks to destroy the lives of every member of the Fani-Kayode family.
"SaharaReporters has a history of creating fanciful and destructive stories about Chief Fani-Kayode's private life and this is nothing new. They have been doing it for the last 12 years and their hatred for Chief Fani-Kayode knows no end.
"To write absurd and irresponsible stories in an attempt to portray Chief Fani-Kayode as an irresponsible and vicious wife-beater, to portray his wife as someone who has questionable morals and to go as far as to suggest that the paternity of their children was ever questioned is utterly shameless.
"We would like to remind the publishers and editors of Saharareporters that they have wives, children and husbands too and it is simply ungodly to try to destroy someone else's family and reputation with such lies.
"The Fani-Kayode's have instructed their lawyers to take up the matter and we urge the Nigerian public to ignore their baseless and desperate fabrications and treat them with the contempt that they deserve."
Fani-Kayode has also reacted to the 'fake news' on Twitter. In a series of tweets, he wrote:
"It is obvious that @SaharaReporters have nothing better to do than to fabricate malicious stories. Their shameful story about my marriage to @Snowwhitey1 and my children is fake new. People are being killed and our country destroyed and that is the garbage they write? GROW UP!
"Why are @SaharaReporters so desperate to discredit and raise question marks about Apostle Suleman's prophecy that there is a plan to kidnap and assassinate my wife @Snowhitey1 this year? Are they part of the conspiracy? Are they and Buhari planning it together? They will fail!"