Femi Fani-Kayode has been married and divorced four times. His former wives are Saratu Atta, Yemisi Olasunbo Adeniji, Regina Amonoo, and Precious Chikwendu. He has also been romantically linked to Bianca Ojukwu and Kannywood star Halima Yusuf, and he is currently said to be in a relationship with Ezenwa Chika Nerita, former Queen of Aso International.
Femi Fani-Kayode, fondly known as FFK, is a Nigerian lawyer, politician, poet, and essayist. He is one of the politicians in Nigeria who has served in many prominent positions, including Special Assistant to the former head of Nigerian Security Organisation, Alhaji Umaru Shinkafi (1991), Special Assistant on Public Affairs to the President of the Federal Republic of Nigeria, Olusegun Obasanjo (2003- 2006), Honourable Minister of Culture and Tourism (June- Nov 2006), and the Minister of Aviation (Nov. 2006 – May 2007)
Apart from the prominence he has gathered in the country as one of the top politicians, Femi Fani-Kayode has also become famous for his unending marital controversies. The 79-year-old politician has married and divorced four times. It is worthy to note that all of his marriage failures indicated domestic violence even though he denied all the allegations. However, it seems the politician has fallen in love yet again despite the crash of his previous marriages.
Femi Fani-Kayode Has Married and Divorced Four Times
Over time, it has been acknowledged that marriage has its challenges. While some people are lucky to keep their marriage with their first love, others are unlucky and would resort to going their separate ways. The former aviation minister Femi Fani-Kayode is in the category of the unlucky ones as he has been spending his lifetime marrying, divorcing, and marrying again. Meet all the women he has been married to below.
His First Marriage with Saratu Atta Lasted From 1987 to 1990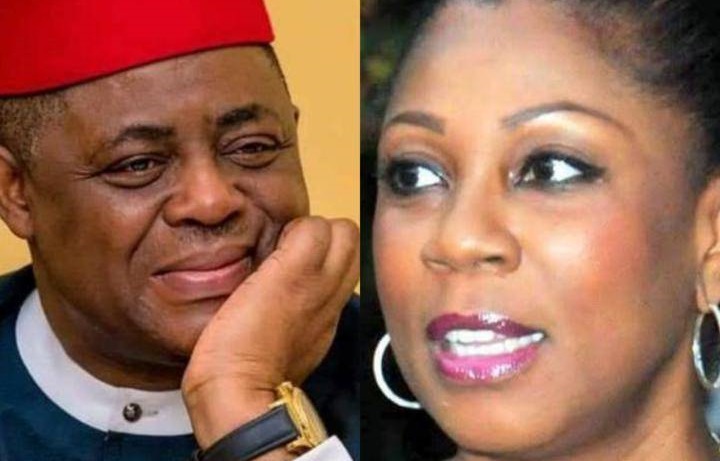 Full name: Saratu Atta
Date of Birth: 1956
Age: N/A
Place of Birth: Nigeria
Nationality: Ghanaian, Nigerian
Marital Status: Divorced
Marriage duration: 1987 – 1990
Children: 1 daughter (Oluwafolake Fani-Kayode)
Education: University of Warwick
Profession: Lawyer
Occupation: Personal assistant to the president of Ghana
Years active: 2009 – Present
Political party: NPP
Femi Fani-Kayode's first marriage was to a woman known as Saratu Atta. Saratu and Kayode got married in 1987, and the marriage came to an end just three years after, in 1990. There is no information about how the two met and what kind of marriage they had. Together, they have one daughter named Oluwafolake. Even though the details of what led to the crash of their marriage have not been made public, it is known that the two have since then totally cut communication and had never been seen anywhere together. Regardless of that, Kayode, in 2020, following news of his separation from Precious, posted Saratu's photo on Instagram and gushing over her as the mother of his first child.
Saratu Atta was born by a Ghanaian mother and a father who hails from Adavi local government area of Kogi state in Nigeria. Her father, Adamu Atta, was the first civilian governor of the defunct Kwara state. Saratu holds a Bachelor's degree in Politics and International Studies from the prestigious Warwick University in the United Kingdom. Following the end of her marriage with FFK, Saratu moved to Ghana. There, she worked as an office manager and executive assistant to the sitting governor, Nana Akufo Addo, from 2009 to 2016. She hit the peak of her career in 2016 when she was appointed the personal assistant to the Ghanaian president following his win in the year's Ghanaian presidential election.
Yemisi Olasunbo Adeniji is His Second Wife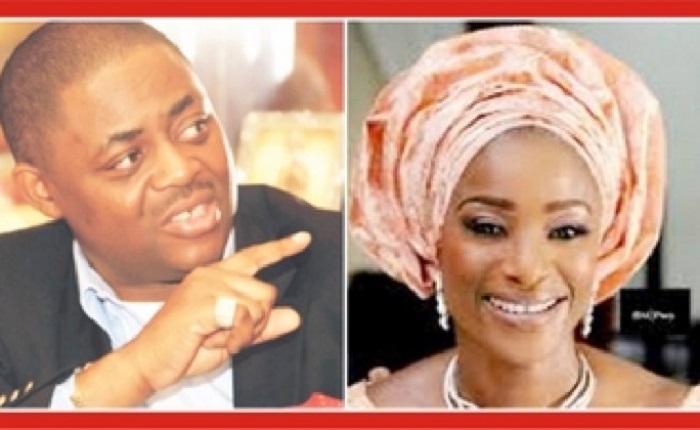 Full name: Yemisi Olasunbo Adeniji
Date of Birth: 1965
Age: N/A
Nationality: Nigerian
Marital Status: Divorced
Marriage duration: 1991 – 1995
Children: 3 daughters (Oluwatemitope, Oluwatobiloba, and Oluwatuminu)
Education: Buckingham University UK
Profession: Lawyer
Occupation: Businesswoman
Following his divorce from Saratu, Femi Fani-Kayode promptly married another wife (Yemisi Adeniji) the following year, 1991. Yemisi was born in 1965 into a reputable family wherein her father, Justice Bayo Adeniyi, is a retired High Court judge in Lagos.  She is a graduate of the prestigious University of Buckingham, United Kingdom, and College of Law, London. It was gathered that the two got married when she was 24, immediately after she was called to Bar. The marriage produced three daughters and lasted only for four years, 1991-1995. Yemisi walked out of the marriage after FFK allegedly became rebellious without a cause. He became a woman beater and turned her into a punching bag.
Yemisi's family could no longer take this and prevailed on their daughter to discontinue the relationship against FFK's father's attempt to ease the situation. As of then, Yemisi had two daughters Temitope and Tobiloba, and only found out she was pregnant with her third after she left, and a few months after, she gave birth to Oluwatuminu. Yemisi got married in 2020 to her current husband, Dahiru Wada, and is now known as Yemisi Wada. In an interview she granted, Yemisi said she has no fond memories of her marriage to FFK. In her words, she said: "I have no fond memories of then except having my daughters, as I am sure he would say the same if asked…" 
Meanwhile, since their divorce, Yemisi and Kayode do not have any relationship of any sort. To a great extent, Yemisi Wada barred FFK from attending their daughter's (Temitope Remilekun) wedding, which happened in July 2015. According to her. she does not want her day of joy to be ruined by the presence of Femi Fani-Kayode at the wedding ceremony. Although some people dragged her for not allowing her daughter's father to grace the occasion, those familiar with their once turbulent marriage maintained that her decision was justified.
Femi Fani-Kayode's Third Marriage was with Regina Amonoo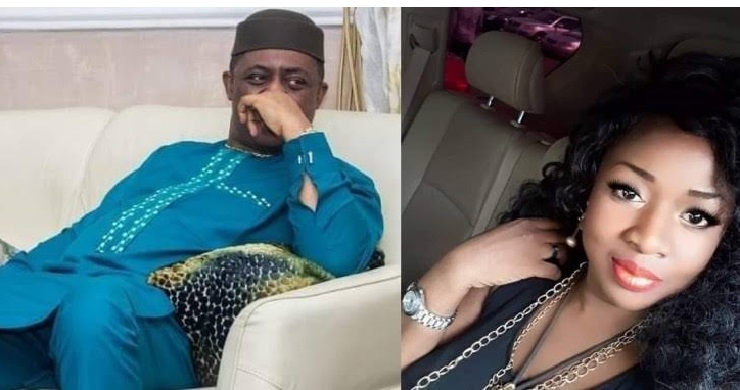 Full name: Regina-Hanson Amonoo
Date of Birth: N/A
Age: N/A
Place of Birth: Ghana
Nationality: Ghanaian
Marital Status: Separated
Marriage duration: 1997 – ?
Children: 1 daughter (Oluwaremilekun)
Occupation: Interior designer, pastor, businesswoman
Yet again, Femi Fani-Kayode ventured into marriage for the third time with another woman identified as Regina Amonoo. Femi met Regina in a prayer group in Ghana. According to him, there was a prophecy about his political career, which made him travel to Ghana for prayers. Without the specific dates being known, FFK and Regina had their engagement ceremony in Ghana and registry marriage in Nigeria during the regime of General Sani Abacha.
Regina Amonoo is a Ghanaian woman and a pastor in a pentecostal evangelical ministry before she met with Kayode. Information about her birth family is not in the public space. The duo tied the knot in 1997, and the union had since produced a daughter named Remilekun. However, it is known that they stayed together for a while before Regina relocated to her home country, Ghana.
Nonetheless, amidst rumors that she had divorced Femi Kayode, Regina granted an interview with PremiumTimes to disregard such rumors, claiming that both are still husband and wife even though the former minister went head to marry a fourth wife. Her words: "Reports in the media that we are divorced are fake and suggestions that I was treated in a bad way by him or subjected to any form of abuse at any time in the 23 years that we have been married are malicious and false."
She further divulged that she was very much aware of her husband's relationship with Precious even before he married her, stating that FFK informed her, and she went ahead to give them her blessings. When asked why she relocated to Ghana since she claims to be still married, she said that her daughter does not like any of the schools in Nigeria but Ghana. Regina maintained that there is no such thing as FFK being a woman beater as she had never experienced it in the marriage that had spanned over two decades.
In 2014, FFK Got Married for the Fourth Time to Precious Chikwendu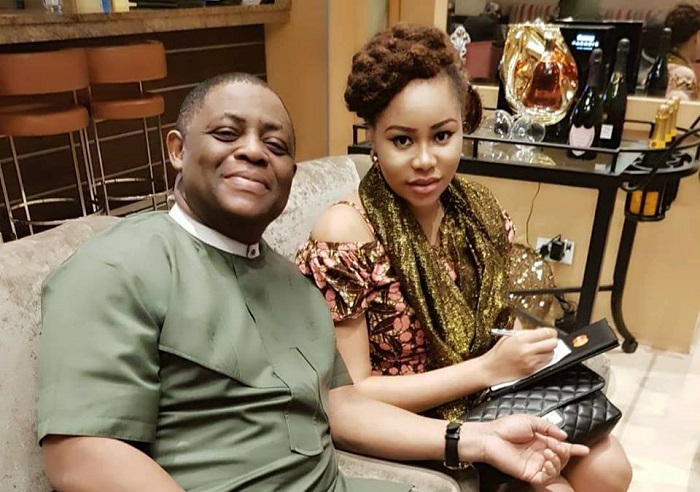 Full name: Precious Chikwendu
Date of Birth: 25th May 1989
Age: 34 years old
Place of Birth: Makurdi, Nigeria
State of origin: Anambra State
Nationality: Nigerian
Marital Status: Divorced
Marriage duration: 2014- 2020
Children: 4 sons (Joshua)
Education: University of Calabar
Occupation: Model, beauty queen, actress
Years active: 2009- present
The former Nigerian Minister of Culture and Tourism walked down the aisle for the fourth time with Precious in 2014. Precious Chikwendu, who hails from Etti-Nanka in Anambra State, is a beauty pageant titleholder (Miss United Nation 2014), a model, and a Nollywood actress. She is the second child in a family of seven children. After her primary and secondary education in Makurdi, Precious moved to the University of Calabar, Cross River State, where she graduated with a Bachelor of Science (BSc) degree in Environmental Science.
Femi Fani-Kayode met with Precious in 2014 when EFCC was after him and had his bank accounts frozen. According to the beauty queen, her relationship was more of her having a deep concern and care for him while he was under EFCC prosecution. It, however, turned into a romantic relationship, and the couple did not waste time getting married that same year. The marriage lasted for six years, and they share four sons, including a set of triplets.
Allegations Surrounding Their Marriage Crash
Similarly, history repeated itself, and the marriage hit the rock in 2020 after six years of being together. While some news media reported that FFK had been physically abusing Precious, others have it that Precious has been facing a mental health issue ever since they got married, and it got to the height where Kayode could no longer manage. Another allegation also leveled against Fani-Kayode was that he asked Precious to abort the pregnancy that resulted in their son, Aragon, and that he is not the father of the triplets.
When she disobeyed him, she allegedly got a savage beating. Sahara Reporters further alleged that the beating grew worse with the allegation of infidelity. However, in March 2021, Precious Chikwendu broke the silence over the allegations and made a press release addressing her divorce from Femi Fani-Kayode. According to the beauty queen, she never had an extramarital affair. Instead, she left the marriage due to domestic violence and Kayode's continuous bringing in of strange women into their marital home.
In conclusion, reports simply have it that Precious is facing the same brutal conditions endured by former wives (Saratu Attah, Yemisi Odesanya, Regina) before they divorced him. But FFK only reacted to the allegations describing them as all lies. He said: We wish to put it on record that there is absolutely no iota of truth in any part of the stories flying on media, and it is nothing but fake.
Femi Fani-Kayode Has Nine Children From His Four Marriages
The politician, who has divorced four wives, has about nine children from his four marriages. His first daughter, Oluwafolakemi, born in 1987, came from his first wife, Saratu. Folake holds a Bachelor of Laws degree, LLB from Durham University in the UK and is currently an established lawyer in the United Kingdom.
Kayode has 3 daughters (Oluwatemitope, Oluwatobiloba, and Oluwatuminu) from his second marriage with Yemisi. One of them, Oluwatemitope, got married to her husband, Jaiye Randle, in July 2015. Then, Kayode's third marriage to Regina produced one daughter whose name is Oluwaremilekun.
Above all, Femi Fani-Kayode could only have male children with his fourth wife, Precious Chikwendu. Precious delivered their first son, Joshua Oluwafemi Emmanuel Lotanna Aragorn Fani-Kayode, on 1st February 2016, and on 25th May 2018, they welcomed a set of triplets. The names of the triplets are Ragnar Alexander Okunade Olusegun Ikenna, Aiden Daniel Olumide Jidenna Benaiah, and Liam Michael Oluwanifemi Tobenna Jehu. Beyond these, there are no further details about his children and what they are currently up to.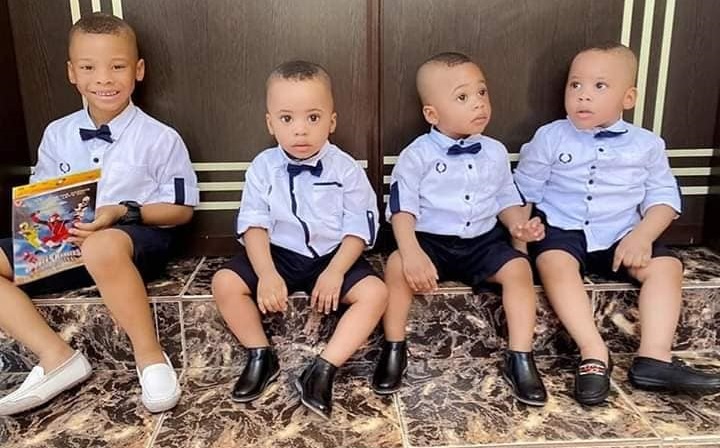 Other Women Femi Fani-Kayode Have Been Linked To
Before he married his first wife, Saratu Atta, Femi Kayode had a relationship with Bianca Ojukwu, the now widow of the former Biafran leader, Chukuemeka Odumegwu Ojukwu. The two met in London, and records have it that they became intimate and wanted to marry each other. But, Bianca left Femi Fani-Kayode after he got another woman (Saratu, who he later married as his first wife) pregnant while they were seriously making plans for their marriage. Besides Bianca, we do not have any other record of other women the former aviation minister might have dated in the past or even in the middle of his failed marriages.
Again, just following his fourth marriage crash in 2020, the controversial ex-minister came on his IG page to debunk rumors that he is getting married to Halima Yusuf, a Kannywood star and Instagram sensation. News began to make rounds that he was about to marry the star after they were spotted together in an event. However, Kayode stated that Halima is only a dear friend and his source of comfort in his times of trials.
Kayode is Currently Dating Miss Chika Nerita
Despite having gone through four consecutive marriage crises, Kayode has found a new love in a woman recognized as the Queen of Aso International 2019/2020, Miss Ezenwa Chika Nerita. Nerita, who hails from Abia State, holds a degree in Economics at ISM Adonai University, Cotonou, Republic of Benin. She is currently the CEO of Nerita Luxury, which deals in perfumes, accessories, beddings, and clothing. She also has an interior decor company, Nerita Homes & Interiors, which sees to the unique decorations for residential and commercial spaces.
Nerita has been spotted on many occasions with the former aviation minister posing right beside him as they take loved-up photos. One of the occasions was the 2021 Queen of Aso Beauty Pageant in August 2021. Many people had negatively reacted to this, dragging the beauty queen for treading the same path that four women had gone through and drastically failed. At the same time, it was gathered that Kayode met with her mother and siblings, and they were regular visitors at his mansion in Abuja. Albeit, all hands are still crossed to know how things would go with the two seeming love birds.