In line with technological advancement, DSTV is fast growing into Africa's biggest satellite broadcasting service since its formation in 1995. This Sub-Saharan African direct broadcast satellite service owned by MultiChoice has continuously come up with many packages, products, and services that would meet the specific needs of its customers. One of such products and services is the DStv Now App (formerly DStv Mobile, now called DStv App).
DStv Now, an online version of DStv, was officially launched in 2011, and it allows its subscribers to access channels without having to make use of their decoders. Subscribers can now watch their desired programs on any internet-enabled device, including laptops, tablets, and even mobile phones. Simply put, you can now stream DStv channels even when you do not have a decoder or Dish.
This new introduction makes it possible for one to access DStv on the go. What's more interesting about the new app is that downloading and using it is quite easy. DStv Now was renamed "DStv" in October 2020 – but all its features are the same.
Who Can Use the DStv App?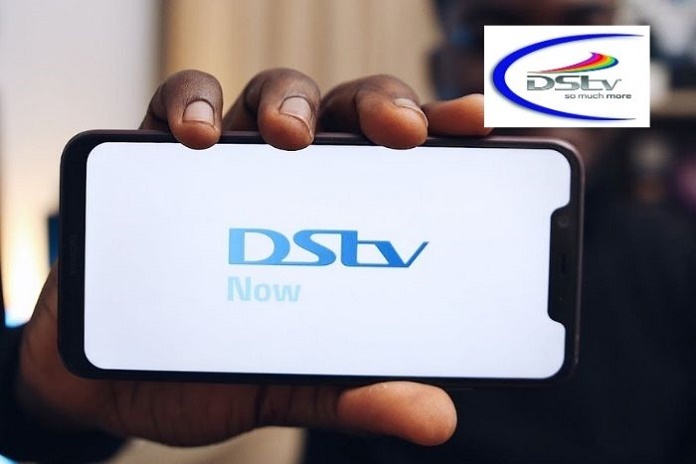 The DStv Now app is a service basically available to its subscribers. This means that anyone with a DStv subscription now has access to watch the same Live channels and shows on Catch Up as they do via their decoders. Customers can also download and save their favorite programs on the app to watch later. However, non-subscribers can enjoy some of the app's free content available from time to time.
How To Download The DStv Now App
To watch DStv without a decoder or dish, all you need is a smartphone, tablet, or smart TV with internet connectivity, and you can watch your shows anytime, anywhere. Follow the instructions below to access your online DStv viewing platform.
Tap to open your app store and start by downloading the DStv app.
Should you find two DStv applications on your app store, locate the DStv now an app (DStv App) and click on the download tab.
Once you have successfully downloaded and installed the app, launch it, and follow the steps below to register.

Select sign up
Enter your correct signup details: Country, name, phone number, password, and ensure all fields are completed correctly.

If you are not a new user, sign in with your phone number (or email) and password.
Once you are signed in, you will be asked to enter your smartcard number, DStv account holder's ID number, or customer ID number to synchronize your DStv account.
If you are a DStv Subscriber already, you will be required to link the DStv account to DStv Now.
A confirmation email will be sent to the email you provided.
Once you have complete the registration process, you can log in and start watching your favorite program from the app.
Note: Customers streaming with their personal computers do not need to download an app to gain access to the DStv services. Visit the DStv Now portal here.
To start watching your favorite TV channels on the app:
Click on live TV at the bottom of the app to access your favorite channels tab
If the channel list is empty, click on the "All channels" tab to find a channel.
Select the channel you want to watch.
Find the notification saying, "Video playback paused. You are now using mobile data."
Click on continue to proceed.
How to Access DStv free programs for Non-Subscribers
The first thing to do as a non-subscriber of DStv is to download, install and register.
Click on the Sign-Up button.
Enter either your email address or mobile number.
Next, enter a strong password and click Create an Account.
Since you are not a DStv subscriber, click Skip at the bottom of the registration form.
Return to the inbox of your email to access a confirmation email.
Click on the link provided to log in and start watching online either through the app or other internet-enabled devices or using the web version.
How to Reset Lost or Forgotten Password
If you have forgotten your password, you can retrieve your account when you reset it. Be sure to use an active phone number or email for the password reset.
Click on reset password to receive a 4-digit confirmation code from DStv
Enter the code, create a new password, and sign in to your account
How much does it cost to use the App?
Using the DStv application is completely free of charge to customers with DStv accounts. As long as you are a subscriber to the Premium, Compact Plus, or Compact package, you can download the app free from the Apple App or Google Play store to access all the channels you use to access via your decoder.
You can either download the DStv app from your app store or sign in to the website to stream live TV channels and watch Catch Up. All viewing requires a login – even if you're not a DStv subscriber. It is also important to note that using the app and streaming online will consume data.
List of DStv Channels  for Subscribers
DStv app gives access to all the channels subscribers are used to viewing on their decoders. This means that there is no difference between a subscriber's viewing channel on their decoder and the ones they are streaming online, as their DStv account would be linked to the app. There is also no additional fee or charge to watch DStv channels and shows online. In Nigeria, DStv currently has 6 subscription packages and 3 Addon packages.
The complete list of DStv Nigeria packages include:
DStv Premium
DStv Compact Plus
DStv Compact
DStv Confam
DStv Yanga
DStv Padi
DStv Addon Packages
DStv French Plus
DStv French Touch
DStv Indian
While hundreds of television channels subscribers under each of the listed packages above can feely access, non-subscribers can only view a few of them. Listed below are the channels that are currently available for free using the DStv App:
100 – DStv
180 – People's Weather
238 – SuperSport Play
313 – PBS Kids
317 – Mindset PoP
320 – Channel O
343 – TBN
400 – BBC World News
401 – CNN
402 – Sky News
403 – eNCA
404 – SABC News
405 – Newzroom Afrika
405 – Al-Jazeera
414 – Euronews Now
417 – Africanews
 How Many Devices Can Log in to the Platform?
Multichoice policy gives subscribers access to login to four (4) devices connected to your DStv account. This means that you can register a maximum number of four devices for the live streaming of channels in the app. You can also concurrently sign in to only two (2) registered devices at a time.
What are the Advantages of Using the DStv App?
There are many benefits attached to the DStv app for both subscribers and non-subscribers of DStv. Among the thing that subscribers stand to benefit from the service are the following:
It allows you to download live content to watch later: One of the best features of the DStv app is that it makes it possible for one to download programs they wish to watch later. This is available via the DStv Catch Up, also located on the app. It allows you to download up to 25 programs you can watch in your free time.
Live streaming on the go: With the new app, subscribers no longer have to miss their favorite programs as many would due to some delays. With the DStv app, it is possible for you to stream live any show you want at any time of the day and wherever you may be.
The app helps you plan your viewing: Anyone using the app can easily access the DStv guide 8 days in advance. This means that you have 8 days to plan for the programs you want to watch.
There are also kids-friendly contents: Contents on the DStv app are categorized in sections. Hence, parents can locate the section that has kids-friendly content. PIN codes can also be set to restrict young ones from gaining access to content designed for adults.
What is the Difference Between  DStv App and DStv Now?
The DStv Now is the same as DStv app. The name was changed in 2020 after going through a rebranding process. This means that before now, the DStv Now used to be different from the DStv App, but the two have now become one. Hence, when you download the DStv App, you will still access all the content and features that the Now app offers. Those using the former app will have their app update to the DStv app once they update.