David Mark (born April 18, 1948, Age: 75years old) is a Nigerian-born politician, ex-military governor of Niger State, and communication minister who is widely known as the former senate president of the Republic of Nigeria.
With his high-profile positions in Nigerian politics, he has amassed a considerable fortune of about $2 billion. Considering his years as a military governor, general in the Army Brigade, and venture into politics, he is one of the wealthiest senators so far. The politician spent a total of 16 years in the National House of Assembly as a senator. He is highly educated and well experienced in leadership and has ventured into many high-profile political positions with remarkable impacts.

Profile Summary Of David Mark
Full Name:

 David Alechenu Bonaventure Mark

Date of Birth:

April 18, 1948

Age:

75

years old

Place Of Birth: 

Zungeru, Niger State

Ethnicity:

 Idoma

State Of Origin:

 Benue State

Nationality:

 Nigerian

Marital Status:

 Married

Spouse:

 Mrs. Kate Mark, Mrs. Omale Mark, Mrs. Helen Mark, Mrs. Randa Mark

Ex-Wife:

 Mrs. Victoria Preye Mark

Children: 

Tunde Jonathan Mark (son), Blessing Onuh (daughter), and Anna David Mark (daughter)

Alma Mater:

 Nigerian Defence Academy, College of Military Engineering, Poona, Military College of Telecommunication Engineering, Command Staff College, Jaji, National Defence University Washington DC, Harvard University, Boston.

Occupation:

 Politician

Net Worth:

$200 Million
David Mark Was Born In Zungeru, Niger State Of Nigeria
A man with a wealth of experience, David Mark was born in Zungeru, Niger State, on April 18, 1948. This city is located in the Northcentral region of Nigeria and was known as the seat of the colonial government in Nigeria. The politician grew up under the care of his parents alongside his siblings. His younger brother Igoche Mark worked as his assistant during his time in the Senate, and he lost one of his siblings Mary Onma-Adakole to childbirth in 2014. Details about his other siblings have been kept under the radar as nothing about them is known.
He Completed Completed His Education in Nigeria and Abroad
From 1956 to 1961, Mark completed his primary and secondary education at St. Francis Catholic Practicing School in Otukpo, Benue State. Being a person with a passion for education, David Mark moved on to Nigerian Military School, studying from 1962 to 1966. He furthered his education at the Nigerian Defence Academy in Kaduna, where he obtained three years of military training from 1966 to 1969. In no distant time, he was commissioned as a second lieutenant and given the rank of a Captain in 1971.
David Mark's greatness was built in his early years as he moved to some institutions in Nigeria and abroad to acquire more military training. He obtained many certificates from institutions like the College of Military Engineering, Poona, Australia; Command Staff College, Jaji, Kaduna, Nigeria from 1978 – 1979; National Defence University Washington DC, United States Of America from 1990 – 1991; Harvard University, Boston, the United States Of America from 1991 – 1992. The former senator has extensively reached for the sky through his educational background, which served as a stepping stone to success in his reign as a military officer and as a civilian.
Highlights Of All The Schools He Attended
St. Francis Catholic Practicing School in Otukpo Benue State- 1956 to 1961
Nigerian Military School- 1962 to 1966
Nigerian Defence Academy in Kaduna- 1966 to 1969
College of Military Engineering, Poona, Australia
Command Staff College, Jaji, Kaduna, Nigeria- 1978 – 1979
National Defence University Washington DC, United States Of America- 1990 – 1991
Harvard University, Boston, the United States Of America- 1991 – 1992
Before His Political Career, He Held Several Positions in the Military
As a leading figure who has equipped himself with knowledge in the different fields, he obtained certificates. He has served under the following positions in Nigeria Army: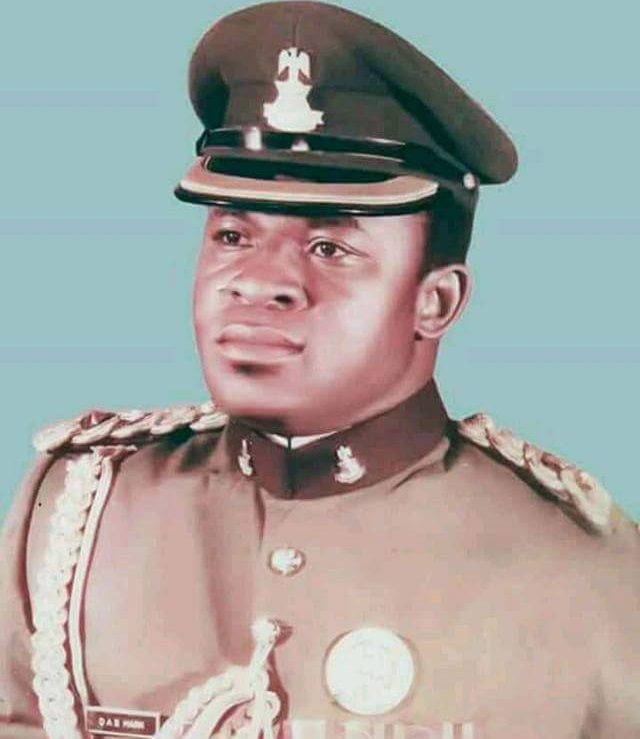 David Mark Was A Military Governor Of Niger State
A man of high leadership standard, David Mark became the Military Governor of Niger State from 1984 to 1986. His service as a military governor was under the military head of state, Major General Muhammad Buhari. While serving as the Military Governor of Niger State, he initiated compulsory education for females. He also ensured that industrialization spread to a large part of Niger State. His salary as a Military Governor has been kept under wraps as nothing is known about the salary.
In 1987,

He Was Appointed As The Minister of Communication
After serving as the military governor of Niger in 1986, he was appointed as the Minister of Communication in 1987. Under the ministerial appointment, he was in charge of the Nigerian Telecommunication Limited (NITEL) and Nigerian Postal Service (NIPOST). The politician achieved incredibly in this position. One of his notable achievements in the situation was introducing the city coding system in the NIPOST.
He single-handedly built two advanced digital earth stations in Enugu and Lagos with the revenue generated from the Nigerian Telecommunication sector without any help from the federal government. Being a man of discipline, he put forward a law that anyone charged with theft of cable wires should face the death penalty. He served under this position till 1993, when he went on a self-imposed exile.
Other Positions That The Ex-president Held As A Military Officer
Commander 1 Division Headquarters and Signals, Kaduna.
Commander of School of Signals in Lagos.
Staff Officer at the Operations Headquarters and Signals Lagos.
Sports Officer at the Signal Brigade, Lagos.
Faculty Director of the National War College.
General Staff Officer, Grade I Coordinate at the Command and Staff College, Jaji.
Directing Staff Officer of Command and Staff College, Jaji.
Commander, 3rd Marine Signals Division, Portharcourt.
Brigadier Major, Signal Brigade, Lagos..
Director of Telecommunications, Army Headquarters, Lagos.
David Mark Was The Chairman Of the Abandoned Properties Implementation Commission.
His Political Career Began In 1999 Upon His Return From Exile
Before 1994, David Mark was recorded as a member of the IBB boys club. He was observed to be part of the generals that worked with IBB from 1985 to 1993. The ex-military general was noted to be part of the generals who scuttled the June 12, 1993 election won by Chief M.K.O Abiola, who later died in detention. After the interim government that lasted for 82 days, General Sanni Abacha succeeded him, making David Mark forfeit his properties in Nigeria and embark on a self-exile. Knowing fully well that he was a prime target of General Abacha, he moved to Ghana and bought his coverage through the excessive foreign currency he was ready to invest in Ghana.
He further extended his exile to the United Kingdom, spending five years before returning to Nigeria in 1998 after the death of General Sanni Abacha. David Mark joined the People's Democratic Party on his return from exile on September 5, 1998, and received a warm welcome from the Idoma people. His efforts towards his people earned him their support in contesting as the Benue South Senatorial District representative.
This interest of David Mark was seriously countered by Ameh Ebute, a former Senate President of Nigeria, in 1993 under the umbrella of SDP. Ameh Ebute claimed that he was not the right candidate to represent the Benue South in the senate-house. With the help of some then prominent figures like General Ibrahim Babangida, Chief Barnabas Gemande, and HRH Elias Ikoyi Obekpa, he was elected as the senator representing the Benue South in the 1999 election. In June 2003, he was re-elected back into the office of the Senate as the representative for Benue South Senatorial District.
While he was in service in these tenures, he was the Chairman of the Senate Committee on Police Affairs, Member of the Senate Committee on Defence, and Member Senate Committee on Local and Foreign Debts. Though the exact amount that he earned as a senator is not known, he has earned a huge sum. Considering the current senators' salary, which is about N12,766,320:00 (N12.7m), and monthly allowance, which is about N1,063,860 (N1.06m), David Mark must have earned a fortune. 
He Served As The Senate President Of Nigeria From 2007 to 2015
In April 2007, at the age of 59, he was sworn in for a third tenure as the senator representing the Benue South Senatorial District. On June 5, 2007, an election for the senate president came up in the house of representatives. David Mark won the election and was sworn in as the seventh senate president of the Federal Republic of Nigeria. While serving as the Senate President, he was also the Chairman of the Joint National Assembly.
He completed his tenure as the senate president in 2015, spending sixteen years in the house of representatives. According to the review of the Nigerian Senate President's salary in 2019, he is said to take home N8,696,848.75 annually. He is also entitled to other allowances such as the Duty tour (N50,000), estacode($1,300 per night), Recess(10% of the annual basic salary). A severance gratuity of 300% of the annual basic salary is paid to him on completing his tenure.
David Mark Has Accumulated a Net Worth of $200 Million
The former Senate President has enjoyed a long and rich political history. Although he has since retired from politics, David Mark is sure not doing bad for himself. He is currently living his best life with a net worth estimated around $200 million. Nevertheless, he has stayed off the radar since his retirement from politics.
He Made A Huge Part Of His Net Worth Through Politics
Following his years in high-profile positions in the military, as the Minister of Communication, as a senator, and in other posts, a massive chunk of his net worth came through his previous offices. Following the robust salaries and allowances of the Nigerian Senate President in 2019, David Mark is likely to take home N8,696,848.75 with other allowances that come in cash. He is also entitled to 300% of his annual basic salary after his tenure, which undoubtedly contributed significantly to his net worth.
He Owns A Radio Station
David Mark also makes a lot from his radio station situated in his hometown Otukpo. The Joy FM 96.5 has created lots of job opportunities for the residents of Benue since its establishment. It is an expert in news and entertainment and has won awards as the "most listened to" radio station in Nigeria. Apart from this and those mentioned above, David Mark's other investments and businesses are not public knowledge.
All The Controversies He Has Been Involved In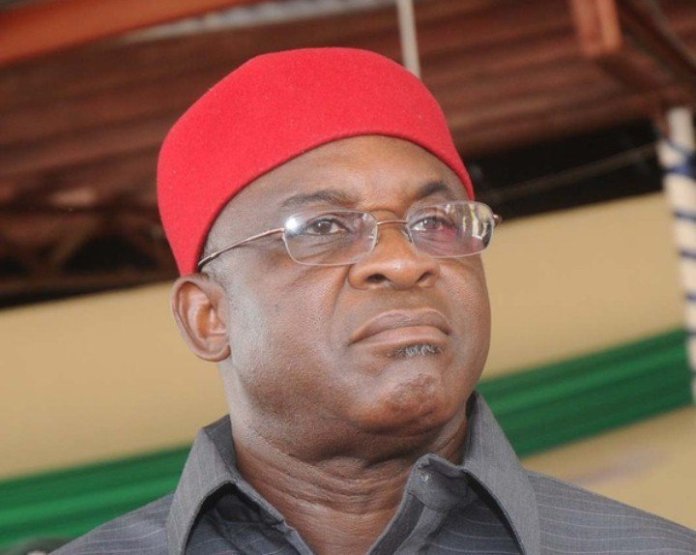 During his military and political era, David Mark was tagged in many political controversies. Most of these controversies resulted from his personal belief on what will work well in the country. Some critics still label it to his bad days in the military, having it that those controversies are linked to achieving a very long-term goal of some military high ranks. Below are some of David Mark's political suggestions that got contradicted by so many critics:
Victoria Preye Alleged He Was in Possession of Corrupt Funds
David Mark got entangled in a sudden divorce file from his fourth wife, Victoria Preye Mark, an indigene of Rivers State, married to David Mark in 1979. They both welcomed four children together who are all citizens of Britain. Victoria Preye, on July 17, 2000, filed for a divorce with various requests to the court. Among other proposals by Victoria Preye to the London, the court was to freeze David Mark's account, worth 6 million pounds.
She claimed to be the proceeds from corrupt money traced down to Babangida's regime. She further revealed that other embezzled funds were split into four different accounts, of which three were in Isle of Man, Northern Bank, and the remaining account was opened in the Allied Irish Bank, Jersey. The London court further granted the request and froze one of the accounts worth 6 million pounds.
David Mark Once Claimed Ex-military Officers Are The Only Qualified Ones For Leadership Positions In Nigeria
In his interview with the Punch, the politician released a statement claiming that Nigeria's presidency is a seat for ex-military men. He believed that ex-military officers have the required educational background and training for a stern political seat like the President of the Federal Republic of Nigeria. He was criticized by a human rights activist and a well-known lawyer Gani Fawehinmi who said that "the senator statement is a clear mirror of his mediocrity and inferiority complex." But David Mark held that the military is the only people with enough material resources to run the country.
Mark Attempted To Ban The Poor Masses From Using Phones In 1987
When David Mark was the Minister of Communication in 1987, as the director of NITEL, he wanted to move that Nigerian citizens' poor class is banned from using the public telephone. The speech brought in counter and public criticisms because citizens of Nigeria observed that sister countries like Ghana and Mali are already distributing phone call centers to their rural villages. Political critics observed that David Mark is from a lower class in a remote rural area. They were tagging his motion to be one of the long-term political plans of keeping the public in the dark. He failed to see the civilization behind the public use of telephones in Nigeria.
The above controversies contributed indirectly to his disqualification in his political ambition to be the next President of Nigeria in 2019. Sahara reporters also noted that the politician was involved in many corrupt practices, including the misappropriation of funds allocated to Benue state to construct roads.