Aliko Dangote (born 10 April 1957) is a Nigerian billionaire business tycoon from Kano state. He is the founder and CEO of the Dangote Group, best known as the richest person in Africa and also the world's richest black person.
Dangote has been in the business world for more than four decades and is popular for being the founder and leader of Dangote Group – a multinational industrial conglomerate. The Group is the largest in West Africa, with its popular products as cement, sugar, salt, flour, steel, and oil and gas. All these have contributed to making him the richest black man in the world, One of CNBC's Top 25 Businessmen in the world that changed and shaped the century, and Forbes' Most powerful Man in Africa for 6 consecutive years from 2013 to 2018.
Profile Summary Of Aliko Dangote
Full Name: Aliko Dangote
Date Of Birth: April 10, 1957
Age: 66 Years Old
Nationality: Nigerian
Education: Government College, Birnin Kudu; Al-Azhar University
Occupation: Industrialist, founder, and leader of Dangote Groups
Started Since: 1977
Net Worth: $11.2 Billion
Marital Status: Divorced
Children: three daughters and an adopted son (4)
Aliko Dangote was Born and Raised in Kano State, Nigeria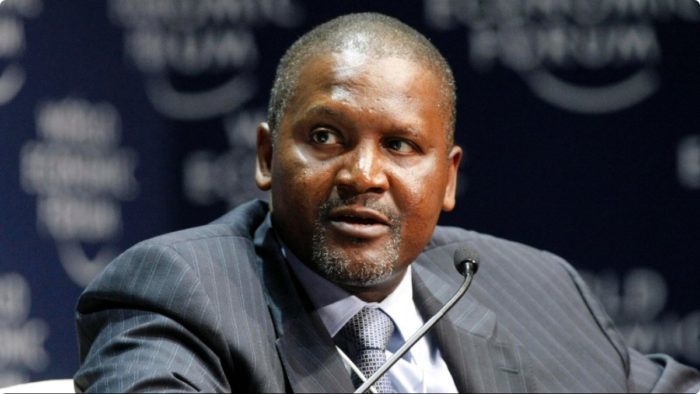 Aliko Dangote was born on April 10, 1957, in Kano State of Northern Nigeria, as the second son to Mohammed Dangote and Mariya Sanusi Dantata. He spent his early years in Kano, where he attended the Sheikh Ali Kumasi Madrasa school. At the age of 8, he started his journey in business in a little way when he would buy cartons of sweets and sell them.
In 1977, Dangote became married to a family friend named Zainab. The marriage ended due to allegations that the business tycoon wanted to keep an eye on his business. He later married Mariya AD Muhammad Rufai, but the marriage ended in another divorce. From the two marriages, he has three daughters, Halima, Mariya, and Fatima Dangote.
He studied Business Administration at A University in Egypt.
Dangote first attended Capital High School, Kano. In 1978, he obtained his secondary school certificate from Government College, Birnin Kudu, Jigawa State. Upon completing his secondary education, he attended Al-Azhar University, Cairo, where he obtained a bachelor's in business studies and administration.
This is the businessman's highest formal education level, and it set the base for his subsequent strides in business. Aside from the certificates he earned, Dangote has got several honorary certificates from top Nigerian universities. Some of these include the University of Ibadan, Ahmadu Bello University, and Lagos State University, and much more.
Dangote Hails From One Of The Richest Families In Nigeria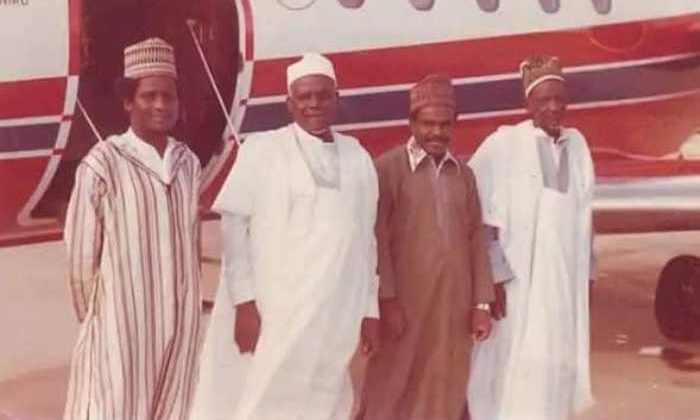 His Great-Grandfather Was Once The Richest Man In West Africa
Dangote's maternal great-grandfather, Alhaji Alhassan Dantata, was a businessman who traded kola nuts, groundnuts, and raw materials to British companies. His business saw him travel to many regions in Africa, especially the Gold Coast – current Ghana.  He started the Alhassan Dantata & Sons Ltd, a company that has been described as an Octopus. The company is involved in manufacturing, building and road construction, transportation, agriculture, real estate, and petroleum exportation. At a point, Dantata became famous and wealthy and turned out to be the richest man in West Africa before his death in 1955.
Dangote's Grandfather Became The Largest Authorized Purchasing Agent Of Groundnut In Nigeria
Sanusi Dantata was one of the sons of Alhassan Dantata. He learned most of his trading skills from his father. Even though he started business as a cattle trader and in the transport sector, he soon found ways to channel his business into groundnut trading. He later became the largest licensed buying agent of groundnut in Nigeria.
Dangote's grandfather was also involved in the real estate business. Together with his brother, he controlled about 200 agents involved in several businesses, including farm produces and livestock. Up until he died in 1997, he maintained his position as a wealthy entrepreneur.
His Uncle Aminu Dantata Is The Founder Of Express Petroleum & Gas Company Ltd
Aliko Dangote's uncle, Aminu Dantata, is a businessman, a philanthropist, and founder of Express Petroleum & Gas Company Ltd. The company engages in crude petroleum and natural gas extraction.
Apart from his business antics that he became renowned for, Aminu was also a politician elected as the representative of the Kura district. He was also a  state commissioner of Trade and industry and was a member of the National movement, which later metamorphosized into the National Party of Nigeria.
Dangote Has Three Siblings
Like we mentioned earlier, Dangote has three siblings, out of which two are deceased. His only surviving siblings is Sani, who is also the vice president of the Dangote Group. Learn more about his siblings below;
His Brother Sani Dangote Is The Vice President Of the Dangote Group And Owner Of Dansa Agro-allied Limited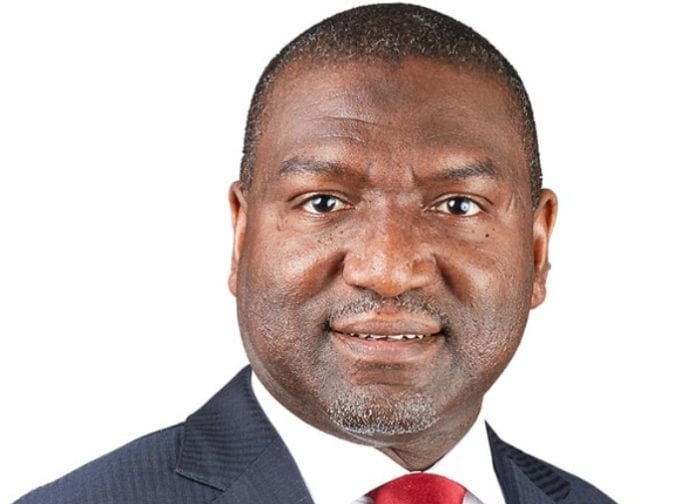 Alhaji Sani Dangote is one of the siblings of Aliko Dangote. He is a businessman and the Vice President of Dangote Group. Sani has several investments in sectors such as banking, manufacturing, agriculture, and oil services. In addition, Sani Dangote is part of the board of different companies that include Nigerian Textile Mills Plc, Nutra Sweet Limited, Dansa Food Processing Company Limited, Dangote Farms Limited, and Alsan Insurance Brokers, among others.
Sani Dangote, who maintains a private life, has been dragged into a controversy when an Italian contractor accused him of betraying trust, rights infringement, and breach of contract.
His Younger Brother, Bello, Died In A Plane Crash Alongside Abacha's Son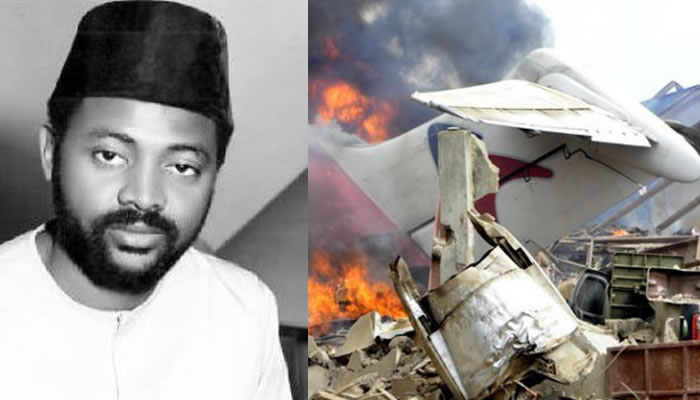 In 1996, Dangote's younger brother was involved in a plane crash that claimed his life. It was the same crash that killed the son of late General Sani Abacha, Ibrahim Abacha.
The Nigerian Air Force Presidential Jet Bello boarded was about to land in Kano when it suddenly crashed. Before his death, however, Bello was one of the closest persons to Aliko Dangote. The billionaire also described him to have been a great thinker and visionary.
Aliko Dangote's Elder Brother, Garba, Died In 2013
Garba Dangote was the first child born to the Dangote family. Like the many family members, Garba was also a businessman who lived many years away from the media. In 2013, he lost his life at 80 after he suffered a stroke for some hours.
How Aliko Dangote Became The Richest Man In Nigeria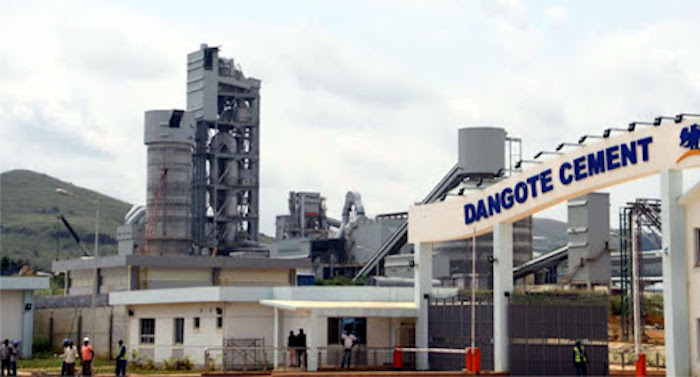 Dangote lived parts of his early years living with his grandfather Sanusi Dantata, where he learned a lot about the art of business. At the age of 8, he knew he had to learn how to make a deliberate effort to make money, leading to his selling candies. Upon completing his University education, Dangote returned to Nigeria. With his grandfather's permission, he relocated to Lagos and received a loan of $500,000 from his uncle to start his own business.
At the age of 21, he starts trading rice, sugar, and cement and soon started traveling to Brazil, Thailand, and other countries to buy products to sell in Nigeria. He started making $10,000 profit per day and paid the debt he took to start his business.
After making a trip to Brazil in 1995, he decided to start his own manufacturing company instead of serving as a middle man. The dream saw him starting his flour mills in 1999 and later sugar and cement. Although he had his riches made from his business, he took the loan to start a cement company, which is his major source of income. Also, his wealth has been linked to his encounter with the late Archbishop Idahosa.
Dangote's wealth started to draw attention. In 2013, he was listed as 43rd by Forbes in the list of the World's Billionaires. Still, in Forbes, Dangote's net worth as of this writing is $11.2 billion.
Dangote Also Influences The African Economy
Since the inception of his business, Dangote keeps contributing immensely to the economic growth of Nigeria and Africa. Dangote Groups is currently the highest employer of labor in Nigeria after the countries' government. His cement company alone has employed more than 50 thousand people in four African countries, including Nigeria, Senegal, Ethiopia, and South Africa.