Oluremi Tinubu (born 21st September 1960) is a Nigerian politician and Bola Tinubu's Wife best known as the former first lady of Lagos State and the current senator representing Lagos Central Senatorial District at the Nigerian National Assembly.
Oluremi Tinubu, who people prefer to call Remi Tinubu, is the wife of a famous Nigerian politician, Bola Ahmed Tinubu. Like her husband, Remi is equally a politician, although she is more likely to be described as the former governor's wife than as a senator, which she is. Presently, in her third term, Oluremi assumed office as a senator representing Lagos Central Constituency since 2011.
Summary of Oluremi Tinubu's Biography
Full name: Oluremi Tinubu
Date of birth: 21st September 1960
Age: 62 Years Old
State of origin: Ogun State
Education: Adeyemi College of Education, Ondo State and Obafemi Awolowo University, Ile-Ife
Occupation: Politician, businesswoman, author, and pastor
Relationship: Married (since 1987)
Spouse: Bola Ahmed Tinubu
Children: 3 (Folashade Tinubu-Ojo, Seyi Tinubu, and Abibat Tinubu)
Oluremi Tinubu Hails from Ogun State, Nigeria
Oluremi was born on the 21st of September 1960 as the last child of twelve children. She is from Ogun State and holds a National Certificate of Education in Botany and Zoology from Adeyemi College of Education, Ondo State. She equally has a bachelor's degree in Biology Education from the prestigious Obafemi Awolowo University, Ile-Ife.
Most people know her best as the former first lady of Lagos State because that was her first "political position" and her first step into politics. In addition to her political career, Remi is also a pastor, businesswoman, and author. She has written many books, including her autobiography, "The Journey of Mery – My FaithWalk." No doubt, Remi Tinubu has tremendously grown beyond being the wife of a governor.
How Oluremi Became Bola Tinubu's Wife
The couple got married as far back as 1987. Remi was first introduced to Bola by her sister, who was very worried about her lifestyle; she disclosed this during an interview. She said that she had graduated from the university and was already working, but she was not very social, even though she was also a fashionista. Before Bola Tinubu traveled abroad, he was already friends with Remi's family, but Remi could not remember him when they met, and her sister tried to remind her and match-make them.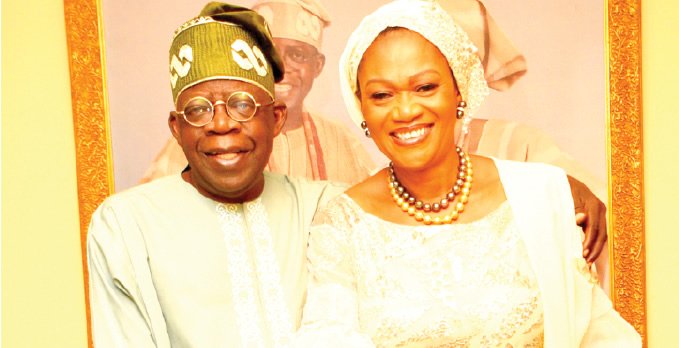 She confessed to liking him firstly because of his kind and piercing eyes, but his personality and ambition made her decide she wanted to walk down the aisle with him. Their courtship did not last for a long time because they both knew what they wanted. They have been married for 36 years now, and their marriage has been blessed with three children. Despite being very controversial as individuals, the couple has not been involved in any scandal in their 36 years of marriage.
However, news has it that Remi is not the first wife that Bola married. He is said to have a wife that he married before Remi, but very little is known about her. It does not come as a surprise that Bola had a former wife because he is a Muslim, and his religion permits it. Also, there was news about the death of his first son in 2017, who was the son of his first wife. The woman later died as well in 2018.
Meet Oluremi Tinubu's Children with Bola Tinubu
The marriage of both Nigerian politicians has been blessed with three children, all of whom are doing very well for themselves.
Folashade Tinubu-Ojo
Their first daughter, Folashade, is popularly known as Iyaloja. She is a graduate of Home Economics from the Federal College of Education, Oyo. She also studied English for business people at the College of North East, London, after which she bagged another degree in Business Administration and Management at Middlesex University, England, and a master's in Business Administration. She was crowned the Iyaloja, a title which means " Mother of the market" by Oba Rilwan Akiolu of Lagos on the 29th of October 2013. Her husband is Hon. Oyetunde Ojo, a member of the House of Representatives representing Ijero/Efon/Ekiti West federal constituency in Ekiti State, Southwestern Nigeria.
Seyi Tinubu
Seyi is an entrepreneur and media practitioner. He was born on the 13th of October 1985. He owns a foundation, Noella Foundation, and he also co-founded a media agency Loatsad Promomedia based in Lagos. The agency is an Out Of Home (OOH) media agency. He is married to Layal Jade Tinubu, and their marriage is blessed with a child.
Abibat Tinubu
Much is unknown about Abibat, but she is the youngest of all the children. Also, she graduated from Berklee College of Music in Boston, Massachusetts, United States.
How Much Oluremi Tinubu Achieved as a Politician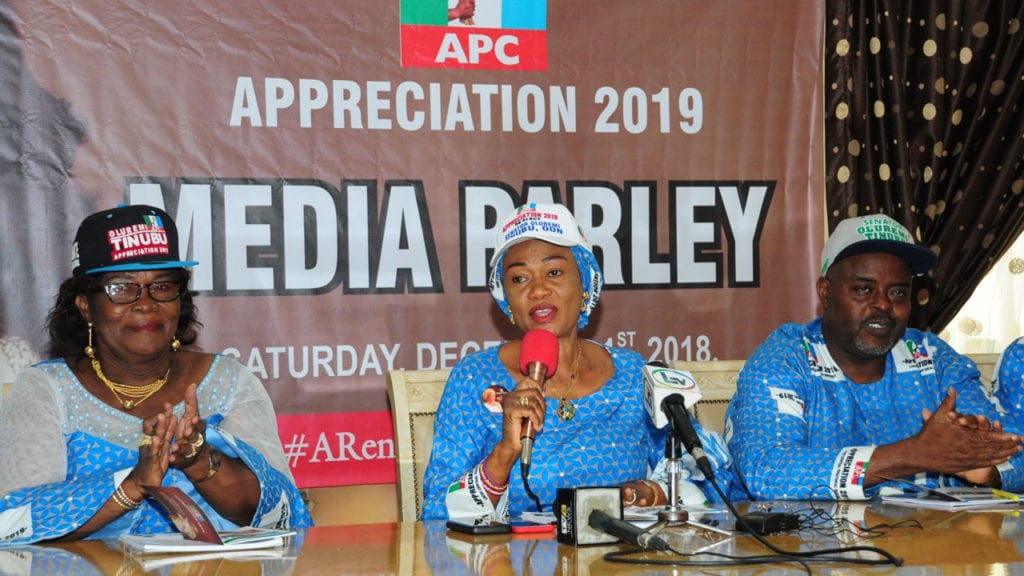 Remi's journey into politics started in 1999 after her husband won the office of the governor of Lagos State. She automatically became the First Lady of the state. During her time of service, she founded the New Era Foundation, a foundation aimed at developing young people and promoting awareness on community service and environmental health. Her husband served for two tenures, and the second elapsed in 2007, and so did her position as First Lady.
In 2010, she decided to start her personal journey into politics. She picked a nomination form for the office of a senator under Action Congress (AC). By the 2011 general election, she was elected to be the representative for Lagos Central. By 2015, Remi was re-elected. She became one of the six female senators in the National Assembly. This time, she was elected under the All Progressive Congress (APC). Again, in 2019, she went for a third term under the same party, APC. Like the other times, she won, making it her three consecutive tenures as a senator.
In addition to her political success, Remi has been recognized and also won several awards.
National Award of the Officer of the Order of the Niger [OON]
Member of, Board of Trustees of Kings' University Ode-Omu in 2004.
Ghana Noble International Award for Leadership
Gambian Diamond Award for Immense Contribution to the Emancipation of People from Poverty in 2005
Oluremi Tinubu is as Accomplished as Her Husband, Bola Tinubu
Although she came into the limelight as the wife to the governor, she has since grown above that title. She has made several accomplishments as an individual and as a politician. Her husband is quite a renowned and powerful Nigerian politician with a large ground in politics. Even though Remi may not be placed on the same pedestal as her husband, she has done great things in her capacity and continues to do more.
Her success is not dependent on her husband, as she has stated on different occasions. In an instant, she mentioned that her husband had asked her not to go for a second term as a senator, but she went ahead; hence, her winning had nothing to do with him. Again, she stated in another interview that she does not go to her husband to fight her "battles" that she does so herself.