The Nigerian movie industry popularly called Nollywood has come a long way from the days of Living in Bondage. With its long history is an abundance of veteran heroes and heroines who have laboured so heavily under the burden of making Nollywood an internationally acclaimed body which will just as well accepted as Hollywood. Some went as far as labouring until their dying days by acting and making donations to better the operations of the industry. These are some of the Nollywood stars whose movies we really enjoyed, but who did not live to see the heights they took the industry to. At their last moments, some of them died as poor as church rats begging the public for money to treats their ailments.
Name: Ashley Chijioke Nwosu
State of Origin: Abia
Age: 57 years (November 1954 – April 2011)
Cause of Death: Liver Complications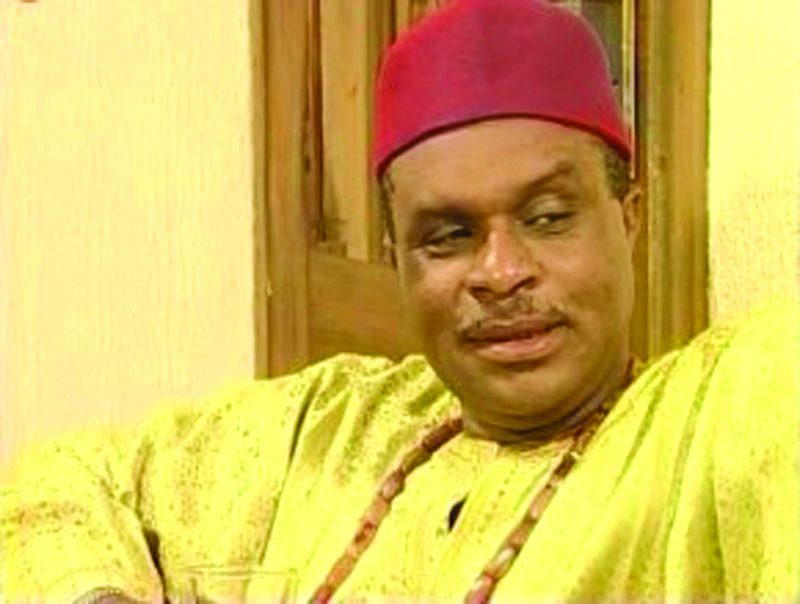 Ashley Nwosu is one of the Nollywood stars who has been missed greatly in movies. He dominated movie scenes for more than twenty years which has seen him feature in more than 150 movies.
Among his hit movies are Expensive Game, Passion of Minds, Aristo, and Blind Love. He passed on at the Yaba Military Hospital, where he had been diagnosed with liver problems. According to the family, the actor has been battling with these complications for a protracted period of time before his death. He finally passed away on 21 April 2011. He was survived by his wife and a daughter.
Name: Sam Loco Efeeimwonkiyeke
State of Origin: Edo (Benin)
Age: 65 years (December 1945 – August 2011)
Cause of Death: Suspected Asthma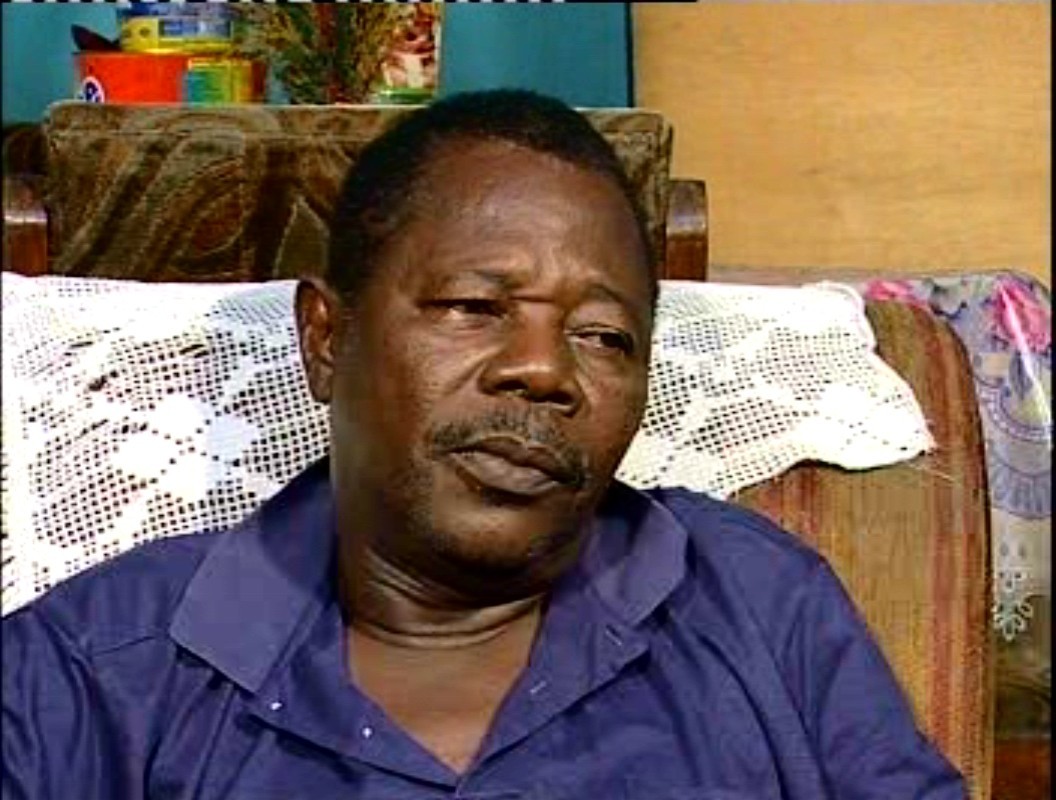 Sam Loco Efe is one of the most talented Nollywood actors and has for many years distinguished himself as a rare talent for both television and stage drama. Contrary to reports that he was on location when he passed on, the Enugu-born thespian was actually editing a yet-to-be-titled movie, produced by Bayelsa State-born Favour Ogosi in Owerri, Imo State. Although it is generally unclear what the cause of his death was (as no autopsy has been released till date), it is attributed to an asthmatic attack as canisters of Ventolin inhalers were found beside him in the hotel room where he lodged. Sam Loco Efe, who acted in over 200 movies was respected for his theatrical antics and his ability to introduce humour even in the most mundane situations.
Name: Geraldine Ekeocha 
State of Origin: Imo
Age: 56 years (1955 – 2011)
Cause of Death: Cancer of the Liver
While Nollywood was still morning the death of Sam 'Locomotive' Efe, death struck again. This time it went for a female in the person of Geraldine Ekeocha. Nollywood was shocked on the 4th of September when her death was announced. It was said that she died of cancer of the liver at the University of Nigeria Teaching Hospital (UNTH), Ituku Ozalla, Enugu, leaving behind 7 children, 6 girls and 1 boy. A superstar in her own rights and a decent one at that, she was not one to court controversy in all the years she was a public figure. As a great actress worthy of honour, Geraldine is on the Facebook of Honor of Nollywood greats created by Adeola Wellington of the School of International Trade & Economics and Rebecca Paris-Widget (HSU HH). She featured in more than 100 movies including The Plain Truth, Heavy Storm, After My Heart, 7 Graves, etc.
Name: David Ihesie 
State of Origin: Delta
Age: 73 years (1939 – 2012)
Cause of Death: Arthritis 
The Nigeria movie industry started the year 2012 on a very sad note as it seemed the spirit of death was not done with the industry yet. Veteran actor, David Ihesie was the victim this time as he passed on in his Enugu home after a long battle with arthritis. the sad event which happened on the 19th of January 2012, was the latest in the list of deaths that was becoming a regular occurrence in the motion pictures industry.
Name: Pete Eneh
State of Origin: Enugu (Udi)
Age: Unknown
Cause of Death: Leg Amputation (November 2012)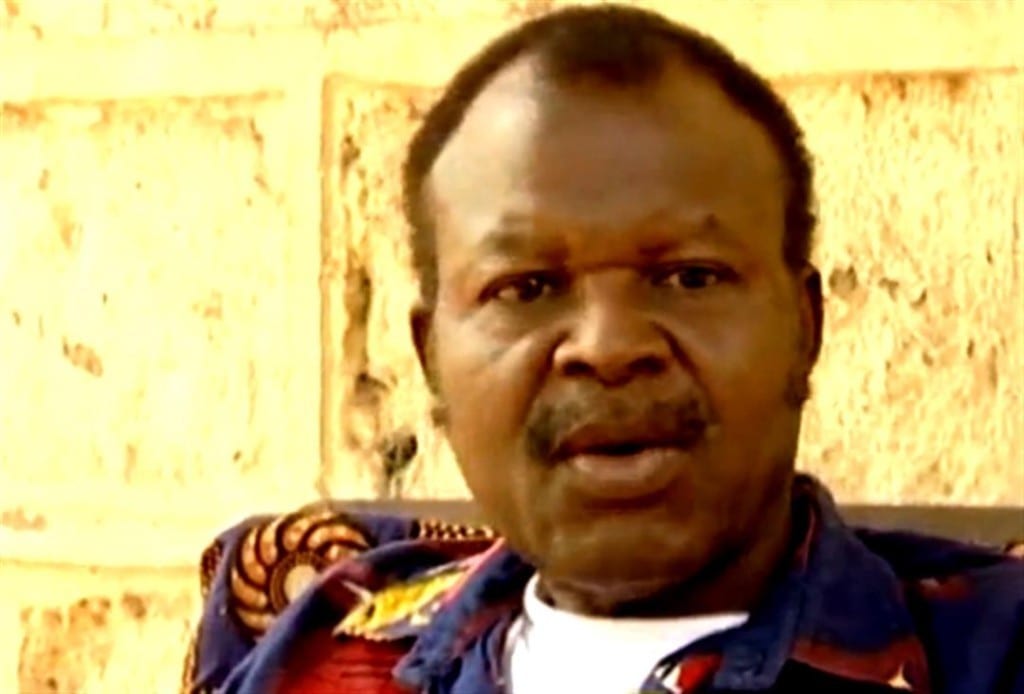 The sad thing about the death of Pete Eneh is that is was as a result of improper medical attention. The veteran thespian was hospitalized, months before his death at the Park Lane Hospital, Enugu.
On the advice of doctors, his leg had to be amputated to prevent the spread of the infection to other parts of his body and to save his life. But the latter was never the case as he died a month later at the same hospital. This prompted the Fiberesima Ibinabo-led Actors Guild Of Nigeria (AGN) to announce that actors' health scheme would be birthed to cater for those who can't afford medical care. Pete Eneh featured in several interesting Nollywood blockbuster movies which include Lonely Life, Divided Kingdom, Price of Ignorance, Heavy Rain, By His Grace, Naomi, Not your Wealth, among others.
Name: Enebeli Elebuwa
State of Origin: Delta
Age: 65 years (February 1947 – December 2012)
Cause of Death: Diabetes Induced Stroke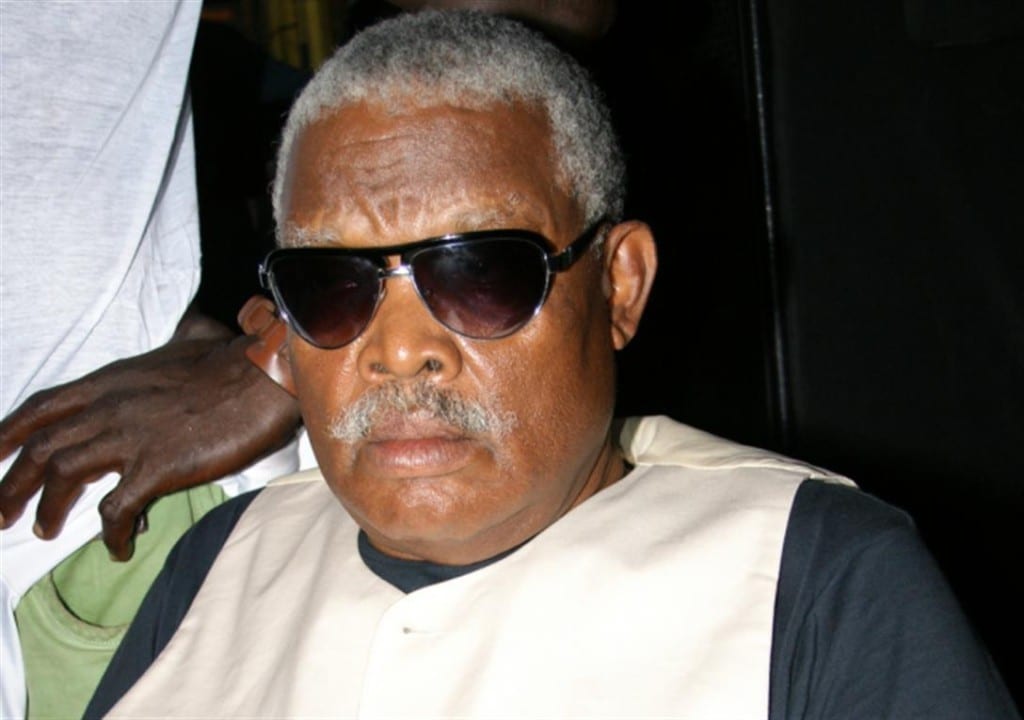 Enebeli Elebuwa was the next in the deaths that occurred in Nollywood within a short period. Andrew, as he was popularly called, finally "checked out" of this life on Wednesday, 5 December 2012. He suffered a major stroke and was flown to India for medical treatments in June 2012. He, however, couldn't make it through it and died in the hospital at the age of 65. He was laid to rest at Victoria Court Cemetery, Ajah, Lagos. Popular for his acts as a 'big man' in movies, of which he has featured in over a hundred, few of them include Royal War, Bent Arrows, Heart of a Fighter, Against my Blood, A Can of Worms, Abuja Top Ladies, Abuja Connection, A Prize to Pay, City of Kings, Last Dance, etc.
Name: Justus Esiri
State of Origin: Delta 
Age: 70 years (November 1942 – February 2013)
Cause of Death: Diabetes
The Nigerian entertainment industry was hit by another tragedy when the death of award-winning actor, Justus Esiri was announced. Esiri, aged 70, died in hospital in Lagos on February 19, 2013, from complications of diabetes. Before his death, he was an Officer of the Order of Niger (OON) and one of the strong men of the African film industry. He rose to prominence following his role in the popular TV series, Village Headmaster and contributed a great deal to the growth of Nollywood, as it is known today. He featured in many movies such as Wasted Years, Forever, The Price, Six Demons, Corridors of Power, Last Night, The Tyrant, Assassin Practice, Twin Sword, Keep my Will, etc.
Name: Amaka Igwe
State of Origin: Enugu (Udi)
Age: 51 years (January 1963 – April 2014)
Cause of Death: Asthma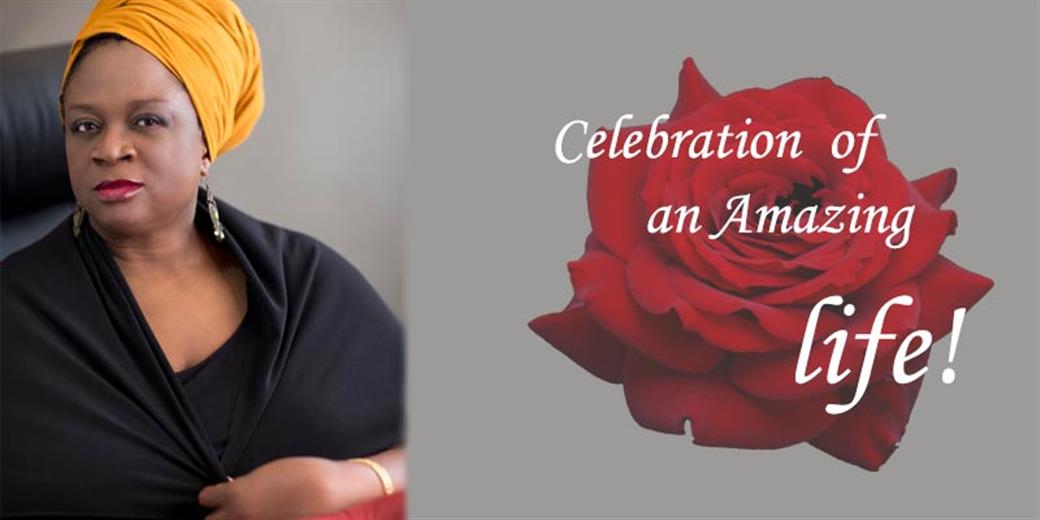 Amaka Igwe was an accomplished writer, producer, director, entrepreneur, and teacher. She hit national limelight as the writer and producer of award-winning TV soap Checkmate and its offshoot Fuji House of Commotion. Until her death, Amaka was one of Nollywood's remarkable movie directors and one of the few contemporary movie makers with their films on celluloid. Her Nollywood projects include Rattlesnake and Violated, To Live Again, Full Circle, etc. She was awarded the National Order of "MFR" (Member of The Federal Republic of Nigeria) in 2011 in recognition of her contribution to Nollywood and the country at large by the then President Goodluck Jonathan.
Name: Clem Onyeka 
State of Origin: Imo
Age: 37 years (1977 – 2014)
Cause of Death: Stray Bullets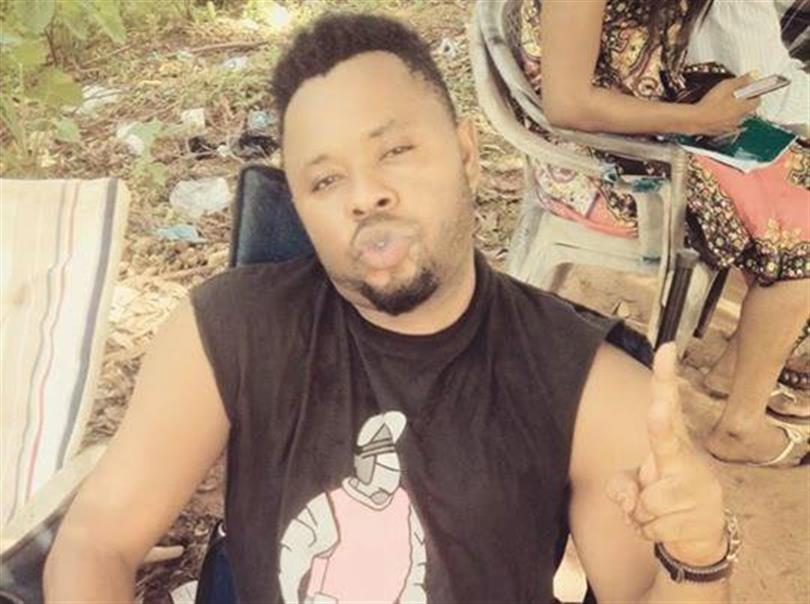 Clems Onyeka was killed by a stray bullet in a gunfire between the Nigeria Police and armed robbers in Asaba, Delta state. The robbers, according to sources, trailed a bullion van from the Benin/Asaba Expressway through Summit Road before attacking it at DBS Road by U & I Foundation, but they were engaged by the police in a shootout during which Onyeka was caught in between while driving to a movie location with a colleague. He died while his career was beginning to pay off, leaving a mother, a wife, and three children to mourn his demise.
See Also: 10 Nollywood Actresses Who Are Missing In Action.
Name: Muna Obiekwe 
State of Origin: Anambra
Age: 36 years (1978 – 2015)
Cause of Death: Kidney Disease 
The news of the death of Muna Obiekwe was a bombshell to Nollywood stars and the entire Nigerian movie watchers because of some reasons. The Enugu-based Nollywood actor, who starred in countless movies, died after a long battle with a renal related ailment, which he kept secret, even when he could not afford the treatment anymore. He was very secretive about it.
According to his doctor, he had been battling the kidney disease for about 6 years. Muna was so private that even his close family members and friends did not know about his ailment and it was later known that he was married with two kids. He had featured in over 200 movies including The Phobia, Scarlet Woman, Not Man Enough, He Lives In Me, Golden Jewels, Destiny Call and many more.
Name: Peter Bunor
State of Origin: Delta
Age: 60 years (1955 – 2015)
Cause of Death: Stroke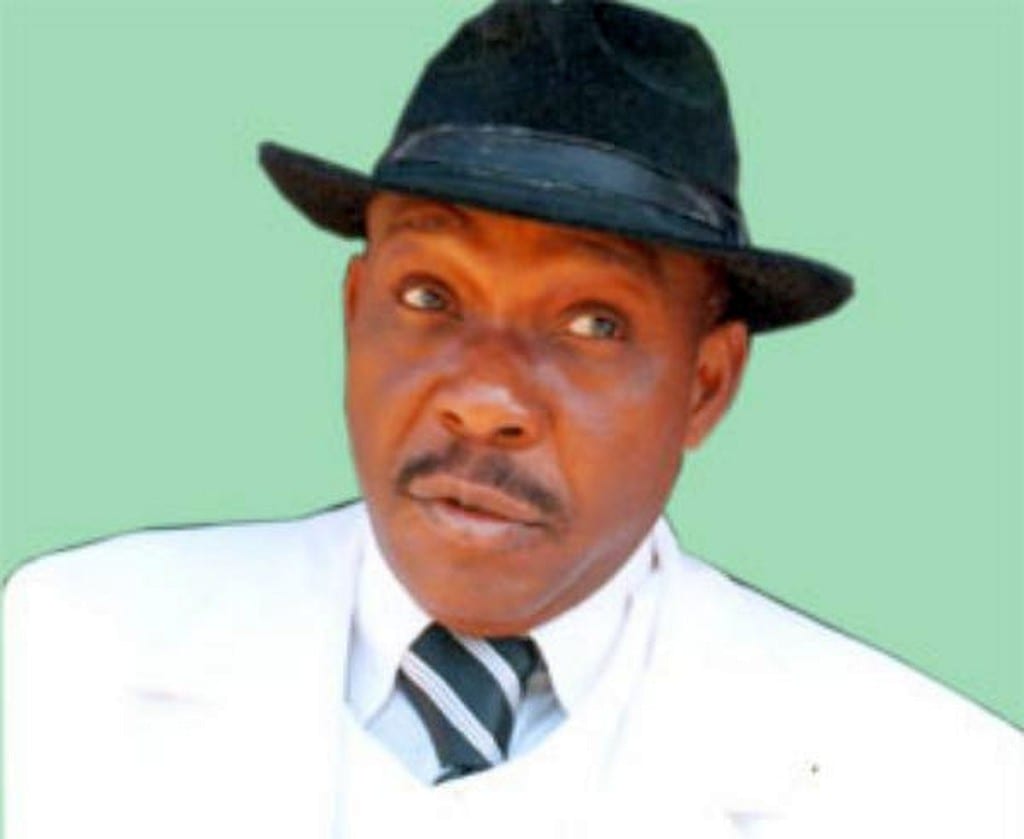 In the early hours of Friday, May 1, 2015, Peter Bunor jnr., son of veteran actor, Peter Bunor announced the death of his father with the message below on Facebook:
"In the early hours of today, my father, friend, teacher, confidant passed on." he wrote
Although there was no other detail about the cause of the sad event, he said it was due to complications arising from the stroke he suffered five years ago. The veteran thespian who was a powerful force in the screens in the 80's and 90's disappeared from the scenes after he was hit with stroke and complained in 2013 that his colleagues in the industry had abandoned him – an accusation which seems to be recurring with every ailing actor/actress under the AGN.