Funmilayo Kuti was the first woman to drive a car in Nigeria in 1951 at the age of 51. Famous as the mother of the Afrobeats sensation, Fela Anikulapo Kuti, she was a women's rights activist, educationist, and politician born on 25 October 1900.
Before Funmilayo Ransome Anikulapo Kuti broke the jinx and drove as a woman in Nigeria, indigenous men had driven cars for over 3 decades in the country. She also achieved the feat as the first female to be accepted into the Abeokuta Grammar School. In her way, history has marked her for setting a pace that women in Nigeria can achieve anything.
Who Was the First Woman to Drive a Car in Nigeria?
As you would rightly find, Fela's mother, Funmilayo Kuti, was the first woman to drive a car in Nigeria. Before then, she rode a bicycle as a means of transportation while her husband, Israel Oludotun Ransome-Kuti used a motorcycle. Around March 1935 or July 1936, Funmilayo and her husband decided to purchase two cars from England from their limited means of livelihood.
However, the activist never drove any of the cars and she had to write to her lawyer for a change since the cars had issues. Well, before then, she had never had anything to do with cars, but it taught her a lot about cars.
Funmilayo Ransome-Kuti would later become the first woman to drive a car in Abeokuta and by extension in Nigeria. The make and model of the cars are not known but around the time the family bought their cars in the 1930s, Cadillac, Ford, and a few others were the most popular.
Who Is Funmilayo Ransome Kuti?
Going by the popular name,
"Queen of Lisabi"
,  Oluwafunmilayo Frances Ransome-Kuti was born on 25 October 1900. She was born into the family of Chief Daniel Olumeyuwa Thomas from Abeokuta, Ogun State. Her father was a farmer and a slave returnee from Sierra Leone. Her mother, on the other hand, was Lucretia Phyllis Omoyoeni Adeosolu, a dressmaker who lost 2 children in infancy before Funmilayo was born.
The family genealogy states that she was originally named Frances Abigail Olufunmilayo Olufela Folorunsho Thomas. She was the great-granddaughter of a liberated slave in the early 19th century who was one of the first Christians in the Abeokuta area after their return from the trans-Atlantic traffic in slaves.
Funmilayo Ransome Kuti's Education
Coming from a household that appreciated education, Oluwafunmilayo's parents enrolled her in school early. From 1906 to 1913, she attended St. John's Primary School, Igbe, Abeokuta, and headed to Abeokuta Girls Grammar School.
In 1914, she was recorded to be the
first female accepted
into the Abeokuta Grammar School. This was followed by the subsequent registration and entrance of five other girls into the school.
Subsequently, she was given a scholarship to study in Cheshire, England, by the Church Missionary Society and to attend a finishing school for girls. While in England, Funmilayo studied domestic sciences, education, French, and music. She gained her teaching degree from Wincham Hall College, England in 1922.,
Before her return to Nigeria, she dropped her Christian name Frances-Abigail and mainly took up her native name Oluwafunmilayo. She also took to speaking more of her dialect.
Funmilayo Ransome Kuti's Job as a Teacher 
After her return to Nigeria, Funmilayo Kuti taught in a school in Lagos. A few years later
(in 1931), after getting married to her husband, she left her job as a teacher and returned to Abeokuta in 1932 and became the principal of the Abeokuta Grammar School.
One would say that that was the beginning of the extraordinary events surrounding Olwafunmilayo Ransome-Kuti's life. Once reaching the school, she began creating her section of classes which she called, "Mrs. Kuti's Kindergarten class".
After a short time, she entreated the Nigerian Department of Education to elevate her small dream into a larger one by making it a primary school and thankfully, it was accepted. Funmilayo collaborated with elite women around the country who also had schools to improve the system. The circumstance afforded many married women career prospects.
She later took the route of an activist and politician and became famous for being the leader of the Abeokuta Women's Union (AWU). She was against taxation without representation. The tax policies were reviewed at the time and young women as young as 15 were expected to pay.
Due to her activism, she was given the traditional title of "Beere" which translates to English as "the first among equals".
Who was Funmilayo Ransome Kuti's husband?
Reverend Israel Oludotun Ransome-Kuti was Funmilayo Ransome-Kuti's husband. They met while they were at Abeokuta Grammar School but it was not until her return from England that they formed a budding friendship that led to marriage.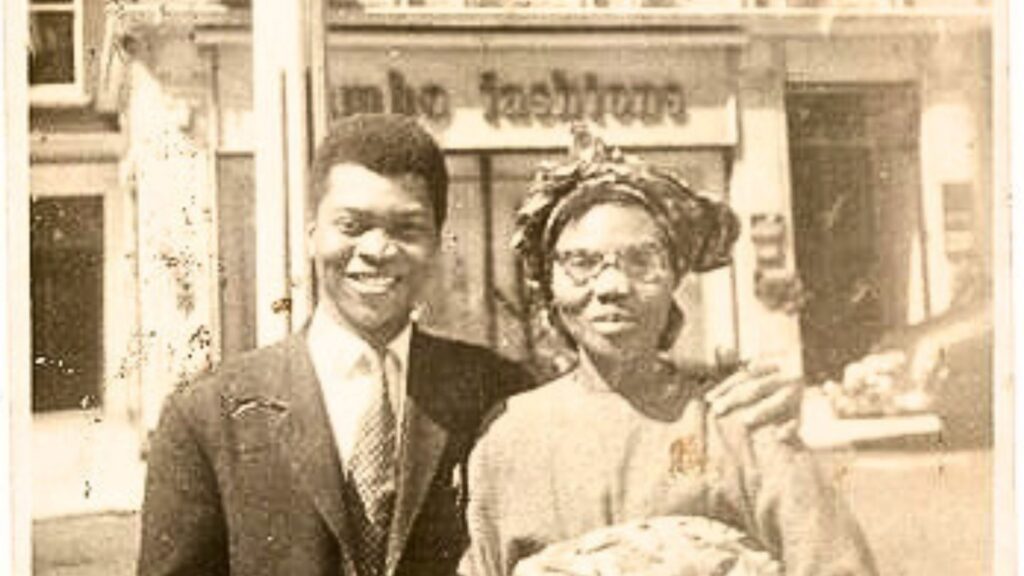 On 20 January 1925, the couple got married and stayed married for about 30 years before Israel died in 1955.
Reverend Israel Ransome-Kuti was born on 30 April 1891 in Abeokuta, Ogun State to Rev. Josiah and Bertha Anny Ransome-Kuti.
He attended the Lagos Grammar Primary School and Abeokuta Grammar Secondary School respectively. At the time, many liberated slaves were still residing in Freetown, Sierra Leone, and so he was able to move there to Fourah Bay College in Freetown for his studies.
Upon his return to Nigeria in 1916, he began to teach in Lagos till 1918. Later on, he was made principal of Ijebu-Ode Grammar School and formed the first Boy Scout Troupe in the province. Reverend Israel Ransome-Kuti was later recalled to Abeokuta Grammar School in 1932 and he worked there for the next 22 years.
He played a  key role in the formation of the Nigerian Union of Teachers and was elected the national president of the union, the largest African professional group, from 1931 to 1954.
Nigeria's First Woman to Drive a Car was a Mother of Four
Despite being nine years younger than her husband, it did not stop Funmilayo Ransome-Kuti and Reverend Israel Oludotun Ransome-Kuti from having a successful marriage that would later produce four children.
Her first child and only daughter, Dolapo Ransome-Kuti, was born in 1926 and died in 2010.
Olikoye Ransome-Kuti was the second child of the family. He was born on 30 December 1927 in Ijebu Ode but died on June 1 2003 at the age of 75. During his lifetime, he worked as a senior lecturer in the Department of Pediatrics at the University of Lagos, College of Medicine.
He was a one-time minister of health in the 1980s under the General Ibrahim Babangida administration. He, alongside a few others, is considered to have led one of Nigeria's biggest and most successful NGOs – Society for Family Health Nigeria. The NGO aims at providing childcare services and implementation of family planning services.
The third child of the family is Olufela "Fela" Olusegun Oludotun Ransome Kuti. He was born on 15 October 1938 and died on 2 August 1997. Fela Anikulapo Kuti as he is fondly called was a Nigerian musician and Afrobeat pioneer in West Africa and leader of the Kalakuta Republic.
He is regarded as the most popular individual in the Ransome-Kuti dynasty besides his mother. He is known for his sociopolitical dynamics and fearless speaking against injustice and government strives.
Funmilayo's last child is Bekololari Ransome Kuti who was born on 2 August 1940 and died on 10 February 2006. He was a physician and became the chairman of the Lagos State branch of the Nigerian Medical Association and its national deputy chairman.
In 1984, he was jailed and his medical association was banned. He was again jailed and sentenced to life imprisonment in 1995 for opposing and directing the glare of the world on Olusegun Obasanjo's mock trial. He was, however, pardoned after the death of Sani Abacha under the Amnesty International program in 1998.