YouTube has only existed for a few years now as it was created in 2005. And it's not like it has been around forever like Google or it's the only video streaming website out there. Of course not. YouTube has a number of alternatives. And not just one or two like some people like to think; there's a whole world of video streaming-and-downloading websites out there that could at any time send YouTube out of business. Whereas most of these sites have almost the same features as YouTube, some have more specialised features and even offer higher quality videos than YouTube. Even better, those looking for Nigerian home videos don't necessarily need to rely on sites like Hulu, Daily Motion, Vimeo, Stickam, or Blinkx… not when Nigeria has a number of websites that pretty much offer the same. After all, who understands your taste for home videos other than your fellow compatriots?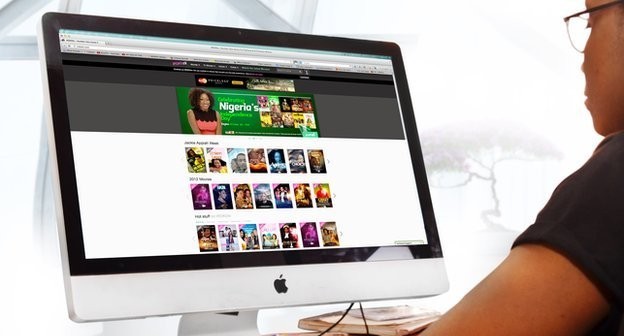 Well, having said that, you may have to look at the following list of the 10 Best Websites for Watching Nigerian Home Videos:
When was the last time you checked Channels TV? If not soon, then you've been missing a lot. For one, this vlog has evolved from that traditional broadcasting TV channel you used to know and, as we speak, it's redefining the broadcasting business of journalism in Nigeria. That's to say Channels TV has now transformed its initial video content into digital videos and texts just to suit the digital audience of today. In fact, if you happen to have watched that video of President Obasanjo bopping the Gangnam style, then know; Channels TV was behind everything you saw.
Ndani TV was created by a group from GTBank. This group explored the entertainment side of GTBank and turned it into a video blog and an online magazine as well. And so far, this vlog has managed to feature the likes of 2face, Wizkid, and Jumia among the rest. So if you're interested in learning something about Nigeria's entertainment scene while watching some of the most entertaining videos in the country, this is the site for you.
For an online news portal that records all the political high jinks in Nigeria, Sahara TV should be your first stop. Here, you'll be entertained by the two high-profile programmes that are featured on the channel: Time Out and Dr. Damages.
VideoNaijj is the site to look for if you're searching for a vlog that has absolutely anything as far as video entertainment is concerned. From some of the drollest Nigerian videos to the most entertaining music videos, movies, and documentaries, there's no way you'll ever get bored after discovering this website.
Created in 2006, Notjustok.com has grown to be one of the most-visited online platforms that nourish the population in Nigeria with contemporary music releases, videos, as well as entertainment gossips. By visiting the website, you'll be exposed to all sorts of A-list music artists from Nigeria—and upcoming ones as well, together with all the music videos that are currently shaking the entertainment scene in Nigeria.
Nigerian watch is an online newspaper that features all sorts of news that you're likely to see in any Nigerian newspaper. But that's not all, nigerianwatch.com/watch-videos feature all the trending Afrobeats videos that you can either stream or download. Also noted is their top 20 Afrobreakers chart, which features the top 20 music videos as watched on YouTube.
ZeraTV is one of the video websites whose popularity curve is rising at an alarming rate. By visiting the site, you're likely to experience pure entertainment from Nigeria, ranging from full-length Nigerian movies, TV shows, music videos, and original movie series—all uncut and uncensored.
Owned by Iroko Partners, Irokotv is definitely one of the biggest distributors of African movies—especially Nigerian movies—in Africa. So if you have a thing for African movies, then this online video websites should be your number one priority of where to start searching.
Naijaboyz run a channel on Youtube that you should never miss if you're looking for a good laugh. Actually, these two poster boys pick some of the most popular music videos and then make an African corruption of them before posting on this Channel.
One of Nigeria's most entertaining comedians, AY, is behind this YouTube channel. Apart from being an active TV programmer and show host, the comedian runs this channel, which showcases some of his comic skits. Most noted was his recent imitation of Kim Kardashian's visit to Nigeria—Now if you didn't watch it, consider seeing it first before exploring other clips on the channel.
Editor's Recommendations