Buying and selling are dated back to the early BCs when people brought their farm produce and livestock in exchange for what they lacked. Today trading has evolved into what we know it to be.
In Nigeria, there are so many markets that attract a huge number of people, this time not for barter trading but for money and product exchange. The country has grown to become West Africa's largest market and has great potential to break into other continents considering its massive population.
Most of the markets in Nigeria are not product restricted, as they sell everything from Gucci shoes to palm oil. With over 173 million residents in the country and about 80% of them as potential customers, these markets have all it takes to expand their coasts. It is obvious then why every manufacturing company wants to have its product exported to Nigeria – it is one of the most sought-after hubs for consumer goods worldwide.
A typical shopping routine in any Nigerian big market requires nothing less than an hour commitment, and this is due to long walks, draggy bargaining, manoeuvring through the noisy crowd, and the frequent calls from traders seeking to lure passers-by to their shops. In a case where the buyer has a long list, it might take about three to four hours of rigmarole if not more, trying to locate different shops that spread across the enormous market.
We have carefully listed out some very big markets in different parts of the country, for the benefit of visitors who might not know their way around and also for Nigerians who barely know where to buy stuff from. Check them out!
Biggest Markets In Nigeria
20. Zaki Biam Yam Market – Benue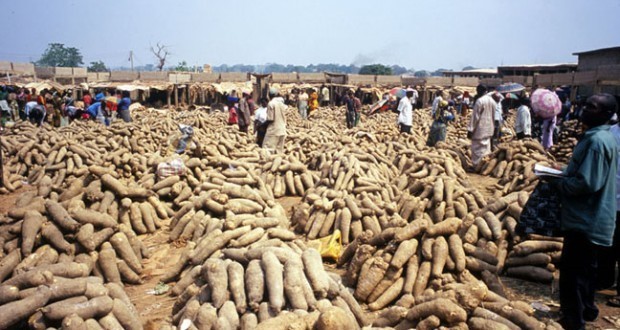 Situated in the Food basket Of The Nation, Zaki Biam is Nigeria's largest mono-product market. The market opens to only buyers and sellers of Yam. Buyers from different parts of the region meet with farmers and other first-hand sellers to purchase yams in huge quantities. This is the best place to buy yams at a very low cost as a higher percentage of the sellers are local yam cultivators. Benue is Nigeria' largest yam producing state, and Zaki Biam records an average sale of 1.5 million tubers every year.
19. Aleshinloye Market – Ibadan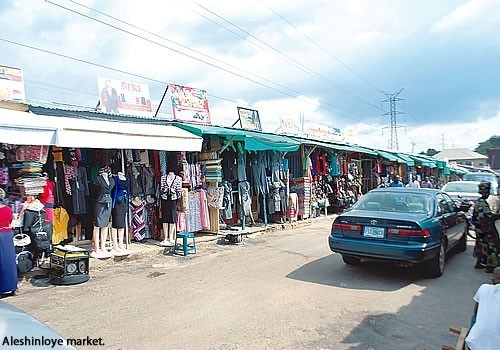 Aleshinloye market is one of the biggest markets in Ibadan. Recently, it had a fire outbreak and to that effect was shot down for a while. Back in business though, Aleshinloye Market remains one of the most visited markets in Ibadan and the oldest trading hub in Western Nigeria.
18. Onyingbo (White sand) – Lagos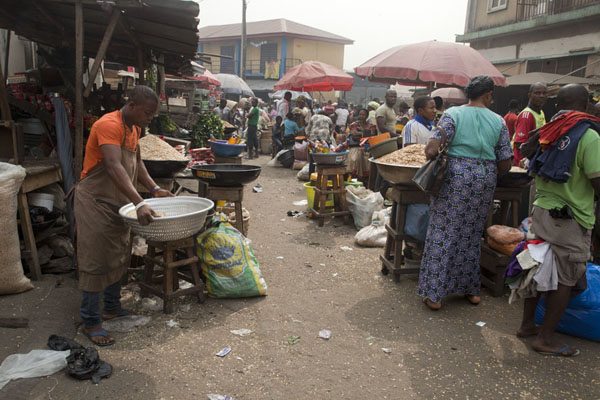 Oyingbo market is located in the Yaba axis of Lagos. This market has a sister market at Iddo, and they are responsible for the peculiar traffic jams in Onyingbo area. The market has a variety of commodities, mainly foodstuff and livestock, which are sold at a cheap rate. However, not as low cost as commodities sold in Ketu Market.
17. Alade Market, Ikeja – Lagos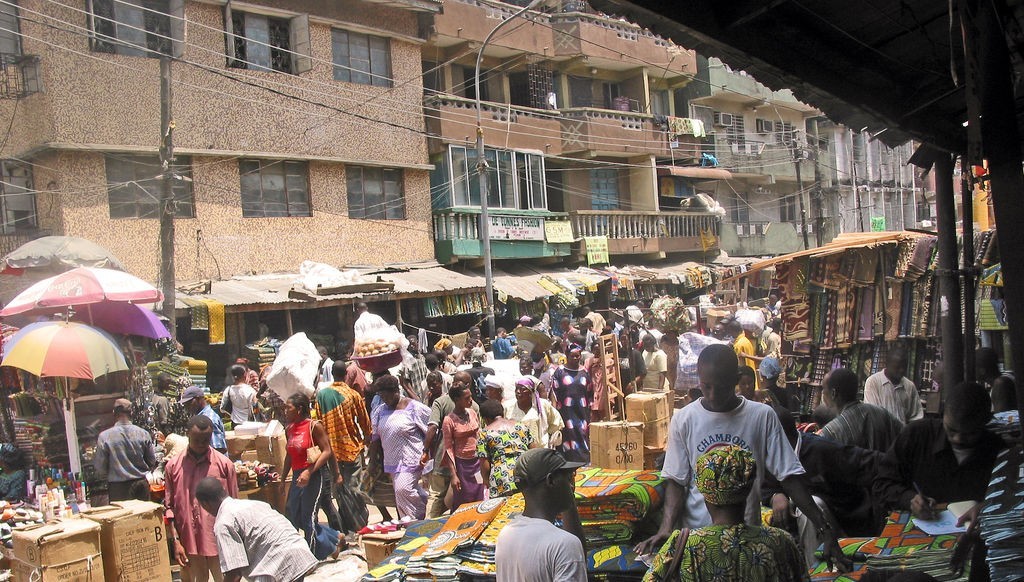 Alade market is one of the well-organized markets in the country. It is an upscale market reserved for the rich who can not rely on Shoprite and other large shopping malls.This exclusive market is home to everything glamorous and trendy since it is not for every Dick and Harry.
16. Mile 12 Market – Lagos
Mile 12 market is generally known as the hot-bed and most cost-effective marketplace for farm produce and foodstuffs in Lagos. It used to be typically crowded and dirty but has been largely reconstructed to a cleaner place. The re-branded market can now be easily accessed but still retains its noisy atmosphere.
15. Computer Village – Lagos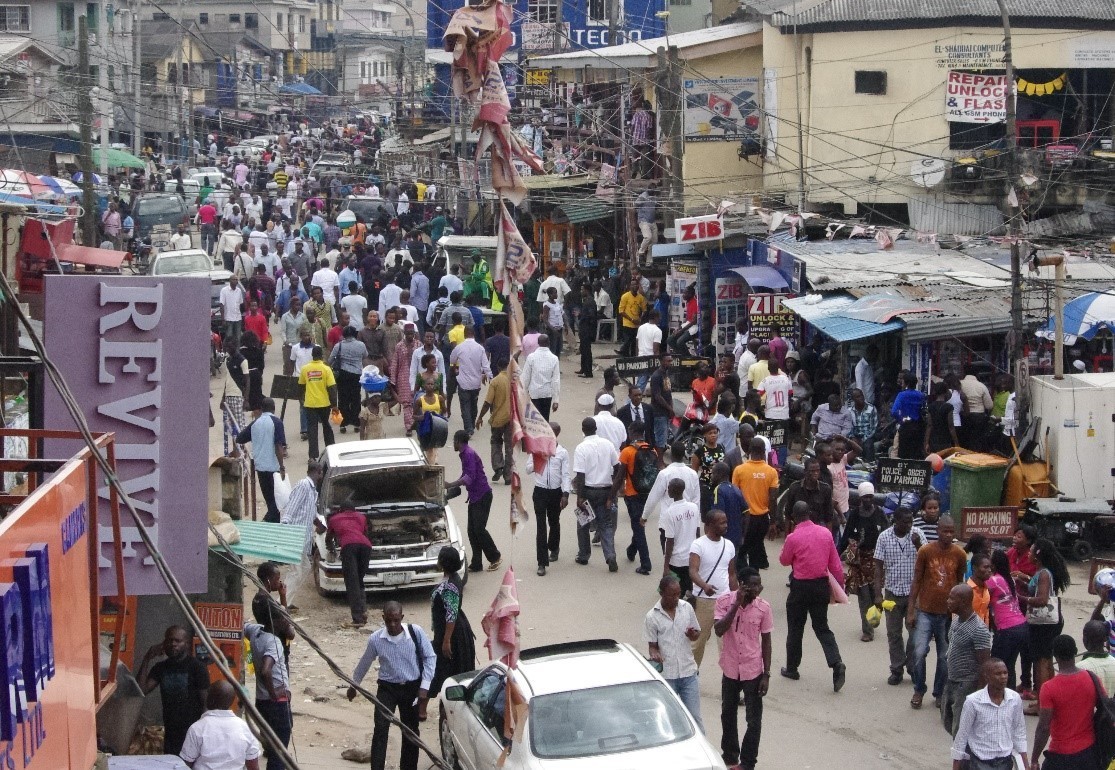 Computer village is the largest IT hub in West Africa and is located at the under bridge axis of Ikeja, Lagos. This busy market was once a residential area many years back. In 2003, when mobile phones were introduced into Nigeria, the place evolved into a gadget home.
Today, Computer Village is indeed a technology/gadget Village where every villager deals on sales of mobile phones, computers, and various accessories that go with them. According to the Minister of Information and Communications Technology, Omobola Johnson, Computer Village generates about $2 billion to the country's economy, annually.
14. Bodija Market, Ibadan – Oyo State
Bodija Market is a very popular market in Ibadan. At the market, a lot of foodstuffs, home items, and other things are sold and they are usually sold at affordable prices.
13. Nkwo Nnewi Market – Anambra State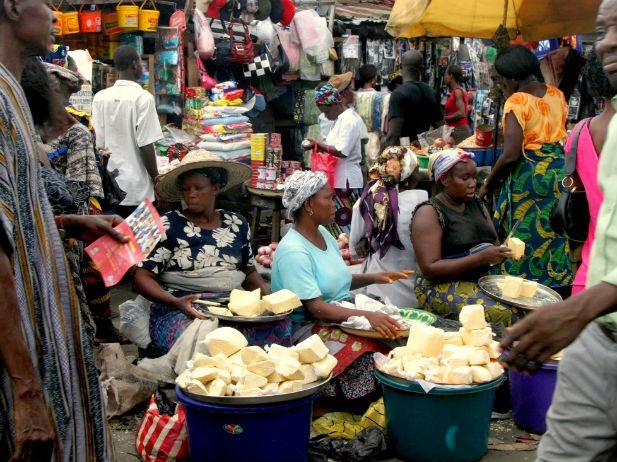 This market is located in Nnewi, Anambra state, and is referred to as the Japan of Africa. It is the second largest urban space in Anambra State and holds once in four days, only on Nkwo market days.
12. Newmarket, Aba – Abia State
Aba has two big markets among other smaller ones and Newmarket is one of the two largest. This market attracts thousands of sellers and buyers every day including Sundays. Although just like the other markets in the state, this market is known to be water-logged and muddy during raining season, and dusty and dirty at all times.
11. Jos Main Market – Plateau State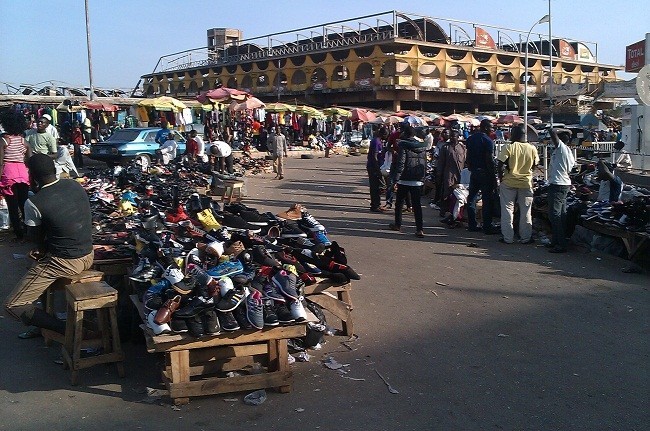 Jos main market is known as the largest indoor market in West Africa. It is beautifully arranged and designed to please its patronizers without making them walk aimlessly for a long time.
10. Oil Mill Market – Port-Harcourt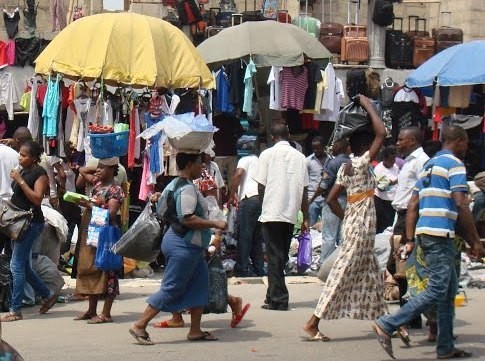 Oil Mill Market, otherwise known as Wednesday (or midweek) market came into existence in Rumukwurushi, Portharcourt, soon after the Nigerian/Biafra War. The market started as Nnempi Market whose major trade commodity was cassava and palm products. Although the market is meant to hold once a week, its surroundings have evolved to an everyday market zone while the main market days remain the busiest day.
Read Also: 10 Sure Signs You're With A Nigerian
9. Oja-Oba/Orita Merin Market, Ibadan – Oyo State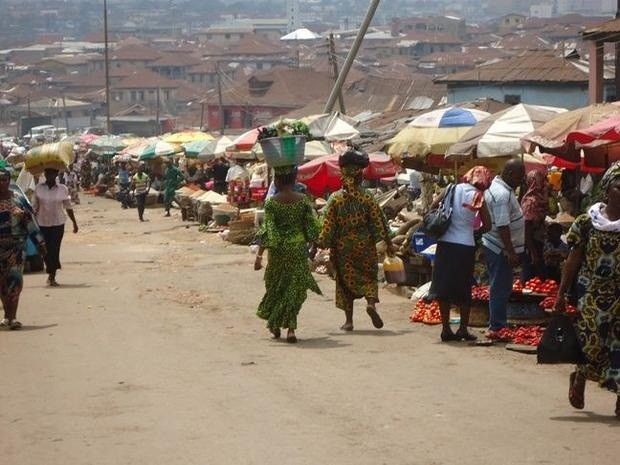 Oja-Oba/Orita Merin Market is also known as The King's Market and it is one of the biggest foodstuffs markets in the ancient city of Ibadan.
8. Ogbete Main Market – Enugu State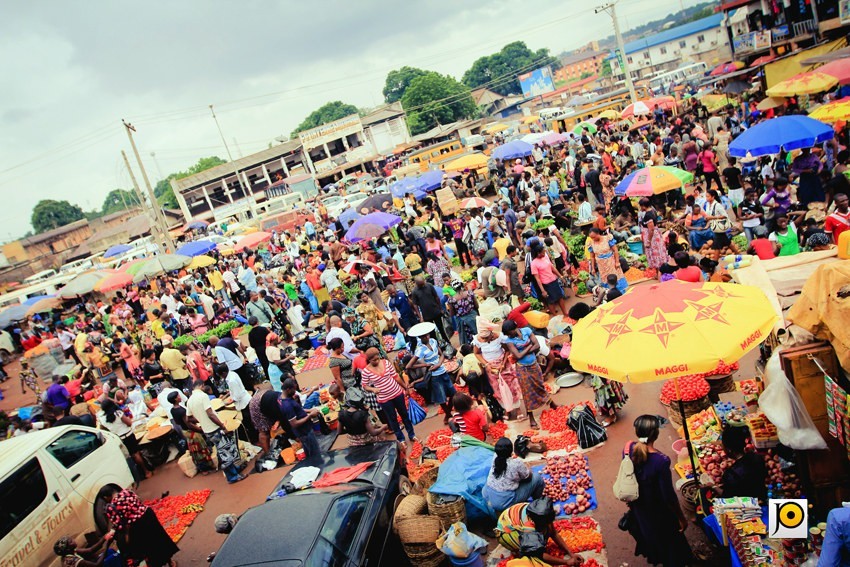 This is Coal City's biggest market. It is the most beautiful and well-organized large markets in Nigeria. This market sells a wide range of products and most retailers in the state get their stock from the Ogbete Main market since things are sold there at a cheaper rate.
7. Kurmi Market – Kano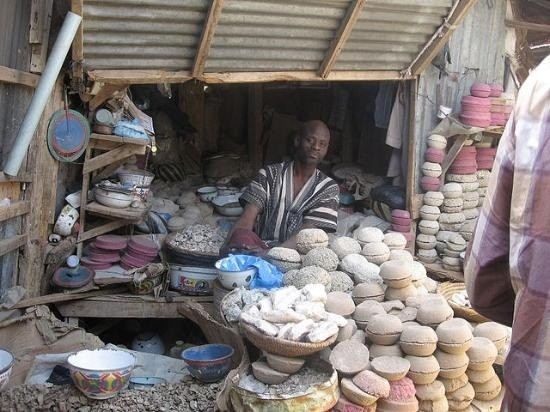 Kano has one of the biggest markets in Nigeria called the Kurmi Market. It was founded by a King in Kano, Muhammad Rumfa, in the 15th century. The market shares this name with a prominent Nigerian football team and sells all kinds of products made by artisans.
6. Idumota Market – Lagos State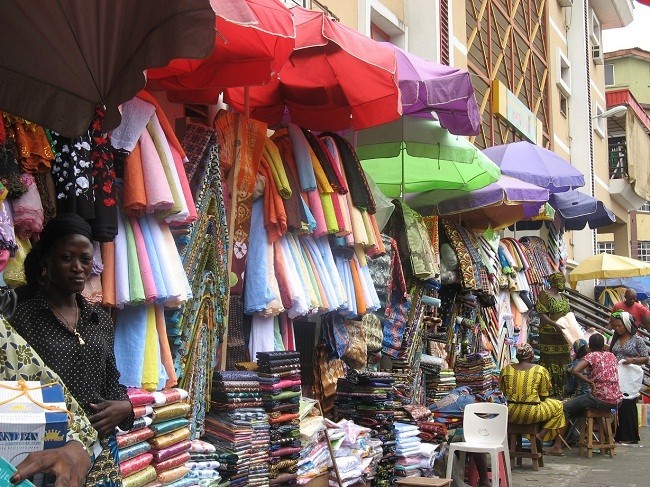 Idumota Market is one of the oldest markets in Lagos state. It opens from 6.am till 5 pm every day and there are always activities that seem unending in the market. Most Nollywood distributors have their shops and offices in this market, as they sell home videos and music CDs in bulk.
5. Alaba International Market – Lagos
Alaba market is a very popular market for both Lagos residents and other Nigerians. This "international market sells assorted brands of electronic products and imports directly from manufactures in and out of the country. They also deal on CD marketing and distribution and is Nigeria's number one piracy market.
4. Ariaria International market, Aba – Abia State
Ariaria is the China of Africa, home to Nigerian made goods. This is where a lot of product replicas are made and sold. The market also has a segment for manufacturing only, where a range of stuff is hand-made. Although the market has been tagged to make and sell, cheap and inferior products, business won't stop for its sellers and customers troop into the place from various parts of the country.
3. Balogun Market – Lagos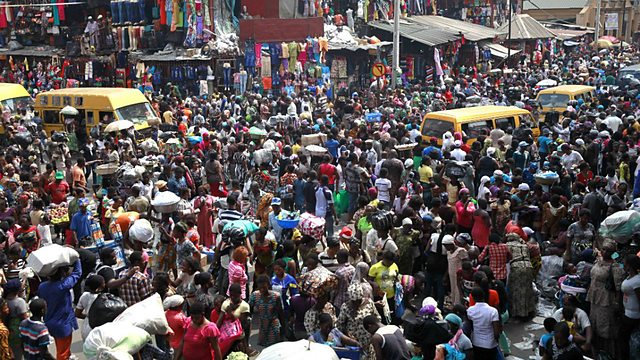 Balogun is unarguably a very large market that sprawls across so many streets on Lagos Island. This market is the best place to get great bargains on different fabrics: laces, Ankara and office wear and shoes, among others. It is advisable to explore the overly big market with someone who knows the way around and understands how to bargain, especially in Igbo or/and Yoruba dialect.
2. Oshodi Market – Lagos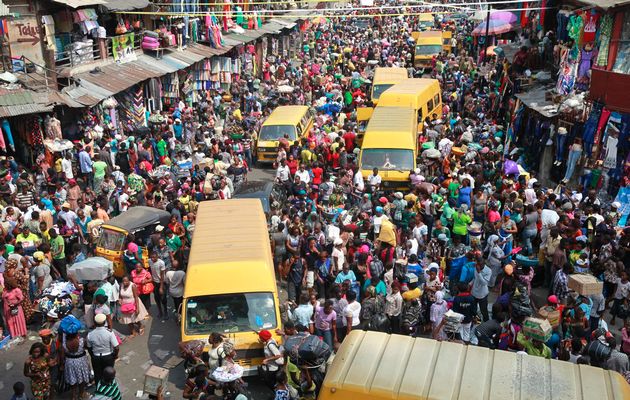 Oshodi on its own is one of the most industrious areas in Lagos, and its market is among the biggest and busiest. The market is known for its rowdiness,  giant size, and affordable sales of commodities.
1. Onitsha Main Market – Anambra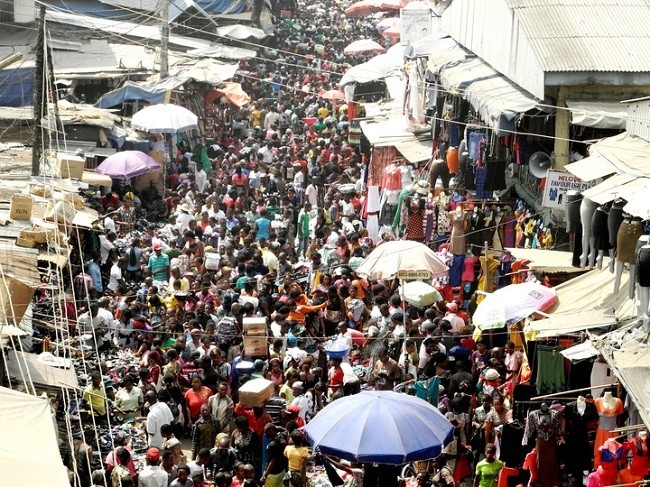 The Onitsha Main market is the largest and busiest market in Nigeria and West Africa at large. The market offers a wide range of products and services. Be rest assured to get any kind of product at very affordable rates. People from different parts of the country visit this market for small and large business transactions because most of the sellers get their goods directly from the manufacturers. However, shopping in Onitsha Main Market is usually fun but exhausting.