The richest farmers in Nigeria hail from different parts of the country and are primarily involved in both plant and animal farming. Apart from farming, most of them are involved in other businesses and some of them are even politicians. While many people have made it to this list, Olusegun Obasanjo is the richest and has one of the biggest farms owned by any individual in Nigeria. 
Others that make it to the list include a former military head of state, Aliko Dangote's cousin, and another who became the second largest rice farmer in his 30s. Here are all the other important details about the richest farmers in Nigeria, what they produce, and other things about them and their farms.
Meet the 10 Richest Farmers in Nigeria 
10. Prince Arinze Onebunne (Jovana Farms)
Net Worth: $10 million
Farm Location: Mushin, Lagos State; Park Avenue, GRA, Enugu State; Umuowa, Ngor-Okpalla, Imo
Produce: Mainly animals (grasscutters, snails, chicken, antelope, rabbits)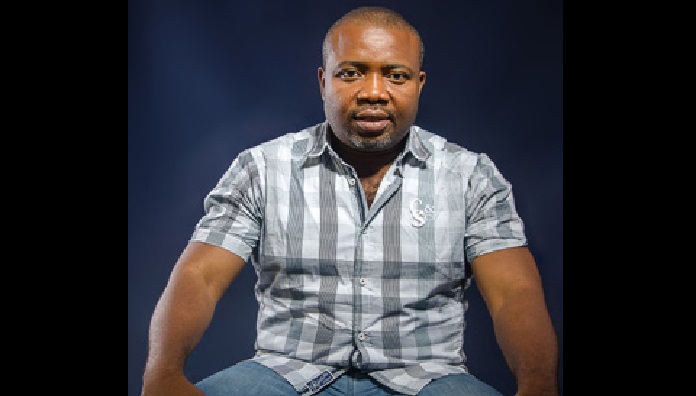 Prince Onebunne is the founder of Jovana Farms and one of the most renowned animal husbandry farmers in Nigeria. He is known for his expertise in breeding rabbits, quails, antelopes, guinea pigs, antelopes, and fish farming. He also farms mushrooms.
Away from that, he also earns from his Living Foods Conservation & Utilization business. The company consults and advises clients on what to eat and what to keep away from.
9. Lady Olufunmilayo Agbato
State of Origin: Osun State
Net Worth: $30 million
Farm Location: Ogere Remo, Ogun State
Produce: mainly animals (poultry) and livestock feed
Her husband, the late Dr. Olatunde Agbato founded the Animal Care Services Konsult which is now one of the biggest fans in Nigeria. Lady Olufunmilayo Agbato takes charge of the affairs of the company.
Lady Olufunmilayo Agbato has a net worth of $30 million and her Animal Care Services started operations in 1983. Now, the farm is one of the largest layer farms in Nigeria.
The farm provides numerous services such as providing livestock feed, offering training, health products, and consultation among others.
8. Kolawole Adeniji (Niji Groups)
State of Origin: Osun State
Net Worth: $60 million
Farm Location: Ilero, Kajola Local Government Area of Oyo State
Size: 5000 hectares
Produce: Cassava, maize, yam
A trained Mechanical Engineering Technologist, Adeniji is the founder and chairman of Niji Groups. The company is involved in agriculture and hospitality. Under the Group, he has subsidiaries that process and manufacture agro equipment, assemble tractors; and farming and food processing.
He is also an agro consultant and has worked in several Nigerian states and African countries such as Ghana, Congo DR, Liberia, and Cameroon. All these and more have contributed to his $60 million net worth.
He is known to have pioneered the making of odorless fufu and he designed the mechanical fryer for garri. Also, he is the first farmer in Nigeria to partner with developers and bring cassava peelers into the country. He is often regarded as one of the largest producers of cassava in Nigeria.
7. Rotimi Williams (Kereksuk Rice Farm)
Date of birth: 1981
Age: 42 years old
Net Worth: $80 million
Farm Location: Nassarawa State
Size: 45,000 hectares 
Produce: Rice
Rotimi Williams has the second largest rice farm in Nigeria and it is called Kereksuk Farms. The farm is on 45,000 hectares in Nassarawa State and has employed over 600 workers. The multi-billion farm has contributed to Williams' net worth of $80 million. As of 2016 in a Forbes interview, he established that the farm was producing 8,000 metric tons of rice a year. This may have added significantly over the years.
He is an economics graduate and has worked with several organizations. He was a journalist and was also an analyst with European Economics and Financial Center in London. Rotimi held a position at First City Monument Bank before he became a farmer.
6. Usman Dantata Jr. (Anadariya Farm)
State of Origin: Kano State
Net Worth: $250 million
Farm Location: Tiga, Bebeji, Kano State
Size: 2,000 hectares
Produce: Plants (food, fruit, and vegetables) and poultry (hatchery, feed, and other products)
The Anadariya Farm which was founded by the late Alhaji Usman Sanusi Dantata in the 1960s was a major producer of poultry products in Nigeria before it died down. However, Aliko Dangote's cousin, Usman Dantata Jr. revived the farm which is worth billions of Naira.
Usman uses about 2,000 hectares of land to farm, produce livestock feed, as well as farm produce such as fruits, vegetables, and other livestock. The farm also houses over 40 birds' houses and each occupies about 2 hectares of land.
With all of these and more, Usaman Dantata Jr. has accumulated a net worth estimated at $250 million making him one of the richest Nigerian farmers. Moreso, he is the CEO of Dansa Foods Limited.
5. Abdullahi Adamu (Shabu Farms/Nagari Farms)
Date of birth: 23 July 1946
Age: 77 years old
State of Origin: Nassarawa
Net Worth: $600 million
Farm Location: Keffi, Nassarawa
Size: Over 3000 hectares (Shabu) and over 1000 hectares (Nagari)
Produce: plants (maize, cowpea, guinea corn) and livestock (cattle)
Abdullahi Adamu is the former governor of Nasarawa State and at the time of this report, he serves as the chairman of the All Progressives Congress (APC). As a farmer, he founded Shabu Farms which sits on over 3000 hectares of land in Nassarawa State.
Adamu whose net worth is estimated at $600 million started his farm in the 1980s. The farm produces cowpea, guinea corn, and maize. It is also rich in animals, especially cattle which serve as the "raw materials" for his Nagari yogurt. Only for the yogurt, he received about ₦680 million from First Bank for expansion.
The farm has generated over a billion Naira since it started and has created multiple jobs while also helping in boosting Nigeria's economy through agriculture.
Adamu is also the head of Nagari Integrated Dairy Farm in Keffi. This is reportedly the largest dairy farm in Nassarawa State.
4. Murtala Hamman-Yero Nyako (Sobere International Farms)
Date of birth: 27 August 1942
Age: 81 years old
State of Origin: Adamawa State
Net Worth: $600 million
Farm Location: Adamawa
Produce: Plants (fruits, vegetables, and food), Dairy products, and animals
The former governor of Adamawa State Malam Aminu Nyako is the Managing Director and Chief Executive Officer of Sobere International Farms. The farm produces Admiral'A yogurt which is the largest solar-powered dairy in West Africa. He also has the largest mango farm in Nigeria.
The farm which was founded by Nyako's father who was famous as Baba Maimongoro has attracted the likes of Bill Gates among others. The farm which may be worth billions of Naira has produced dairy products and exported mangoes to Europe and the Middle East.
This farm has contributed to the $600 million net worth of Nyako. He served in the Navy, was a military governor of Niger State, and also became the chief of Naval Staff.
3. Tunde Folawiyo (Yinka Falawiyo Farms)
Date of birth: 12 April 1960
Age 63 years old
State of Origin: Lagos State
Net Worth: $650 Million
Farm Location: Oyo State; Lagos State
Produce: plantation (maize, pineapples, and cassava) poultry
Forbes estimate Tunde Folawiyo's net worth at $650 million and in 2014, they listed him as one of the 50 richest people in Africa. The wealthy farmer has made his income from several sources. He is the managing director of the conglomerate Yinka Folawiyo Group. It houses subsidiaries such as agriculture, shipping, energy, real estate, and engineering.
Looking at the agricultural aspect of the business, Yinka Folawiyo's farming entails both plants and animals. He cultivates products such as pineapple, maize, and cassava. He also has a farm that sits on 308-hectare poultry where eggs and chickens are produced for consumption across Nigeria.
2. Abdulsalami Abubakar (Maizube Farm Nigeria Limited)
Date of birth: 13 June 1942
Age: 81 years old
State of Origin: Niger State
Net Worth: $1 billion
Farm Location: Minna, Niger State
Size: Over 500 hectares
Produce: plants (also processes juice), dairy products (yogurt), eggs, chicken
Abdulsalami Abubakar is one of the richest farmers as well as individuals in Nigeria. He owns the Maizube Farm Nigeria Limited which is located in Minna, Niger State. Per reports, its plantation sits on over 500 hectares. It is also known for its pool of wealth in chickens and its products such as eggs.
Other things produced through the farm are different types of food, yogurt, juice, and other beverages.
Besides the farm, Abubakar is a retired army general, former Nigeria's military head of state, and chief of defense staff. So, with the farm and all of these, he has been able to accumulate a $1 billion net worth and only his Maizube Farms have generated multimillions of Naira.
He has other major companies, including Integrated Energy. The company became the sole investor in electricity distribution when Nigeria's Privatization Council offered for sale to the highest bidders today for 197.25 billion naira ($1.25 billion).
1. Olusegun Obasanjo (Ota Farm)
Date of Birth: 5 March 1937
Age: 86 years old

State of Origin: Ogun State
Net Worth: over $1.6 billion
Farm Location: Ota, Ogun State
Size: 30,000
Produce: plants (cassava, yam, sweet potato, and maize) and animals (chickens, pigs, grasscutters, and rabbits)
Former Nigeria's president Olusegun Obasanjo is worth more than $1.6 billion in estimation and this makes him the richest farmer in Nigeria. He also has the largest farms in Nigeria and according to sources, it sits on more than 30,000 hectares and has over 5500 workers.
The Obasanjo Farms Ota was created in 1979 and it produces several plants and animals. The animals he is known for are chickens (and their products such as eggs), pigs, grass cutters, and rabbits. His plants include cassava, yam, sweet potato, and maize. The politician cum businessman has continually tried to bring new mechanization to farming and in early 2023, it was revealed that he commissioned a new cassava breeding technology.
From the farm, he is said to make an average of $250,000 (34 million) daily and about 8.3 billion Naira in a year.