Aliko Dangote maintains #1 on the list of the richest black billionaires in the world today and closely following him are other great men and women who have distinguished themselves and made names as the wealthiest black people alive. What made these people so wealthy seems out of the ordinary, but read further to find out their various sources of wealth.
According to Forbes latest list of richest people in the world, 10 out of over two thousand men were blacks much of which came from Nigeria. Majority of the billionaires on the list are self-starters who built their business empires in finance, sports, media, and commodities. Looking at the list, black billionaires are fewer than 1%, down from 12 in 2016.
The global media company, focusing on business, investing, technology, entrepreneurship, leadership, and lifestyle, Forbes, compiles its list using stock prices and exchange rates to make an estimate of the net worth of top influential people. It then ranks them based on their wealth. Here, therefore, is the list.
Richest Black Billionaires In The World.
#1. Aliko Dangote – Net Worth: $14.1 Billion 2018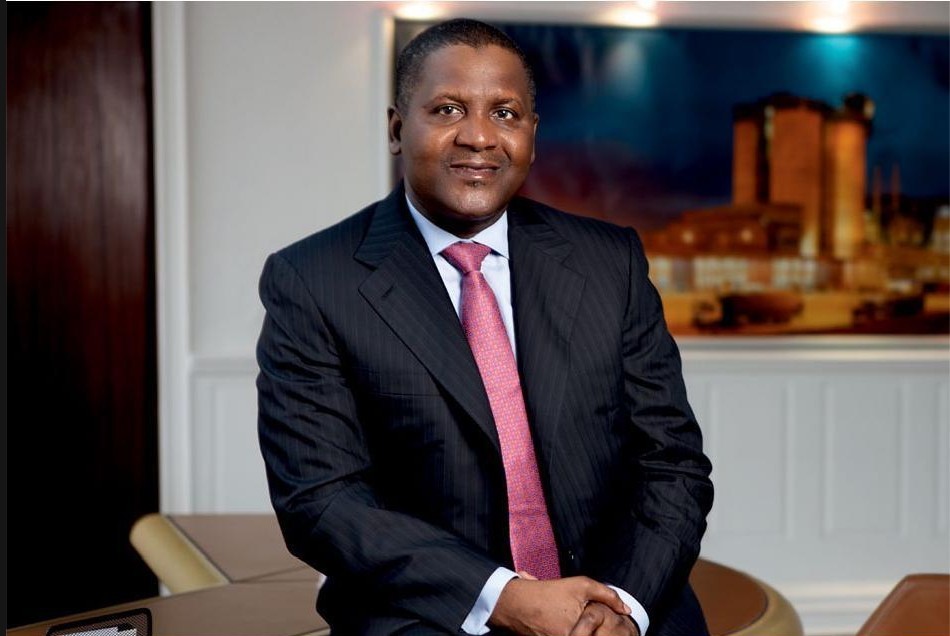 Born: April 10, 1957, in Kano
Nationality:  Nigerian (Hausa Tribe)
Source of Wealth: Dangote Group; Cement, Flour, Sugar, Oil etc
Dangote is one of Nigeria's business moguls who has lived and invested much into the country's business. His publicly traded Dangote Cement which he chairs remains Africa's largest cement manufacturer. The company is, no doubt, grabbing new markets across Africa, with over $750 million in new plants planted in  Kenya and Niger.  He also has sugar, salt and four milling businesses that are all making the hit on the Nigerian Stock Exchange.
#2. Mike Adenuga Net Worth: $5.3 Billion 2018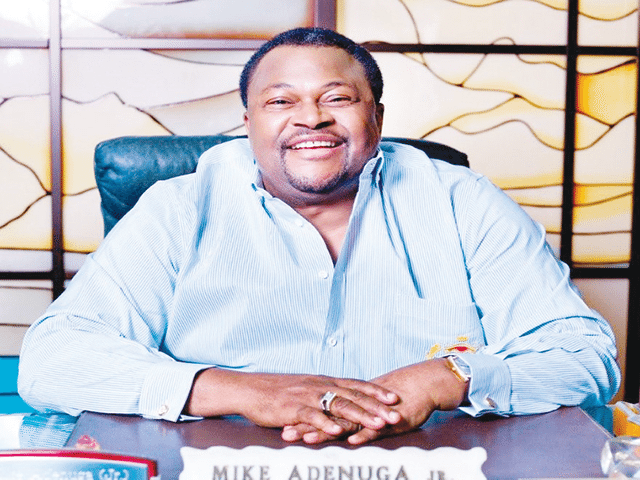 Born:  April 2, 1953, in Ibadan
Nationality: Nigerian (Yoruba Tribe) 
Source of Wealth: Telecommunication; Globacom, Banking; Sterling Bank, Oilg and Gas; Conoil
Making his first wealth at the age of 26, from the importation of clothing materials in the 1970s, Otumba Michael Adeniyi Agbolade Ishola Adenuga Jr is another business magnate from Nigeria whose wealth cannot be ignored by anyone in the world. His mobile telecom company, Globacom, is the second largest operator after MTN in Nigeria with over 30 million subscribers. while his Conoil company numbered among the largest indigenous oil exploration and producing companies in Nigeria today.
In addition to this, the business mogul is also known as the highest individual with properties both in Nigeria and its neighbouring countries like Ghana. Mike also owns a significant stake in the construction company called Julius Berger.
#3. Robert Smith- Net Worth $4.4 billion 2018
Born: December 1, 1962
Nationality: African American
Source of Wealth: Business; Investment
Robert Frederick Smith is the richest black man in America. The former chemical engineer and investment banker is the founder, chairman and CEO of private equity firm Vista Equity Partners which has over $30 billion in assets under management.
Robert Smith trained as an engineer at Cornell University, earning his B.S. in Chemical Engineering.
#4. Oprah Gail Winfrey – Net Worth: $2.7 Billion 2018
Born: January 29, 1954, in Kosciusko, Mississippi.
Nationality: American
Source of Wealth: Media Business; Talk Shows, Actress, Producer
The American media proprietor, talk show host, actress and producer is notably one of the richest people in the world. Although she is no longer the richest African American, she is still of great significance in the world today. She is even still considered by many to be the most influential woman in the world.
Oprah owns a 10% stake in Weight Watchers and acts as a brand ambassador and her once-struggling TV network, the Oprah Winfrey Network (OWN) now enjoys a major soaring rating following a series of successful sitcom and drama collaborations.
#5. Isabel Dos Santos – Net Worth: $2.6 Billion 2018
Born: April 20, 1973, Baku, in Azerbaijan
Nationality: Angolan
Source of Wealth: Investments in Telecommunication (Unitel) and Banking Sector
The Angolan businesswoman is the oldest daughter of Angola's former president, Jose Eduardo dos Santos, who stepped down in 2017. She owns 19.5% share in Banco BPI, one of the biggest banks in Portugal with an estimated worth of $465 million and a 25% stake in Banco BIC, with a value of more than $160 million. She was Chairperson of Sonangol, the state-owned oil company before she was removed in 2017.
#6. Patrice Motsepe – Net Worth: $2.5 Billion 2018
Born: January 28, 1962, in Soweto,
Nationality: South African
Source of Wealth: Africa Rainbow Minerals; Gold, Ferrous metal, Base Metals and Platinum
Being the founder and CEO of African Rainbow Minerals, a mining company that owns ferrous and base metals, platinum and coal operations in South Africa, Patrice Tlhopane Motsepe has remained South Africa'renowned billionaire. The entrepreneur, lawyer and philanthropist have investments and managerial positions that stretch across several companies in South Africa and beyond. He owns the Mamelodi Sundowns Soccer club and he founded the African Rainbow Capital, an investment firm that acquires stakes in financial services companies.
#7. Folorunsho Alakija – Net Worth: $1.7 Billion 2018
Born: on 15 July 1951, in Ikorodu, Lagos
Nationality: Nigerian (Yoruba Tribe)
Source of Wealth: Business; Oil and Fashion
Folorunsho Alakija is the richest woman in Nigeria and the second richest African woman and the third richest woman of African descent in the world, no doubt she made the list of richest black billionaires in the world. she started her career in 1974 as an executive secretary at Sijuade Enterprises, Lagos and today, her wealth cannot be ignored.
Folorunsho's real estate worth over $100 million and she owns a private jet Bombardier Global Express 6000, worth nearly $46 million.
#8. Michael Jordan Net Worth – $1.65 Billion
Born: February 17, 1963, in Brooklyn, New York City, New York, United States
Nationality: American
Source of Wealth: Basket Ball
The former American professional basketball player has made it to the list of richest black billionaires in the world. His full name is  Michael Jeffrey Jordan and is famously known as MJ. The dedicated player played 15 seasons in the National Basketball Association (NBA) for the Chicago Bulls and Washington Wizards, making him the greatest basketball player of all time.
Michael has a majority share of the Charlotte Bobcats and he enjoys great deals in Gatorade, Hanes and Upper Deck. His biggest financial breakthrough comes from Brand Jordan, a $1 billion (sales) sportswear partnership with Nike.
#9. Strive Masiyiwa- Net Worth: $1.39 billion 2018
Born: January 29, 1961
Nationality: Zimbabwean
Source of Wealth: Telecommunications
The London-based Zimbabwean entrepreneur is the richest man in Zimbabwe who have successfully built a telecom company in Zimbabwe, despite the country's economic fallout. He is the founder of Econet Group, a Zimbabwean-listed mobile phone company that also has investments in financial services, insurance, e-commerce, renewable energy, education, Coca-Cola bottling, hospitality and payment gateway solutions. He is also considered one of Africa's most generous humanitarians as he uses his wealth to provide numerous scholarships to thousands of young Africans over the past 20 years through his family foundation.
See Also: Meet Alice Walton, The Richest Woman In The World
#10 Mohammed Ibrahim, Net Worth: $1.18 Billion 2018
Born: May 3, 1946
Nationality: Sudanese-British
Source of Wealth: Mobile Telecoms, Investments
Also on the list of Richest Black Billionaires is the Founder, Mo Ibrahim Foundation who also founded Celtel, that had over 24 million mobile phone subscribers in 14 African countries as at the time it was sold for $3.4 billion in 2005. He then reinvested half of the money into Satya Capital, a U.K-based, African focused private equity firm. Today, he maintains his position as one of the richest black men in the world.