A lot has been said about the very rich, very famous,  very philanthropic, and very good-looking 2nd richest man in Nigeria and one of the richest men in Africa – Mike Adenuga. His journey to fame and wealth, his many feats in risk-taking and the many hurdles he has had to cross to get to where he is today.
He has shocked a lot of people with his tenacity and his almost gluttonous need for work, work and more work. His assets have been estimated at over $5.5 billion and still counting. He is seen as one of those people who has vowed to leave the world better than they met it.
He is a philanthropist, a businessman, an adventurer, a risk taker, an entrepreneur, a husband, a father and a grandfather. His assets include Globacom and Conoil amongst other very lucrative enterprises. It has been said that he has a magic touch when it comes to investment.
Needless to say that there is little that is news when it comes to the life and achievements of the giant spirit. but even the sun can still surprise us with its intensity, so even though it seems like all has been said about the tycoon there are still facts about him that it would shock you to realize you have not heard.
Biography
Michael Adeniyi Agbolade Ishola Adenuga Jr was born on the 29th day of  April 1953 to a father who was a school teacher and mother who was a businesswoman.
He attended Ibadan Grammar School, Ibadan, and Comprehensive High School Aiyetoro, where he received his Higher School Certificate (HSC). He has degrees in Business Administration from Northwestern Oklahoma State University and Pace University, New York.
He is very learned that People who have had the honour of meeting him think of him as the Aristotle or Henry Ford of our time. The way he excelled in all of his business adventures is the same way he excelled in his studies while in school, The works of authors like Dimgba Igwe proves this. I think it is safe to say that If he was White, he might have had a Doctoral thesis written on him to confirm that he really is an Intellectual.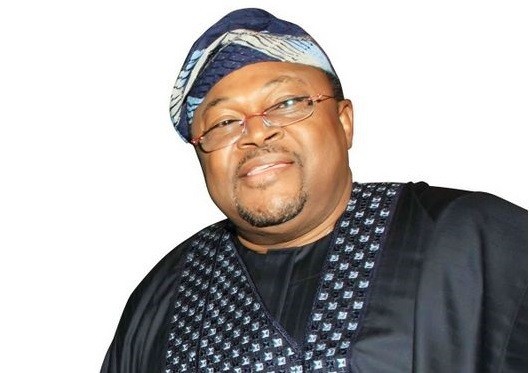 His Rise
You will find it amazing to learn that Mike Adenuga had a very humble beginning,  hawking goat feed in the streets of Ibadan to being one of the richest men not just in Yoruba land or Nigeria but in the continent of Africa.  In 1990, 37-years old Mike received a drilling license and the following year his Consolidated Oil struck oil headed for the shallow waters of Southwestern State of Ondo State, being the first indigenous oil company to do so in commercial quantity at the time.
It would interest you to know that one of Mike's nickname is John Bull – this is because of his keen eyes for available and unexplored opportunities. He never backs down from risk. The spirit of risk-taking makes him a real Bull. In 1999, he went for a GSM licence at the time telecommunication was just being introduced into the country and he got a conditional licence which was revoked.
In 2003, he received a second one when the government held auctioned again. His telecom company Globacom began spreading so quickly and even began challenging the largest network providers then –  MTN Group. Today, Globacom is a network company to be reckoned with not just in Nigeria but also  Ghana and Côte d'Ivoire, with more licences currently being prospected in other West African countries.
In 2015, he made a takeover bid to purchase Ivorian mobile telecom's operator Comium Côte d'Ivoire for $600 million
Net Worth
Mike Adenuga's net worth has risen tremendously from $4.6 billion in 2012 to 5.3 billion in 2018 according to Forbes. Majority of his wealth is from his telecommunication and oil bloc businesses.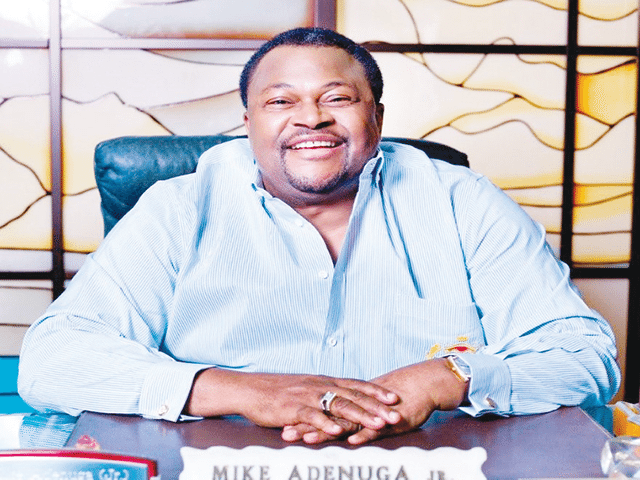 Wife, Children
Though married to Titi Joyce Adenuga, Mike Adenuga is a well-known polygamist who has had relationships with a number of other women.
Asides having a daughter named Bella from his marriage to Titi Joyce, he has six other children namely:  Adetutu Oyindamola Emilia, Eniola, Folashade Adeniyi, Prince Michael, Tunde, and Abimbola.
House
With the amount of money he has, you would be sure his house should be a haven and sure it is. His estate ( this is because the house is more than just a mansion) located in Banana Island is said to be called Gold digger's den and is worth over N1 billion.
The massive estate is said to have been handled by Julius Berger and Cappa & D'Alberto and comprises of 8 duplexes and an additional one for his personal residence with home office (the gold one), two watchtowers, a mosque, a church and a multipurpose hall that sits 200 people.
It also has an indoor swimming pool, car park, helipad, yacht deck and it sits on roughly 3 hectares.
Other Quick Facts About Mike Adenuga
He is Simple by Nature
Those who have met him personally consider him a very shy, modest and reclusive person. it does not seem to matter that he is rich or famous or wealthy, he still remains a simple man at heart. most other people in such wealth and affluence would have been very resentful of anything simple or ordinary, yet this Icon remains himself unchanging. The simplicity of his lifestyle makes him live like a recluse most of the time. He does not enjoy public or media attention unless it has to do with business and even then, he prefers not to be the focus of the public eye. Even his children agree to this.
See Also: 10 Captivating Facts You Didn't Know About Aliko Dangote
He Is Called The Guru
Nigerians equate his many feats in education and business to that of a spirit which is why friends call him The Guru. He seems to quickly adapt to every situation and master it to perfection, sometimes doing extremely better than those who had started before him and who are supposed to have more experience than him. Anyone who can do that should definitely be called The Guru.
He Is So Rich He Bought His Own Burial Tomb
Mike is also a very weird man. He recently purchased Dysney vault (burial tomb) for himself for a whopping N200 million at the upscale Vaults and Gardens, Ikoyi. It is said that he bought the same space for his sister when she died. What else could be weirder?
Adenuga has a number of Awards to his credit:
Mike Adenuga was named African Entrepreneur of The Year at the first African Telecoms Awards (ATA) in August 2007.
Others are:
African Telecoms Award, 2007
Pillar of Football in Africa has been conferred on him for his strong support for African Football.
Nigerian national award of Grand Commander of the Order of the Niger
Grand Commander of the Order of the Niger in the year 2012
Special Golden Jubilee Independence Anniversary Award