Dr Dame Chief (Mrs). Patience Fakabelema Jonathan (nee Oba), was former Nigerian First Lady. Her middle name is FAKABELEMA, often shortened to Faka, which means 'Unending Blessings'.
Before becoming the first lady, she had served as a permanent secretary in the Bayelsa state government.
Biography
Dame Patience Jonathan was born in Port Harcourt (South-South) Nigeria on the 25th of October 1957. She earned her first school Leaving certificate in 1976 and the West African School Certificate Examination (WASCE) in 1980. After then, she proceeded to Rivers State College of Arts and Science, where she earned the National Certificate of Education (NCE) in Mathematics and Biology in 1989.
With an NCE in Mathematics and Biology, Mrs Jonathan headed to the University of Port Harcourt where she bagged a B.Ed in Biology and Psychology.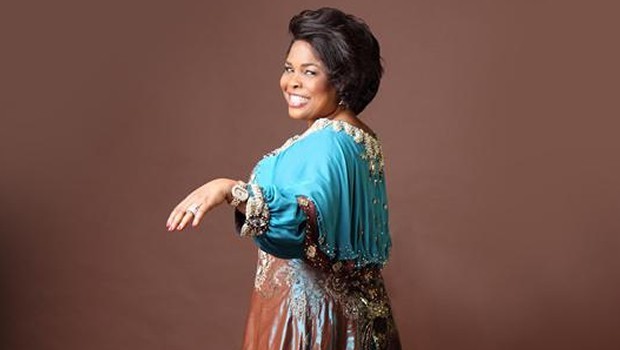 Career
She began her career as a teacher. She taught at the Stella Maris College, Port Harcourt and then at Sports Institute Isaka, before moving to the banking sector in 1997. She remained in the sector till she rose to the post of a marketing manager and also established Akpo Community Bank – the first of its kind in Port Harcourt.
Dame Jonathan was then moved to the Bayelsa State Ministry of Education, where she served until 29 May 1999 when her husband became the Deputy Governor of the state.
In 2012, she was appointed as permanent secretary in Bayelsa state by the then governor of the state, Henry Seriake Dickson.
Husband, Children
Dame Patience Jonathan is married to former Nigeria President Dr. Goodluck Ebele Jonathan. According to her, as a student at the Rivers State College of Education, Port Harcourt, Goodluck Jonathan was her Biology lecturer.
He later left the University of Port Harcourt to pursue his PhD, where they meet for the second time, this time she was an undergraduate. He took interest in her and the rest is now history.
They are blessed with two children, a boy Ariwera Adolphus Jonathan and a girl Aruabi Jonathan.
Funniest Quotes You've Never Heard
While she was the first the first lady of the Federal Republic of Nigeria, Dr. Mrs. Patience Jonathan thrilled us all on several occasions, making us laugh with a number of her grammatical blunders. Here are just 20 of the most interesting ones:
1. My husband and Sambo is a good people.
2. The President was once a child and the Senators were once a children.
3. My fellow widows.
4. A good mother takes care of his children.
5. The people sitting before you were once a children.
6. Yes we are all happy for the effort, it is not easy to carry second in an International competition like this one, (addressing press men after Female Under-19 FIFA World Cup).
7. The bombers who born them? Wasn't it not a woman? They were once a children now a adult now they are bombing women and children making some children a widow.
8. My heart feels sorry for these children who have become widows for loosing their parents for one reason or another.
9. We should have love for our fellow Nigerians irrespective of their NATIONALITY.
10. Thank God the Doctors and Nurses are responding to treatment.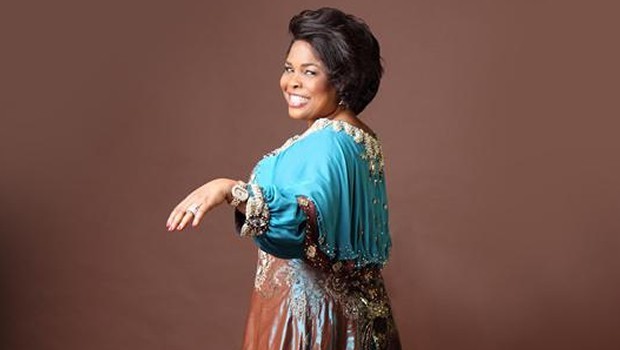 11. I would rather kill myself instead of committing suicide.
12. Ojukwu is a great man, he died but his manhood lives on.
13) Chai! Chai! There is God o… there's God in everything we are doing, continue!
14) Na only you waka come?
15) Vote UMBLERRA and press your finger for UMBLERRA.
16) My husband, Dr Goodluck Jonathan and Sambo is a quiet people
17. At least we all have HIV AIDS except that some of us are negative and some of us are positive (On World AIDS day speech)
18) History'll not be completely without OJUKWU.
19) The people sitting before you here were once a Children
20) I donate my family on behalf of 20million
Also See: Africa's 2nd Richest Woman Folorunsho Alakija
Other Facts and Information
She has countless honorary degrees and titles. Some of her titles include:
Yeye Obateru of Owu Kingdom, Ogun State, meaning the Wife of He Who Shares the King's Burden.
Odadigba of Otuoke Kingdom, meaning the Ladder of Success
Unume Wheshi Ekpeye 1 of Ekpeye Kingdom in Rivers State.
Yeye Ohun Orun of the Source of Ife Kingdom, Osun State, meaning the Wife of the Voice of the Heavens.
Staff of Office, Okpahgwe Amawbia, Anambra State.
Ada Di Oha Mma of Ukpo Kingdom (Daughter of the People of Ukpo).
Her Honorary doctorate degree in Social Welfare Administration was from Hansei University, South Korea.