Nigeria is one of the largest and most populated countries in Africa. It prides in not only having some of the richest men in Africa, but also the world. While we believe there are several more Nigerians that would rank among the richest in the world today, we've discovered that just a few have made the Forbes list of richest people in the world, the reason being that companies like Forbes and Bloomberg estimates the wealth of individuals and usually rank them based on the value of shares they have in quoted companies (i.e. companies listed on the stock exchange).
In this article, we've taken a look at Forbes list and have combined that with information from other sources such as Bloomberg and Ventures Africa to come up with a more comprehensive list of the richest men in Nigeria, these are billionaires and multi-millionaires, all figures are in US dollars.
20. Hakeem Belo-Osagie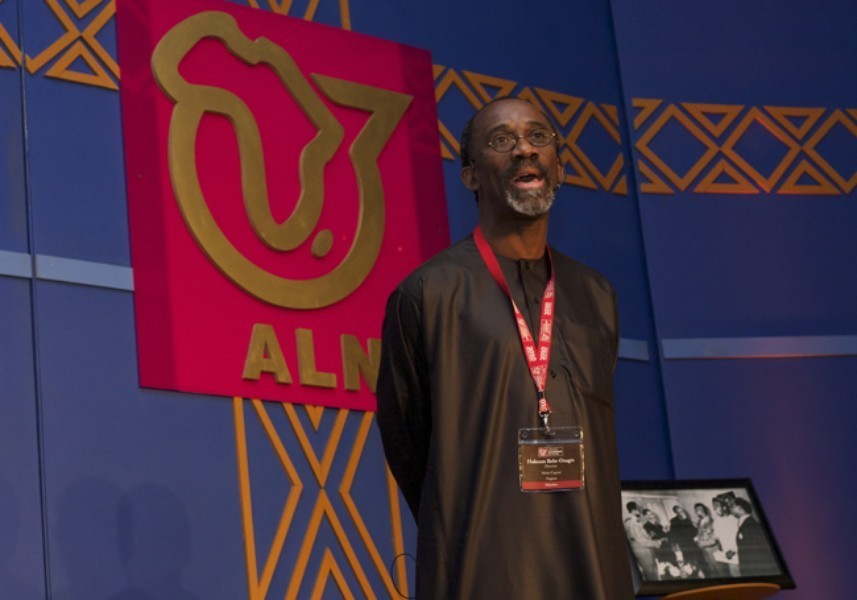 Net Worth: $600 Million
Industry: Oil and Gas/Telecoms
Hakeem Belo-Osagie is a petroleum economist as well as a businessman. His net worth is believed to be about $600 million according to Forbes. The Harvard educated businessman was also the chairman of Etisalat, Nigeria's fourth largest mobile telecom network, with more than 18 million subscribers. He is a renowned philanthropist who regularly donates to African Leadership Academy. This learning institution based in Johannesburg, South Africa trains bright students on how to become future leaders. Hakeem Belo-Osagie also holds an M.A. from Oxford University in England.
19. Tunde Folawiyo
Net Worth: $650 Million
Industry: Oil & Gas, Telecom

Tunde Folawiyo is a Nigerian businessman and the managing director of Yinka Folawiyo Group, a conglomerate founded by his father, Wahab Folawiyo with interests in oil and gas, agriculture, shipping, real estate and engineering. The company's oil exploration firm, Yinka Folawiyo Petroleum, owns a 60% interest in an oil block that contains the Aje offshore field. Other assets include minority stakes in Nigeria's Access Bank and mobile phone carrier MTN Nigeria.
See Also: Richest Nigerian Musicians You must Know
18. Mohammed Indimi
Net Worth: $670 Million
Industry: Oil & Gas, Self-made

Mohammed Indimi founded Oriental Energy Resources, a privately owned Nigerian oil exploration, and production company, a company that owns three major offshore assets in Nigeria including OML 115, Ebok Field (OML 67), and the Okwok Field (OML 67).  Six of his children serve on the company's board where he is currently the Chairman. His daughter is married to the son of former Nigerian military dictator, Ibrahim Babangida.
17. Emmanuel Ojei

Net Worth: $1.2 Billion
Industry: Diversified
Dr. Emmanuel I. U. Ojei serves as the Chairman of Nuel Ojei Holding Limited. Dr. Ojei heads a worldwide group of companies whose scope of activities remain diverse and include Construction, Banking, Importation, Sales and services of motor vehicle and Oil. He is a highly successful industrialist and investor
16. Bode Akindele

Net Worth: $1.2 Billion
Industry: Diversified
Akindele is the chairman of Mondola Group, one of the largest Nigerian-owned conglomerates with interests across the agriculture, beverages, food processing, manufacturing, maritime, real estate and transportation sectors.
15. Dr. ABC Orjiakor
Net Worth: $1.2 Billion
Industry: Oil & Gas
This orthopaedic and trauma surgeon turned Oil and Gas business mogul is the chairman and co-founder of SEPLAT, one of Nigeria's largest petroleum development companies. SEPLAT made history as Nigeria's first indigenous oil and gas company to list on the London Stock Exchange. SEPLAT's dual-listing on both the Nigerian and London exchanges valued it at $1.91 billion. The Initial Public Offer also raised the Nigerian Stock Exchange (NSE) market capitalization by 2.23 percent. No wonder the World Economic Forum (WEF) named SEPLAT as a Global Growth Company in 2014. Orjiakor also operates other ventures in construction, real estate, pharmaceuticals, and shipping.
14. Igho Sanomi

Net Worth: $1.3 Billion
Industry: Oil & Gas
Igho Sanomi, Nigeria's youngest billionaire is the founder and CEO of Taleveras Group, a Nigerian energy, power, construction, and trading conglomerate with an annual revenue of over $3.5 billion. He has business interests in oil, telecommunications, maritime, aviation and real estates. Igho Sanomi was profiled by Forbes magazine in 2007 as "one of the new generation of young professionals in Nigeria who are establishing themselves as young leaders of the private sector business community
13. Benedict Peters

Net Worth: $2.7 Billion
Industry: Oil & Gas
Benedict Peters is the founder and vice chairman of Aiteo Group. Peters cut his teeth in the early nineties working with Aliko Dangote's younger brother, Sayyu Dantata in the oil and gas business, and with Wale Tinubu, Mofe Boyo and Onajite Okoloko at Ocean and Oil  (now Oando). Benedict Peters is listed as the 17th richest person in Africa, with a net worth of approximately $2.7 billion
12. Cletus M. Ibeto
Net Worth: $3.7 Billion
Industry: Diversified
Cletus M. Ibeto is a Nigerian businessman from the industrial city of Nnewi, Anambra state. He is the head of The Ibeto Group, the largest business enterprise from Nnewi, a city unique for its entrepreneurial spirit. His interests span automobile spare parts, cement production, energy, hospitality, petrochemicals, and real estate. Cletus Ibeto has become a household name not just in Eastern Nigeria but the entire country. He owns several hotels across Nigeria under the Ibeto Hospitality brand.
11. Prince Arthur Eze

Net Worth: $5.7 Billion (Ventures Africa)
Industry: Oil & Gas
Arthur Eze (AKA Ezenukpo) is the founder, owner and serves as Chairman of Atlas Petroleum International Ltd. A West African oil exploration company. With at least 36 oil acreage, it is the largest holder of oil exploration blocks in Africa. Atlas Oranto Petroleum also owns equity and working interests in several acreages across the Gulf of Guinea, this includes countries like Nigeria, Ivory Coast, Sierra Leone, Liberia, Ghana, Mali, Senegal, Equatorial Guinea, Gambia, and the Republic of Benin.
10. Oba Oteduko
Net Worth: $650 Million
Industry: Diversified
Obafoluke Otudeko's net worth is estimated to be $650 million according to Forbes (estimated to be worth $1 billion by Ventures Africa). He is a Chartered Banker, Chartered accountant, and also a Chartered Secretary by profession. Dr. Oba Otedeko's business interests spread both locally as well as internationally. His wealth comes from investments and entrepreneurship, he sits or has sat on boards of prestigious firms that include Fan Milk Plc, Airtel Nigeria, Honeywell Group, First Bank of Nigeria, Eco Bank, Guinness Nigeria Plc. Honeywell group where he serves as the Chairman of the board is a business conglomerate with operations stretching across oil and gas, flour milling, real estate and marine transportation. Anchorage Leisures, a subsidiary of the Honeywell Group, owns Radisson Blu which is a prominent waterfront hotel in Victoria Island, Lagos. Oba also owns minority stakes in First Bank and Ecobank.
9. Jim Ovia
Net Worth: $850 Million (Forbes), $1 Billion (Ventures Africa)
Industry: Banking, Telecoms
Jim Ovia is estimated to be worth approximately $850 million ($2.3 billion according to Ventures Africa). He is the founder of Zenith bank which is the second largest company in Nigeria. Zenith bank has its headquarters in Victoria Island, Nigeria. The Bank has branches in Ghana, South Africa, Sierra Leone, Gambia, and The UK. His Quantum Luxury Properties include a five-star, 150-bed Marriott hotel in Lagos. In addition, Ovia owns numerous properties all over Nigeria.
8. Orji Uzor Kalu

Net Worth: $1.1 Billion
Industry: Oil & Gas
Orji Uzor Kalu is the chairman of SLOK Holding, the Daily Sun and New Telegraph newspapers in Nigeria, he served as the governor of Abia State, Nigeria from May 29, 1999, to May 29, 2007. Slok is a $2.5 billion (annual revenues) West African conglomerate with interests in shipping, banking, oil trading, manufacturing and the media. Kalu is the chairman of First International Bank Limited. The bank operates branches throughout the Gambia.
7. Tony Elumelu
Net Worth: $1.4 Billion (Forbes), $1.6 Billion (Ventures Africa)
Industry: Investments
Tony Elumelu was born in 1964. He is the Chief executive and also the Group managing director of United Bank of Africa (UBA). As one of the most outstanding entrepreneurs in Africa, he also sits on many boards. He is a director at Standard Global Services Ltd, and ADIC. Mr. Elumelu is also the chairman of Standard Alliance Insurance, Verticom Wireless, STB capital markets, as well as Flame Petroleum and Gas Limited. He is among the top richest men in Nigeria, thanks to a variety of investments, including a controlling interest in Transcorp, Nigeria's largest publicly traded conglomerate; a significant stake in the United Bank for Africa; and an extensive portfolio of real estate across Nigeria, among other assets.
6. Abdulsalam Rabiu
Net Worth: $1.5 Billion
Industry: Consumer Goods
Abdulsamad Isyaku Rabiu is estimated to have a net worth of $700 million according to Forbes ($1.5 billion according to Ventures Africa). This prominent Nigerian businessman was born in 1928 in Kano, Nigeria. He was born in a business-oriented family. He learned the business acumen from His father who was also a successful businessman, and also a religious scholar. His main line of business includes trading in commodities such as sugar, rice, and vegetable oil. Currently, He is the chairman of BUA group which is also involved in flour milling, sugar refining, and processing of vegetable oil.
Abdulsamad Rabiu was named Africa's newest billionaire in Forbes' November 2013 issue. Abdulsamad's fortune grew from $670 million in 2012 to $1.2 billion this year, according to Forbes Africa.
5. Theophilus Danjuma
Net Worth: $1.7 Billion (Forbes), $1.8 Billion (Ventures Africa)
Industry: Oil & Gas
Theophilus Danjuma was born in Takum, Taraba state on 9th December 1938. The billionaire started off as a soldier having served in the Nigerian Army. He also ventured into politics where he served as a Minister of Defense under President Olusegun Obasanjo. Mr. Danjuma is the chairman of SAPETRO (South Atlantic Petroleum), a Nigerian upstream oil and gas exploration and production company.
4. Folorunsho Alakija
Net Worth: $2.1 billion
Industry: Fashion, Oil, and Printing
From fashion to oil, Folorunso Alakija is currently the richest woman in Africa with a net worth of $2.1 billion. A few years ago, she made headlines a few years ago when she unseated Oprah Winfrey to become the richest black woman in the world.
Her oil company, Famfa Oil Limited established in 1993 is said to generate at least $10 million daily in profit. She also has investments in real estate which is said to be worth over $100 million.
3. Femi Otedola

Net Worth: $2.3 Billion
Industry: Oil & Gas
Otedola is the third richest man in Nigeria. He is the controlling shareholder of Forte Oil, with a 78% stake. The company owns gas/petrol stations and fuel storage depots and manufactures its own line of engine oils. Forte said its shares rose in 2014 due to new investments in power generation and distribution.
2. Mike Adenuga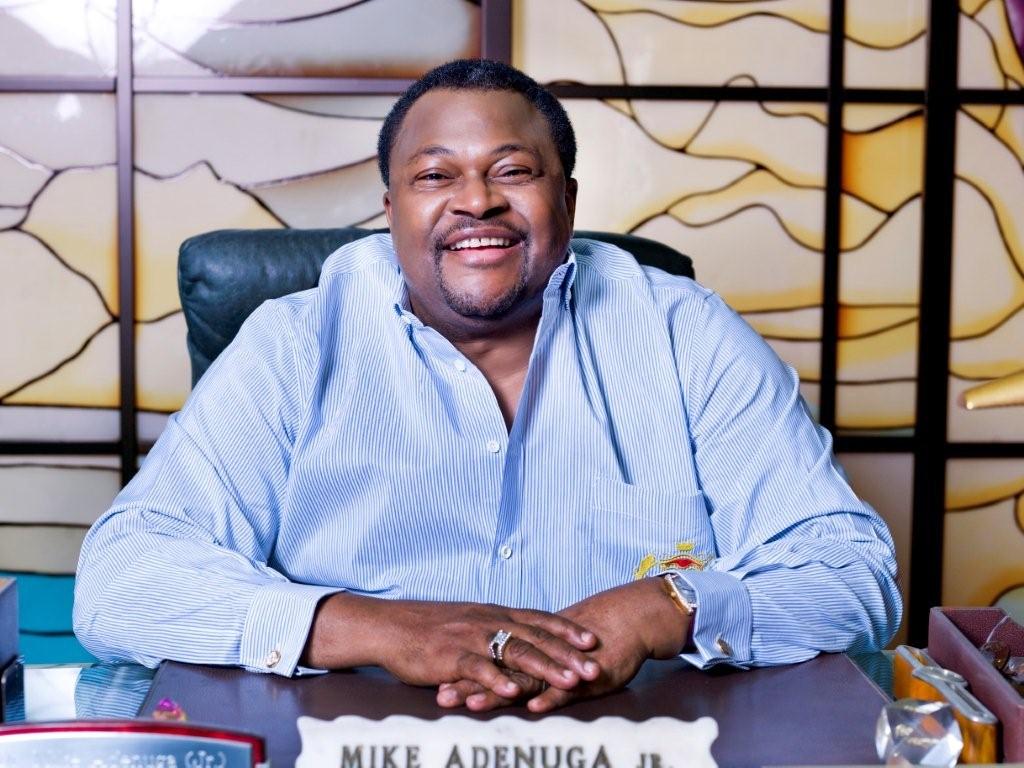 Net Worth: $10.5 Billion (Forbes), $8 Billion (Ventures Africa)
Industry: Telecoms, Oil, and Gas
Mike Adenuga is the 2nd richest man in Nigeria and the 5th in Africa. He is estimated to be worth about $4.7 billion. The Nigerian billionaire businessman amassed his wealth from the telecommunications sector and oil industry. He is the founder of the 2nd largest cellular phone company in Nigeria, Globacom. The mobile network company has over 24 million users in Nigeria, and also operates in Benin.
See Also: Aliko Dangote: How Encounter With Late Archbishop Idahosa Made Him World Richest Black Man
1. Aliko Dangote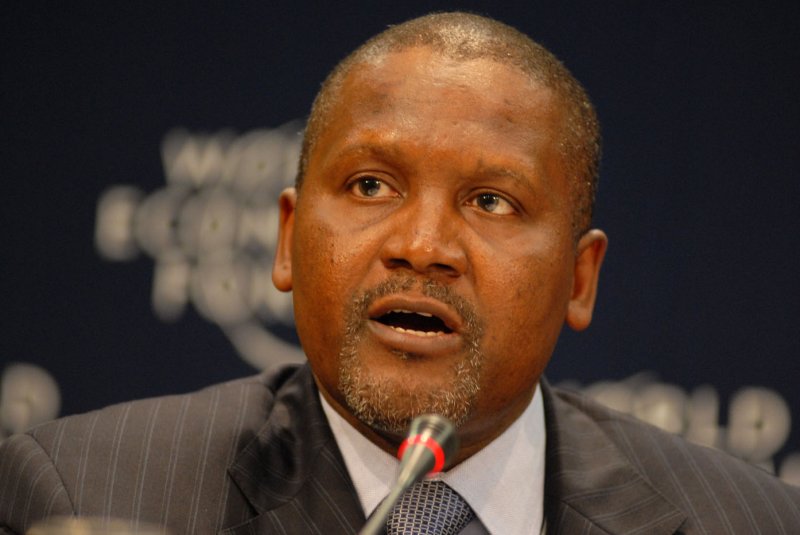 Net Worth: $12.5 Billion (Forbes), $25.7 Billion (Ventures Africa)
Industry: Cement, Sugar, Flour
Alhaji Aliko Dangote is worth an estimated $21.6 billion. He is the richest man in Africa, and 67th in the world according to Forbes. He was born in Kano, Nigeria on 10th April 1957. He gained his university education at Al–Azhar University in Cairo, Egypt where he studied Business Studies. Mr. Dangote is the chairman and CEO of Dangote Group of Companies. The company has interests in the field of mining, petroleum, steel, and cement. Its operations are spread out across Africa in countries such as Zambia, Cameroon, Ghana, Togo, South Africa, and Benin. He also holds stakes in two undeveloped offshore oil fields in the Nigeria-Sao Tome Joint Development Zone. Aliko Dangote is by far the richest man in Nigeria.