Nigeria is one of the largest and most populated countries in Africa, priding itself in having some of the richest men in Africa and the world. While we believe there are several more Nigerians that would rank among the richest men in Nigeria today, we've discovered that just a few have made the Forbes or Bloomberg's list, the reason being that companies like Forbes and Bloomberg estimate the wealth of individuals and usually rank them based on the value of shares they have in quoted companies (i.e., companies listed on the stock exchange).
Meet the Richest Nigerian Men Currently Dominating the Country and Beyond
Nigeria has, over time, proven to be richly blessed with highly intellectual individuals who, through hard work, creativity, and resilience, have dedicated themselves to the country's economic growth. In this article, we've taken a look at the list of the richest men in Nigeria and have combined that with information from other major sources to come up with a more comprehensive list. Listed in no particular order, these are billionaires and multi-millionaires; all figures are in US dollars.
1. Aliko Dangote
Net Worth: $13.4 billion
Age: 66 years old
State of Origin: Kano State
Industry: Industrialist (Dangote Group)
Other Sources of Income: Investments, holdings in various top companies
Topping the list as the richest man in Nigeria, Aliko Dangote is today worth a jaw-dropping net worth of $13.4 billion. He is not only the richest man in Nigeria but Forbe's #1 African Billionaire 2023 and The Richest Black Billionaire in the world. Dangote is the founder, chairman, and CEO of Dangote Group, a group of companies with interests in the fields of mining, petroleum, steel, and cement. Its operations are spread out across Africa in countries such as Zambia, Cameroon, Ghana, Togo, South Africa, and Benin. Dangote Group has grown into a multi-billion dollar company and diversified into other sectors like transport, oil and gas, and telecommunications.
The billionaire also has interests in other business ventures, which largely contributes to his net worth. He holds stakes in United Bank for Africa (UBA), two undeveloped offshore oil fields in the Nigeria-Sao Tome Joint Development Zone, Nascon Allied Industries, which deals in food manufacturing and fertilizer, and other personal investment and businesses. Aliko Dangote is also notable for giving back to society and donating to charity works. Some of which include 100 million donations to the fight against child malnutrition in Nigeria (2007), N200 million donations to the presidential library, N50 million donations to the National Mosque, among many others.

Some of His Awards are
Forbes listed him as the "Most Powerful Man in Africa for consecutive years (2014, 2015, 2016, 2017)
2014- Top 25 Businessmen in the World who changed and shaped the century
2015- 50 Most Influential Individuals in the World by Bloomberg Markets
2015- Top 100 most influential Africans by New African magazine
2016- African Business Leader Award by the Africa-America Institute
2. Mike Adeniyi Adenuga
Net Worth: $6.2 Billion
Age: 70 years old
State of Origin: Oyo State
Industry: Telecoms, Oil production
Other Sources of Income: Stakes in Stanbic IBTC Bank, Sterling Bank, etc
Mike Adenuga ranked 2nd in the list of richest men in Nigeria. According to Forbes, Mike Adenuga's net worth as of October 2021 is estimated at $6.2 billion. The Nigerian billionaire businessman amassed his wealth from the telecommunications sector and oil industry. He is the founder of the 2nd largest cellular phone company in Nigeria, Globacom. The mobile network company has over 55 million subscribers with a presence in Nigeria, Ghana, Benin, ad Cote d'Ivoire. Furthermore, the business tycoon is the owner and CEO of Conoil, one of the leading oil and gas companies in Nigeria. Adenuga also owns stakes in various companies in Nigeria and beyond, including Sterling Bank and Stanbic IBTC Bank.
Mike Adenuga carries out his kind and humanitarian gestures through his foundation, Mike Adenuga Foundation. The foundation once supported the Bayelsa flood victims with N500m. Some of the awards he has won for his contribution to the nation's economy are African Entrepreneur of The Year at ATA (2007), 100 distinguished and Eminent Nigerians Centenary Awards (2018), and others.
3. Femi Otedola
Net Worth: $5.9 Billion ($1.8 Billion according to Forbes)
Age: 58 years old
State of Origin: Oyo State
Industry: Oil & Gas
Other Sources of Income: Investments in real estate
The third on the list of 20 richest men in Nigeria is the popular Femi Otedola. He is well known to be the Chief Executive Officer and controlling shareholder of Forte Oil, with a 78% stake. The company owns gas/petrol stations and fuel storage depots and manufactures its engine oils. Forte said its shares rose in 2014 due to new investments in power generation and distribution. Some of his other companies are CentreForce Limited, Forte Oil, Zenon Petroleum and Gas Limited, Swift Insurance, Gegeru Power Plc, and others. Femi is one of the major shareholders in the United Bank of Africa (UBA) and Zenith Bank.
Most notable among the numerous philanthropic gestures of the billionaire oil mogul is his N200million donation to the State Security Trust Fund in 2007 in an attempt to ensure a crime-free Lagos. He also donated N80 million to the faculty of Agriculture at the University of Port-Harcourt. His humanitarian services have also gone ahead to earn him some prestigious awards.

Some of his awards include
2018- Zik Prize in Business Leadership
2019- Man of the Year by Silverbird Group
2019- African Philanthropist of the Year Award by African Leadership Magazine
2020- Award of Honour by the Sun Newspaper
4. Prince Arthur Eze
Net Worth: $5.8 Billion
Age: 74 years old
State of Origin: Anambra State
Industry: Oil & Gas
Other Sources of Income: Politics
Arthur Eze (AKA Ezenukpo) is the founder, owner, and serves as Chairman of Atlas Petroleum International Ltd, a West African oil exploration company. With at least 36 oil acreage, it is the largest holder of oil exploration blocks in Africa. Atlas Oranto Petroleum owns equity and working interests in several acreages across the Gulf of Guinea; this includes countries like Nigeria, Ivory Coast, Sierra Leone, Liberia, Ghana, Mali, Senegal, Equatorial Guinea, Gambia, and the Republic of Benin.
In broadening his horizon, Artur Eze ventured into politics. He has, over time, donated generously to PDP and supports other political parties as well. Going further in his philanthropic gestures, Arthur Eze singlehandedly built a medical research unit for the Nnamdi Azikiwe University. He constructed the overhead bridge in Ebonyi State with his private funds without asking for government intervention. In 2015, Enugu City Centre Rotary District 9142 named him Outstanding Citizen of the World. The Governor of Ebonyi State, Dr. Umahi, named a major road after Arthur Eze.
5. Abdul Samad Rabiu
Net Worth: $7.6 Billion
Age: 63 years old
State of Origin: Kano State
Industry: Consumer Goods
Other Sources of Income: Share in several companies
As of January 2023, Forbes' estimation of Abdul Samad Isyaku Rabiu's net worth is pegged at $7.6 billion. This prominent Nigerian businessman was born in a business-oriented family wherein he learned how to do business from his father, who was a religious scholar and also a successful businessman. Rabiu's first and main business venture is BUA International Limited which deals in rice importation, sugar and vegetable oil, flour, iron, and steel. Currently, He is the chairman of the multi-billion naira company, which has become Nigeria's leading food, manufacturing, mining, and infrastructural conglomerate.
BUA International Limited has expanded and has other subsidiaries such as BUA Sugar Refinery Limited, BUA Oil Mills, BUA Ports, Terminal Limited, BUA Cement PLC, BUA Estates, etc. Furthermore, one of the subsidiaries, BUA Cement, trades in Nigeria's stock exchange, wherein Abdul Rabiu owns 98.5% of its stock. Abdulsamad Rabiu was named Africa's newest billionaire in Forbes' November 2013 issue. His fortune grew from $670 million in 2012 to $7.6 billion this year 2023, and he has remained a force to reckon with in the world of business across the globe.
6. Cletus M. Ibeto
Net Worth: $3.7 billion
Age: 70 years old
State of Origin: Anambra State
Industry: Diversified
Other Sources of Income: Investments
Having amassed a net worth of $3.7 billion, Cletus M. Ibeto holds his own as one of the richest men in Nigeria. He is the founder and CEO of The Ibeto Group, a group of companies that have interests in automobile spare parts, cement production, energy, hospitality, petrochemicals, and real estate. Cletus Ibeto has become a household name not just in Eastern Nigeria but the entire country. He owns several hotels across Nigeria under the Ibeto Hospitality brand. Other companies under Ibeto Group include Union Autoparts Manufacturing Co. Ltd, Ibeto Petrochemical Industries Ltd,  Ibeto Cement Company Ltd, Eastern Bulkcem Company Ltd, Kings's Palace Hotels Ltd, Ibeto Energy Development Ltd, Palmex Agencies Ltd, Ibeto Industries Ltd, Odoh Holdings Ltd, Ibeto Hotels Ltd, etc.
Ibeto has portrayed his humanitarian gestures by lifting many individuals to become top businessmen in the country, such as Innocent Chukwuma, the founder of Innoson Group. He has also won a handful of awards which include Commander of the Order of Niger (CON) 2012, Africa's 55 wealthiest People by Venture Capital (2014), Forbes' Most Prominent Naira Billionaire from Nnewi (2017)
7. Emeka Offor
Net Worth: $2.9 Billion
Age: 64 years old
State of Origin: Anambra State
Industry: Oil, telecommunication (Chrome Group)
Other Sources of Income: N/A
Emeka Offor is a Nigerian serial businessman, oil magnate, and philanthropist. Born in Kafanchan Kaduna State, Emeka Offor hails from Irefi Oraifite in Ekwusigo local government area of Anambra State and is arguably considered the richest Igbo man in Nigeria. He is the owner and Chairman of The Chrome Group, a company he established in 1994 that employs over 800 staff members. Chrome Group is a leading multi-million dollar conglomerate with interests in oil and gas, insurance, power, broadcasting, logistics, and telecommunications. With a vision of becoming a leading world-class conglomerate, Chrome Group has a strong presence in Nigeria, the United States, the United Kingdom, and Switzerland.
The company has over time expanded to many subsidiary companies, including Chrome Oil Services, Kaztec Engineering Ltd, Global Scan systems Technology Limited (GSTL), Enugu Electricity Distribution Company, Inland Containers Nigeria Ltd, Blaze 91.5 FM, Kiss 99.9 FM, Nimek Investment Ltd, Starcrest Nigeria, Global Scan systems Limited (GSL), Interstate Electrics Ltd, and Kingsbury Trading Ltd.
On the side of Philanthropy, the oil mogul created Sir Emeka Offor Foundation (SEOF) in the early 1990s, a non-governmental organization that oversees the welfare of the less-privileged in society. SEOF has made a significant impact in the lives of numerous Nigerians through its projects and programs such as Youth Empowerment Programme, Health Service Programme, Infrastructure Development Programme, Widows Cooperative Programme, and Education Programme.

He Has Been Recognized and Awarded For His Works
Chairman of the Governing Council of Imo State Polytechnic, Umuagwo.
Knight of Saint Christopher of the Church of Nigeria, Anglican Communion.
2012- Philanthropist of the Year award by the Nigeria Union of Journalists (NUJ), Anambra State Council
2012- He received the Dr. Alex Ekwueme Award of Excellence for his outstanding contribution to Education in Nigeria and Africa through his foundation, SEOF
2013- The Nigerian Library Association (NLA) conferred on him the Eminent Service Award
2016- International Service Award for a Polio Free World by the Rotary International
2019- International Humanitarian Award by Young Foundation Incorporated, Atlanta, and Georgia.
8. Benedict Peters
Net Worth: $2.7 Billion
Age: 56 years old
State of Origin: Ebonyi State
Industry: Oil & Gas
Other Sources of Income: N/A
Thanks to his net worth of $2.7 billion, Benedict Peters makes it to the list of the richest men in Nigeria. He is the founder and vice chairman of Aiteo Group, one of the biggest petroleum industries in the country. Peters previously worked with Aliko Dangote's younger brother, Sayyu Dantata, at Ocean and Oil, now known as Oando PLC, before establishing his own petroleum industry. Aiteo Group's main business target is exploration and production, refining petroleum products, bulk petroleum storage, trading, power generation, marketing, and distribution.
Besides the wealth and fame he has gained as an oil magnate, Peters is also famous for his philanthropic activities, awards, and recognitions he continues to receive through them. Among many others, he founded the Joseph Agro Foundation, a foundation that focuses on improving the lives of the farmers, especially those living in rural areas. In 2017, he appeared on BusinessDay Newspaper's list of 50 Most Influential Nigerians. The Guardian newspaper named him "Oil and Gas CEO of the Year" in June 2018.
9. Igho Sanomi
Net Worth: $2.1 Billion
Age: 48 years old
State of Origin: Delta State
Industry: Oil & Gas
Other Sources of Income: Investments in real estate and aviation, public speaking
Igho Sanomi, one of the richest men in Nigeria, is the founder and CEO of Taleveras Group, founded in 2004. Taleveras Group is Nigerian energy, power, construction, and trading conglomerate with annual revenue estimated at $3.5 billion. The company has grown to become a leading global energy and services company with interests in oil, telecommunications, maritime, aviation, and real estate. He is the founder and chairman of Cosmos AG oil. The company was one of the Nigerian companies that secured an oil-lifting contract in the federal government's bid through NNPC operating in Asia, Europe, and Africa.
The business tycoon and his siblings founded a humanitarian organization Dickens Sanomi Foundation (DSF), in 2011 in memory of their father. Igho Sanomi is the chairman of the foundation, which aims at alleviating socio-economic hardship across the country. With its activities only limited to Nigeria, DSF empowers and provides access to education to children and youth who came from humble backgrounds. He is also involved in numerous other philanthropic activities. Igho Sanomi is a recipient of multiple awards and honors.

Below are his notable awards
Honorary citizenship in the U.S. State of Georgia
2006- Certificate of Merit Award for Humanitarianism by Lifeline Care Association
2013- Nigeria Advancement Awards honored him as the Oil and Gas Man of the Year
2015- Martin Luther King Legacy Award for Service and Philanthropy
10. Dr. ABC Orjiako
Net Worth: $1.2 Billion
Age: 62 years old
State of Origin: Anambra State
Industry: Oil & Gas
Other Sources of Income: Real estate, insurance
This trained orthopedic and trauma surgeon left the healthcare sector to pursue his interest in a business which is oil and gas. Ambrose Bryant Chukwueloka Orjiako, popularly known as ABC Orjiako, is the chairman and co-founder of SEPLAT, one of Nigeria's largest petroleum development companies. SEPLAT made history as Nigeria's first indigenous oil and gas company to list on the London Stock Exchange, and its dual-listing on both the Nigerian and London exchanges valued it at $1.91 billion. The Initial Public Offer also raised the Nigerian Stock Exchange (NSE) market capitalization by 2.23 percent.
In 2014, the World Economic Forum (WEF) named SEPLAT as a Global Growth Company. Orjiakor also operates other ventures in construction, real estate, pharmaceuticals, and shipping and holds several positions and stakes in various companies. In 2014 also, he was awarded the African Business Executive of the Year by the Oil and Gas Council. The Harvard-trained businessman is also involved in humanitarian works focused on education and healthcare services. His company contributes to improving the nation's economy and has provided jobs to thousands within its circle.
11. Theophilus Danjuma
Net Worth: $1.2 Billion
Age: 84 years old
State of Origin: Taraba State
Industry: Oil & Gas
Other Sources of Income: N/A
Theophilus Danjuma amassed his mouth-watering fortune from shipping and petroleum. The billionaire started as a soldier, having served in the Nigerian Army. He subsequently ventured into politics, serving as a Minister of Defense under President Olusegun Obasanjo. Currently, he is the chairman of SAPETRO (South Atlantic Petroleum), a Nigerian upstream oil and gas exploration and production company. In 2008, he established TY Danjuma Foundation, which focuses on providing medical care, education, and basic amenities for children and young adults. The foundation currently partners with 50 NGOs throughout Nigeria to achieve its aim.
12. Emmanuel Ojei
Net Worth: $1.2 Billion
Age: 72 years old
State of Origin: Delta State
Industry: Industrialist, diversified
Other Sources of Income: Investment
Dr. Emmanuel I. U. Ojei is a highly successful industrialist and investor who serves as the Chairman and managing director of Nuel Ojei Holding Limited. He heads a worldwide group of companies whose scope of activities remains diverse and includes Construction, banking, importation, sales, and services of motor vehicles and Oil. Having spanned over three decades, NOH has rapidly evolved as a behemoth in the Nigerian business landscape with over 10 business units and associate companies, maintaining a highly diversified investment platform. He was awarded a Doctorate Degree in Business Administration by Delta State University, Abraka, in recognition of his business acumen.
13. Orji Uzor Kalu
Net Worth: $1.1 Billion
Age: 63 years old
State of Origin: Abia State
Industry: Oil & Gas
Other Sources of Income: Politics
Orji Uzor Kalu is the chairman of SLOK Holding, the Daily Sun, and New Telegraph newspapers in Nigeria, and served as the governor of Abia State, Nigeria, from May 29, 1999, to May 29, 2007. Slok is a $2.5 billion (annual revenues) West African conglomerate with interests in shipping, banking, oil trading, manufacturing, and the media. Kalu is also the chairman of First International Bank Limited, which operates branches throughout Gambia.
His Slok Holding company is a functioning member of several industrial institutions, including Lagos Chamber of Commerce and Industry, Nigeria-British Chamber of Commerce and Industry, Nigeria-America Chamber of Commerce and Industry, and Nigeria-Philippine Chamber of Commerce and Industry. Orji Uzor Kalu owns a foundation that provides scholarships for undergraduates and anti-malaria treatments to his community. In 1986, he won National Merit Award by General Ibrahim Babangida.
14. Jimoh Ibrahim
Net Worth: $1.1 Billion
Age: 56 years old
State of Origin: Ondo State
Industry: Real Estate, Oil and Gas
Other Sources of Income: Politics, writing
Also among the richest men in Nigeria is Jimoh Ibrahim, a well-established Nigerian lawyer, politician, businessman, investor, and philanthropist. He is the CEO of Global Fleet Group, a diversified conglomerate with a presence in Nigeria and the UK. Global Fleet Group is an umbrella company for its investments in several other industries covering oil and gas, hospitality, aviation, banking, insurance, real estate, publishing, and media.
The most prominent and yielding in the group of his companies is Global Fleet Oil and Gas, which grew by buying out as many gas stations as possible and acquiring more than 150 gas stations in just a year. As part of his philanthropic gestures, Jimoh in 2019 donated N40 million to support the Ondo State government to fight against the Covid-19. Also, he has awarded over 100 scholarships to Ondo State indigenes.
15. Tony Elumelu
Net Worth: $700 Million
Age: 60 years old
State of Origin: Delta State
Industry: Banking, investments
Other Sources of Income: N/A
Tony Elumelu is the Chief executive officer and Group managing director of the United Bank of Africa (UBA). As one of the most outstanding entrepreneurs in Africa, he also sits on many boards. He is a director at Standard Global Services Ltd and ADIC. He is also the chairman of Standard Alliance Insurance, Verticom Wireless, STB capital markets, Flame Petroleum and Gas Limited. He is among the top richest men in Nigeria, thanks to various investments, including a controlling interest in Transcorp, Nigeria's largest publicly traded conglomerate, a significant stake in the United Bank for Africa, and an extensive portfolio of real estate across Nigeria, among other assets.
Tony Elumelu has greatly contributed to the economic growth of the country and Africa at large. Below are some of the awards and honors he has received over the course of his career and business ventures.

Some of His Awards include
2006- African Business Leader of the Year
2008- He won the African Banker of the Year by African Banker Magazine
2012- National Honour of Commander of the Order of the Niger (CON)
2016- He was conferred a Lifetime Achievement Award
16. Jim Ovia
Net Worth: $670 Million
Age: 71 years old
State of Origin: Delta State
Industry: Banking, Telecoms
Other Sources of Income: Writer, motivational speaker
With a net worth estimated at $670 million, Jim Ovia also made it to our list of the richest men in Nigeria. He is the founder of Zenith bank, the second-largest company in Nigeria. The bank has branches in Ghana, South Africa, Sierra Leone, Gambia, and The UK. He was the owner of Visafone Communications Limited, which he had long sold to MTN. His Quantum Luxury Properties include a five-star, 150-bed Marriott hotel in Lagos. In addition, Ovia owns numerous properties all over Nigeria. He has a nonprofit organization, Jim Ovia Foundation, that invests in the Nigerian youth, providing them with university scholarships and ICT empowerment skills.
17. Oba Otudeko
Net Worth: $650 million
Age: 80 years old
State of Origin: Oyo State
Industry: Diversified
Other Sources of Income: Investments
With a net worth estimated to be $650 million, Obafoluke Otudeko is a Chartered Banker, Chartered accountant, and Chartered Secretary by profession. His business interests spread both locally as well as internationally. His wealth comes from investments and entrepreneurship. He sits or has sat on boards of prestigious firms, including Fan Milk Plc, Airtel Nigeria, Honeywell Group, First Bank of Nigeria, Eco Bank, and Guinness Nigeria Plc. Honeywell group, where he serves as the board's chairman, is a business conglomerate with operations stretching across oil and gas, flour milling, real estate, and marine transportation.
Anchorage Leisures, a subsidiary of the Honeywell Group, owns Radisson Blu, which is a prominent waterfront hotel in Victoria Island, Lagos. Oba also owns minority stakes in First Bank and Ecobank. Besides his companies, he has investments spread across various sectors in the country and beyond. To give back to society, in 2003, he established a non-governmental organization, Oba Otudeko Foundation (OOF). It aims at bringing sustainable development to Nigeria and Africa at large by empowering individuals and institutions. In 2015, the Board of Leadership Newspapers named him Businessperson of the Year.
18. Tunde Folawiyo
Net Worth: $650 Million
Age: 62 years old
State of Origin: Lagos State
Industry: Oil and Telecom
Other Sources of Income: Arts
With an impressive net worth pegged around $650 million, Tunde is one of the richest men in Nigeria. Tunde Folawiyo is a Nigerian businessman and the managing director of Yinka Folawiyo Group, a conglomerate founded by his father, Wahab Folawiyo, with interests in oil and gas, agriculture, shipping, real estate, and engineering. The company's subsidiaries include Maritime Associates International, United Property Developers, Yinka Folawiyo Petroleum, Folawiyo Energy Limited, Enyo Retail and Supply, and Enyo Retail and Supply.
Its oil exploration firm, Yinka Folawiyo Petroleum, owns a 60% interest in an oil block that contains the Aje offshore field. His other assets include minority stakes in Nigeria's Access Bank and mobile phone carrier MTN Nigeria. Besides this, Tunde has an interest in art. He is the patron of a famous South African artist William Kentridge notable for his animated films, drawings, and paints.

Awards Won So Far
2010- Recipient of the African Business Leadership Award
An honorary doctorate award in business administration from Crescent University in Abeokuta
He is a Goodwill Ambassador, Honorary Citizen of the city of Houston, and Honorary Consul of Barbados
19. Hakeem Belo-Osagie
Net Worth: $550 Million
Age: 53 years old
State of Origin: Benin City in Edo State
Industry: Oil and Gas/Telecoms
Other Sources of Income: Real estate, software development
Hakeem Belo-Osagie is a petroleum economist and an established businessman. His net worth is estimated at $550 million, according to Forbes. The Harvard-educated businessman was the chairman of the United Bank of Africa from 1998 to 2004 and has been involved with the government, especially in the energy sector. In 1988, he purchased about 51% of the United Bank of Africa from the Nigerian government but eventually sold it in 2004 after he resigned from the bank for roughly $120 million.
He is also well notable for being the chairman of Etisalat, Nigeria's fourth-largest mobile telecom network, with more than 18 million subscribers. He founded Credit Transactions and Investments Limited (CTIL), an energy consulting firm. He owns a holding company, Premium Telecommunications Holdings, which has a significant stake in Mubadala Development Company and the Etisalat Group. Osagie is the CEO of Metis Capital Partners, an organization that deals in brokering and delivering large-ticket transactions in Africa.
Hakeem is a renowned philanthropist and one of the largest donors to the African Leadership Academy. This learning institution based in Johannesburg, South Africa, produces the country's brightest students and trains them to become future leaders. Hakeem Belo-Osagie also holds an M.A. from Oxford University in England.
20. Mohammed Indimi
Net Worth: $500 Million
Age: 76 years old
State of Origin: Borno State
Industry: Oil, self-made
Other Sources of Income: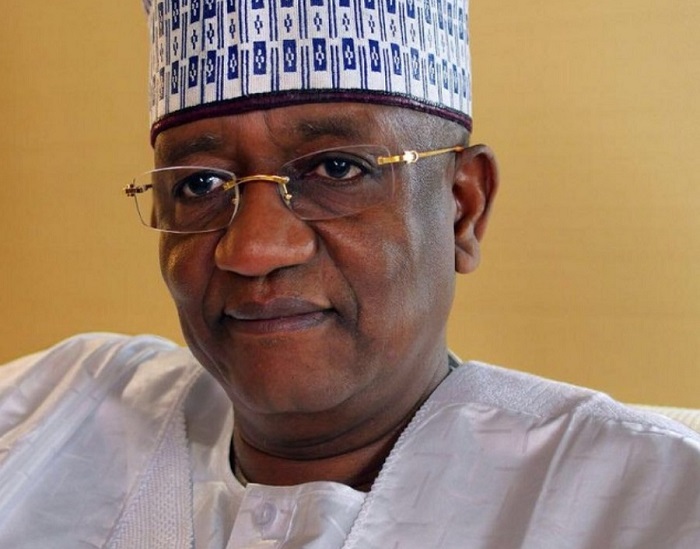 Mohammed Indimi has made a decent part of his $500 million net worth from oil. He is the founder of Oriental Energy Resources, a privately owned Nigerian oil exploration and production company that owns three major offshore assets in Nigeria, including OML 115, Ebok Field (OML 67), and the Okwok Field (OML 67). Oriental Energy reportedly produces an average of 19,000 barrels of oil per day from 27 producer's wells. Six of his children serve on the company's board, where he is currently the Chairman.
The Nigerian oil mogul is a humanitarian whose philanthropic gestures can never be forgotten in a while. He founded Muhammadu Indimi Foundation (MIF) with the aim of helping families and individuals in Northern Nigerian states out of hunger, poverty, and illiteracy. In 2016, MIF sponsored many northern students to study at the International African University of Sudan. His foundation has empowered those affected by the Boko Haram crisis by providing food and clothing, building clinics, and a 100-unit N600 million housing estate for shelter.
His philanthropic activities also go beyond the shores of Nigeria. He built a 100 unit worth N700 million modern residential estate in Enwang. He donated a multi-million-dollar International Business Centre to Lynn University in the USA, which was eventually named after him. Through his foundation, he awarded more than 470 scholarships in Akwa Ibom State and made available a sponsorship program for the University of Uyo's Department of Petroleum and Chemical Engineering.
List of His Awards and Recognition
2012- Officer of the Federal Republic of Nigeria.
2013- Honorary Doctorate of Humane Letters from Lynn University, Florida
2017- Honorary Doctorate in Business Adm. from University of Uyo
2017- Vanguard Businessman of the Year
2018- Honorary Doctorate in Mgt Science from Nigeria Defense Academy
Recap of the Top 20 Richest Men in Nigerian and Their Net Worth
Aliko Dangote – $13.4 Billion
Mike Adenuga – $6.2 Billion
Femi Otedola – $5.9 Billion
Prince Arthur Eze – $5. 8 Billion
Abdul Samad Rabiu – $7.6 Billion
Cletus Ibeto – $3.7 billion
Emeka Offor – $2.9 Billion
Benedict Peters – $2.7 Billion
Igho Sanomi – $2.1 Billion
ABC Orjiakor – $1.2 Billion
Emmanuel Ojei – $1.2 Billion
Theophilus Danjuma – $1.2 Billion
Orji Uzor Kalu – $1.1 Billion
Jimoh Ibrahim – $1.1 Billion
Tony Elumelu – $700 Million
Jim Ovia – $670 Million
Oba Otudeko – $650 million
Tunde Folawiyo – $650 Million
Hakeem Bello Osagi – $550 Million
Mohammed Indimi – $500 Million