Queen Latifah has never openly described herself as a lesbian or gay, but she once called the LGBT people her 'peeps' during a show in 2012. Nevertheless, the entertainer has been in a relationship with Eboni Nichols since 2012.
Is Queen Latifah gay? This seems to be the question of the century and the answer continues to be hanging in space. Meanwhile, Queen Latifah is an American rapper, songwriter, singer, actress, and producer. She was born Dana Elaine Owens on March 18, 1970, in Newark, New Jersey.
She was raised by her father, Lancelot Owens, Snr., a police officer, and her mother, Rita (née Bray), a High School teacher. She attended Essex Catholic Girls' High School in Irvington but graduated from Irvington High School.
Latifah excelled in sports, specifically Basketball, while in school. She, however, was in love with the arts and occasionally performed in the grammar school play. She also used to beatbox, which led her to join the hip-hop group Ladies Fresh. From there she launched her music career, rapping about issues of black women on topics including domestic violence, harassment on the streets, and other related problems.
Is Queen Latifah Gay or Lesbian?
There have been a lot of speculations concerning the sexuality of Queen Latifah…Is she really gay like all the rumors surrounding her indicate? Well, all the rumors about this legendary rapper being gay are not new to those who have come to love her music.
In fact, it all started in 1996 when Queen Latifah got into a feud with Foxy Brown, who took the first step in questioning the rapper's sexuality while dissing her. Since then, no one has yet to confirm whether this rapper, cum singer, and actress, is actually gay or not. That includes all the rumors that have been making rounds all over the internet claiming how she publicly admitted to being gay.
The truth is that none of those sites can actually quote her making such a statement, which makes the allegations more of rumors than stated facts.
But if the rumors hold a significant amount of truth, then the rapper must have first had a fling with Jeanette Jenkins, who apparently is alleged to have been Queen Latifah's girlfriend for over 8 years before they officially broke up in 2011.
Also, while performing at the Beach Lesbian and Gay Pride event, she took the stage and announced how she's been waiting for such an opportunity for a very long time… and to what might seem like a confession, she even went ahead and pointed out how the gay community was actually her family but withheld herself from publicly admitting that she was indeed gay.
So, until now, the sexuality of this '90s hitmaker is still cloaked, and all the media's attempts to get her to admit or refute the claims have all been futile. But until all these rumors are denounced with solid evidence – like her marrying a certain man somewhere, the legendary rapper will still be a part of the LGBT unless proven otherwise.
Does She Have A Girlfriend, Husband, Wife?
Queen Latifah has never been married to either a man or a woman. But the latest news to hit the grapevine concerning the rapper's sexuality comes from an anonymous source, who happens to be the rapper's confidant. According to this source, Queen Latifah is planning to tie the knot with her 4-year girlfriend, Eboni Nichols. But hey, before you get your adrenaline all rushed up, let's get something clear: the source of this information cannot be trusted completely given that Queen Latifah herself has not announced publicly about her wedding plans.
But our grapevine has it that the talk-show host was actually inspired by the recent event, where Madonna and Macklemore's Grammy performance saw to it that dozens of Gays were actually given an opportunity to tie the note. This spurred the rapper into making the rash decision of taking the next step with her long-time girlfriend Eboni.
Facts About Queen Latifah's Girlfriend – Eboni Nichols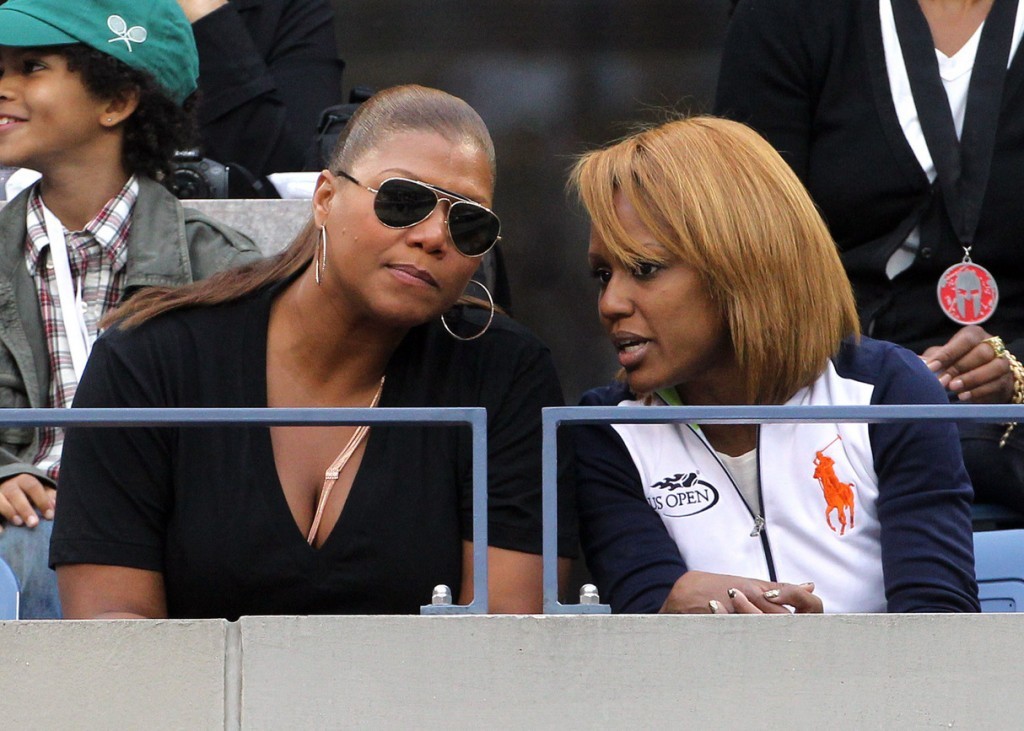 1. She graduated with a bachelor's degree in Theatre and Dance from Chapman University. While taking her studies, Eboni confessed to having had no idea of where her passion for dancing and choreography would have actually taken her.
2. Eboni has worked with big-heads in the entertainment industry having been one of the most revered members of Los Angeles Lakers Girls. She has had the privilege to tour the world while sharing a stage with big artists like Jamie Fox and Mary J. Blige. She has also managed to work with some of the hottest talents in the industry, including Capital Cities, Sara Bareilles, and Demi Lovato.
3. Her choreography has actually appeared in some of the major blockbuster films like Dream Girls, Bedazzled, Miami Vice, Dance Your Ass Off, Hairspray, Blades of Glory, as well as television shows like Cougar Town. She will also be featured on the incoming CW TV show, Jane the Virgin.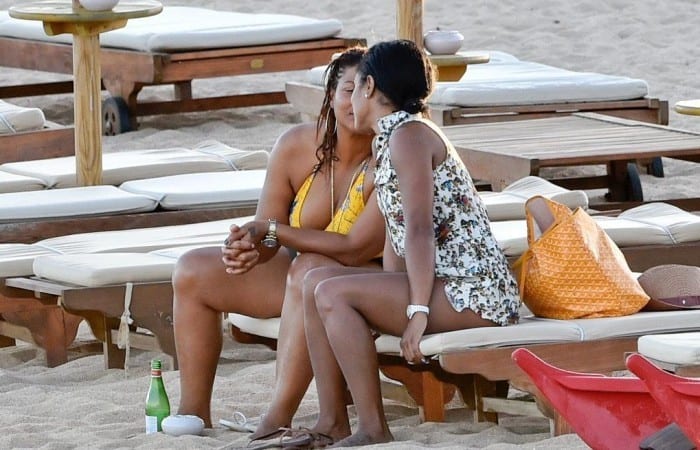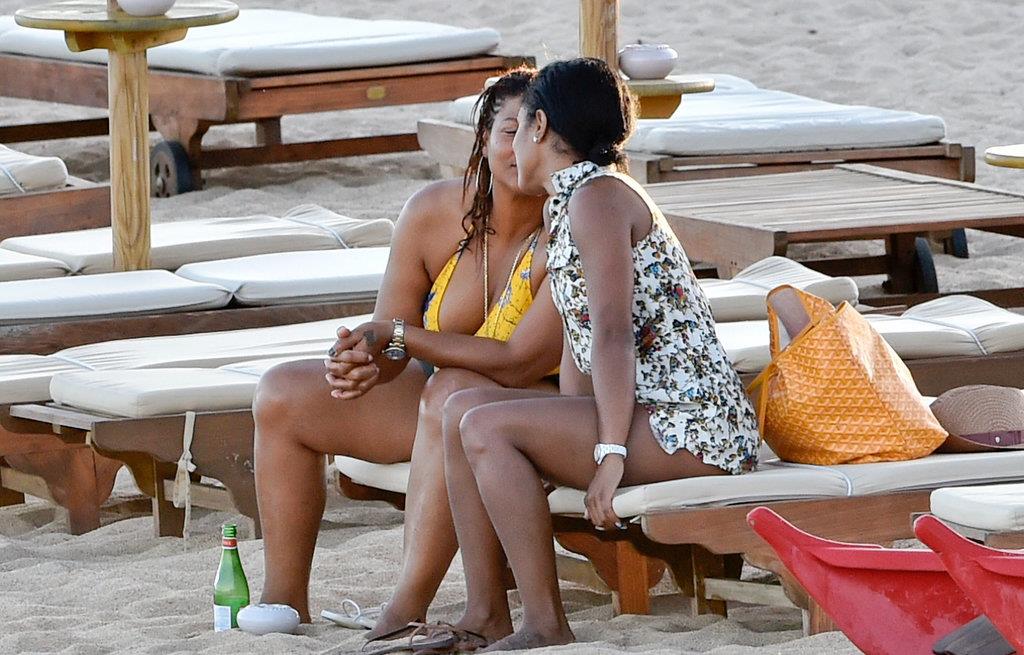 4. Her choreography can also be seen in several TV commercials such as Sensa, Svedka Vodka, McDonald's, Butterfinger, Washington Mutual and Covergirl cosmetics.
5. She has also choreographed several music videos. A number of eye-grabbing music videos and live performances for artists like Solange, Estelle, as well as the Dream. A classic example of a video she actually choreographed is Freak by Estelle.
6. Her work has been featured on numerous TV programs including the FOX series "Surviving the Jack," "Good Morning America," "Cougar Town," "American Idol" and "Dancing with the Stars" among others.