Ike Ekweremadu, the Nigerian senator representing Enugu-West Constituency, is a doting husband to his wife, Lady Beatrice Nwanneka Ekweremadu, and father of their four children, Sylvia, Sonia, and two boys.
Ekweremadu has served as Deputy President of the Nigerian Senate three times consecutively in the 6th, 7th, and 8th National Assembly. He also served as the Chairman of Aninri Local Government Council under the platform of the United Nigeria Congress Party (UNCP), and won the Best Council Chairman of the year in 1997, among other portfolios.
However, besides Ike Ekweremadu's burgeoning political career and accomplishments, the politician has also got a lot going in his family. Get to know more about Ike Ekweremadu's family, including his wife, children, and the ongoing organ trafficking allegations surrounding them.
Overview of Ike Ekweremadu's Married Life with Wife, Nwanneka Ekweremadu
There is no information on the public space regarding when or where Ike Ekweremadu and his wife got married. The couple rarely takes to social media to discuss anything about their family and children. This is why there is little or no detail about their family life in the media.
Meanwhile, except for the recent charges of organ harvesting, there has been no report of scandals about Ike Ekweremadu's marriage with his wife. The couple is perhaps a perfect match for each other.
To celebrate her wife's 52nd birthday in 2018, the politician took to social media, where he posted sweet words alongside their photos. According to the senator, his wife has been there for him from the start of the journey, through thick and thin.
He described her as his Telemachus, a fine intellectual, a grassroots mobilizer, and charity personified. The couple got married some decades ago and has remained happily married to date.
Ike Ekweremadu's Wife is an Accountant
Lady Beatrice Nwanneka Ekweremadu is not the type that throws her life into the limelight. Even though her husband is a public personality, she prefers to live a private life. Beatrice was born on 10th September 1966 in Umuori hamlet Enugu-Agu, Achi, Oji River LGA, in Enugu State, to the family of Chief John and Lolo Monica Okah.
She attended Iva-Valley Primary School and Idaw River Girls' Secondary School in Enugu, Enugu State. Beatrice proceeded to the Institute of Management and Technology (IMT), Enugu, and later the University of Nigeria, Nsukka (UNN), where she got her BSc. with honors in Accountancy and Economics, respectively.
After that, she acquired a Master's degree from two different Universities. First, Enugu Campus of the UNN and subsequently at the Ebonyi State University, Abakaliki, where she obtained a Master's Degree in Business Administration (MBA) and Master of Science (MSc.) in Accountancy in 2009 and 2015, respectively.
Lady Nwanneka once worked as a teacher at the Federal Government Boys' College, Apo, Abuja, and Federal Government College, Enugu. She has also worked as a Chartered Accountant in the Office of the Accountant General of the Federation Republic of Nigeria.
Mrs. Ekweremadu is a Lady, Order of the Good Shepherd, Church of Nigeria, Anglican Communion, and recipient of numerous traditional titles and merit awards. She also runs her husband's Ikeoha Foundation, which aims to sponsor youth through scholarships, adult literacy programs, vocational training, and empower women, especially widows. She is well known for her generosity, caring, and benevolent spirit.
Their Marriage Has Produced Four Children
Ike Ekweremadu has four children with his wife, Nwanneka – two males and two females. While the girls' names are Sylvia and Sonia, absolutely nothing is known about the boys, including their names. They seem to be very much aware of their privacy.
Meet Ike Ekweremadu's Daughters
Sylvia Ekweremadu
Even though little is known about her, Sylvia is described as the most notable person recognized by Wikipedia among her siblings. She is the first daughter of Ike and Beatrice Ekweremadu. Sylvia is said to be a lover of fashion and style. She is a very beautiful lady who thrives on looking classy and standing out from her peers.
She takes out time to share her photos on her social media pages. Sylvia gained public recognition sometime in 2018 after she posted photos of herself in a bikini on Instagram. However, she deleted the photos shortly after.
Sonia Ekweremadu
Sonia is the last child of her parents in a family of four. She was born in 2021, but her exact birth date is unknown. She holds a Bachelor's degree in Media and Communications from a University in the United Kingdom. Sonia is said to be introverted and has no official social media page in her name.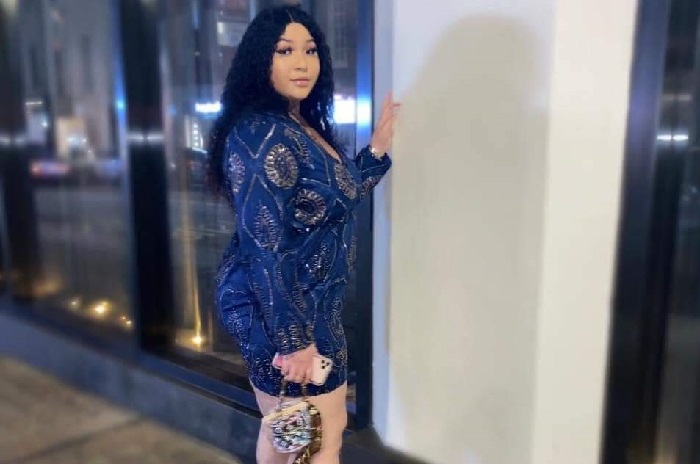 Sonia Ekweremadu has recently made headlines after she desperately needed a kidney transplant, and her parents were illegally involved in bringing a minor to the UK so they could take his organ in exchange. According to records, Sonia has been gravely ill for some time and required a kidney transplant to stay alive.
Are Ike Ekweremadu and His Wife Really Involved in an Organ Harvesting Syndicate?
On Thursday, 23rd June 2022, former Nigerian Deputy Senate President Ike Ekweremadu was charged alongside his wife over an alleged human organ harvesting; conspiracy to facilitate the travel of a minor from Lagos, Nigeria, to the UK to harvest his organ in the pretense to give him a better life in the UK.
Meanwhile, in an application letter sent for a visa for a young person who is said to be 15 years old and homeless, the Nigerian senator told the UK officials that he was taking the child to another country for his daughter, who has kidney failure to get a transplant.
Upon arrival, it was discovered that the boy's kidney didn't match Sonia's, and that was the situation that raised the alarm. Following that, Ike Ekweremadu and his wife were remanded in custody by the Specialist Crime Team of the Metropolitan Police in London.
They appeared before the Uxbridge Magistrates' Court later the same day. The investigation was further launched after detectives were tipped over potential violations of the modern slavery legislation in May 2022. Meanwhile, the guardianship of the child has been safeguarded.
The couple prayed for bail at the court but was denied. Ekweremadu, through his lawyer Gavi Irwin, informed the court that at no stage did he arrange or facilitate travel for anyone with the intent of exploiting them. The lawyer emphasized how Ekweremadu has led a blameless life as a Nigerian lawmaker and so could not in no way be guilty of such a serious allegation.
Similarly, Beatrice Ekweremadu's lawyer, Antonia Gray, pleaded that her client has never been involved in any illegal trafficking. "She is a financial accountant with an unblemished record," the lawyer added. However, the prosecutor made an application to adjourn the case in 14 days, which is 7th July 2022, for a more detailed background investigation.