The burial ceremony of late Ezinne Uche Iyiegbu (Odoziaku) aka Mama Cubana, the mother of the founder and chairman of Cubana Group; Obinna Iyiegbu aka Obi Cubana, was turned into a festival and a carnival following the display of flamboyance; the celebrity guests in attendance, the expensive gifts and the social media buzz and frenzy that even swallowed up the recognition of Wizkid's birthday on social media.
Obi Cubana's Mother's Burial has shut down the Nigerian social media space; as all social media platforms in Nigeria have been focused on the happenings at the burial ceremony.
The talk of the town burial ceremony drew friends and well wishes who are the crème De La crème of the society; to the Nightlife boss' hometown in Oba in Anambra state. The weeklong burial ceremony saw the presence of star footballers, actors, comedians, politicians, businessmen and "big boys".
Here is a list of all the celebrities that attended Obi Cubana's Mother's Burial
The Guestlist at Mama Cubana's burial is extensive, people from all walks of life attended the ceremony. We have curated a list of some of the people on the guest list who are celebrities.
Celebrity Barman AKA Cubana Chief Priest
Pascal Chibuike Okechukwu is from Imo state Nigeria. He is a brand influencer for Moet and Hennessey and a brand ambassador for Mikano motors, bullet and Geely Nigeria. He is also the owner of De angels Bar and grill in Owerri, Imo State.
Cubana Chief priest made a grand entrance to the burial ceremony with 1 trailer load of cows numbering 46 as part of his donation to Obi Cubana who used to be his boss before they parted ways in September 2020.
Cubana Chief Priest's outing at the "burial of the year" was spectacular and a rare feat.
E-Money and Kcee
The Chairman of the Five Star group Billionaire Emeka Okonkwo aka E-money and his brother, Nigerian artist Kcee, real name Kingsley Chinweike Okonkwo of the Limpopo fame; were also in attendance at the burial ceremony. The duo hail from Uli in Anambra state and are close friends and business associates of Obi Cubana.
Jowi Zaza
Joseph Eze Okafor Jnr. The CEO of Jezco Oil and gas graced the burial ceremony in style. The young billionaire who is in his early thirties is a close friend and business associate of Obi Cubana. As part of his contributions to Mama Cubana's burial, Jowi Zaza donated 10 cows to the ceremony. Jowi Zaza hails from Ekwulobia in Anambra state.
Kanayo O Kanayo
Veteran Nigerian actor, Anayo Modestus Onyekwere aka Kanayo O Kanayo also graced the event. His attendance was a surprise to most Nigerians because he flaunted bundles of cash that he intended to splurge at the ceremony.
He also posted a video where he made jokes at the ladies who will be leaving their boyfriends to attend the ceremony. The veteran actor hails from Mbaise in Imo State and is also Obi Cubana's Friend.
Alexx Ekubo
Nollywood actor Alexx Ekubo was also present at Obi Cubana's mother's burial. The actor who hails from Arochukwu in Abia state Nigeria had a good time showing off all the fun he was having at the ceremony as he is also part of Obi Cubana's invited guests and circle of friends.
Kelechi Iheanacho
Star footballer, Kelechi Iheanacho is among the long list of celebrities at Obi cubana's mother's burial.  The Leicester City player who hails from Imo state is also a part of Obi Cubana's circle of friends.
Emmanuel Emenike
Anambra-born star striker was also in attendance at the burial ceremony. The footballer who is also a part of Obi Cubana's friends didn't want to miss out in all the festivities and showed up too.
Zubby Michael 
Popular Nollywood actor, Azubuike Micheal Egwu popularly known as Zubby Michael also graced the occasion in grand style. The Actor who hails from Anambra state is friends with Obi Cubana and traveled to Oba to show his support. The actor who recently granted an interview where he claimed to be the richest actor in Nollywood, posted a video of his "doings" at the ceremony.
Jnr Pope
Another popular Nollywood actor that graced Obi Cubana's mother's burial ceremony is Pope Obumneme Odonwodo aka Jnr Pope. The star actor is one of the celebs on the long list of celebrities who got an invite to the ceremony as a part of the mogul's circle of friends. Jnr Pope although born in Bamenda Cameroon, hails from Ukehe in Enugu State.
Prophet Chukwuemeka Odumeje
Chukwuemeka Cyril Ohanemere aka Odumeje Indabosky Pahose, one of the most controversial pastors in Nigeria didn't miss the opportunity to attend the burial ceremony.
The Pastor and gospel singer who hails from Imo state and has been seen hanging out with members and associates of the Cubana groups on several occasions; performed his songs at one of the various carnival-like events that took place after the internment of Mama Cubana. The pastor shared videos of him at the event.
Davido
Although not fully recovered from the death of his friend and aide days ago, David Adeleke aka Davido who has very close ties with Cubana Chief priest and by extension to Obi Cubana, touched down Oba in Anambra state and performed at the ceremony. Although born in Atlanta USA, Davido hails from Osun state, and he represented his people of Osun at the ceremony, as he performed in front of an excited huge crowd in Obi Cubana's hometown.
Dbanj
Dapo Oyebanjo aka Dbanj, superstar Nigerian singer and entertainer was also in attendance at Obi Cubana's mother's burial. Dbanj who hails from Ogun state performed at the ceremony to the utmost delight of fans and guests at the ceremony.
Ubi Franklin
Record label boss, artist manager and PR personnel Ubi Ekapong Ofem, aka Ubi Franklin was also in attendance at Obi Cubana's mother's burial.
Ubi who hails from Cross river state and is the special adviser to the Cross River state Governor on Tourism arrived Oba in Company of E-money and Kcee.
Phyno
Star Nigerian Rapper, Chibuzor Nelson Azubuike, aka Phyno Fino also graced the ceremony. The Rapper who was born in Enugu but hails from Anambra is a close associate of Obi Cubana. Phyno was spotted sharing a heartfelt hug with Davido during the ceremony.
Patoranking
Nigerian Star Reggae Dancehall singer Patrick Nnaemeka Okorie, aka patoranking was also present at the burial of late mama Cubana. The artist who hails from Ebonyi state is one of the entertainers associated with Obi Cubana. He shared a video on his Instagram story of he and Phyno Fino relaxing after eating pepper soup at the ceremony.
Orezi
Shoki Crooner, Esegine Allen aka Orezi is one of the many celebrities who graced Obi Cubana's mother's burial. The singer arrived in a chartered private jet with other individuals. Orezi who hails from Delta state has been seen, active in Obi Cubana's circle before now.
Shina Peller
Fellow Nightlife boss and politician, Shina Abiola Peller, the CEO of Aquila group of companies as well as the owner of Club Quilox was also in attendance. Shina Peller and Obi Cubana are business associates as they both each own the biggest nightclubs in Lagos state. Shina Peller who hails from Oyo state and is also a member of the national assembly is one of the notable guests who are non-igbo that graced the ceremony.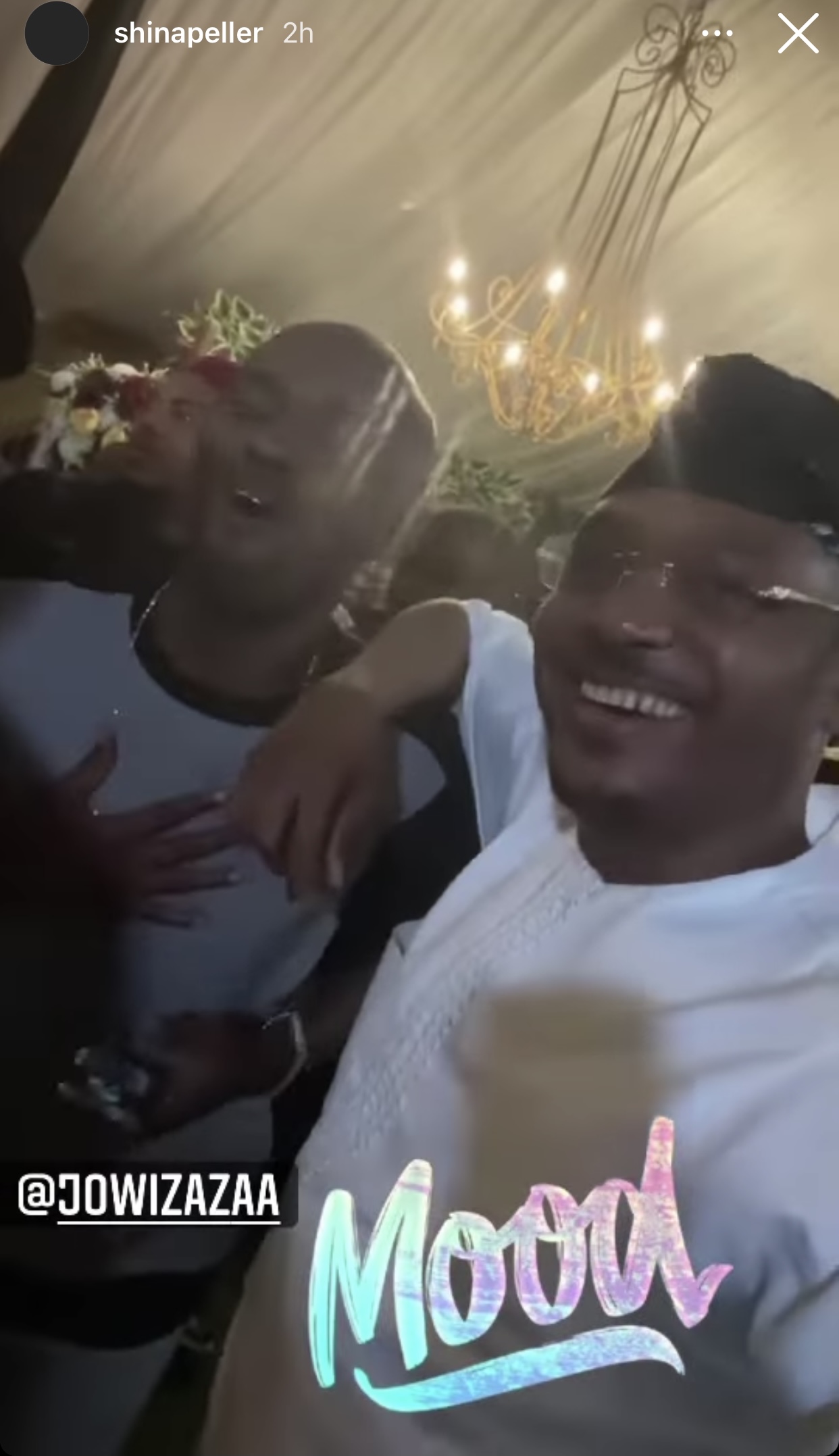 Olakunle Churchill
Olakunle Oladunni Churchill, the founder of Churchill group and businessman who hails from Ondo state joined the list of celebrities at the "Burial of the year". The businessman who is familiar with being on the news headlines and gossip blogs due to his failed marriage with Tonto Dikeh and recent marriage with Roselyn Meurer; didn't hesitate to show that he is having a good time as a Yoruba man amongst Igbo people at Obi Cubana's mother's Burial.
Igwe 2pac
Actor, rapper and comedian, Charles Okocha aka Igwe 2pac aka Mr Amonshine who hails from Anambra state is a long time close associate of the Cubana group. The entertainer shared a video of himself and others as they were enroute to Oba in Anambra State, for the burial ceremony.
Williams Uchemba
Comedian, actor and philanthropist, Williams Uchemba who came into prominence as a Nollywood Child actor also graced the burial ceremony of Mama Cubana. Williams who hails from Imo state, arrived oba in a chartered private jet as he came to show his support for his close associate and respected "senior brother" Obi Cubana.
Tana Adelana
Nollywood actress Christiana Nkemdilim Egbo Adelana aka Tana Adelana was also part of the Guest list. The Nollywood actress hails from Enugu state, and attended the ceremony in the company of E-money and his wife. She shared clips of the event on her Instagram stories.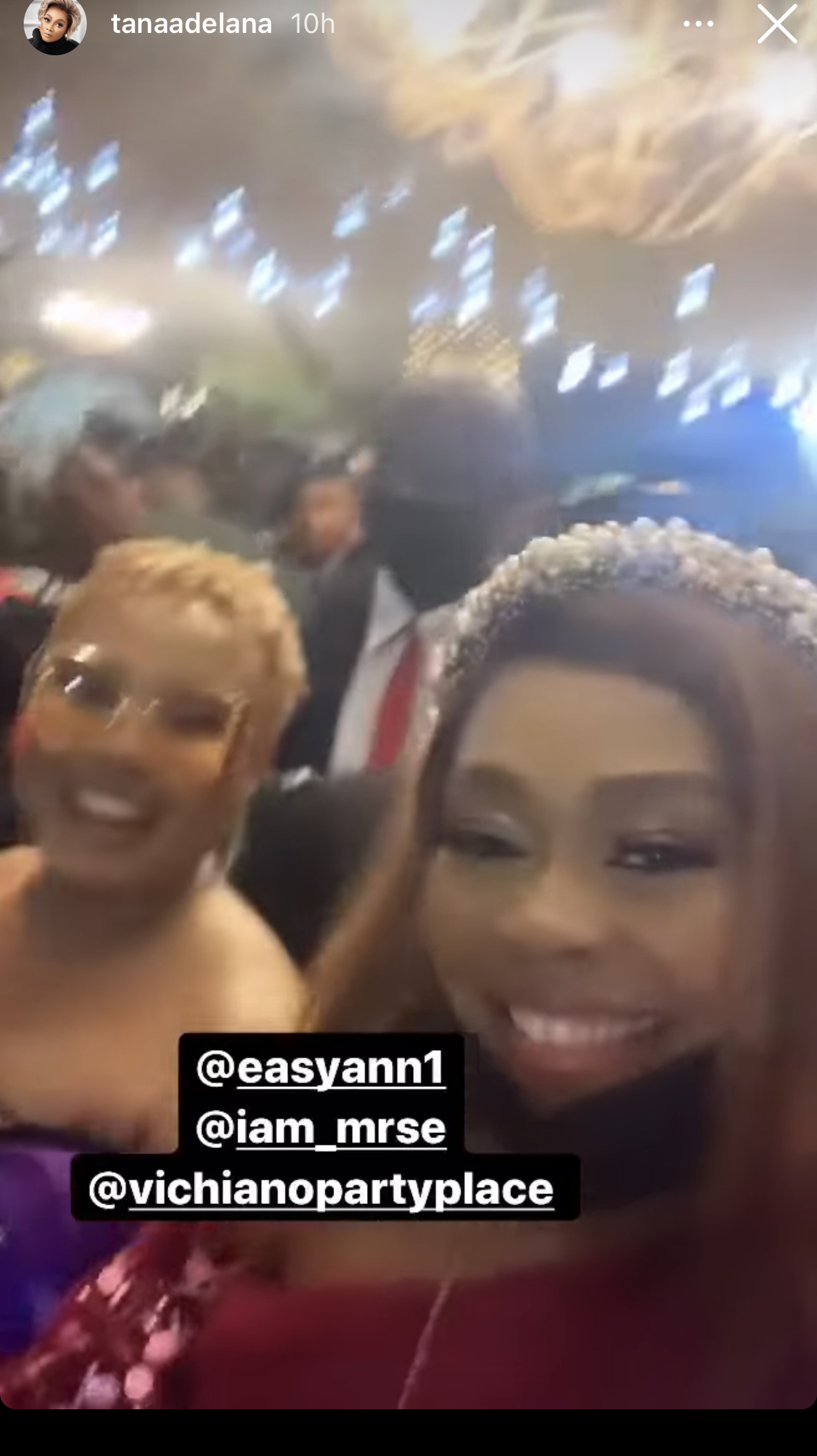 Frodd
Chukwuemeka Okoye aka Frodd, was just a regular guy until fate smiled on him and he made his way into the Big Brother Naija reality TV Show season 4; and emerged a finalist as a second runner up. The BBN show which is one of the biggest entertainment shows in Nigeria, shot Frodd into limelight and ever since his appearance on the 4th season of the show in 2019, it has been a upward climb for the young lad.
Frodd who hails from Anambra state, currently works with Obi Cubana on a weekly Nighlife show at the Pablo Cubana club in lagos, amongst other things. And he didn't hesitate to show off during the ceremony as he splurged bundles of Cash on his Boss and Business partner.
Poco Lee
Iwe Pascal, popularly known as Poco Lee is a celebrity dancer and Master of ceremony. The young lad who hails from Orlu In Imo state, attended the ceremony organized by the nightlife boss as a way to show support to Obi Cubana. Poco Lee regards Obi Cubana as his boss.
Kanu Nwankwo
Veteran Footballer, Kanu Nwankwo also graced the occasion. Nwankwo Kanu who hails from Imo State is one of Obi Cubana's friends and he honored the invite to show up and support him.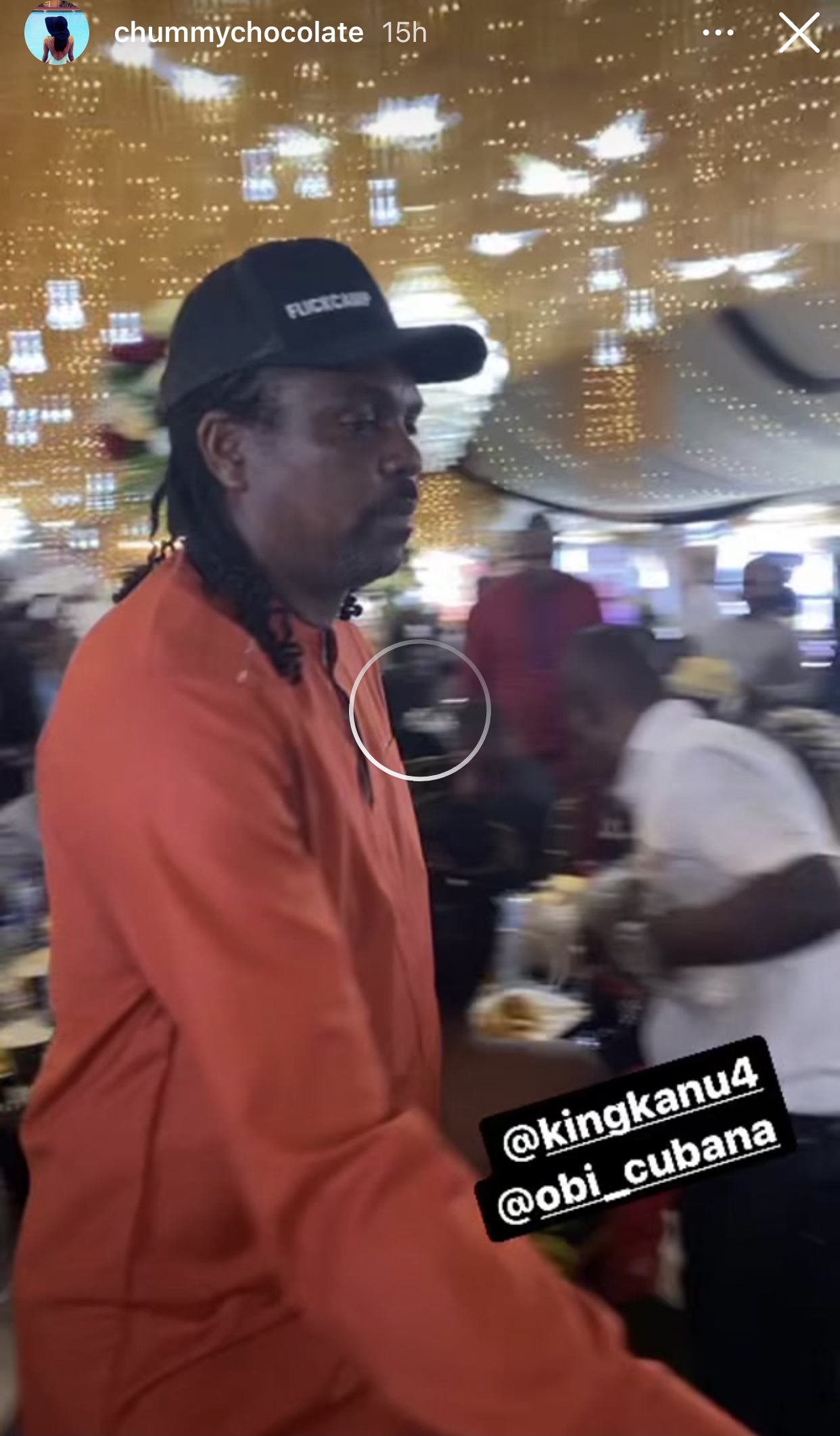 Senator Ekwunife
It is not only celebrities in the entertainment sphere that graced the "Burial of the year". Notable persons in Nigerian politics, were also guests at the Burial Ceremony. One of which is Senator Dr. Mrs Uche Lilian Ekwunife, an Anambra senator who attended the funeral service which held at St. Paul's Anglican Church in Oba, Anambra State. The 50 year old Senator is regarded as one of the most active female Senators and she represents the people of Anambra Central Senatorial district.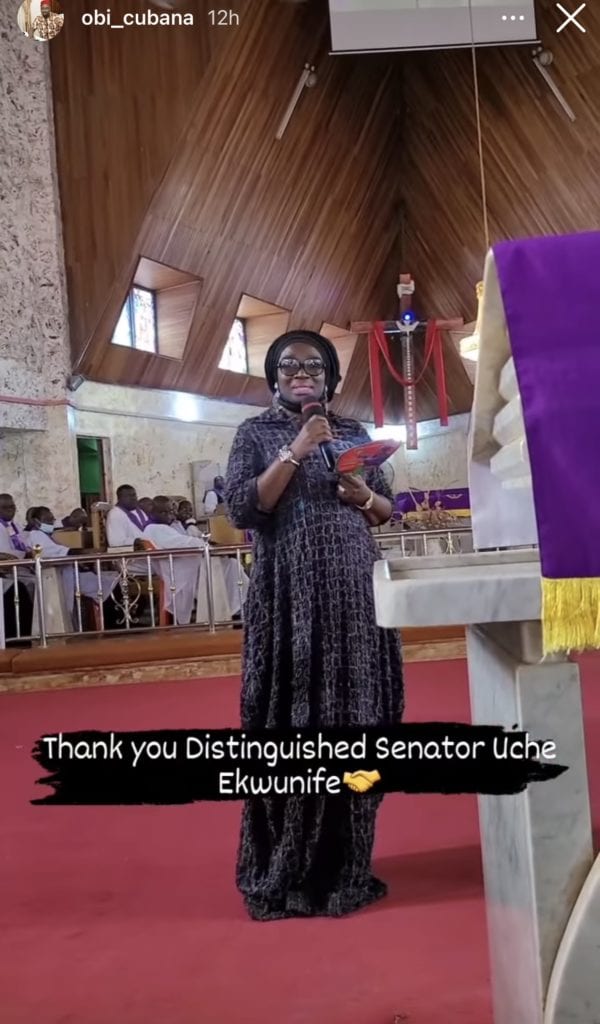 Obi Cubana shared a photo of the senator during the church funeral service on his Instagram stories; in appreciation of her presence.
Abba Kyari
As we earlier mentioned, Obi Cubana's mother's burial drew people from all walks of life, and one of the very notable guests is Abba Kyari, the deputy commissioner of polic  and the Nigerian Inspector General of Police's Intelligence Response Team (IGP-IRT). The police chief who is also referred to as Super cop, was born in Maiduguri Borno State. He graced the occasion much to the surprise of Nigerians. Not only is Abba Kyari a northerner, he is also a Muslim, which makes it all the more surprising that he is seemingly the only Muslim from the North who proudly attended the ceremony and posted videos and images of himself and Obi Cubana at the ceremony.
Social Media Reactions to Obi Cubana's Mother's Burial
With the carnival-like burial ceremony unfolding in Oba Anambra state, Nigerians on social media watched clips of the ceremony and as expected reacted in various ways to the flamboyant "Burial of the year". Most people wished they were in Oba, others made posts extolling the personality of Obi Cubana and some others longed to be able to afford such flamboyance. The ceremony was generally pleasant to most people on social media and provided a certain kind of "hope" for youngsters who swore never to be poor.
There were also hilarious commentary on the number of cows and the caliber of wealthy men at the ceremony.
A Facebook user wrote: Cow wey people dey manage kill one to answer ogbuefi, e reach cubana turn, he went and bought 46 cows, what will we call him now🤔
Another user wrote: When my grandma die, them slaughter six cows, villagers de shout see money.
What will they say if they see this?
Yet another user wrote: Omo hustle o…so that you go get power hire DSS as your security detail even when you're not part of the government…😁😁😁