Olamide has three children from two baby mamas. Olamide's children include Batifeori Maximilliano Adedeji, Tunrepin Myles, and Asaiah Monifé Maria.
Best known as Baddo, Olamide Gbenga Adedeji is not just one of those top Nigerian rappers with a large music catalog, he is also listed among the top trending Nigerian celebrities who have raised children with different women. Like Davido, Timaya, Wizkid, and Flavour, Olamide seems to enjoy raising as many children as he desires with different women without any plans of settling down with any of them. Amid his very controversial private life, Olamide still stands as one of Nigeria's most successful rappers and business moguls.
To say the least, he is the owner and CEO of YBNL Nation which has signed several young music talents, including the likes of Adekunle Gold, FireBoy DML, and Lil Kesh. Here are some interesting facts you would love to know about Olamide's children and love life.
How Many Children Does Olamide Have?
The Nigerian rapper Olamide currently has three children – two boys and one girl. It might interest you to know that the 34-year-old Eni Duro crooner had his three adorable children within four years and his first child four years into his break into the music world.
He welcomed his first child, Maximilian Boluwatife Adedeji at the age of twenty-six and by the time he was clocking thirty, he was already celebrating the addition of his last two children. The famous music star fathered his children from two baby mamas. Although there are claims about him having more children with some yet-to-be-identified women, these three are the only Olamide's children known to the public.
How Old is Olamide's Son?
Olamide has two sons namely Maximilian Boluwatife and Tunrepin Myles Adedeji. The two boys are direct brothers and their mother's name is Adebukumi Aisha Suleiman. Olamide's two sons are growing up fast, his first son is currently 8 years of age while his second son is 4. Below are more interesting facts you should know about Olamide's sons
Who Is Olamide's Son, Maximilian Boluwatife Adedeji?
Full Name: Maximilian Boluwatife Adedeji
Nickname: Max
Gender: Male
Date of Birth: January 30, 2015
Place of Birth: United States of America (USA)
Age: 8
Parents: Olamide Gbenga Adedeji  and Adebukumi Aisha Suleiman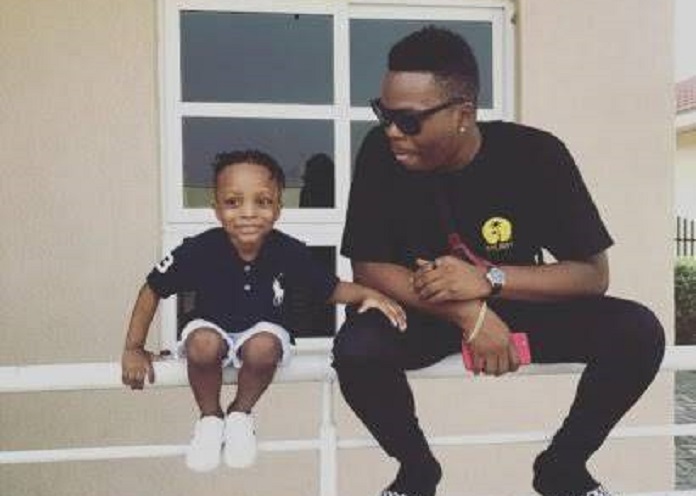 Maximilian Boluwatife Adedeji is Olamide's first child and son. He was born on January 30, 2015, to the rapper and his longtime girlfriend Adebukumi Aisha Suleiman. Max came into the Adedeji family barely four years after his father and mother became an item. His birth also happened just a few years after Olamide established himself in the Nigerian music world. As expected, the proud father wasted no time in sharing the good news with his much-garnered fans through his Instagram page and Twitter handle.
The little boy's naming ceremony took place eight days later at Olamide's residence in Magodo Lagos. The event was witnessed by several important personalities, including the then chief executive officer of Lagos State Governor Babatunde Raji Fashola, and the popular singer Darey Art Alade.
The birth of Maximilian in 2015 coincidentally linked the rapper to two important events that apparently shaped him and his career. First, it was the same year the rapper released his fifth album of 21 tracks, Eyan Mayweather. Sadly, the year ended with the death of his father Pa Adedeji. On January 30, 2018, Olamide also lost his mother Ronke Osisanya Adedeji and coincidentally, it was the same day the little boy was marking his third birthday.
Baddo obviously shares a very close relationship with his son Maximilian. The little boy is mostly referred to as his father's 'bestie' as both are always seen on social media
together. When the cutie was celebrating his sixth birthday in 2021, his celebrity father wasted no time to make the announcement on his various social media handles. Maximilian is not his father's only son, he has a brother named Tunrepin Myles.
Tunrepin Myles Adedeji is the Second of Olamide's Sons
Full Name: Tunrepin Myles Adedeji
Gender: Male
Date of Birth: July 1, 2019
Place of Birth: United States of America (USA)
Age: 4
Parents: Olamide Gbenga Adedeji  and Adebukumi Aisha Suleiman
Tunrepin Myles is Olamide's second son. He was born to the rapper on the 1st of July 2019  and was welcomed in a hospital in the United States of America. Tunrepin's addition to Olamide's family happened four years after the rapper became a father to his first child Maximilian. Though not much is currently known about Olamide's second son, we know for sure he's growing quite fast.
Olamide's Daughter Asaiah Monifé Maria Adedeji
Full Name: Asaiah Monifé Maria Adedeji
Gender: Female
Date of Birth: August 16, 2019
Place of Birth: London, United Kingdom
Age: 4
Parents: Olamide Gbenga Adedeji  and Maria Okanrende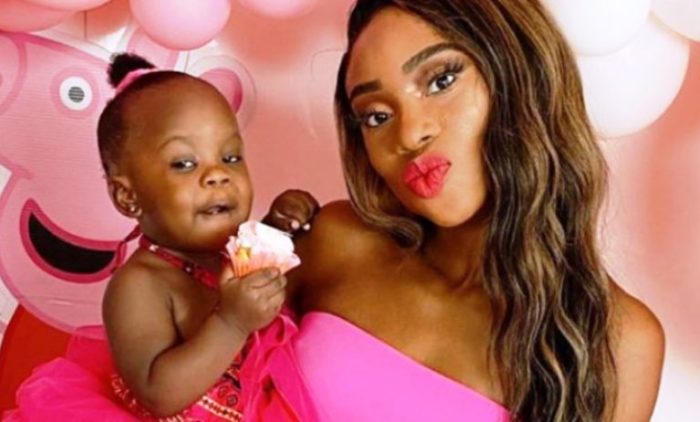 Asaiah Monifé Maria is Olamide's third child and first daughter. She was born on the 16th of August in 2019, a few months after her father welcomed his second son, Tunrepin. Although her birth was announced amid controversies surrounding her mother Maria Okanrende and her father's love affair, Maria's arrival was also significant as she was born just 45 days after her brother's arrival.
Asaiah was born on a Monday in a health facility in London, the United Kingdom, and her naming ceremony was not announced, however, her name was revealed as Asaiah
Monifé Maria a week after she was born.
Meet Olamide's Baby Mamas
From what we gathered, Olamide has two women in his life. Of course, he may be involved with many other ladies out there following his social status, but Adebukumi Aisha Suleiman and Maria Okanrende have made significant impacts on the rapper's life considering the fact that they are the mothers of his three children. Here are some interesting facts about Olamide's baby mamas you may love to know.
Adebukunmi Aisha Suleiman
Adebukunmi Aisha Suleiman is Olamide's first baby mama and longtime girlfriend. She is the mother of the artiste's two sons, Maximilian Boluwatife Adedeji and Tunrepin Myles Adedeji. Adebukunmi has been with Olamide even before his rise in the Nigerian music industry. There were claims that the two became an item in 2011 and even though they initially intended to keep their affair secret, Olamide's extensive love for Bukunmi drew many people's attention to them and it was not long before they won the heart of fans.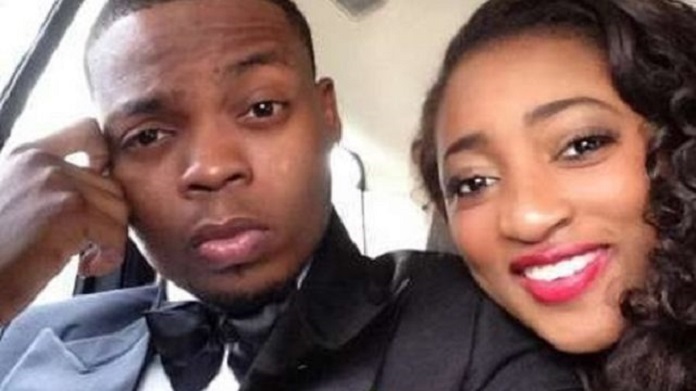 Olamide finally asked for her hand in marriage on the 8th of March 2018. The proposal happened when she was celebrating her birthday that year. This proposal came almost seven years into their relationship and coincided with the celebration of International Women's Day. A few hours after popping the question Baddo himself shared the good news with his fans, referring to Adebukumi as his senior wife.
Olamide has on different occasions shown how much he adores his first baby mama Adebukunmi. His 2015 hit track Melo Melo which he dedicated to her tells us more of how deeply the two love each other. Bukunmi who has also changed her surname to include that of Olamide has on her own path been very supportive of her man's career endeavors. It might also interest you to know that the two are still together.
Maria Okanrende
Maria is Olamide's second baby mama and the mother of his only daughter, Asaiah Monifé Maria. The knowledge about Olamide and Maria's love story only reached the public after the birth of their daughter Asaiah. A popular personality that works with Beat FM, Maria's relationship with Olamide was apparently short-lived after she got pregnant.
After birthing her child, the On-Air Personality caught people's attention when on January 5, 2020, she revealed her supposed baby daddy as Olamide Baddo, while accusing him of abandoning her and their baby girl.
The two reportedly broke up when Maria discovered that the artiste was engaged and was still in relationship with his first baby mama, Bukunmi. However, after much negotiations, the two decided to co-parent their daughter even though the singer initially reportedly dishonored the co-parenting arrangement by not caring about Maria and her daughter for a couple of months. It appears the two have now settled their issues as there are no news about them flying around.