The best of Olamide's old songs include Wo, Infinity, Shakiti Bobo, Science Student, Motigbana, First of All, etc. Moreso, within the 12 years of his music career, the Nigerian rapper has dropped 9 studio albums, 3 EPs and collaborations, and numerous hit singles.
Olamide Gbenga Adedeji, famously known as Badoo is a Nigerian Afrobeat singer, rapper, and songwriter. According to the singer, he spent a good part of his early years on the streets of Lagos, hence, gaining such height of success in music was something that seemed impossible. But he proved to be a champion and today remains one of the forces to reckon with in the Nigerian music world. This article reveals everything about Olamide's music career journey so far.
Olamide Started His Professional Singing Career in 2010
Records have it that Olamide dropped out of the university given the sudden passion he developed for music in his undergraduate days. He immediately began to pursue his passion without wasting time. On that note, he first got signed to Coded Tunes, a music record label managed by Toni Payne.
Under the label, he recorded and released his debut single, Eni Duro. Regardless of the fact that it was his first official release, Eni Duro gave him worldwide recognition. The song was well received and it got critical acclaim, launching him into the limelight.
How Many Albums Does Olamide Have?
Olamide has so far released 9 studio albums; the first one was under Coded Tunes, and the other 7 were under his record label YBNL Nation. His musical success is evident in the number of albums he has managed to release since he started singing. Even though he mostly raps in Yoruba, Pidgin English, and Nigerian slang, Badoo has produced some tracks in English.
What Was Olamide's First Album?
Olamide's first album is titled Rapsodi and was released in 2011 under the Coded Tunes label. The success of this album saw the artist collaborate with many other Nigerian A-list musicians such as Wizkid, D'banj, 9nice, ID Cabasa, Reminisce, and others. Moreso, its lead single titled Omo To Shan charted on different radio stations in Lagos and across the country.
With a track-list of 16 songs, Rapsodi is a hip-hop album performed in the Yoruba language. Some of the songs are Apa Ti Jabo, I'm Going In, Emi Lo Mi, Responsibility, Dirty Rock, Fori Fori, Boys Are Not Smiling, Gapa, etc. Olamide did not relax after his first album but kept on dropping more back to back. Below are all his subsequent albums to date.
YBNL (2012)
In 2012, a year after his debut, Olamide released his sophomore album titled YBNL. By then, he had left Coded Tunes and founded his own record label YBNL Nation (Yahoo Boys No Laptop) and YBNL made the label's first work. The album which was released on the 12th of November 2012 featured guest appearances like Davido, Tiwa Savage, Kay Switch, Reminisce, and Dammy Krane. YBNL comprises 20 tracks and they include Voice of the Street, Stupid Love, Ilefo Illuminati, First of All, Durosoke, and others.
Baddest Guy Ever Liveth (2013)
Olamide's third studio album titled Baddest Guy Ever Liveth was released on 7th November 2013. The album was a massive success as he collaborated with some well-known artists and producers such as Phyno, Don Jazzy, Pheels, Viktor, B.Banks, Ice Prince, and others. The singles in the album include Turn Up, Yemi My Lover, Position Yourself, Rayban Abacha, Eleda Mi O, Dope Money, and Anifowose.
In 2014, Baddest Guy Ever Liveth won the Best Album of the Year at the Nigeria Entertainment Awards and was also nominated for Rap Album of the Year at the City People Entertainment Awards. In the same year, it won Album of the Year and Best Rap Album at The Headies. Not only that, the album was ranked 12th on Afrikka Radio's list of the top 12 best Nigerian albums of 2013, and Premium Times newspaper included it on its list of the 5 yet-to-be-released Nigerian albums of the year.
Street OT (2014)
In the following year, after releasing Baddest Guy Ever Liveth, Olamide thrilled his fans with yet another ground-breaking album titled Street OT. The album which was said to be a follow-up to Baddest Guy Ever Liveth was released on 14th November 2014 and has guest appearances from artists like Lil Kesh, Phyno, Pasuma, Don Jazzy, and Reminisce. On the album are two popular singles Story For The Gods and Goons Mi.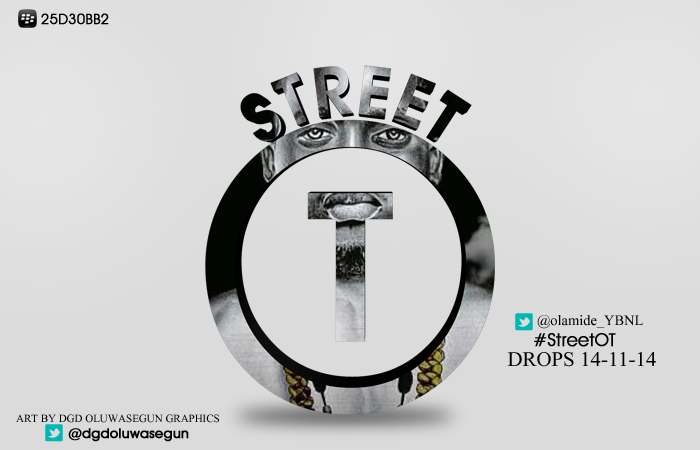 Street OT has a combination of hip-hop, rap, and afrobeat performed in Yoruba, Igbo, and English language. The name of the album reflects where the singer was raised and he focused the lyrics on the "street" and his love for God. The album turned out to be commercially successful and has so far sold millions of copies.
Eyan Mayweather (2015)
Eyan Mayweather is Olamide's fifth studio album released on 23rd November 2015. Produced by Pheelz, Young John, B.Banks, and ID Cabasa, the album has 21 tracks, including Lagos Boy, Don't Stop, Sold Out, Inferiority Complex, Say Something, I'm Ok, Matters Arising, Melo Melo, etc. The album received many reviews from music critics.
The Glory (2016) and Lagos Nawa (2017)
Under YBNL Nation, Olamide further released his sixth and 7th albums, The Glory and Lagos Nawa on 23rd November 2016 and 2017 respectively. The Glory which is the follow-up to Eyan Mayweather has its production credits to Pheelz. Featuring artists like Burna Boy, Wande Coal, Phyno, and Akuchi, it consists of 16 songs, including Underground, Pepper Dem Gang, Symbol of Hope, Who You Epp, Owo Blow, Be Mine, etc.
Carpe Diem (2020)
On 8th October 2020, Olamide released Carpe Diem as a surprise project under American Label and distribution company, Empire distribution. It contains 12 songs with production credits to Young John, Pheelz, VStix, ID Cabass, and P.Prime and features Fireboy DML, Omah Lay, Peruzzi, Bella Shmurda, Bad Boy Timz, and Phyno as guest appearances. On Olamide's Music Chart on Twitter, Carpe Diem exceeded the 500 million streams mark as of 1st June 2021.
UY Scuti (2021)
It took Olamide a little time to drop another album after his eight. The Nigerian rapper announced on the 18th of April that he was done working on his next studio album UY Scuti and went on to release it on the 18th of June 2021. He mentioned that one of his sons was the inspiration behind the title of the album which also happens to be his latest studio album. It has hit tracks like PonPon, Rough Up, Jailer, Rock, Cup of Tea, Want, and others.
Meanwhile, Olamide recently hinted on his Twitter handle that his next album, Unruly is 95% ready, hence, fans are nothing but expectant.
Recap of Olamide's Studio Albums To Date
Rapsodi (2011)
YBNL (2012)
Baddest Guy Ever Liveth (2013)
Street OT (2014)
Eyan Mayweather (2015)
The Glory (2016)
Lagos Nawa (2017)
Carpe Diem (2020)
UY Scuti (2021)
Collaborations and EPs
2Kings (2015)
YBNL Mafia Family (2018)
999 (2020)
The Best of Olamide's Old Songs and Their Year of Release
Asides from the already discussed albums which majorly contributed to the success of his music career, there are singles that have helped Olamide maintain a good spot on the Nigerian music front. In no particular order, we listed below some of his old and most famous songs;
Wo (2017)
Infinity ft Omah Lay (2020)
Jale (2013)
Take it Inside (2013)
Bobo (2015)
Loading (2020)
Triumphant (2020)
Who U Epp (2016)
Motigbana (2018)
Another Level (2020)
Matters Arising (2015)
Vision 2020
Confession Aiye (2013)
Up in the Club (2014)
Green Light (2020)
Unconditionally (2020)
Science Student (2018)
Illegal by Pepenazi ft Olamide (2015)
Local Rappers by Reminisce ft Olamide (2015)