With an increase in the number of graduates in Nigeria, jobs in Nigeria have become more scarce. In fact, the number of graduates outweighs the available job opportunities. As a result, there are several cases of unemployment or underemployment in Nigeria with graduates opting for jobs that are way below their qualifications.
Well! That might be the case, but you don't necessarily have to end up like any of them. With a proper online job hunt, you can come across several advertised job opportunities to apply for.
The only problem you can encounter is finding a well reputable website for your job hunt — especially with the current situation where the number of on-line swindlers has been doubling day after day. To help you out, we combined a list of the top 10 well-reputed websites that can help you to kick-start your online job search mission:
1. Jobberman — www.jobberman.com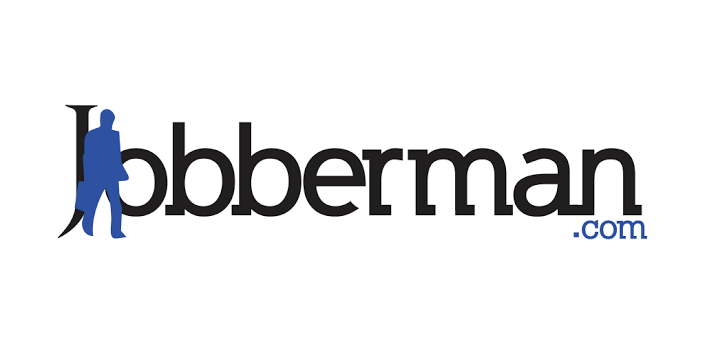 Jobberman is the most popular job websites in Nigeria. This site has been globally ranked at position 10,977, but in Nigeria, it's ranked as number 60 in terms of traffic. This site has over a thousand and one regular job listing. To find a job via Jobberman, simply sign-up with them and take your time to go through their listing.
Every listed vacancy on this site comes with a short description of the job, and the application procedure or contacts. Reading testimonies from the site's users at the comment section could boost your confidence. Use the contact to send your application and CV as you wait for your luck.
See Also: Everything You Should Know Before Betting with Bet9ja
2. Hot Nigerian jobs — www.hotnigerianjobs.com
This is one of the oldest job websites in Nigeria that is known by a vast majority of Nigerian graduates. It has many government job listing as well as several job adverts from private investors. The web's traffic is globally ranked at position 12,752 and 69 in Nigeria.
3. My Job mag — www.myjobmag.com
This job portal is fast rising, ranking at 25,708 globally and 127 in Nigeria. What's unique about this job portal is that they categorize job vacancies by company name, so you can easily access vacancies at any company of your choice.
4. Ng careers — www.ngcareers.com
Ngcareers job portal is among your highly prioritized job websites to look for a job. It provides a user-friendly platform for the unemployed to meet with their potential employers to exchange their views and services. In addition, it has regular updates of new job opportunities that you can use to secure yourself a job. It has been ranked at position 22,010 globally and position 134 in Nigeria.
5. Joblist Nigeria — www.joblistnigeria.com
This website has a Facebook page that clearly shows how profound this site is. New job opportunities get posted on this website on a daily basis, which makes it one of the best job websites to carry out an online job hunt. It is currently ranked at position 61,283 globally and position of 408 in Nigeria, It is also one of the most reputable and most respectable job websites in the Nigerian job and recruitment market.
6. Naija hot jobs — www.naijahotjobs.com

Naijahotjobs is ranked at position 105,196 globally and 684 in Nigeria. It's a forum that links several unemployed graduates with their rightful employers from all corners of Nigeria. Apart from creating a platform to interact with other graduates and employers, this website also boasts of a regular update of new jobs.
7. Nigerian job portal — www.nigerianjobportal.com

This portal has thousands of advertised job vacancies, with an option to upload your own CV online. You can decide to apply for your favourable job via this site or use the contacts in the job listing to apply via post. An employer can then scan for your qualifications by assessing your uploaded CV before picking out the right candidate for the job. Globally, this site is ranked at position 1,002,465.
Read Also: Nigerian Police Salary: Ranks And Structure- All You Need To Know
More Job Websites in Nigeria
8. Naira career — www.nairacareer.com
This is the simplest website that is popularly known for attracting a large number of those seeking employment in Nigeria. Their jobs portal has loads of new job adverts that trickle on a daily basis. It's globally ranked 157,621 and position 1,318 in Nigeria.
9. Nigeria best jobs — www.nigeriabestjobs.com
This is another site to consider if you want to carry out an online job hunt. Actually, this website has a huge fan-base from all across Nigeria. All these people are attracted by the large listing of new advertised job opportunities that are updated minute after minute. It has been ranked globally as number 228,415 and number 2,301 in Nigeria.
10. Naija jobs link — www.naijajobslink.com
Last on the list, is the Naija job link website. You can use the different search facilities on this website to find a job anywhere in Nigeria. It's a site that's growing at an alarming rate and might possibly top up the industry in a few years to come. It's globally ranked at 253,754.
For more information concerning any of the above-listed websites, simply visit the site but take your time to assess all the websites before proceeding with your online job search mission. GOOD LUCK!!!