Bet9ja is a soccer betting site registered with the trading name of KC Gaming Networks Limited.
With headquarters in Lagos, Nigeria, Bet9ja website is licensed under the Lagos State Lotteries Board, the Sportsbook and Gaming license issued by the State of Osun, and also hold licenses to operate in all States where sports betting is permitted in Nigeria.
KC Gaming Networks draws upon the best practices in both Europe and Africa. With their technology centre in Europe, customers can be assured of the reliability and security of the systems and their transactions.
Covering all the major sporting events across Europe and the world, Bet9ja has set the standard for online, mobile and retail excellence in Nigeria.
Bet9ja has earned millions of dollars providing a chance to win big money to people. It gives the opportunity to bet almost on every sports event on the official website as it provides bookmaking, online gaming and sports betting products.
Bet9ja has great odds and combinations of bets like First Goalscorer and Half-Time/Full-Time scores.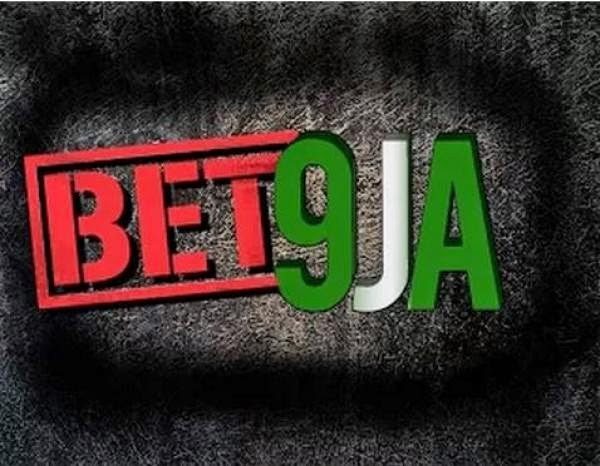 In Live Betting, the odds change right up to the 90th minute and on a Saturday there may be as many as 10,000 different bets on offer.
Bet9ja is secure and reliable as it works with the best operators in the world to guarantee the best betting experience to punters. The computer system and data are protected using Dell servers and Fortinet Firewall and feature a Thawte SSL encryption certificate.
The winnings are also real.  You can play the games for free or bet real money and win. You can transfer your winnings straight across to your bank account at any time, whenever you want.
Every day, thousands of players withdraw their winnings and Bet9ja guarantees to pay out on all winning bets.
Placing A Bet In Sports And All You Should Know
To place a bet, visit www.bet9ja.com and simply choose a sport type (soccer, tennis, basketball, etc) from the menu located on the left of the homepage, you can also register if you are new to the platform, then select Championships/Leagues, select events, click on the chosen odds and insert the stake you wish to bet on the coupon in the right-hand menu, then confirm your bet.
You can place different kinds of bets: singles, multiples, and system (combined) bets. Multiple bets may be placed by combining different sports: football, tennis, Formula 1, etc.
It is N100 per bet and there is no strictly defined maximum stake, however, the maximum payout is N50,000,000.
To see your bets in Sport – go to "My Account" section and click on "Bet List". You will find a list of all bets you have placed, you can filter them by time and by status.
Note, however, that a confirmed bet cannot be cancelled for any reason.
Void Bet
Void Bet means the bet is nil or invalid. This occurs when an event is postponed, or when it has started but not finished within the period specified in the Bet9ja policy. Once the match has been set as void (with odd 1.00) the rest of the winning ticket will then be paid out.
Handicap
When betting with a traditional handicap, points or goals are subtracted from the favourite team.  If you bet on the stronger team, it will need to perform better than the handicap for you to win your bet (the handicap will be preceded by the sign "-").
The handicap will, in fact, be subtracted from its final score. Please note that the betting options are 1, X and 2 and that the standard 90 minutes play time has to be completed.
For example, Everton – Liverpool (-1), with Liverpool as the favourite team, handicap "-1". The betting options are 1=you bet on Everton;  x=you bet on a draw; 2=you bet on Liverpool.
1: Wins if the match is a draw or Everton wins (ex. Everton – Liverpool: 1-0 or 1-1)
X: wins if Everton loss with a score difference of 1 goal (ex. Everton – Liverpool: 0-1 or 1-2)
2: Wins if Liverpool wins with a score difference of at least 2 goals (ex. Everton – Liverpool: 0-2, or 1-3)
The maximum number of events you can add to your bet slip is 40.
How To Make A System Bet/Combined
Let's choose 4 events and try to combine them.
For easy understanding will name the events with letters:
Arsenal – Chelsea = A
Everton – Liverpool = B
Fulham – West Ham = C
Man Utd – Tottenham = D
If you fully combine the events, the possible combinations will be:
Singles= 4
A, B, C, D
Doubles= 6
AB, AC, AD, BC, BD, CD
Trebles= 4
ABC, ABD, BCD, ACD
4-Folds= 1
ABCD
For example, if event A is losing, all combinations that content that event, will be losing:
AB- losing
AC- losing
AD- losing
BC- winning
BD- winning
CD- winning
ABC- losing
ABD- losing
ACD- losing
BCD- winning
ABCD- losing
And all combinations that don't contain the losing event, will be winning. You can decide to make part combinations, for example, to bet only on doubles, or only on trebles, etc or to make full combination as above.
The system calculates automatically the number of the combinations, so you need just to select the events, click on COMBINED, to tick the desired combination and to insert the stake.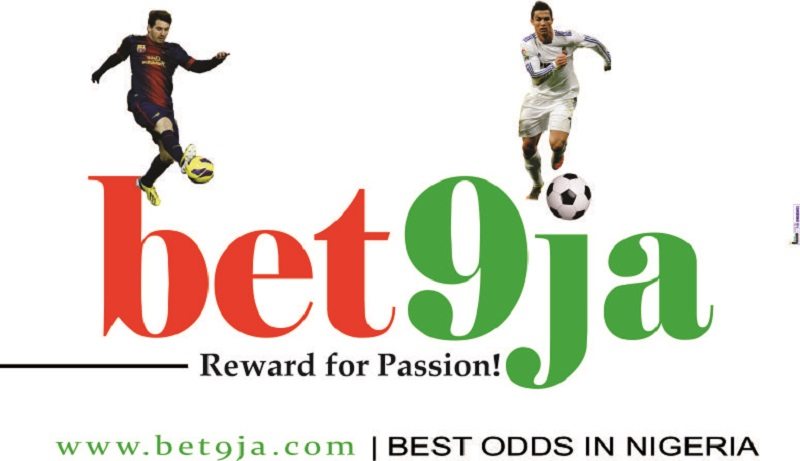 Live Betting
Live Betting is an exciting form of wagering that allows you to place bets on events that are ongoing at the same time when you are browsing the odds on Bet9ja's website. The odds are dynamic and change in accordance with the course of the actual event, offering double excitement as you get to monitor the event during play.
Racing
To play in Racing, the first thing to do is to transfer funds from Sport to Racing. To do that, go to " My Account", click on "Cashier", click on the Racing icon, chose direction "Sport to Racing",  insert the amount you wish to transfer and " Next".
Immediately you will see your balance updated.
To place bets simply click on the desired odd, click on the empty stake field. A small keyboard appears, just type the desired amount and press "OK", and "Confirm" the bet.
To transfer back my funds from Racing to Sport, simply go to " My Account", click on "Cashier", click on the Racing icon, chose direction "Racing to Sport",  insert the amount you wish to transfer and " Next". Immediately you will see your balance updated.
To see your bets in Racing, go to Racing and click on "Tickets"- showing full information about all tickets/bets. If you click on one bet row you will find the details of the bet.
The minimum stake in Racing is N50 per bet while the maximum stake is N200,000.
Extras
Bet9ja offer offers a unique bonus on multiple bets. They add as much as an extra 170% extra bonus to your winning betting slip with a minimum of 5 selections.
And all tickets are eligible for the Jackpot draw.
Registration
Registering with Bet9ja is as simple as ABC and it is absolutely free, just follow the steps below:
Visit the Bet9ja website and click on "Register Now" icon in the right-hand corner, fill in the registration form and submit it by clicking on "Save".
It is as easy as that but note, however, that your personal details must be correct because any name you choose during the registration process cannot be changed once you have created your Bet9ja account.
Note also that multiple accounts are not allowed on Bet9ja – meaning an individual cannot own more than one account.
Payments
Mode of payment on Bet9ja has been made so easy.
To deposit with Debit Card, simply 
1. Go to "My Account" section at the top right corner and click on the "Deposit";
2. Click on the image of the Cards;
3. Insert the Amount and click "Next";
4. Select your type of Card;
5. Click on "Agree with policy and Make Payment";
6. Follow the instructions to complete the payment.
The minimum deposit with Debit Card is N100 and the maximum is N10,000 and there are no hidden fees/charges when depositing with Bet9ja.
Note, however, that international cards cannot be used on the Bet9ja website – only Nigerian Debit Cards can be used on the site.
To Withdraw:
1. Go to "My Account" section at the top right corner and click on the "Withdraw".
2. Click on the image of Bank Transfer.
3. Insert your information in the empty fields and click "Next".
Withdrawal via Bank Transfer is  FREE. It takes up to 24 hours after authorisation and are only auctioned during banking hours.
To check the status of your withdrawal request by clicking on the withdrawal transaction from your "Account Statement".
Also See: 10 Steps On How To Use SMS Africa Bulk Messaging Portal 
Who Owns Bet9ja?
So much have been said about Bet9ja but not many know the brains behind the number one betting site in Nigeria. Well, here is all you should know about its CEO.
Well, Bet9ja was founded by Kunle Soname but managed by Ayao Ojuroye. Kunlo Soname graduated from Lagos State University. After graduation, he worked with Ikosi-Isheri Local Council, his main sphere of work is football.
He has been responsible for marketing and sponsorship activities of Nigeria National Football League since 2011 and responsible for almost every football event in Nigeria.
Kunle Soname is one of the richest people in Nigeria, whose wealth can be credited to football administration, marketing, personal development, event planning and social networking.
Kunle Soname was the first Nigerian to buy a top European football club – Clube Desportivo Feirense. He secured over 70 percent of the top Portuguese football club.
He is currently the President of Remo Stars Football Club and Nigerian National League Team.
To become a Bet9ja Agent you can reach them through this  lines 01-4405148 or send an email to them on [email protected] and their team of professionals will respond to all your queries