Dele Alli's birth parents are Mr. Kehinde (Kenny) Alli and Mrs. Denise Alli. He also has foster parents who are Alan and Sally Hickford, while his siblings are Harry and Molly Hickford.
Dele, whose real name is Bamidele Jermaine Alli, has had a flourishing career. However, amid all his achievements, Dele's severed relationship with his parents seems to be making more waves on the internet, thereby increasing people's eagerness for facts about his childhood years, especially as regards his parents' involvement in his career life. Here are facts we have to share to know more about Dele Alli's parents, siblings, and the roles they played in his football career.
Dele Alli's Father is a Wealthy Nigerian Businessman from a Royal Family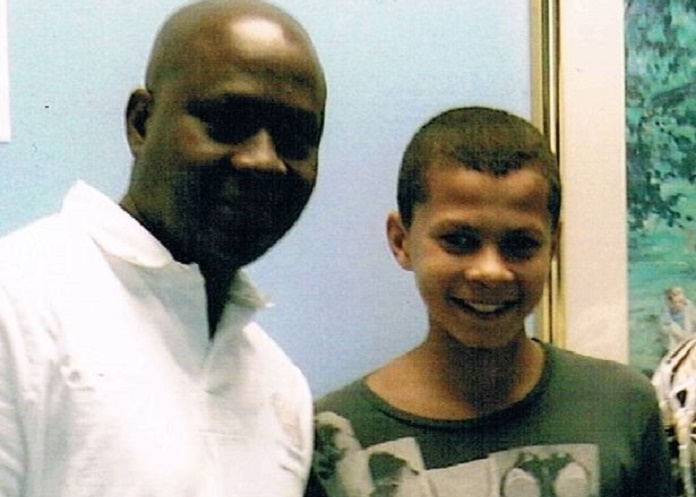 Dele Alli's father, Kehinde Alli, popularly known as Kenny, is a Nigerian businessman born in Ibadan, Oyo State. He is 54 years old, and his parents are Chief Sanusi Alli, an accountant, and Alhaja Rafat Alli, a businesswoman. Kehinde was raised alongside his twin Taiwo Alli, and five other siblings, in Ibadan, the southwest geopolitical zone of Nigeria.
Dele's father is an educated man. As a crowned prince, he was privileged to attend some of the prestigious schools during his time. Kehinde had his primary and secondary education at ICC Primary School, Mokola, Ibadan, Oyo State, and Maryland Comprehensive Secondary School in Ikeja, Lagos State, respectively.
He further went to Ogun State Polytechnic, where he studied business administration. He also has a degree in accounting which he obtained from Obafemi Awolowo University, and a Master's degree in information systems management, which he received at DeMontFort University, London.
Dele's father is said to have worked with Accenture Canada in the IT sector and with IBM in the United States. In 2001, he started his firm alongside his twin brother. The firm, which has its base in Lagos state, Nigeria, is known for providing IT consulting, training, and solution development. Alli's net worth is estimated at $20 million, an amount that he garnered largely from his business savviness.
Dele's Mother, Denise, Suffered from Alcoholism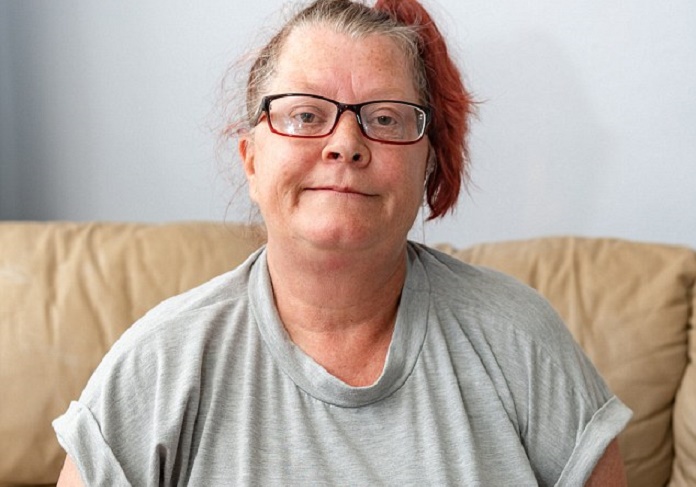 Dele Alli's mother is Dennie Alli. She is English, originally known as Denise Fitch. Not much is really known about Denise except for the fact that she struggled with alcoholism while trying to raise her son Dele. Her career and source of income have not been revealed yet, but she still resides in the United Kingdom.
Denise is a mother of four children from different men. As a single mum, she lived in Milton Keynes in a three-bedroom council house.
How Dele Alli's Parents Met  
Dele Alli's parents met at a nightclub in the United Kingdom. His father was at the time studying for a Master's at De Montfort University, while his mother was a full-time mother of two children.
The two settled to get married after a whirlwind romance. Soon they became a couple and had their son Dele on April 11, 1996. Kehinde reportedly moved to the United States a week after Alli's birth, leaving him in the care of his mother.
After having a series of marital issues that lasted for about three years, Kehinde's parents separated. In 2000, Kehinde moved to Canada for work, returning to the UK regularly to see his son, as he was allowed occasional visits to see his son according to UK laws. Denise was granted the full right to be with her son.
Though separate, Kehinde and Denise cared for their son. The young football star lived with his mother in Milton Keynes, United Kingdom, while his father left the UK for Nigeria to develop the multi-million naira business he had set up while in the United Kingdom.
Back in Nigeria, Kehinde remarried. He is currently married to Omotola Alli, with the union blessed with four children: Demi, Dara, Damisi, and Deolu. Denise is apparently not married to any other man, but she has other children who are much older than the much-celebrated footballer.
Why Dele Alli Rejected His Parents
Now a grown-up young man who has made some reasonable achievements for himself as a footballer, Dele Alli decided to cut all ties with his parents. In 2016, the 27 years old former Tottenham Hotspur playmaker even changed his kit name to Dele, saying that he had "no connection" to his legal surname, Alli.
The young player had turned his back on his parents on claims that they never cared for him as a child. Meanwhile, Kehinde and Denise have denied all claims, insisting that they looked after him from his childhood to his teenage years when his mother gave him up for adoption as she was still battling with alcohol addictions.
Alli, who relocated to Nigeria for the first time at the age of nine to live with his father, returned to England at the age of 11 to begin his football career at a football academy. There are claims that his father's decision to remarry was also behind his decision to return to his mother in England.
While in England, Alli moved in with the family of one of his teammates at his first club, MK Dons. He now refers to the family as his adoptive parents, although he was never legally adopted. His mother, Denise, however, explained that she decided to give him up to his adoptive parents because she believed it would help him achieve his football dreams and keep away from her unfavorable surroundings.
Dele moved in with his best friend and teammate when he was about 13 years. This, according to his mother, was so he would be able to attend his training which at the time was for five days every week.
Are Dele Alli's Parents Back with their Son?
Dele has denied several attempts by his parents to get him back to his family. His parents, who recently granted an interview with various media, explained that the football midfielder has refused to have any connection with his biological parents despite all their pleas.
Dele Alli's parents began to witness his withdrawal from them in 2015 after he signed his professional contract with MK Dons at the age of 16. He reportedly spoke last with his mother in 2015, and when she tried speaking with him outside Tottenham's White Hart Lane stadium in 2017, he simply told her he was busy and drove off in his car. Even his sibling Barbara has asked for his forgiveness, but he apparently is not willing to let go.