Becoming a leader is a height many wish to attain, yet only a few lucky and destined persons get to such a position. Under normal circumstances, most societies share in the notion that leadership is a responsibility meant for highly competent, tactical, and experienced persons; as such, it is erroneously believed that leaders ought to be persons who have advanced in age and not for young people. This is where the talk about the youngest presidents comes into play.
Despite the popular notion mentioned above, a few privileged individuals across the globe have been able to break the jinx, as destiny has made it possible for them to become leaders at a very young age. Some of such persons have assumed the mantle of leadership even before their teenage years, and this is when the popular cliché "age is just a number," comes to play. In this review, you will be thrilled to meet the top 10 world's youngest presidents and leaders with their respective ages. The list has been arranged in ascending order, from the youngest to the oldest.
The 10 World's Youngest Presidents and Country Leaders
 1. Giacomo Simoncini​
Current Age: 28 years old
Date of Birth: November 30, 1994
Country: Republic of San Marino
Office: Captain Regent of San Marino
Declaration Date: October 1, 2021
Age Office Was Taken: 26 years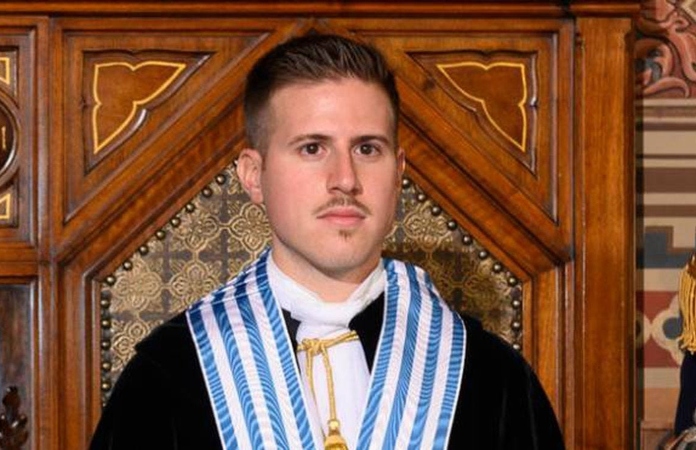 At the top of the list of the world's youngest presidents is Giacomo Simoncini. Born and bred up in Borgo Maggiore, San Marino, the 28-year-old leader is a  pharmacist. He also worked as a chemistry teacher. Meanwhile, young Giacomo Simoncini joined the Sammarinese Socialist Party at the age of 18 and became a member of the executive board a year later.
Also, Giacomo Simoncini happens to be a Sammarinese sports executive cum politician and now one of the Captain Regents with Francesco Mussoni. Their joint terms began on October 1, 2021. Giacomo Simoncini​ and Francesco Mussoni are leaders in a system of government called diarchy – opposite of Monarchy where only one person and authority to rule belongs to a particular bloodline. The diarchicial tradition of San Marino dates back to the 1200s and has its roots derived from the custom of consuls of ancient Rome, also equivalent to that of the Roman Republic.
What's more, before being the head of state, Giacomo Simoncini has held several leadership positions. Sequel to the political elections in 2019, he became a Member of the Grand and General Council for electoral alliance 'We for the Republic' and a member of Council of XII and Council Commissions. Additionally, he is a member of the Board of Directors of the S.S. Murata in 2017 and team manager of the San Marino national futsal team in 2018. Notably, Giacomo Simoncini is the youngest state leader globally and is the only head of state who assumed office before the age of 30.
2. Sanna Marin​
Current Age: 38 years old
Date of Birth: November 16, 1985
Country: Finland
Office: Prime Minister of Finland
Declaration Date: December 10, 2019
Age Office Was Taken: 34 years
Sanna Mirella Marin is a Finnish politician who has been the Prime Minister of Finland since December 10, 2019. She is a member of the Social Democratic Party (SDP) and has been a member of the Parliament of Finland since 2015. She represented the electoral district of Pirkanmaa. The fact that the young PM joined politics at a very young age did not come as a surprise to the public – she became an active member of the youth wing of the SDP shortly after high school and made significant moves while she was there.
Sanna Mirella Marin had earlier served as the Minister of Transport and Communications from June 6 to December 10, 2019. The following year, she was made the head of her political party – SDP and succeeded Antti Rinne. Sanna's nomination as the prime minister of Finland came in December 2019, and she assumed office on the 10th of that month. 38-year-old Sanna Marin has gotten her name written in the history books as Finland's youngest prime minister and the world's second-youngest state leader.
The young leader operates in a Parliamentary representative democracy, where elected persons known as the parliament wield power to make decisions for the state.
3. Mahamat Déby​
Current Age: 39 years old
Date of Birth: January 1, 1984
Country: Chad
Office: Chairman of the Transitional Military Council of Chad
Declaration Date: April 20, 2021
Age Office Was Taken: 37 years
Mahamat ibn Idriss Déby Itno, one of the world's youngest presidents, is a Chadian military general who gained power as the acting President of Chad on April 20, 2021. This was after his late father, Idriss Déby, met his demise while in action commanding troops in the Northern Chad offensive. A defacto president of the country from all indications, he is also chairman of the Transitional Military Council of Chad.
He previously served as the military's second-in-command for the Chadian Intervention in Northern Mali (FATIM). Although described as a presidential system of government, the government of Chad under Idriss Déby, the constitutional five-year term for the office of the presidency was removed and saw the president remain in power until his death on April 20, 2021.
More so, the fact that the late president was killed by the rebel group Front Pour l'Alternance et La Concorde au Tchad (FACT) who have netted out several coup attempts, his family hijacked the country's presidency and replaced the leadership of the country with the Transitional Military Council. This saw the deceased's son Mahamat Déby succeed his father as the President of Chad. This move has projected Chad to be under military dictatorship.
4. Kim Jong-un​
Current Age: 40 years old
Date of Birth: January 8, 1983​
Country: North Korea
Office: Supreme Leader of North Korea
Declaration Date: April 13, 2012
Age Office Was Taken: 29 years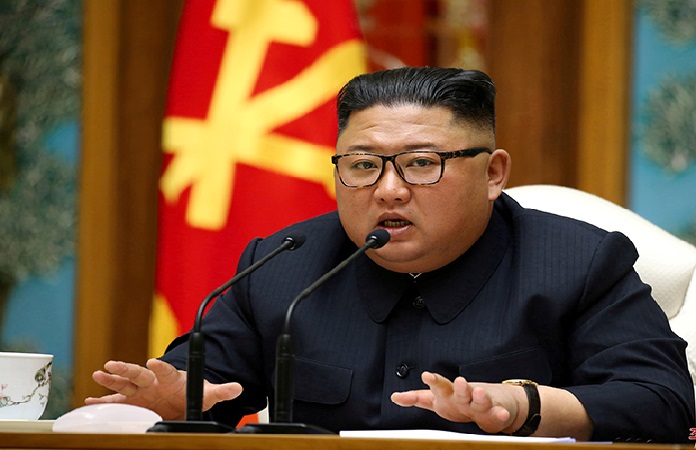 Born on January 8, 1983, Kim Jong-un is a North Korean politician who has risen through the ranks to become the Supreme Leader of North Korea after his father's demise in December 2011. He is the second child of Kim Jong-il, North Korea's second supreme leader from 1994 to 2011, and Ko Yong-hui, and the grandson of Kim Il-sung, who was the founder and first supreme leader of North Korea from its establishment in 1948 before his demise in 1994.
On April 11, 2012, Kim Jong-un also became the leader of the Workers' Party of Korea (WPK). Kim Jong-un has shown the attributes of a dictator in a monarchical but seemingly oligarchical system of government where the Kim family has ruled North Korea since 1948. One of the world's youngest presidents, Kim Jong-un is internationally known for his strong upholding of his grandfather Kim Il-sung's policy of byungjin, which entails his constant empowerment of the military and the economy, especially through the development of nuclear weapons.
5. Assimi Goïta​
Current Age: 40 years old
Date of Birth: 1983
Country: Mali
Office: Interim President of Mali
Declaration Date: 2021
Age Office Was Taken: 38 years
Colonel Assimi Goïta is a Malian military officer who became the President of Mali on May 24, 2021. Meanwhile, before this moment, Goïta is also known as a member of the Malian special forces in the center of the country with the rank of colonel. He is the leader of the National Committee for the Salvation of the People, a military junta that seized power from former president Ibrahim Boubacar Keïta in the 2020 Malian coup d'état.
Goïta again took power from Bah Ndaw after the 2021 Malian coup d'état and has since been constitutionally declared president of Mali. The 40-year-old president is the son of an officer of the Malian Armed Forces and was trained in the military academies of Mali. Goita's claim for overthrowing Ndaw was that the latter was making plans of destroying the government's envisaged transition to democracy. After taking over for the second time, he was declared interim president by the constitutional court on the grounds of 'vacancy in the presidency.'
6. Irakli Garibashvili​
Current Age: 41 years old
Date of Birth: June 28, 1982​
Country: Georgia
Office: Prime Minister of Georgia
Declaration Date: November 20, 2013, and then February 22, 2021
Age Office Was Taken: 31 years
Irakli Garibashvili joins the list of the world's youngest presidents at number six. A Georgian politician, he first gained prominence after he became the Prime Minister of Georgia in 2013. However, his first tenure spanned to December 2015, when he decided to resign. But he came back into power again as Georgian Prime Minister for the second time on February 22, 2021. He had earlier served as Minister of Internal Affairs in the cabinet of Prime Minister Bidzina Ivanishvili from 2012 to 2013. Ivanishvili named Garibashvili as his successor as Prime Minister when he voluntarily stepped down in November 2013.
Irakli Garibashvili was only 31 years old at his ascension to the office at the first tenure, while he broke the jinx then as the youngest person to assume the PM office, and was then the second-youngest state leader in the world, after Kim Jong-un.
7. Nayib Bukele​
Current Age: 42 years old
Date of Birth: July 24, 1981​
Country: El Salvador
Office: President of El Salvador
Declaration Date: June 1, 2019
Age Office Was Taken: 38 years
Nayib Armando Bukele Ortez is a Salvadoran politician and businessman and the 43rd president of El Salvador. He was 38 years old when he got into office on June 1, 2019, after successfully winning the 2019 election.
Bukele had previously held the position of the mayor of Nuevo Cuscatlán on March 11, 2012, after which he also got elected as mayor of San Salvador on March 1, 2015. He contested and won the elections to both public offices under the auspices of the left-wing Farabundo MartíNational Liberation Front. Even so, he is also the founder of the political party Nuevas Ideas (NI).
Nayib devises authoritarian means in his ruling as opposed to the presumed democratic government of El-Salvador. This is seen in his ruthless overthrowing of the Legislative Assembly of El Salvador by sending armed soldiers to compel the passage of a bill. He also saw to the deposition of several judges from the Supreme Court and the Attorney General of El Salvador who were opponents to his administration.
8. Jacinda Ardern​
Current Age: 43 years old
Date of Birth: July 26, 1980​
Country: New Zealand
Office: Prime Minister of New Zealand
Declaration Date: October 26, 2017
Age Office Was Taken: 37 years
Our list of the ten youngest presidents in the world would not be complete without the mention of Jacinda Kate Laurell Ardern, a New Zealand politician and the 40th prime minister of New Zealand. The prime minister, who has held office since 2017, is also the leader of the Labour Party. The 43-year-old Prime Minister was born in Hamilton though she spent the better part of her childhood in Morrinsville and Murupara, where she attended a state school. Jacinda Ardern is also a graduate of the University of Waikato.
Ardern was previously elected to the House of Representatives as a list MP in 2008, and in the same year, she was elected president of the International Union of Socialist Youth. During the February 25, 2017, by-election, she was elected to represent the Mount Albert electorate. Jacinda likes to describe herself as a social democrat. She is also a liberal, as this reflects in her policies, including removing abortion from New Zealand's Crimes Act of 1961.
9. Luvsannamsrain Oyun-Erdene
Current Age: 43 years old
Date of Birth: June 29, 1980
Country: Mongolia
Office: Prime Minister of Mongolia
Declaration Date: January 27, 2021
Age Office Was Taken: 41 years
Oyun-Erdene Luvsannamsrai is a Mongolian politician who got elected as the Prime Minister of Mongolia on January 27, 2021. The Mongolian leader Oyun-Erdene was born in Ulaanbaatar, the capital city, though he grew up in Berkh, Khentii. He is known for taking up Luvsannamsrai, his grandfather's name, as his surname. Oyun-Erdene's grandfather Luvsannamsrai was a notable Buddhist abbot.
Before being the prime minister, the 43-year-old leader was previously elected to the State Great Khural Parliament twice since 2016. Also, he was a Minister and Chief of the Cabinet Secretariat of the Government of Mongolia from February 2, 2019, to January 21, 2021, when he got to the apex position of the country.
10. Tamim bin Hamad Al Thani​
Current Age: 43 years old
Date of Birth: June 3, 1980​
Country: Qatar
Office: Emir of Qatar
Declaration Date: June 25, 2013
Age Office Was Taken: 33
At number 10 on our list of youngest presidents is the popular Emir of Qatar, Tamim bin Hamad Al Thani. Sheikh Tamim bin Hamad Al Thani, the current Emir of Qatar, is the fourth son of his father Emir, Hamad bin Khalifa, the former Emir. He has been the ruler of Qatar since 2013, when his father stepped down from the throne.
Meanwhile, as fate would have it, Tamim's older brother Sheikh Jassim formally relinquished his claim to the throne in 2003. This had made Tamim become the heir apparent since then before he eventually became the Emir. The 43 years old Monarch is famous for buying the prestigious French football club Paris Saint-Germain F.C. and has also been lauded for his sustained efforts to raise Qatar's international profile through hosting sports events.
Emir Tamim is considered an authoritarian due to his rigid method of administration. Upon his ascension, the young Emir reinforced press censorship, further strengthening the laws guiding the media. This was seen in his abrupt barring of Doha News in 2016 after the outlet carried out critical reporting of his administration. Tamim also passed a new cybercrime law that criminalized derogatory comments against royal families and publications of any offensive material, which was deemed detrimental to freedom of expression in the country.

Recap of the World's Youngest Presidents and Country Leaders
Giacomo Simoncini – Captain Regent of San Marino
Sanna Mirella Marin – Prime Minister of Fin Land
Mahamat ibn Idriss Déby Itno – President of Chad
Kim Jong-un – Supreme Leader of North Korea
Colonel Assimi Goïta – Interim President of Mali
Irakli Garibashvili – Prime Minister of Georgia
Nayib Armando Bukele Ortez – President of El Salvador
Jacinda Kate Laurell Ardern – Prime Minister of New Zealand
Oyun-Erdene Luvsannamsrai – Prime Minister of Mongolia
Tamim bin Hamad Al Thani – Emir of Qatar