Funke Akindele has two biological children (twin boys), and their names are Zack and Zion Bello. Besides the twins, the actress has three stepchildren: Tamira, Josiah, and Benito Bello.
Ace Nollywood queen Funke Akindele had her twin babies with her estranged husband, Abdulrasheed Bello, best known as JJC Skillz. But, her husband had already three children from three different women before he got married to her; thus, actress Funke altogether has 5 children. Meet the children below and all the details you need to know about them.
Funke Akindele's Twins Came After Battling with Conception
Rapper turned filmmaker JJC Skillz walked down the aisle in 2016 with actress Funke Akindele, and they welcomed their first babies, a set of twin boys, in 2018. However, in June 2022, after six years of being together in marriage, JJC Skillz revealed via his Instagram page that he had been separated from his actress wife.
Meanwhile, following their marriage, Funke faced conception challenges before she eventually had her twin. According to reports, it was a difficult situation for her to conceive as she, after a few failed attempts at getting pregnant. Also, recall that her previous marriage to Kehinde Oloyede did not produce a child.
To give credence to this information, some people who prided themselves in being close to the actress revealed that she lost two pregnancies within one year. That was in 2017 when she allegedly lost a pregnancy with twins, and after four months, she reportedly lost another pregnancy with triplets. Hence, she finally opted to give birth via surrogacy.
The Birth of Funke Akindele's Twins
Funke and her husband, JJC Skillz, welcomed a set of twin boys on 22nd December 2018, and they are currently 4 years old. The actress announced that she delivered her babies in an undisclosed hospital in Los Angeles, USA. But, not long after the news, many tongues began to wag.
The speculations were mainly bordered on the authenticity of the birth against the claims of the actress. Sources revealed that she was never pregnant but sourced a surrogate mother in Lagos, Nigeria, and not in the US. Nevertheless, Funke Akindele did not bother to speak about the speculations, and it was not long before they died down.
Funke Akindele Kept The Identity of Her Twins Hidden For Years
Following the birth of her twin, actress Funke was so protective of them and kept their faces hidden. Even though we see them in photos, only their backs are captured. Meanwhile, the actress is well versatile and has a strong social media presence.
She is also used to sharing information about her life, both personal and career-wise, on her social media pages, but her fans have been eager to see what they've not yet seen- her children's faces.
However, in an interview with TVC, the actress explained the reason behind her actions of keeping her twin's faces hidden from the public. According to the mother of two, she and her husband are already in the public eye and do not want her children to be wrapped in the cons of fame because they are still children.
In her words, "They're vulnerable, so you have to just keep them away, keep them safe. Let them go to school, let them enjoy their life without "Ah! That's Jenifa's son. That's JJC's son. Ah, see his leg, see his face". She added that when they grow and are old enough, then, they should show their faces if they want to.
What Led to Their Faces Being Finally Revealed
The long-hidden faces of Funke Akindele's children were eventually revealed to the public in April 2022. The revelation was made in anger by Funke's husband's baby mama after she claimed that the couple maltreated her son, Benito.
The lady with the Instagram handle, @snoop_mummy, took to her page to share a family photo of the actress and captioned, "If you don't want me to expose your family then don't expose mine, Funke and Abdul Bello."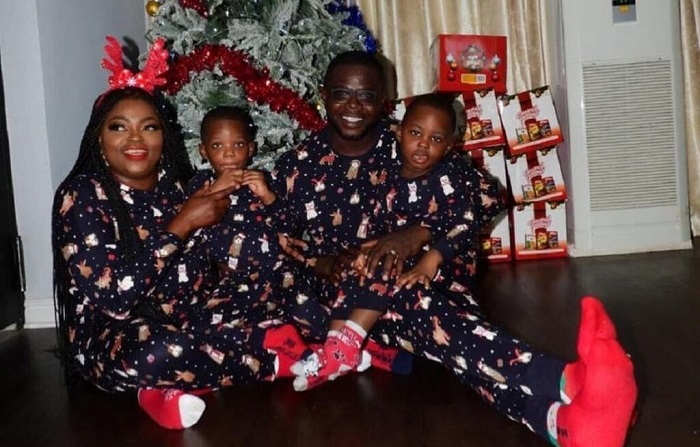 This was coming a few days after Benito accused her stepmother of not being the person she claims to be over the media. According to the teenage boy, actress Funke is not who many people believe she is or as kind as she portrays herself, adding that the two years he had lived with them was a horrible experience for him.
To make matters worse, Benito further revealed that his father cheated on Funke, which led to a big fight. Hence, their marriage was currently in crisis. These revelations sent tongues wagging on social media, and Benito disabled all his social media pages after he made these claims.
Funke Akindele's Stepchildren
Actress Funke Akindele has three stepchildren, two sons and a daughter. They are JJC Skillz's children, whom he had from three different women before he met and married the actress. Their names are Tamira, Josiah, and Benito.
Tamira Bello
Tamira is JJC's first child and only daughter whom he had with his first baby mama – Taiye Fajemisin Adeyemi. She was born on 9th February 1997 and is currently 26 years old. It did not take Tamira a long time to get along with the actress after her father married her.
After all, records have it that she is the one behind the marriage between her father and Funke. She reportedly encouraged JJC to marry the actress because she is a wonderful woman.
The beautiful and smart young lady is a graduate of Media and Communications from Birmingham City University in England, the United Kingdom. She has an interest and is growing a career in modeling and photography.
More so, Tamira is very close to her father as well as other members of the family. JJC Skillz dedicated a whole song for her daughter titled Somebody Loves You, and she as well starred in the music video.
Tamira lives in the UK with her mother, stepfather, and step-siblings. But, that does not stop her from keeping in touch with her stepmother Funke and the rest of the family. Check her out on Instagram, which is her most active social media platform @tamirabello
Josiah Bello
Josiah is JJC's first son, born on 21st March 2000. In November 2021, Josiah graduated from the University of Gloucestershire in Cheltenham, England. He is a film director and talented cinematographer, following in his father's footsteps.
Funke Akindele celebrated Josiah on his 22nd birthday and wrote Happy birthday, my darling Josiah. God bless you more, son ❤️❤️ Enjoy your day, @sunnyboyfitz. Reacting to the post, Josiah expressed appreciation to her and wrote: "Thank you, Aunty loves you." Her reference to Josiah as a son portrays that love exists between both of them.
Benito Bello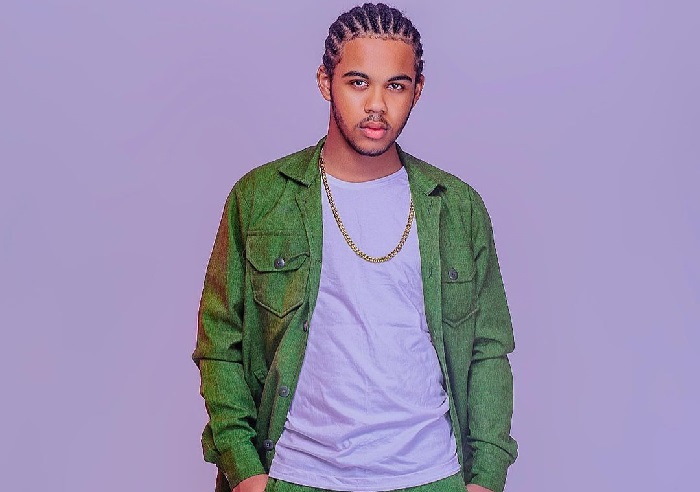 Benito is the youngest and third child of JJC Skillz, whom he had with his last baby mama, Mello. He was born on 28th January 2015 and is currently 8 years old. Just like his father, Benito is also into music and has released a couple of songs which include Thinking of you and Only more to come.
Benito also has an online page, WeMove Clothing, where he sells branded T-Shirts, shorts, Joggers, and face caps. On mothers day in March 2022, Tamira and Josiah took to their different Instagram pages to celebrate Funke Akindele with some of her cute photos.
They thanked her for all she did for them, describing her as the best stepmom. From what is obvious, it seems the actress only has a cordial relationship with the two of her stepchildren but Benito.