The Oguike sisters comprise Chisom Oguike (Born on January 21, 2008; Age: 15 years old), Chidinma Stephany Oguike (Born on August 17, 2009; Age: 15 years old), and Chinenye Oguike (Born on November 11, 2010; Age: 12 years old). The trio are popular Nigerian child actresses best known for their roles in the TV series My Kids and I.
Nollywood has had many child actors over the years. While some have gone ahead to become big stars, others have quit acting and retired to a life of relative anonymity. The Oguike sisters are the latest among the new faces that are dominating the Nollywood screens in recent years.
They are not just one of the hottest kid actresses making waves in the Nigerian film industry but are also smart with top-notch acting skills, the kind you can find in only a few child stars of their time. To know more about the Oguike children, here are interesting facts we have to share with you.
Chisom is the Eldest of the Oguike Sisters
Chisom Oguike is currently 15 years old. She was born on January 21, 2008, and she currently stands as not just the eldest of the three sisters, but also the first child of her parents. Her siblings include Chidinma, Chinenye, and Zion Oguike.
Chisom is a Nigerian, born in Lagos state but she hails from Anambra state, Southeast Nigeria. Her childhood details, as well as her educational career path, has not been revealed but from what we've gathered, she is still undergoing her secondary school education and with her parents' support, she is successfully combining her education with her acting career.
Chidinma Oguike is Often Mistaken as the Oldest of the Three Sisters
Chidinma is by far the biggest of the three sisters. You would mistake her as the oldest of them all but she is younger than her sister Chisom by approximately one year. She was born on August 17, 2009, which means that she is currently 14 years old. Like her sister, Chidinma is Igbo and she was born and raised in Lagos state, Nigeria.
She also has two younger siblings – Chinenye and Zion. Not much is known about her education but we believe that the 14 years old actress attends the same secondary school as her older sister.
Chinenye Oguike is the Youngest of the Three Sisters
The last of the Oguike girls is beautiful Chinenye Oguike who is just 53 years old as she was born on November 11, 2010, in Anambra State, Nigeria. Chinenye may be one of the few well-known child actresses in the industry but her creativity and acting talent have helped in her rise to fame.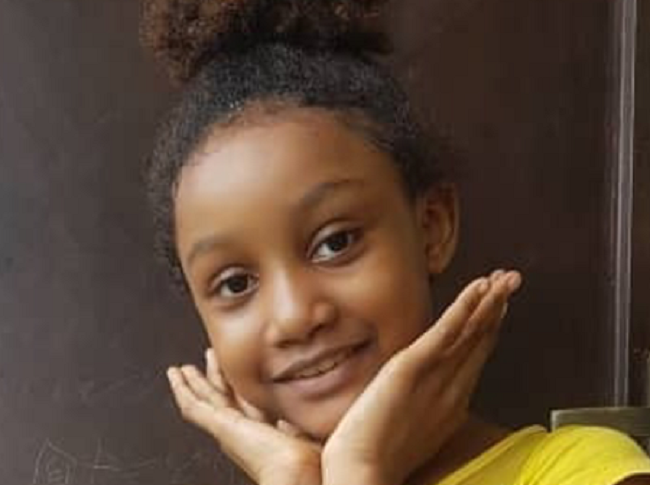 As the last-born female in the Oguike family, the young talent is only older than her brother Zion by a few years. Chinenye might just have completed her primary school education as of the time of writing this piece. It is, however not known if she has begun her secondary school education. Like her sisters, Chineye combines her acting career with her education.
What We Know About the Parents of the Oguike Sisters
The Oguike girls may have attained so much fame thanks to their great acting skills alongside their beauty, but their parents are far from being famous. Though they are quite rich, their father Nester Oguike Hilary who hails from Anambra state is apparently a businessman based in Lagos state and he is married to an Asian woman named Maria Nester Oguike.
Maria is particularly from Pakistan but she currently lives with her family in Lagos state, Nigeria.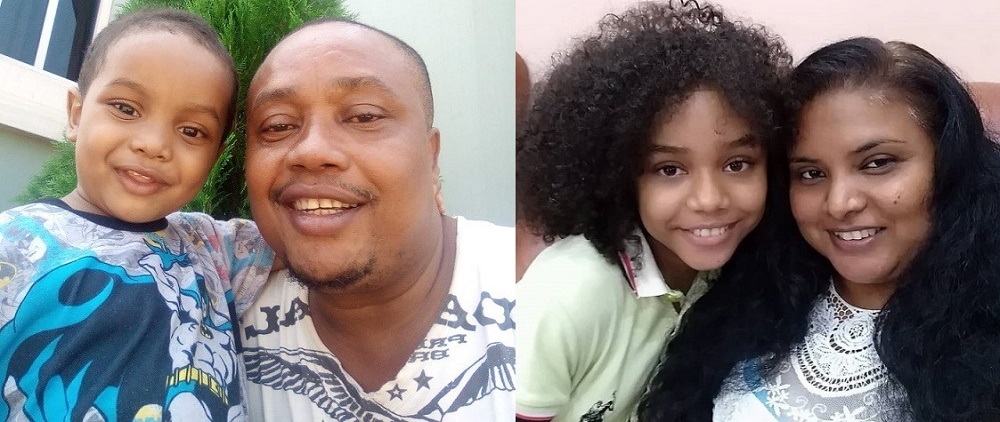 The Oguike parents were neither famous in the entertainment industry nor the media but they are proud parents of the three young movie stars. They helped their children find their feet in Nollywood and have since been supportive of their acting careers.
Nesta and Maria also have a son whom they named Zion. The little kid is much younger than his female siblings but she is equally a popular face you will find on each of his sisters' social media timelines.
The Oguike Sisters Started Their Acting Career in 2017
The Oguike sisters began acting almost at the same time. They made their first film appearance in the Soulmate studio film, "My Kids and I". The 2017 film has the three sisters acting as American returnees with rude characters except for Chinenye who played "Annabelle" a well-brought-up kid.
The movie also has famous Nigerian actor Bolanle Ninalowo appearing as the father of the three sisters who had a tough time curtailing the excesses of his children.
The Oguike sisters became famous through their debut film roles. The movie did earn them a much deserving recognition in the competitive movie industry. It helped them gain more movie roles including "Home Alone"  and "Little things".
Chidinma Oguike has also featured alone in the movie titled "Home Teacher" where she was sexually abused by her home teacher. The kid's acting talents have seen them work with Nollywood great minds like Nadia Buari, Tana Adelana, Gideon Okeke, and Adaeze Onuigbo.
Aside from being popular faces on our TV screens, the three sisters are social media influencers with massive followers. Chisom have the highest of them all with over a hundred thousand followers on Instagram. While she is yet to sign endorsement deals with any known company brand, we are certain she earns quite enough to fix her basic needs.
Are the Oguike Sisters still Acting?
The Oguike sisters have no doubt been quite scarce in movie scenes, making many of their fans ask questions about their whereabouts. The beautiful sisters of wealthy parents are still active in the Nollywood industry although they may choose to pay more attention to their academic careers.
The girls who are now all grown up still combine their education with their great acting talent. Recently, the kids appeared in the movies titled "Little Things" and "Mother's Lie".
Meanwhile, Chisom who appears to be more committed to her acting career has taking more movie roles than her sisters. The young actress has recently featured in such films as "Now the Four of Us", alongside actors like Christian Ochiagha and Debby Felix; "Tanaka (return of the dead)", and lots more.