It is not clear whether Aliko Dangote is currently married but it is known that he was previously married to Hajiya Zainab (his 1st wife), Mariya Muhammad Rufai, and beauty queen Sylvia Nduka. The business magnate has a total of four children- three biological daughters named Fatima Dangote, Halima Dangote, and Mariya Dangote with his first wife and an adopted son, Abdulrahman Fasasi.
Aliko Dangote is one of the most successful businessmen that Nigeria has had so far. He has been a point of inspiration to Nigerians and people across the globe for his successful business career. Recently, he has been ranked the richest black man, thanks to his days of little beginning and consistency. Though business is an important part of his life, his wife and children are also important as he is always seen playing fatherly roles. He is known to have been linked to a few women and shares children with one of these women.
Who Is Aliko Dangote's Wife?
Aliko Dangote has become a household name when it comes to business. The businessman has diversified into various sectors ranging from cement to agro-allied business, food, and many more. Seeing his success in the business world, one wouldn't think he is a bachelor. He has been previously married and divorced to a few women. Meet them below.
Hajiya Zainab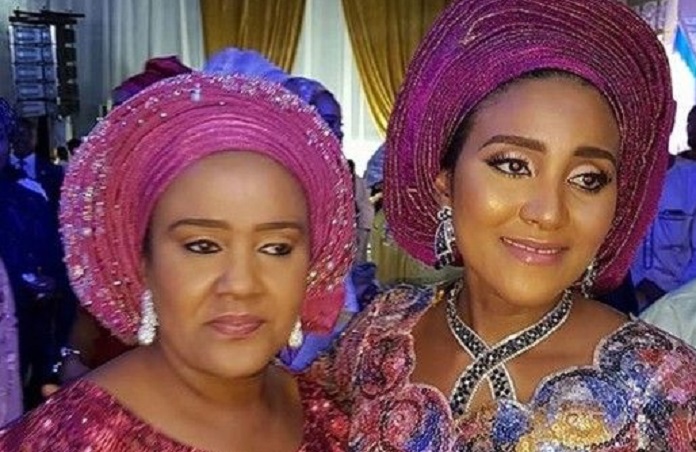 Aliko Dangote got married to Zainab in May 1977 at the age of 20. His parents were not left out in their culture as the marriage was due to the decision of Dangote's parents, just like most northerners. The marriage did not last as it resulted in a divorce. The duo welcomed three daughters together during their union.
Zainab is mother to Mariya, Halima and Fatima. She, however, kept a low profile after their divorce and was seen during Fatima and Halima's wedding carrying out the role of a mother. After he divorced his first wife, he tried to marry Nafisat Yar'adua (the late former president Umar Musa Yar'adua's daughter), but it did not work out. Nafisat turned down his proposal because she was a friend to his daughter, Halima Dangote, and was way younger than Aliko Dangote.
Mariya Muhammad Rufai
After Aliko Dangote separated from Zainab and his efforts to remarry were turned down, he fell in love with Mariya Muhammad Rufai. He later tied the knots with the daughter of the former Commissioner for Women Affairs and Human Services in Bauchi State. The couple lived together for a few years before their union hit the rock in May 2017, resulting in a divorce. The duo didn't welcome any children together before their separation. Mariya has, however, kept a low profile since after their divorce.
Sylvia Nduka
After his second failed marriage, Aliko Dangote was alleged to have tied the knots with the 2013 beauty queen Sylvia Nduka. This was evident in an Instagram post of the ex-beauty queen. She was seen to add the acronym AD in her name on her Instagram account, which followers claimed to stand for Aliko Dangote.
He was also spotted severally cruising in the business mogul's private jet, which she flaunted on Instagram. It has also been alleged that the relationship has also hit the rock. Despite these allegations, neither Sylvia nor the business mogul has confirmed or refuted the claims. Currently, it is unknown if he is in any relationship or single as there is no information on that.
Meet The Daughters And Adopted Son Of Aliko Dangote
Aliko Dangote has so far welcomed three daughters from his previously failed marriages. He s also known to have a son whom he adopted. Below are the daughters and the adopted son of the businessman:
Fatima Abubakar (Dangote)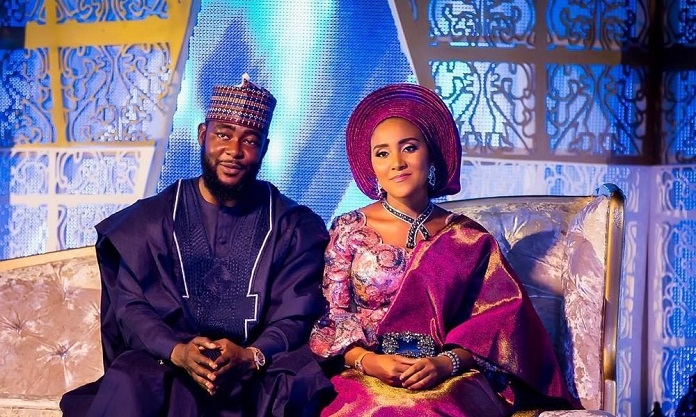 Fatima Abubakar (Dangote) is the first daughter of Aliko Dangote's wife, Hajiya Zainab, and the businessman. She is a lawyer and is also treading on her father's path as a businesswoman. Pieces of information regarding her date of birth and age have been kept under the radar. She graduated from the University of Surrey with a Bachelor's degree in Law and is a member of the Nigerian Bar Association.
Fatima has worked with Banwo and Ighodalo Legal chambers on sectors related to the capital market, intellectual property, and energy. She became a part of the Dangote Group in 2014, serving as the Special Assistant to Managing Director-Cement. She rendered planning and analytical support to all the business sectors of the Dangote Group as the Group Corporate Strategy Specialist. She is also a board member of the NASCON Allied Industries Limited.
She founded a cake factory in Lagos, which she also puts in her time in running. The first daughter of the business mogul got married to Jamil Mohammed Abubakar in a lavish wedding held on March 26, 2018, in Kano State. The wedding was graced by many elites of the society. President Muhammadu Buhari was the guardian to Fatima during the wedding ceremony. Her husband is a pilot and is known to be the head of the JMD Foundation, which has the aim of eradicating poverty and helping the needy in society. The duo has welcomed a daughter so far.
Halima Bello (Dangote)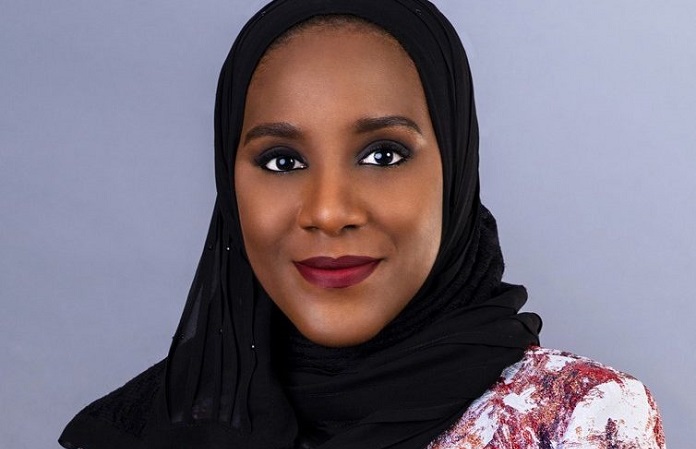 Halima Bello (Dangote) is the second daughter of Aliko Dangote and his first wife Hajiya Zainab. Pieces of information regarding her date of birth and age are unknown. She is a successful businesswoman and philanthropist who has strongly followed her father's footsteps. The businesswoman bagged a Bachelor's degree in Marketing from the American Intercontinental University, London, United Kingdom. She furthered her education at the Webster Graduate School, London, where she obtained a Master's degree in Business Administration.
Halima has also been certified in various leadership development programs. She ran the Program for Leadership Development (PLD) in the Havard Business school. The businesswoman also ran the Executive Development Program at the Kellogg School Of Management. At Columbian Business School, she underwent the program for Finance and Accounting for Non-Financial Executives.
With all the certificates and knowledge obtained, Halima has worked as a Business Analyst with KPMG before moving on to the Dangote Group. She has held several positions in the company and has left positive impacts in those positions so far. Currently, she is the Executive Director of commercial operations of the Dangote Group. She is the President of the Board of African Centre in New York, USA.
Halima is also fully active as a board member of the Dangote Group, NASCON Allied Industries Limited, Endeavor Nigeria, Women Corporate Directors. She is also active as a philanthropist and is a member of the Aliko Dangote Foundation. Halima met her husband, Sulaiman Sani Bello, in the United Kingdom while she was still a student. The duo tied the knot in Kano State, Nigeria, in August 2008. Currently, the two are parents to two daughters.
Mariya Dangote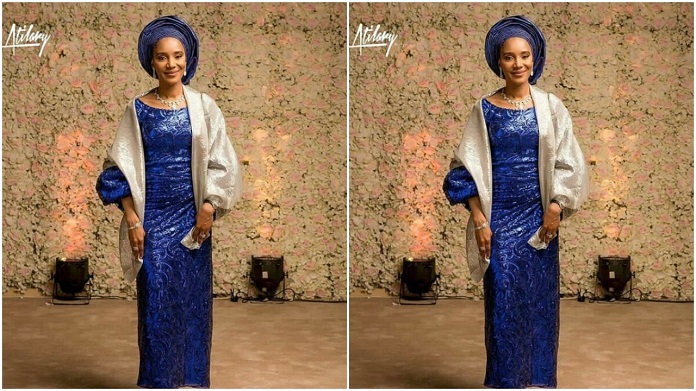 Mariya Dangote is the third daughter of Aliko Dangote and his first wife Hajiya Zainab. She is also a part of the Dangote Group. Pieces of information regarding her date of birth and age are unknown. She graduated from Coventry University in the United Kingdom and furthered her education in the same university, obtaining a Master's degree in April 2021.
Presently, she works as one of the Directors in her father's business group. Mariya is one of the daughters of the businessman that has kept information about herself away from the media. Pieces of information about her personal life are also unknown.
Abdulrahman Fasasi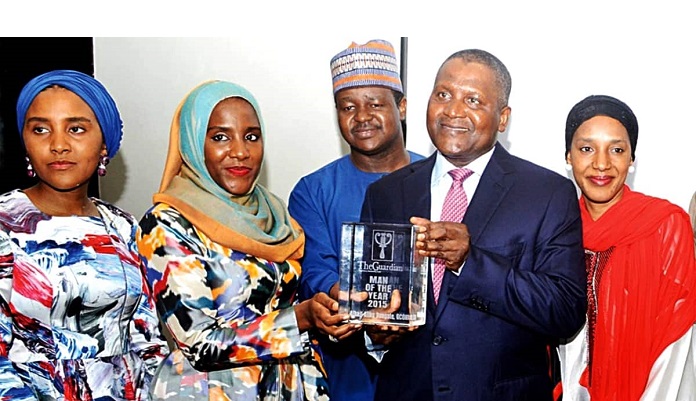 Abdulrahman Fasasi is the only son of the business mogul. It is no surprise that the only son of Aliko Dangote doesn't bear his father's name as he was adopted. Pieces of information regarding his personal life, education, and career are unknown, but he is known to be doing well, just like his sisters.