Emmanuel Macron is a former investment banker who is now the President of France. At the young age of 39, the former Rothschild & Cie employee will go down in history as the youngest ever President of France.
Emmanuel Macron Biography
Emmanuel Macron was born Emmanuel Jean-Michel Frédéric Macron in the northern French city of Amiens on 21 December 1977, to a well-to-do family. Both his parents; Francoise, his mother, and Jean-Michel, his father, were doctors. Jean-Michel Macron was also a Professor of neurology at the University of Picardy.
The Macron family was a non-religious one, but Emmanuel, at the age of 12, asked his parents to baptize him in the Roman Catholic church. He attended The Providence High School [the Jésuites de la Providence lycée] in Amiens before being shipped off to Paris to attend the prestigious Henri-IV public secondary school which is regarded as one of the most demanding sixth-form colleges in France.
Another reason why Macron's parents chose to send him out of Amiens was because of the uncharacteristic relationship he had with one of his teachers, Brigitte Trogneux, who later became his wife.
Emmanuel Macron studied Philosophy at the University of Paris-Ouest Nanterre La Défense, where he obtained an equivalent of a masters level degree, a DEA degree, with his thesis being on Machiavelli and Hegel. He further obtained a master's degree in public affairs at the prestigious Sciences Po, majoring in "Public Guidance and Economy". After that, he trained for a senior civil service career at the selective ENA college which took him to Nigeria as part of his training.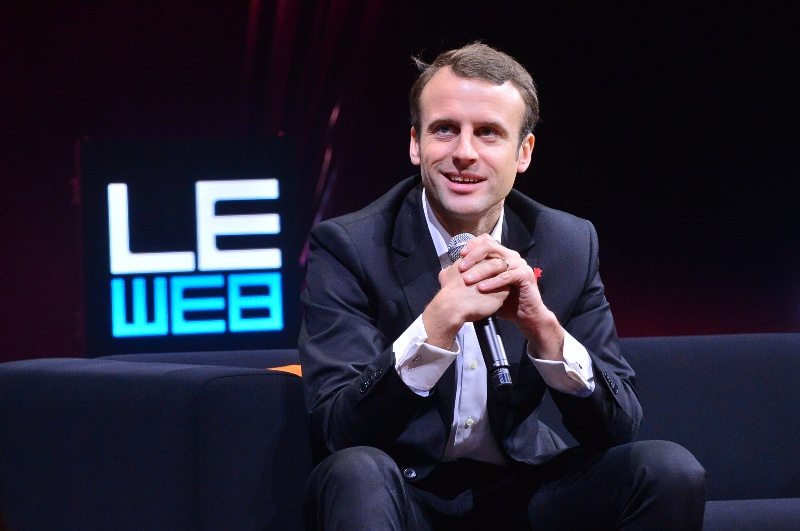 After graduating ENA in 2004, Macron worked as an Inspector of Finances in the French Ministry of Economy. He also later served as deputy rapporteur for the Commission to improve French economic growth headed by Jacques Attali.
Macron, however, left the ministry in 2008 and joined Rothschild & Cie where he worked as an investment banker. It was said that Macron left the government job due to the election of Nicolas Sarkozy to the presidency.
As an investment banker, Macron became almost an instant millionaire having overseen a few company acquisitions, including Nestle's acquisition of one of Pfizer's largest subsidiaries based around baby drinks which was worth more than €9 billion.
Macron went back into politics in 2012, when he took up a senior role in President François Hollande's staff, becoming the Deputy Secretary General of the Élysée, the official residence of the President of France. He left that position in June 2004 to teach at the University of Berlin after failing to influence reforms proposed by the government.
As events would pan out, Macron was appointed as the Minister of Economy and Finance in August that same year. As a minister, he pushed forward business-friendly reforms that helped the French economy.
On 30 August 2016, Macron resigned from the government ahead of the 2017 presidential election which he eventually won after a run-off against National Front candidate, Marine Le Pen.
Family (Wife, Children)
Emmanuel Macron is married to Brigitte, his former high school French, Latin, and literature teacher who is 24 years his senior. He fell in love with her at the age of 15 when she was happily married to a banker, André-Louis Auzière with whom she had three children with. Her first child is almost twice the age of Macron while her second child, Laurence, was Emmanuel's classmate.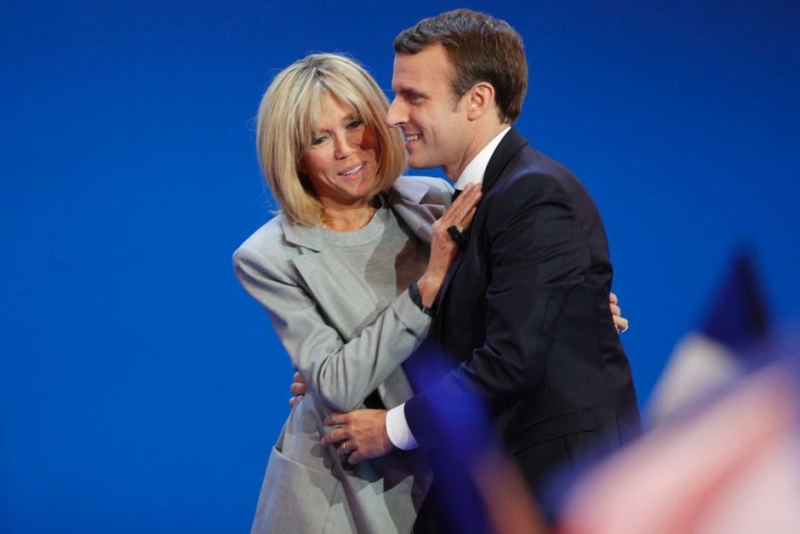 Macron promised to marry Brigitte when he was 17, at the time she was 42 years old. His parents had seen their son's love for his teacher grow and attempted to separate the couple by sending him away to finish his final year of schooling elsewhere. According to them, his youth made the relationship inappropriate.
See Also: Barack Obama Bio, Siblings, Mother, Father, Is He Gay? How Tall Is He?
Emmanuel and Brigitte started dating when he was 18. In 2006, she divorced her husband and married him in the following year, when he was 30 and her almost 55 years old.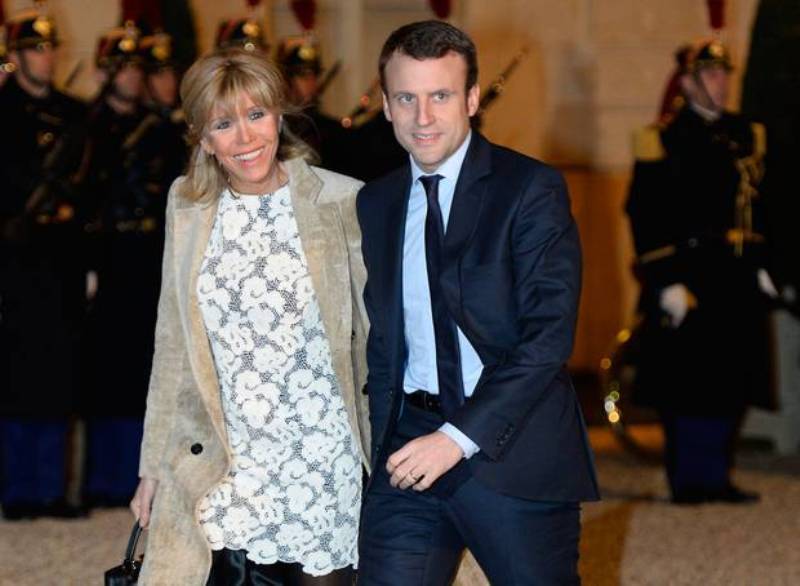 Since then, the now First Lady has played an essential role in the life of Mr. Macron. She spearheaded his campaigns and acts as a top adviser to his team. Her presence was essential for him winning the elections and she is said to be 'one of the few people he trusts'.
Emmanuel Macron Net Worth
Emmanuel Macron earned a total of $3.5 million while at Rothschild & Cie. He has held several top government positions and has also written a book of which he earns royalties from.
His net worth is estimated to be around $31.5 million by How-Rich.com. However, when Macron declared his candidacy for president, he claimed to only have around $350,000 in investments and a little over $100,000 in insurance policies as liquid assets.
Quick Facts (Gay, Height)
Birth Name: Emmanuel Jean-Michel Frédéric Macron
Date of Birth: December 21, 1977
Place of Birth: Amiens, Somme, France
Occupation: Politician, Investment Banker, and Civil Servant
Sexuality: Straight
Height: 5 feet 9 inches (175cm)
Weight: 73kg (161lbs)