Emmanuel Macron is of average height, standing at 5 feet 9 inches (175 cm). The French President has amassed a net worth estimated at $31.5 million through his career as a politician and an investment banker.
Emmanuel Macron is the current President of France who assumed office on 14th May 2017. At the young age of 39, the French politician would go down in history as the youngest ever President of France. Meanwhile, before he ventured into politics, Macron was an established investment banker, which gave him a lot of wealth.
Before he left the banking sector, he reached the position of managing director at Rothschild & Cie Banque. In this article, we will reveal all the ways through which the French politician made his fortune, his height, and other interesting details about his personal life.
How Tall is Emmanuel Macron?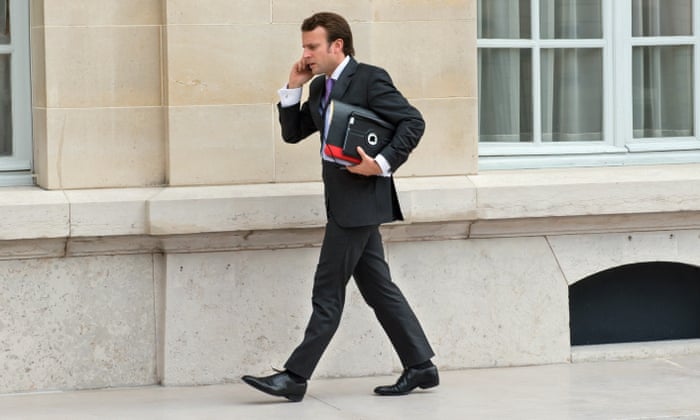 Emmanuel Macron stands at the height of 5 feet 9 inches, equivalent to 175cm, and weighs a sleek 73 kg. While he may not have the political clout of countries like Russia and the USA, his height stands him out as one of the tallest world leaders. But how does his height compare to other famous Presidents? Let's find out.
US President Joe Biden is Taller Than Macron By 2 Inches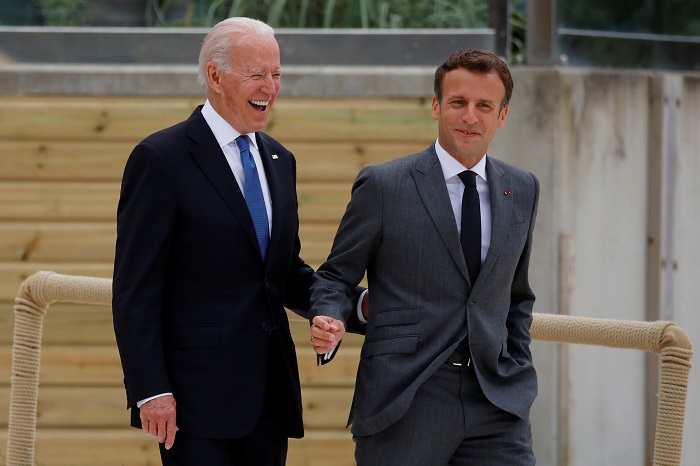 The current president of the United States of America, Joe Biden, stands at 5 ft 11 inches. This means that he is 2 inches taller than Macron. It is worthy to note that thanks to his towering height, Joe Biden had the edge over the other presidential candidates during his campaign. Americans tend to believe that height is an essential characteristic in evaluating political leaders, concluding that taller presidents are rated as greater, and they have more leadership skills.
Emmanuel Macron is Taller than Russia President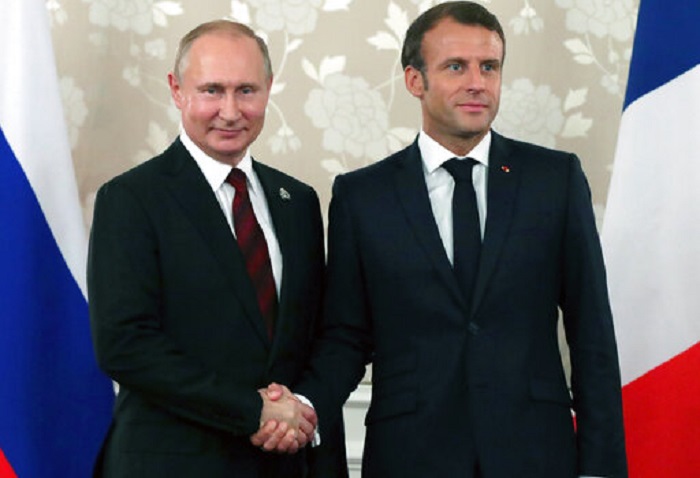 President Vladimir Putin is found to be of an average height of 5 feet 7 inches (170 cm), which means he is 2 inches (5 cm) shorter than Emmanuel Macron. It is noted that President Putin uses shoes with hidden wedges at most of his official appearances to look taller and measure up to other world leaders.
Emmanuel Macron is also taller than Irish President Michael D. Higgins, who has over time been recorded as the shortest world leader with a height of 5 feet 3 inches (160 cm). His small stature is mostly overrated, especially when he stands with other world leaders like the President of Canada, Justin Trudeau standing at 6 feet 2 inches, and the President of Serbia, Aleksandar Vucc, with a height of 6 feet 6 inches.
How Emmanuel Macron Made His $31.5 Million Net Worth
Emmanuel Macron held several top government positions before he became the president. According to records, when Macron declared his candidacy for president, he claimed to only have around $350,000 in investments and a little over $100,000 in insurance policies as liquid assets. This simply puts the facts straight that his over $31 million was grossly accrued after he went into politics. However, it is also notable that he made big bulk during his stint in the banking sector alongside his other businesses and investments.
He Began His Career as an Inspector of Finances
Emmanuel graduated from École Nationale d'Administration (ENA) in 2004 and got a job in the Ministry of Finance. There, he worked as an inspector in a branch of the ministry, Inspection générale des finances (IGF), but before then, he went through mentoring under the then-head of the IGF Jean-Pierre Jouyet.
During his tenure as an inspector, Macron was responsible for giving out lectures during the summer. One of such lectures includes the one he gave at the prep'ENA, a special cram school for the ENA entrance examination at IPESUP (fr), an elite private school specializing in preparation for the entrance examinations of the Grandes écoles. In 2006, while he was still in the ministry, Macron declined a job offer by Laurence Parisot.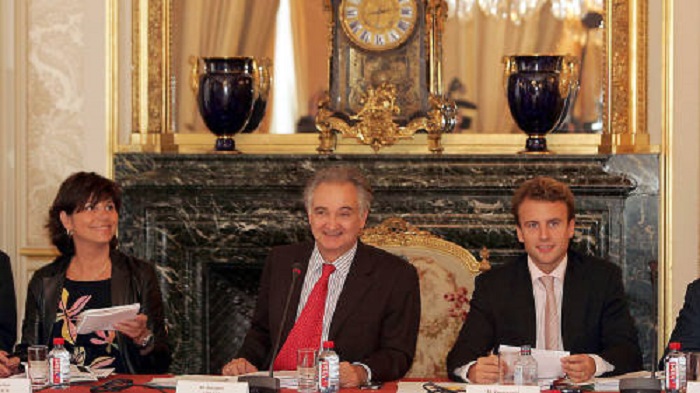 Parisot offered him a job as managing director for the largest employer federation in France, Mouvement des Entreprises de France. In August 2007, he was appointed the deputy rapporteur for Jacques Attali's Commission to precipitate French Growth. However, in the following year, 2008, after the election of Nicolas Sarkozy to the presidency, Emmanuel Macron terminated his contract with the government with a sum of €50,000.
He Made Greater Part of His Wealth From the Banking Sector
Macron left the ministry of finance in September 2008 and took a highly-paid position at Rothschild & Cie Banque. In Rothschild & Cie, he worked as an investment banker responsible for assisting with the acquisition of Cofidis by Crédit Mutuel Nord Europe. He also started by forming a relationship with a businessman Alain Minc, on the supervisory board of Le Monde.
As an investment banker, Macron made a lot of money overseeing a few company acquisitions, including Nestle's acquisition deal of one of Pfizer's largest subsidiaries based around baby drinks which were worth a whooping €9 billion. In 2010, after working on the recapitalization of Le Monde, Macron was promoted to have a partnership with the bank.
Not long after, he was appointed the managing director of the bank and was put in charge of the acquisition of Nestlé, one of Pfizer's largest subsidiaries that deals in baby drinks. Macron reportedly made his first million from brokering Nestle's acquisition of the baby food division. He left Rothschild & Cie Banque in 2012 after a four-year stint. According to Macron, he earned a total of $3.5 million through his stay at the bank.
Emmanuel Macron Joined Politics in 2012
Emmanuel had been a member of the Socialist party since his youthful days but started renewing his subscription in 2006. Then, he worked for the Citizen and Republican Movement but never applied to be a member. He also served as an assistant for Mayor Georges Sarre of the 11th arrondissement of Paris during his tenure at Sciences Po.
In 2007, he attempted to run for a seat in the National Assembly under the Socialist Party label, but his application was rejected. He was in 2010 offered the opportunity to be the deputy chief of staff to Prime Minister François Fillon, but he declined the offer. In May 2012, after he resigned from Rothschild & Cie Banque, Macron took up a senior role in President François Hollande's staff, becoming the Deputy Secretary-General of the Élysée, the official residence of the President of France.
During his time as the deputy secretary, Emmanuel put up a proposal that would increase the 35-hour work per week to 37 hours. He also proposed holding back the large tax increases on the highest earners, which were planned by the government. However, these proposals did not go down well with Hollanda, the Prime Minister, so he refused. He left the position in June 2014 because he was disappointed for not being included in the Government of Manuel Valls.
Frustrated by his inability to influence his reforms proposals, he got employment to teach at the University of Berlin and was awarded the position of a research fellow. In 2014, he was offered a position to be a candidate in the municipal elections, but he declined the offer. However, Emmanuel Macron decided to pursue his aspiration by founding his financial consultancy firm.
He served as the Minister of Economy and Industry Affairs From 2014 to 2016
As events would pan out, Emmanuel Macron was appointed as the Minister of Economy and Finance on 26th August 2014. He became the youngest Minister of the Economy since Valéry Giscard d'Estaing in 1962. As a minister, he pushed forward business-friendly reforms that helped the French economy grow. He increased the French share in the Renault company from 15% to 20%.
Macron also enforced the Florange law, which grants double voting rights on shares registered for over two years except for the two-thirds of shareholders vote to overturn it. This development afforded the French state a minority share in the company. In August 2015, Macron announced that he was no longer a member of the Socialist party, and in April 2016, he formed his political party called En Marche.
Emmanuel Macron Became the President of France at the age of 39
On 30th August 2016, Macron resigned from the government ahead of the 2017 presidential election. Meanwhile, his party En Marche had started gaining popularity with huge media coverage. Emmanuel Macron formally declared his candidacy for the president of France on 16th November 2016.
Economist Sophie Ferracci spearheaded his campaigns, and it got considerable media coverage which afforded him a big online following. As of 2017, his polls began to rise after creating an electoral alliance between him and Francois Bayrou. Macron won the election on 7th May 2017 with 66.1 % votes against Marine Le Pen. He was sworn into office seven days later on 14th May 2017, thereby becoming the youngest president in the history of France.
Emmanuel Macron also serves as the Co-Prince of Andora. As the president of France, Macron earns a little above $400,000 per annum. Other incentives and bonuses he gets as the president are not made public, but there is certainly no doubt that he enjoys modest allowances and receives a pension for his previous positions in the government.
Other Businesses and Investments That Contributed to His Wealth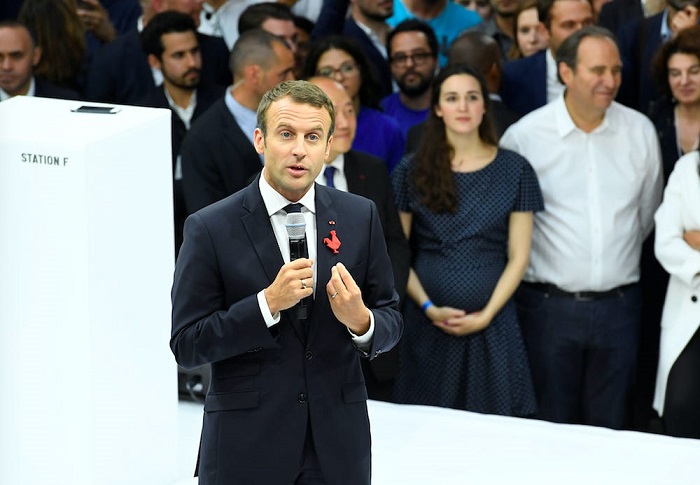 Emmanuel Macron has an investment firm, Station F, which funds educational projects. According to records, telecom billionaire Xavier Niel helped establish and finance the firm. Regarding his assets, the French politician declared a house in Corsica that is worth over a million euros.
He also reportedly has joint ownership of various other properties in Brittany and Savoie that are worth millions of euros. President Macron has millions of euros in savings and investments and shares in top companies in the country. According to the president, he maintains stock holdings worth approximately $650,000.
Recap of Macron's Income Sources
Investment Banking
Politics
Station F
Shares in top companies
Other Interesting Facts About the Sitting President of France
1. Emmanuel Macron's Parents are Doctors
He was born Emmanuel Jean-Michel Frédéric Macron in the northern French city of Amiens on 21st December 1977 into a well-to-do family. Emmanuel is the eldest of three children born to his parents, who divorced in 2010. His mother, Françoise Macron Noguès, is a physician, while his father, Jean-Michel Macron, is a Professor of neurology at the University of Picardy.
His paternal great grandfather Robertson LeBlond was a British war hero who fought during the battle of the Somme. Regarding his family background, Emmanuel is a French national with Scottish and English roots. Even though his family was a non-religious one, Emmanuel, at the age of 12, asked his parents to baptize him in the Roman Catholic church.
He grew up a catholic together with his two siblings Laurent (44) and Estelle (41). Laurent is a cardiovascular radiologist, while his sister Estelle, married, works as a nephrologist in Toulouse. However, their father, Jean, had married another woman, a psychiatrist known as Hèlène Joly.
2. He is a Graduate of University of Paris-Ouest Nanterre La Défense
Macron had all his education at some of the most prominent institutions in his home country. Growing up, he attended Jesuit institute Lycée la Providence in Amiens. His parents shipped off him to Paris to finish his last year at the prestigious Henri-IV public secondary school, which is regarded as one of the most demanding sixth-form colleges in France.
The major reason his parents chose to send him out of Amiens was because of the uncharacteristic relationship he had with one of his teachers, Brigitte Trogneux, a married teacher with three children who later became his wife. For his university education, Emmanuel Macron studied Philosophy at the University of Paris-Ouest Nanterre La Défense, where he obtained a DEA degree, equivalent to a master's level degree.
He further obtained a master's degree in public affairs at the prestigious Sciences Po, majoring in Public Guidance and Economy. After that, he trained for a senior civil service career at the selective ENA college, which took him to Nigeria as part of his training.
3. His Wife is His Former College Teacher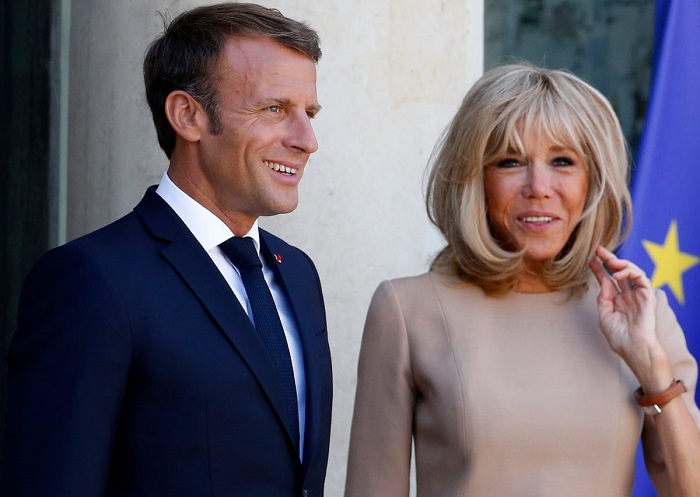 Emmanuel Macron is married to Brigitte Auzière. He met her at Jesuit school La Providence, where she was his drama and literature teacher. As of then, Macron was 15 years old while Brigitte was 39. He fell in love with her even though she was happily married to a banker, André-Louis Auzière, with whom she had three children. Her first child is almost twice the age of Macron, while her second child, Laurence, was Emmanuel's classmate.
Macron promised to marry Brigitte two years later when he was 17, and at the time, she was already 42 years old. Macron's parents had seen their son's love for his teacher grow and attempted to separate the couple by sending him away to finish his final year of schooling elsewhere. But all their efforts to this end obviously proved futile as Emmanuel had already promised to marry her no matter what comes between them.
The duo started dating when he was 18. In 2006, she divorced her husband and married Macron in the following year, in October 2007 when she was almost 55 years old and Macron, 30. Since their union, the First Lady has played an essential role in the life of Mr. Macron. She spearheaded his campaigns and acted as a top adviser to his team. Her presence was essential for him winning the elections, and she is said to be 'one of the few people he trusts. Even though no child has been birthed from the marriage, Macron can boldly say to be the stepfather of his wife's three children.
4. President Macron Allegedly Tested Covid-19 Positive
In December 2020, it was announced that president Macron tested positive for coronavirus and would self-isolate for seven days. The possible source of his infection was traced, and he was administered a PCR test as the symptoms appeared. Consequently, all his trips scheduled for the year, including a visit to Lebanon, were canceled. He completed his seven days quarantine and showed no more symptoms afterward.
5. Emmanuel Macron Has a Unique Personality
President Emmanuel Macron is a persuasive gentleman famous for convincing people. He has this personality of engaging in and building an intense constructive argument until he wins. He is said to be attracted by knowledge and highly intelligent and experienced people. Emmanuel once mentioned that the three things he has no time for are chasing women, eating, and sleeping as he is always immersed in work. His hobbies are playing piano and tennis. In addition to his native language French, Macron speaks English fluently.