Nigerian actress Laide Bakare is currently in her second marriage with Alhaji Mutairu Atanda Orilowo after her first marriage to a US-based business tycoon, Olumide Okufulure, hit the rocks.
Even though there are rumors that she has quit her second marriage with Alhaji Mutairu, there is no relevant information to prove that, as the actress has not responded to it. Meanwhile, amidst all criticism and controversies over her marriage, Laide has never stopped attracting rich and successful men to herself. She was once linked with Nollywood actor Gida. In this article, we revealed all the truths you need to know about her love and marital life.
Laide Bakare's Marriage with Her First Husband Ended in 2012
Marriage they say takes a lot of hard work, while some of them work, others end in divorce. Laide Bakare is one of the Nigerian celebrities that have gone through a divorce. Her first marriage was to an American-based Yoruba business mogul, Olumide Okufulure.
Details of when and how the couple met are not public knowledge but it is reported that the marriage lasted for a short period.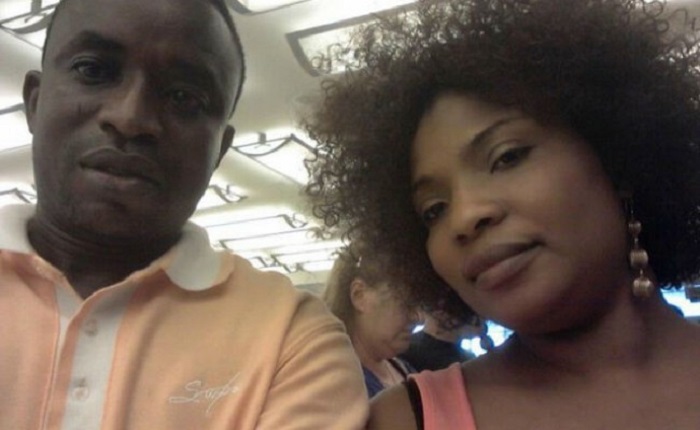 There is also no available information about Mr. Olumide in the media apart from the fact that he is an American-based businessman. Unfortunately, after some time, things turned out sour between the once love birds and they went their separate ways in early 2012.
What Led to Their Divorce?
Laide Bakare's separation from her first husband was quite dramatic. The actress publicly stated that she ended things with Okufulure because she discovered that he has a wife with two children contrary to being a single man he claimed. She revealed that the man was still legally married to his wife with two children even before she met and married him.
Meanwhile, in a different report, actress Laide denied that she ever got married to Mr. Olumide Okufulure. According to her, they were only in a relationship that produced a daughter but things didn't later work out for them and they were never married. She reportedly made this revelation in 2015 during an interview she granted with YNaija.
On his own side, Mr. Olumide Okufulure promptly debunked the allegation stating that she legally married Laide in court and she is his only legal wife. According to the businessman, it is against American law to be married to two women at the same time, and he should have been in jail if her claims were true.
Speaking further, he accused Laide of being unfaithful to him saying that he would be going for a DNA test for their daughter to ensure her paternity as her mother had been cheating on him all through the times they lived together.
Laide Bakare Remarried a Year After the End of Her First Marriage
Though her union with Olumide produced a child, Laide wasted no time in moving on with her life by finding herself a new lover. She allegedly started her relationship with Alhaji Mutairu Atanda Orilowo in 2012, the same year she was going through a messy divorce with Mr. Okufulure.
Shortly, they got married in a secret Nikkai ceremony (Muslim marriage) in the following year, 2013. Alhaji Mutairu Orilowo is said to be a Nigerian socialite based in Lagos State. Speaking about how they met, Laide Bakare revealed that she met Alhaji Orilowo for the first time in Saudi Arabia when she was much younger.
The man tried to seek her hand in marriage but she refused because she was still young and not ready for marriage. But as fate would have it, their paths crossed again after some years, and this time, he proposed again and she wasted no time accepting as she was already out of her first marriage even though not officially divorced.
News of Their Separation Broke The Internet Shortly After
A few years following her wedding to Alhaji, news of their separation struck the media. Reports started making rounds that the actress has left her second husband after he was allegedly involved in fraudulent activities that led EFCC to declare him wanted in 2013.
Alhaji Mutairu Atanda Orilowo was alleged to have conspired with some past Excos of MTN's Employees Multipurpose Cooperative Society and defrauded its members via his company to the tune of N2.5 billion. Further reports said that all his properties including a boutique he launched for the actress were all confiscated by the commission.
So in light of these, actress Bakare was accused of abandoning her husband in his challenging and difficult times. Even her former husband, Olumide Okufulure publicly dragged her on the heels of the travail. In his words: "You see, Laide has just started. She hasn't even reached where she's going. She will soon leave this Alhaji because she likes a comfortable place…"
However, in an interview, Laide debunked all reports and said that she only left the country for the US when her pregnancy was six months old in order to have her second baby. She also made it known that she had no boutique as reported by the media. She further said that the allegation laid against her husband was a minor misunderstanding that happens every day, but it was over-publicized just because he is married to a celebrity.
Lastly, Laide maintained that her marriage is still very intact and she is happy in it as she can not ask God for a better husband. Yet, it is still not clear if they are currently together as husband and wife considering that she granted this interview in 2013.
Laide Bakare Has Three Children From Her Two Marriages
From her two marriages, actress Laide Bakare is so far a proud mother of three lovely children; a daughter and two sons. Their names are Similoliwa Okufulure, Oluwadamilare Orilowo, and Oluwajomiloju Abdul-Samad Orilowo. She had the girl Simi with her former husband Olumide Okufulure and the two boys with her second and present husband, Alhaji Mutairu Orilowo.
Laide Bakare had all her three children in New York City, United States. She had Simi on 3rd September 2008 making her 15 years old presently. Her first son Oluwadamire was born on 31st May 2013 and her second son in October 2014. They are currently 10 and 8 years old respectively.
She Has Been Entangled in Diverse Controversies and Scandal
Despite always trying her best to keep her relationship stories away from the media, actress Bakare has found herself embroiled in several controversies and criticisms. Her two marriages came with diverse rumors but she does her best to outrightly debunk each one as soon as they come up.
Nollywood best friends, Kemi Afolabi and Laide Bakare once had a fight over a man. They reportedly slammed each other on Instagram over Nollywood actor, Dauda Sulaimon also known as Gida. According to reports, the two actresses were enjoying sexual gratification from the actor which later resorted to a fight following a disagreement they had.
As usual, Laid Bakare was quick to debunk the news and stated that nothing will make her stoop so low to fight with a fellow woman over a man in the industry. She rather claimed that her fight with her friend and colleague, Kemi was on a totally different matter.
On the other news, actress Bakare knows how to flaunt luxurious lifestyles, expensive cars, and other luxuries on social media and this has kept her fans wondering how exactly she makes the kind of money that could afford such big-budget stuff. Consequently, a controversial blogger who claims to know the source of her wealth recently called her out.
According to the unidentified blogger and in the summary of her/his narration, Laide Bakare is only able to afford the lavish lifestyle she lives by sleeping around with different men. The blogger made this revelation in a lengthy Instagram post and threatened to expose more of her messy life history if she tries to deny her claims.