The insurance industry is one of the thriving industries in Nigeria. It has come a long way after having dealt with the mass ignorance of citizens about it. Today, the Mandatory Insurance Act as well as programs like NHIS has ensured that people have gained knowledge about it. The subsequent widespread knowledge of the importance of having insurance has also aided the spread of insurance companies in Nigeria and the agency now being very competitive, makes it difficult for one to decide which of the agency's company policies is best.
The insurance companies listed in this article, over time, have been considered among the best in the country, however, further investigations about them should be carried out before signing a deal. Here is our list of the ten best insurance companies in Nigeria.
Top 10 Insurance Companies in Nigeria
1. Aiico Insurance Plc
Established: 1963
Key Focus: General Insurance Services
Head Office: Plot PC 12, Churchgate Street, Victoria Island, Lagos.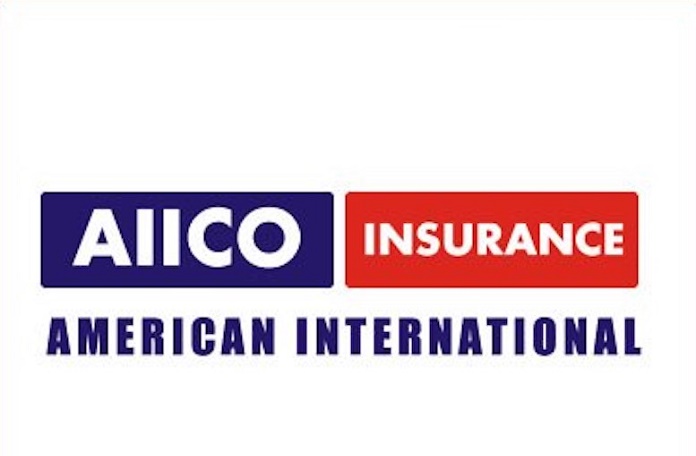 Rated as one of the top three for General Insurance businesses in Nigeria, the American International Insurance Company (AIICO) is one of the largest Life Insurers in Nigeria and a major player in the General Insurance business. The company which was founded as a subsidiary of American International Group ("AIG"), is one of the oldest insurance companies in Nigeria.
Through its long years of services, it's been able to learn the ropes of the industry very well and its focus now centers on providing life insurance and retirement services as well as risk underwriting to a substantial and diversified client base. One of the results of the company's success lies in its ability to evaluate its potentials, set realistic goals, and take necessary actions to achieve them.
As one of the top ten insurance companies in Nigeria, AIICO owns valuable financial and strategic assets which include a 19% stake in Healthcare International Limited (both healthcare management organizations ("HMOs"), a substantial stake in Multishield Limited, and it's Capital Limited (an asset management wholly-owned subsidiary).
AIICO Also Offers The Following Policies:
Travel insurance
Corporate saving plan
Income investment plan
Three payment plan
Education investment plan
Flexible endowment plan
Term assurance plan
Electronics equipment policy plan
Under its general insurance services, AIICCO which is now operating in 18 branch locations across different states of Nigeria, offers the following products:
Auto Insurance
Aviation Insurance
Agriculture Insurance
Fire and Special Perils
Home Insurance
Travel Insurance
Public Liability, etc
2. Leadway Assurance Company Limited
Established: 1970
Key Focus: Life and Pensions Services
Head Office: 121/123 Funsho Williams Avenue, Iponri, Lagos, Nigeria.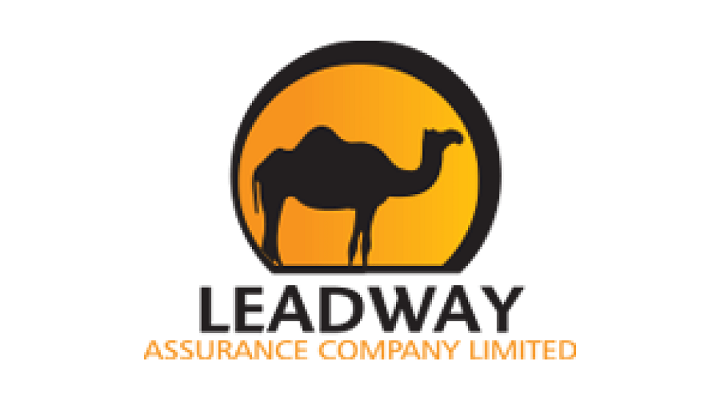 Established in the early 70s, Leadway Assurance Company Limited (LEADWAY) is known for its close attention to relationships, having started operations as a direct motor insurance company.
Very active online and across various social media channels, this insurance company has a reputation for service efficiency and customer reliability. To further boost its effectiveness, it has computerized most of its operations. Its allied financial services include portfolio management, credit bond, and miscellaneous and financial losses.
Leadway Pension Has The Following Insurance Plans:
Premium Finance
General Insurance with services like Travel Insurance, Home Flexa, LBoss, LHappy, etc.
Savings and investments with services that include Deferred Annuity, Personal Savings Plan, etc.
Life and Health insurance offering policies including Term Assurance, mortgage protection etc.
Annuities and Pensions offering services like Leadway Personal annuity Plan and Deferred Annuity Plan
3.

Custodian and Allied Insurance
Established: 2007
Key Focus: General and Life insurance
Head Office: Custodian House, 16A, Commercial Avenue, Sabo, Yaba, Lagos.
Rated among the top 10 insurance companies in Nigeria, Custodian Insurance company stands out among its competitors when it comes to providing a wide range of insurance plans for its clientele to choose from. The investment company has significant holding in companies and brands that include Custodian Trustees and Crusader Sterling Pensions Limited, Custodian Life Assurance Limited, Custodian and Allied Insurance.
Custodian Insurance company ranks high among eminent players in Nigeria's financial services sector with its group-wide assets under management (AUM) in excess of NGN 300 billion (approx. $1b).
As one of the top insurance companies in Nigeria, the Custodian Insurance company offers general insurance products and life assurance products. The life assurance products have products that include protection and annuities, savings and investments, endowment policies. Under the general insurance products are services that include:
Auto insurance
Travel insurance
Home insurance
Safety plus
The Company Also Offers The Following Policies:
Investment plus plan
Immediate annuity plan
Tuition protection plan
Auto insurance plan
Travel insurance plan
Capital plan
4. AXA Mansard Insurance
Established: 1989
Key Focus: Life and General Insurance
Head Office: Santa Clara Court, Plot 1412, Ahmadu Bello Way, Victoria Island, Lagos
AXA Mansard is a member of the AXA Group – a top player in insurance as well as asset management. AXA Mansard Insurance plc was itself incorporated in 1989 as a private limited liability company. Registered with the National Insurance Commission of Nigeria (NAICOM), the company provides life insurance as well as on-life insurance products to individuals and organizations in the country.
Axa Mansard was in 2009 listed on the Nigeria Stock Exchange as the biggest insurance company with a Market Capitalization in excess of N28 billion. In 2001, it was rated B+ by A.M. Best. The company offers the following policies:
Student protection plan
Autoflex plan
Equity income plan
Auto classic plan
Money market plan
Easy care plan
Life savings plan
Instant plan
Health plan
Retirement savings plan
General ( business/ tourism) protection plan
5.  Consolidated Hallmark Insurance
Established: 2007
Key Focus: General business and Special Risk insurance
Head Office: 266 Ikorodu Rd, Obanikoro 102216, Lagos
Second among other Nigerian insurance companies to obtain the prestigious ISO 9001:2015 (Quality Management Systems Certification) is Consolidated Hallmark Insurance, a leading general business and special risk insurance company aimed at changing the way Nigerians see insurance. CHI has in the past decades built a reputation on Professionalism, Integrity and Excellent Service Delivery and its passion for growth have seen its assets grow by over 130% from ₦4.65bn in 2007 to ₦10.82bn as of the 2018 financial year.
The company's key strategy is to put in its best to retain customers' loyalty forever and also enjoy referrals from satisfied customers. To achieve this, it continues to deliver simple and effective insurance products that meet the needs of customers uniquely and also pay our insurance claims promptly.
Insurance Offerings From The Company Includes:
All Risks Insurance
Burglary Insurance
Goods-In-Transit
Home Insurance
Motor 3rd Party
Motor Comprehensive
Personal Accident
Travel Insurance
Aviation
Bonds Insurance
Consequential Loss
Contractors-All-Risk
Machinery Breakdown
Marine Insurance
Money Insurance
Plant-All-Risk
Professional Indemnity
6. NEM Insurance Plc
Established: 1948
Key Focus: Life and Non- Life business.
Head Office: 199 Ikorodu Rd, Mushin 100232, Lagos
NEM Insurance Plc is not just one of the best insurance companies in Nigeria, but also one of the oldest. The company began operation in the country in 1948, through the agency of Edward Turner & Co. In 1965, it became a Nigerian branch of NEM General Insurance Association Limited of London. It was then incorporated in 1970 as a Nigerian company. NEM Insurance Plc became quoted on the Nigerian Stock Exchange in 1989 following the privatization by the Federal Government of Nigeria.
NEM insurance offers Life and Non- Life business to personal and corporate sectors in Nigeria. Personal products it offers include travel, motoring, professional indemnity, goods in transit, and fire and special perils. For small-to-medium businesses, its products include fidelity guarantee, cover for burglary, product liability, travel, personal/group personal accident, money, and motor insurance. NEM's corporate products include cover for general business, marine, aviation, oil and gas, engineering, bonds, and motor insurance.
Following the recapitalization exercise in 2007, the company merged with Vigilant Insurance Company Ltd to transact all classes of General Insurance.
Service Offerings from NEM Insurance Plc include:
Marine Insurance
Motor insurance
Goods-In-Transit
E-Insurance
Aviation and Gas insurance
Engineering and Bonds
Note: One of the key offerings of NEM Insurance plc is its E-comerce. It is a unique product offered by the insurance company which you cannot obtain elsewhere in Nigeria.
7. Industrial And General Insurance Plc (IGI)
Established: 1991
Key Focus: Life and General insurance
Head Office: 2, Agoro Odiyan Street, off Adeola Odeku, Victoria Island, Lagos
IGI initially started as a private limited liability company on 31 October 1991 but it commenced the business of Life and General insurance in 1992. It started as a composite insurer to transact the business that also includes Pensions and Special Risks. The company is known for its strong capital base, professionalism, and deployment of modern technology. Its website is also structured in a way that it facilitates online quotation and payment, policy administration, policy queries, and brokers' portfolio management, to guarantee seamless operations and processes.
The Range of Products and Services Offered by IGI Include:
Life Products
Agriculture
Aviation
Engineering/Contractors-All-Risk
General business
Marine
Oil and Energy
8. Cornerstone Insurance plc
Established: 1997
Key Focus: General and Life insurance
Head Office: Water Corporation Drive, Off Ligali Ayorinde Street, Victoria Island, Lagos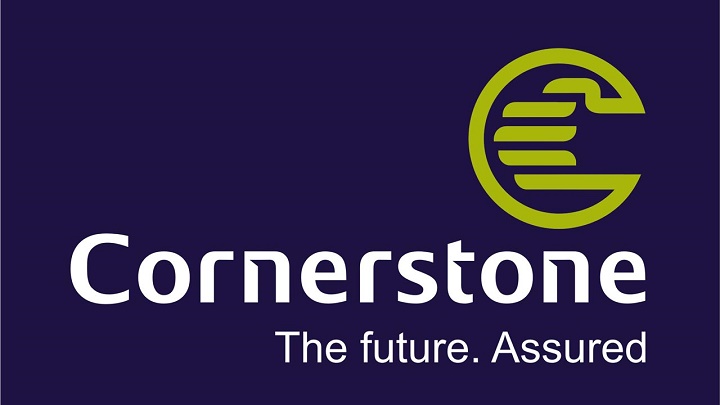 Cornerstone is a dynamic insurance company, offering services in line with modern realities. The company was at inception registered to undertake some classes of insurance business.   . is the first in Nigeria to provide customers with an online platform for insurance transactions, was adjudged the 'Best use of Technology, Insurance Company, 2016, Nigerian Technology Awards.
Since its inception, Cornerstone Insurance plc has remained dedicated to its course, putting their client first and creating solutions that meet their needs. Shareholders' Funds in the company are worth N7.49 billion as of December 2018 while its authorized Share Capital and Market Capitalization is N7.5 billion and N5 billion respectively.
Insurance Packages The Company Operates Include:
Motor Vehicle,
Aviation,
Marine,
Engineering All Risks,
Asset Protection,
Liability to Third Party,
Oil & Gas,
Group Life,
 Credit Life,
Mortgage Protection,
Term Assurance,
Wealth Creation Products and
Takaful (Islamic Insurance)
9. Mutual Benefits Assurance Plc
Established: 1995
Key Focus: Life and General Insurance
Head Office: Aret Adams House,233 Ikorodu Road, Ilupeju, Lagos
Mutual Benefits Assurance Plc is one of the most trusted insurance companies in Nigeria. The company is one of the many recertified underwriting groups in the country to take stock of its activities in the recent past. Thanks to its dedication, its operations have expanded even beyond the Nigerian business environment to countries like Niger and Liberia.
Mutual Benefits Assurance Plc is basically an organization with an interest in various sectors of the Nigerian economy. The company's insurance policy services include the following:
General Insurance
Life insurance
Fire and Burglary insurance
Packages Under its Personal Accident include;
Motor insurance
Travel insurance
Health insurance
Anticipated Endowment Plan
Mutual Benefits Assurance Investment Plan
Children Education Plan
Mutual Individual Savings and Protection Plan
Personal Pension and Investment Plan
Mutual school fee Guarantee Plan
10. African Alliance Insurance Company Ltd.
Established: 1960
Key Focus:
Head Office: 61, Marina, Lagos, Nigeria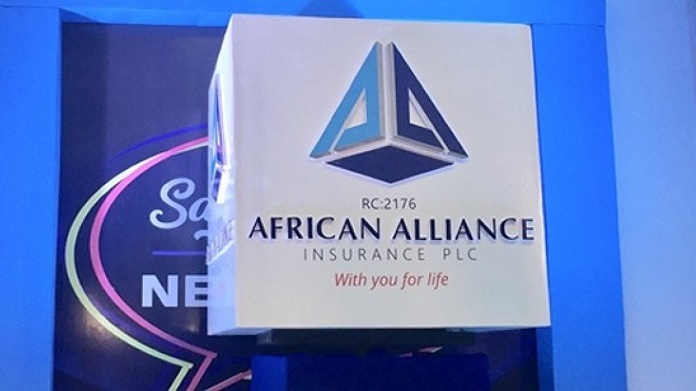 African Alliance Insurance Company Ltd. has been known in Nigeria over the years for its good reputation. The insurance company is also widely recognized as the most experienced and strongest in Nigeria, managing Shareholders' Fund estimated at N3.6bn.
As of December 2016, the company's Gross Premium Income and Asset Base are estimated at N13.42bn and N41.35bn respectively. This is proof of the company's strength, history, and clients' trust in the company.
The Company Offers Varieties of Insurance and Financial Products Like:
Insure
Annuity Plans
Children Education Plan
Mortgage Protection Plan
Invest
Alliance Investment Plus Plan
Income Investment Plan
Money Appreciation Plan
Smart Kid Educational Plan
Esusu
Takaful
Al-ISTIDAD PLAN (Takaful Family Income Plan)
Al-Ilmu Plan
Al-Nasir Plan
Arafat Plan
Naatiajatu Daynu Plan
Baytu Surur Plan
Mudharabah Investment Plan(Target Savings)
Factors To Consider Before Choosing an Insurer
There are over a thousand existing insurance companies in Nigeria which makes it harder to rate the best. When it comes to picking the right insurance company to secure a policy from, certain things are to be considered. Of course, you cannot afford to put value to your life, but when it comes to choosing an insurance company you have got to do some number crunching.
Keying into insurance is a serious investment, so it's important that you make smart choices based on serious research. You should remember that the best option for you depends on your funds, needs, and expectations. Here are key factors to consider before choosing an insurer.
1. Legal Accreditation: Before you consider purchasing insurance from any insurance company, it is important that you consider choosing an insurance company that is recognized and has been accredited by the government. Such a company would stick to laid down policies and guidelines better than companies that are not.
2. The company's History/Reputation: Adverts with juicy content could be very deceptive. When it comes to deciding what investor is good for you, it is important to see how long the company has been in business. An established track record is something that you must go for when choosing an insurance company.
3. Financial Stability: You don't want to hear that your insurance company can't pay your claim because of its poor financial results. So, try to ensure the insurance company you are about to choose does not have a difficult claim situation. Many insurance companies work with independent rating agencies that review many factors and the financial results in order to assign a letter grade or score.
4. Customer Service: You should consider an insurance company based on the kind of attitude the insurers possess towards potential customers like yourself. Are they available to answer your queries whether on the phone or in person? Are they impatient in their approach or do they seem calm enough to make a sales pitch with a complete understanding of your financial needs? These are some of the questions you must ask yourself before taking that final step
5. Suitability of Products: The type of products an insurance company offers is also worth taking note of. Most insurance companies offer general insurance products like property, auto, health, and General Liability Insurance policies but the type of insurance you and your business needs depends on what you want, the kind of business you do and the industry you operate in. Find out if the company has products that are peculiar to your business needs.
6. The Power of Referrals: It is necessary that you take a look at the number of complaints or bad reviews a company may have. Although some of it may be fake and generated by competition, complaints of a similar nature against the same company should not be ignored.