When talking about libraries, beauty is not a great criteria to be considered, so when we say "most beautiful," we mean "best" in terms of all round best. Aside from the structure and aesthetics of a library which has to be in tune with creating a conducive study environment, several other factors are important to make a building full of books worthy of the name "library." A library, first of all, should be well equipped with books and study materials. It should be well ventilated, spacious as well as quiet and orderly to achieve its main purpose of the establishment – comfortable study zone.
Read Also: 20 Ridiculous Fellows You Will Find In Nigerian Exam Halls
This list comprises of the most beautiful University libraries in Nigeria. These libraries have great architectural structures inside and out, well-organized library system, a vast number of books and study materials, and of course, an excellent ambiance that enables reading and understanding. These libraries are the most talked about, they are known to have good management too aside other things that make them "beautiful." Let's check them out.
7. University of Calabar E-library

The University of Calabar Library was converted to an E-Library a few years back. Before then it was still a standard and well-organized library. Although the library is located in the center of the school, inside, it is quite serene and conducive for studying. Currently, the e-library has over 200 working computers and these computers are useful during Jamb and post UTME examinations.
6. Nnamdi Azikiwe Library – University of Nigeria
Named after Nigerian legend, Dr. Nnamdi Azikiwe, the University of Nigeria Nsukka Library received a donation of 12,000 volumes of books at the inception which really boosted its quality in terms of content. Between 1962 and 1963, the library content had increased to 27,000 volumes with a seating capacity of 220 readers. Presently, the University Library System has about 735,157 volumes of books and about 99,760 bound volumes of journals. The Nnamdi Azikiwe Library has special collection documents published by various governments of Nigeria and others from the Biafran and African Collections. They have a growing collection of publications by The United Nations, The Food and Agricultural Organization of the United Nation, and The United Nations Educational Scientific, and Cultural Organization (UNESCO).
5. Hezekiah Oluwasanmi Library – Obafemi Awolowo University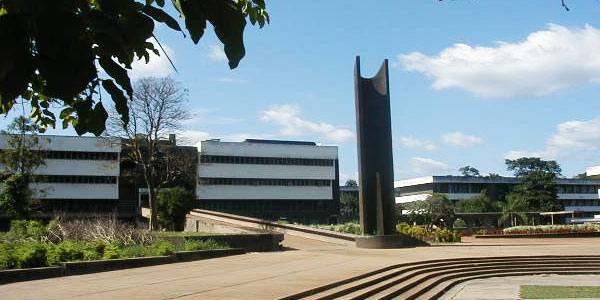 In October 1989, the Obafemi Awolowo University Ife library was moved to its permanent building from the temporary cramped quarters it used to be in. The current library building is a four storey building covering a total area of 42,000 sq. ft. It was designed to accommodate 250,000 volumes of books and accommodate about 800 readers. So far, the library has about 15,000 bibliographic records of newly acquired books. The bulk of the Library's catalog remains in card format, hopefully, to be upgraded soon.
4. University of Ilorin Library

The University of Ilorin library formally commenced its services On October 25, 1976. The Library provides a wide range of services. and its arrangements have been completed to resuscitate inter-library loans and bindery services. The library has hardware facilities for consulting audio-visual and e-resources. Undergraduate students of Unilorin get detailed instruction in library use as part of the General Studies programme while advanced bibliographic courses are for final year students, postgraduate students and staff preparing for long essays dissertations and research.
3. Federal University of Agriculture Library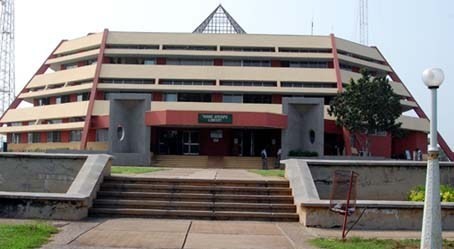 The Federal University of Agriculture Library was named 'Nimbe Adedipe Library in honor of the first Vice-Chancellor of the University, Professor Nurudeen Olorunnimbe Adedipe. The ultra-modern library building can accommodate 1000 users at a time. Currently, they have a total collection of 75,622 books. The mission of this Library is to provide a user-centered information environment that supports inspirational teaching, exemplary research, meaningful service, and lifelong learning to the local and global university community, and so far they are more than halfway gone in accomplishing that mission.
2. Covenant University Library

The library at Covenant University Ota is known as "Centre for Learning Resources" (CLR). All routine activities in the library is fully computerized. The library has a functional virtual library service, which gives staff and students, access to the Web Public Access Catalogue (WebPAC), and other electronic resources from offices, departments anywhere, anytime. The three-story library is said to be one of the largest in Africa. The total floor area of the complex is 11,300m/2. It has a glass structure and the building was built in a way that it portrays learning as the major activity in Covenant University.
Read Also: 10 Best Courses To Study In Nigeria
1. Laz Otti Memorial Library – Babcock University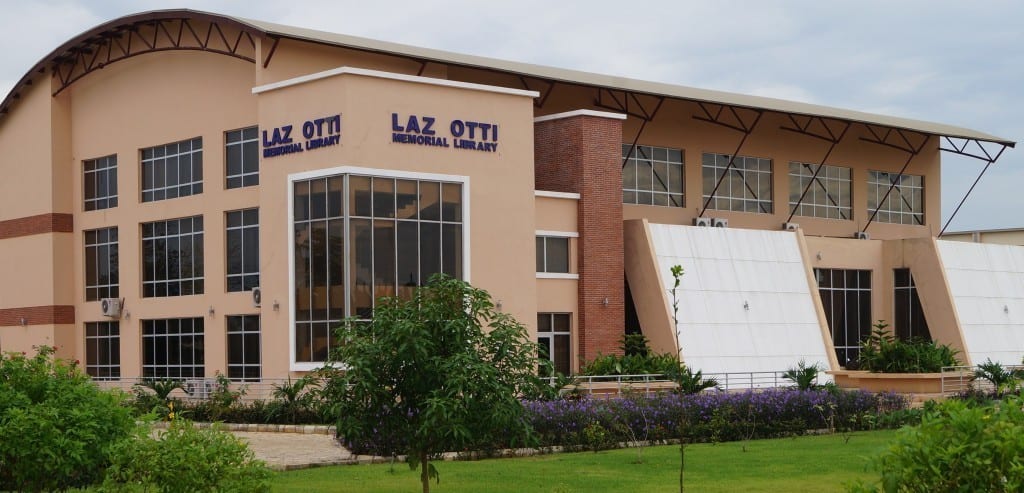 Babcock University (BU) is fully owned and operated by the Seventh-day Adventist (SDA) Church of Nigeria. It is rated as one of the best private universities in the country and is home to children from wealthy homes. The university library was named after late Pastor Lazarus Weze Otti, and it is called Laz Otti memorial Liberia. The exterior of the library is beautiful and so is the interior; the library hall is well segmented and fully air-conditioned. The school library also has a blog site where they share the latest information concerning library activities and even matters affecting the students in general.