Language is one of the most significant features of mankind. There is nearly nothing human beings can do without the function of one form of language or the other. It is quite interesting to know that among the 6500 spoken languages in the world, Nigeria takes the 3rd position in the list of countries that have the most spoken languages. This invariably shows that Nigeria is not only rich in human and natural resources but also in the varieties of human languages. The country is said to have 560 spoken Nigerian languages after Indonesia and Papua New Guinea which has 742 and 820 human languages respectively.
Some linguists who disagreed with that fact state that most of these languages are either extinct or just dialects of some of the major languages. Among these spoken Nigerian languages include Ajawa, Auyokawa, Basa-Gumna, Gamo-Ningi, Holma, Kpati, Kubi, Mawa, and Teshenawa. English is Nigeria's official language; however, Nigeria's large population is said to be responsible for its linguistic diversity which involves three major African language families: Afroasiatic, Nilo-Saharan, and Niger-Congo. Here is a list of the most widely spoken Nigerian Languages.
1. Hausa
This is a branch of the Afroasiatic language family) with the largest number of speakers, spoken as a first language by about 35 million people from Sokoto, Kaduna, Katsina, Kano, Bauchi, Jigawa, Zamfara, Kebbi, and Gombe states and as a second language by 15 million in Nigeria, and millions more in other countries, for a total of at least 50 million speakers. Hausa is a tone language, a classification in which pitch differences add as much to the meaning of a word as do consonants and vowels. Despite the basic uniformity of Hausa wherever it is spoken, one can identify a number of dialects areas, they are the Eastern Hausa (also known as "Guddiri" Hausa), Western Hausa,  the Northern Hausa, the Kano Hausa, Southern Hausa, the Ghanaian Hausa and the Non-native Hausa. But above all, the Kano Hausa dialect of Eastern Hausa is considered to be the standard Hausa dialect and is the form upon which written Hausa is based.
2. Igbo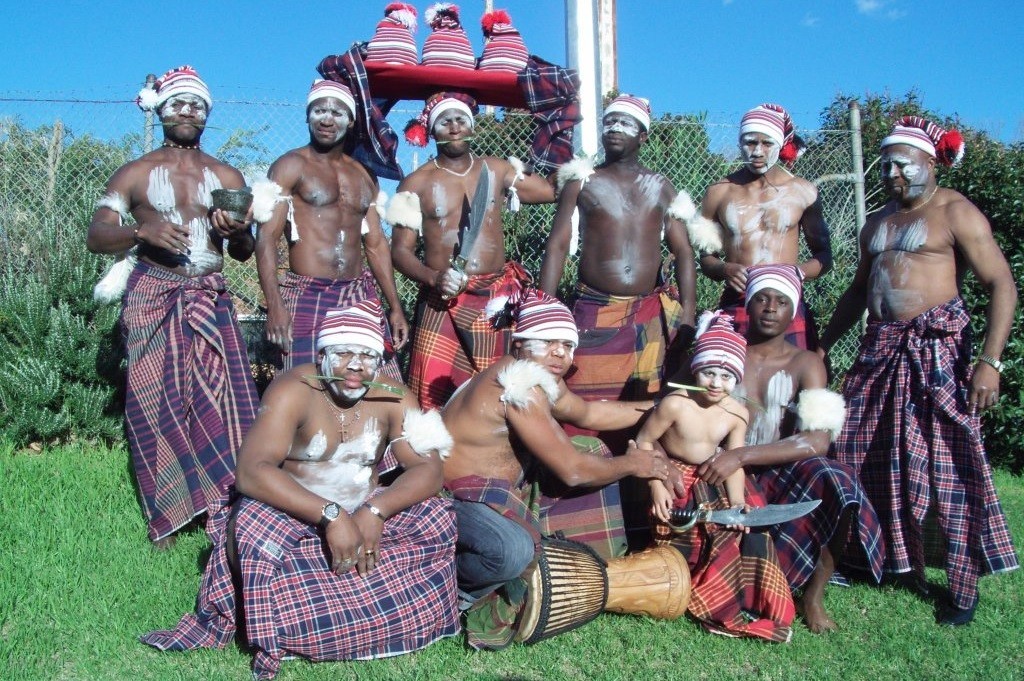 This is the native language spoken by about 24 million people from Abia, Anambra, Ebonyi, Enugu and Imo states. It is also spoken in some parts of Akwa Ibom (Ika LGA), Delta (Oshimili, Aniocha, and Ndokwa LGAs) and Rivers States (Ikwerre, Bonny, and Ahoada LGAs) all in Nigeria. The Igbo language belongs to the Niger-Congo language family. It is part of the Kwa subfamily. A complicated system of high and low tones indicates differences in meaning and grammatical relationships. Igbo have a number of dialects, distinguished by accent or orthography but almost universally mutually intelligible, they include the Idemili Igbo dialect, Bende, Owerri, Ngwa, Umuahia, Nnewi, Onitsha, Awka, Abriba, Arochukwu, Nsukka, Mbaise, Ohafia, Wawa and Okigwe, Ukwa/Ndoki.
3. Yoruba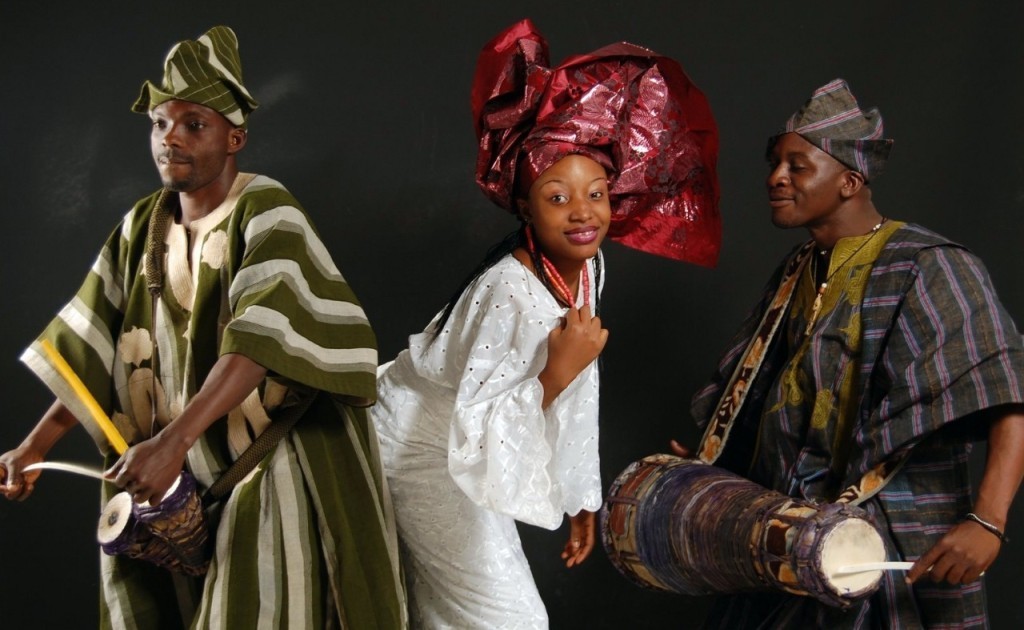 Yoruba is the language spoken by a set of people in Western Africa. Its native name is 'Ede Yoruba', that is the Yoruba language. The language has its origins in the Yoruba people, who are believed to be descendants of Oduduwa, the son of a powerful god called Oludumare. It is a language spoken by an estimated 20 million people primarily in southwestern Nigeria, Benin, and Togo. Like the above mentioned languages, Yoruba people, the language also has various dialects which can be categorized into 3 namely the North-West Yoruba (Yoruba speakers from Lagos,Ibadan, Oyo, Abeokuta and Osun), Central Yoruba (Ife, Igbomina, Ekiti and Akure) and  South-East Yoruba (Ondo, Owo and parts of Ijebu).
4. Fulfulde
The Fula or Fula, Fulani, Fulatanchi is a language of West Africa, spoken by the Fula people also known as the Fulbe or Peuls from Senegal to Cameroon and Sudan. It belongs to the Atlantic branch of the Niger-Congo language family. The Hausa call them the Fulani, while the Wolof use Peul and the Mandinka Fula. The Fula call themselves Fulbe (plural), Pullo (singular). Speakers of western dialects call their language Pulaar or Poular, while eastern dialects use Fulfulde. There are at least five major dialects: Futa Toro, Futa Jallon, and Masina in the west and Central Nigeria. The year 2000 population report said that an estimated number of 11,585,000 Fulfulde are scattered in states like Sokoto, Adamawa, Kano, Jos, Katsina, Maiduguri and part of Bauchi state.
5. Kanuri
This is a language spoken by over 3 million in Nigerians, about 500,000 Nigerien, 100,000 Chadians, and 60,000 Cameroonians. Kanuri is unrelated to Hausa which is the most commonly spoken language in northern Nigeria. The Kanuri language has the largest number of speakers of the Central Saharan Language Family which has speakers from northern Nigeria to Central Sudan. The speakers are mainly located in Borno, Yobe and Jigawa States.
6. Ijaw
The Ijaw language consists of nine closely related Niger-Congo languages, all of which belong to the Ijoid branch of the Niger-Congo tree. Approximately 2 million people speak Izon which belongs to the Eastern Ijo division of the language. The second most prominent sub-language, Kalabari belongs to the Western
7.  Urhobo
This is one of the Edoid languages that is largely spoken by the major ethnic group in Delta state of southern Nigeria. The Urhobo language has from time immemorial, suffered dialect variations following the breakout of some of its clans and kingdoms. Today, Urhobo language has more than 10 subdialects namely: Orogun, Udu, Agbarha, Ofoni, Ughievwien, and even Isoko among others. Though it is a language of one set of people, most Nigerians learn it as a slang. It is presently estimated that about 1 Million people or more speak Urhobo in Nigeria.
8. Efik
This is the first African language in Print in Africa beginning in 1862. Efik is the native language of the Efik people of Nigeria, where it is a national language. It is the official language of Cross River State. Compared to neighbouring languages around the South Eastern coast of Nigeria, the Efik language is blessed with language contact. Its early contact with the slave traders and later with Christian missionaries paved way for the Language's development. It is, in fact, the first Nigerian language that was reduced to writing. It is the first or second language of most Cross River indigene. The language Efik can also be understood by the Ibibio speaking people of Akwa Ibom state
 9. Edo
The Edo language is a Volta–Niger language spoken primarily in Edo State. It is the primary language of the Edo people of Igodomigodo. A language is mainly spoken by at least 1 million people in Edo State. It is said that the Edoid language invariably the Bini language belongs to the most wide-spread of the five great language families of Africa. Years back, there was a rising alarm about how the language is going extinct as a result of the decline in the Edo speaking homes.
10. Tiv
This is part of the Southern Bantoid Tivoid family, a branch of Benue–Congo and ultimately of the Niger-Congo family.spoken by over 2 million people in Nigeria concentrated mainly in Benue State (Makurdi, Gwer, Gboko Kwande, Vandeikya, and Katsina-Ala LGAs). It is also widely spoken in Plateau State (Lafia LGA) and Taraba State (Bali, Takum, and Wukari LGAs).
11. Ibibio
The Ibibio language is said to probably be the most ancient of all the semi Bantu languages. This language which was once regarded a dialect of what is called the Efik-Ibibio language has developed and spread quite much to have its own sub-dialects and variations. The Ibibio  share similarities with the Annang, Efik, Ekid, Oron, and Ibeno in terms of culture and language
12. Igala
It's really interesting to know how the Igala speaking group of Kogi state boast of a population size of more than two million. The Igala language belongs to the Yoruboid branch of the Defoid languages (a constituent of the Benue Congo languages). It falls under a group with Yoruba and Itsekiri languages. Igala is spoken far beyond her political boundaries of the eastern part of Kogi State (Idoma, Nsukka), western Igbo (Lokoja, Etsako, Ebu, Asaba etc Igala dialects include Ebu, Idah, Ankpa, Dekina, Ogugu, and Ibaji.
See Also: Interesting Facts About the Hausa People
 13. Ebira
Ebira language from the Nupoid group (also called Niger-Kaduna) of languages including Nupe, Gwari, and Gade. It also said to have about one million speakers all over Nigeria and they are spoken in the area north and west of the confluence of the Niger and Benue rivers.
14. Itsekiri
The Itsekiri is a branch of the Yoruboid family language of the Benue-Congo branch of Niger-Congo languages. It is related to the south-eastern and Ilaje Yoruba dialects and to the Igala. The language has been under the influence of the Bini, Portuguese and English languages due to centuries of interaction with people from those nations. However, it is widely spoken by over one million people.
15. Nupe
Linguists suggest that Nupe language belongs to a branch (Nupoid) of the Benue- Congo group of languages. Other languages in the group are Igbira (Ebira), Gbagyi (Gbari), Gade, and Kakanda. Today, there is no tentative figure on the number of speakers of this language but they are predominantly found in Niger, Kwara, Kogi States, and Abuja (FCT).
Other Nigerian Languages include: Isoko, Anaang, Jju, Eggon, Mangas, Bokobaru, Ehueun, Gun-gbe, Ejagham, Ekajuk, Boko, Gbari, Gera, Ibino, Ibilo, Iceve Maci, Idere, Ibuoro,Marticentral, Jorto, Kaan, Kadara, Jukun of Takum, Kaningkon- Nidem, Kanufi, Kanuri Manga, Lemoro, Limbum,Lokaa, Longda,Marghi South, Mashi, Mawa, Ukue, Ulukwumi, Ukwa  and so many others.
Languages present the identity of our complex world. The ability to speak one's language is another important thing in the life of any individual and for other people who are not one's tribespersons, it is an interesting experience. Learn one more language today!