The top ten richest forex traders in Nigeria are Uche Paragon, Dapo Willis, Ejimi Adegbeye, Damilare Ogundare, Jeffrey Benson, Sandile Shezi, Patrick Ogagbor, Benjamin Ilesani Ajimoko, Chinedu Onuoha, and Bade Ajidahun Afioluwa.
Forex trading is good business. It is a place to grow wealth, a lot of it. Some of the richest people in the world amassed a huge fortune from the forex market.  Using various techniques, millionaire forex traders plan their way to the top. While billionaire traders like George Soros, Carl Icahn, and Ray Dalio are known as the world's richest forex traders, here are the top ten richest forex traders in Nigeria today.
1. Uche Paragon
Date of birth: 1992
Age: 31 years old
Net Worth: $20 million
Born in Lagos, Nigeria, Uche Paragon tops our list of the top ten richest forex traders in Nigeria. He is an entrepreneur, a forex & commodities trader, a portfolio and risk manager, and a tech influencer. He is also the proprietor of two prestigious institutions specializing in foreign exchange trading in Nigeria.
Uche started his career in forex trading in 2007 through a rudimentary online search. His interest in the business helped him attend many forex trading training and seminars in other to sharpen his trading skills. He later came across an advert by XM Forex brokers offering a $30 Deposit Bonus for new traders in Nigeria.
Forex is a complex trading system, but with patience and diligence, you will surely understand the market and make money. Uche amassed wealth in the forex market due to his dedication and astute decision-making. Today, he is an accomplished businessman. Uche has a trading business recognized as CCI Traders. He is also into the oil business, generating huge income to build his current net worth, estimated at $20 million.
2. Dapo Willis
Date of birth: 8 May 1994
Age: 29 years old
Net Worth: $10 million
Dapo Willis is a 29-year-old Nigerian forex trader and content creator on YouTube. The Dubai-based young millionaire is also known as a Finance Coach, Keynote Speaker & Technical Analyst who turned thousands of struggling traders and newbies interested in trading forex into money makers.
Born in Lagos State, Nigeria, Dapo began forex trading at the age of 19, and he made his first million at the age of 25. At 28, he was already a well-established self-made Millionaire. His dedication and perseverance, through diligent trial and error, helped him grow in the business, and today, he is counted among the richest forex traders in Nigeria.
Dapo's exceptional trading skills caught the attention of many African billionaires, including Aliko Dangote, who became one of his earliest investors. His success has today led to his recognition by many wealthy investors who are drawn to his profitable trading style.
3. Ejimi Adegbeye
Date of birth: January 14th
Net Worth: $5 million
Pastor Ejimi Olufukeji Adegbeye is a renowned chartered wealth manager, ex-bank trader, and of course, Africa's number one forex coach. He is known for exhibiting practical strategies on how to invest smarter and earn faster through forex trading.
As one of the most influential businessmen in Nigeria, Adegbeye offers effective guidance for forex trading. He demonstrates an unparalleled dedication to helping facilitate success for others. As a forex trading coach, Ejimi has authored free e-Books on the subject titled "The Millionaire Forex Trader" and "What I Learnt After 10,000 Hours of Trading".
These free resources help the reader learn how to trade Forex profitably. He also makes meaningful income as a trader and teaches believers godly wealth creation strategies. His $5 million estimated net worth earns him a position as one of the richest forex traders in Nigeria.
4. Damilare Ogundare
Date of birth: March 18, 2001
Age: 22 years old
Net Worth: $5 million
Also known as HabbyFX, Damilare Ogundare is notably the youngest and richest forex trader in Nigeria. Damilare began forex trading in 2017 and made his first one million Naira at the age of 18. Now with over five years of experience in the business, he not only teaches Nigerians how to trade and earn money, but he is also the owner of HabbyFX (Habby Forex Trading Academy), a popular Forex Trading platform that offers online Forex trading education and has three physical locations across Lagos State.
More passionate about impacting other people, Damilare has created a series of young millionaires over the years. His firm has to his credit, over 10,000 Students who he takes on Forex classes both Online and Offline. He is an ECOWAS Youth Ambassador and has been partnered with many Forex brokers such as Infinox, ICM, and many more.
5. Jeffrey Benson
Date of birth: 1997
Age: 26 years old
Net Worth: $1.5 million
Born in 1997 in Edo State, Nigeria, Jeffery Benson began forex trading in 2017, and before he turned 20, he was already hitting millions of Naira. Thanks to his unwavering commitment and diligent work ethic, Jeffery achieved numerous noteworthy accomplishments, plus he founded Firepips Company Limited, a popular forex academy dedicated to assisting interested forex traders in enhancing their trading skills and making more informed trades.
Benson gained additional notoriety following a YouTube publication of his successful management of several financial accounts to garner impressive profits rapidly. He grew a modest $25,000 account to an astonishing $240,000 in under six months. As one of the highest-profile Nigerian traders, Jeffery Benson is the fifth-most affluent Nigerian forex investor.
6. Sandile Shezi
Date of birth: 1993
Age: 30 years old
Net Worth: $1.3 million
Sandile Shezi is a South African businessperson of Nigerian heritage who became one of Nigeria's most successful traders by borrowing tuition funds meant for the university to join the currency market. Despite having no previous trading experience or economic background, he traded stocks and currencies and earned a profit.
Shezi looked up to George Van der Riet as his mentor. George Van der Riet had been in the Forex market for over fifteen years, and Sandile opted to partner with him, giving rise to the Global Forex Institute.
Shezi spent a substantial amount of time studying forex terminology, various trading strategies, and risk management systems, and now he devotes his time to assisting others who aspire to begin trading in forex.
Shezi's profits grew as he continued to study savvy investment strategies, industry terminology, and systems for risk management. Today, he is one of the richest Nigerian Forex traders, with an impressive track record of profitable investment decisions over several years
7. Patrick Ogagbor – $600,000
Patrick Ogagbor is an ex-banker-turned full-time foreign exchange (forex) trader. He also coaches aspiring forex traders and is listed among successful forex traders in Nigeria. He started off in 2003 with a capital of $200, and by 2007, he had grown it to $5,000 while trading part-time. Once he made profits on his trading, he withdrew his profits.
One of Ogagbor's best strategies is patience for the ideal moment. With his ability to create a competitive edge and effectively manage risks, Ogagbor joins a transaction only when all his criteria are satisfied. This enables him to maintain emotional control throughout transactions, conserving his cash and boosting his gains.
8. Benjamin Ilesani Ajimoko – $400,000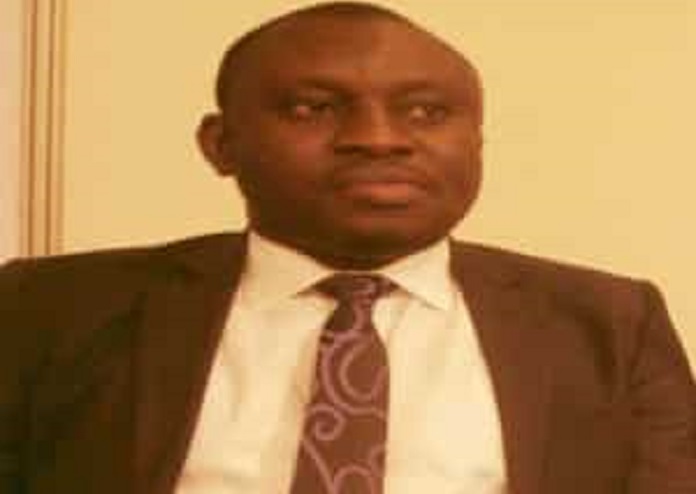 Benjamin Ajimoko is also a successful Forex trader who is famed for achieving success through his disciplined approach to the markets and his unwavering commitment to risk management. Also known as "Forex Gump" this successful trader is best at identifying key trends and patterns in the market.
Benjamin began his forex trading career in 2001, and instead of trading the markets full-time, he decided to add a forex trading instructor to his portfolio. Today, he is also a Senior Sales Executive with a whopping $400,000 as an estimated net worth.
9. Chinedu Onuoha – $280,000
Chinedu Onuoha is a Nigerian forex trader who is known for his technical analysis skills and his ability to identify key trends and patterns in the market. He began his career trading forex before branching out to commodities, futures, and stocks.
Also a strong believer in the importance of risk management in Forex trading, Onuoha was actively involved in the business for 12 years before he began to provide courses and tactics to other newbie traders in Nigeria.
Today, he has made a name for himself as a Forex investment mentor and generous trading teacher; plus, with his net worth of about $280,000, he is listed as one of the richest Forex traders in Nigeria
10. Bade Ajidahun Afioluwa  – $22,000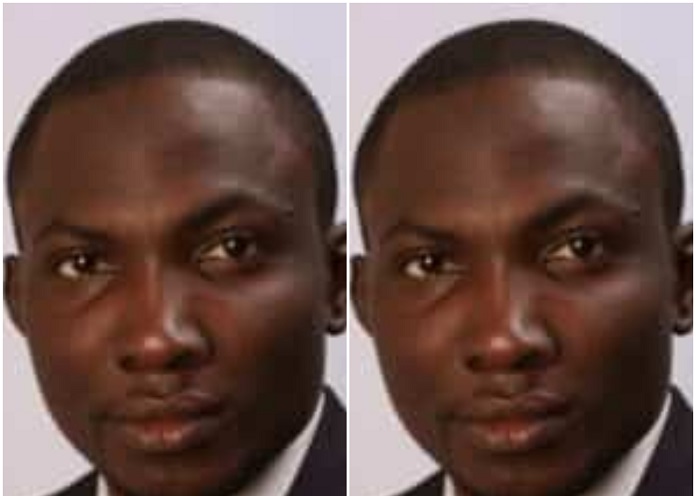 Rounding up our list of the richest Forex traders in Nigeria is an exceptional wealth-oriented man who chose to recognize the potential goldmine in Forex trading and quickly recognized that it may significantly boost his chances of being rich in a short period.
Ajidahun Afioluwa started off in 2005, and like most successful FX traders, he started his trading career with several serious setbacks, as a carefree, gambling attitude reportedly drove him to make multiple unfortunate investments. However, despite this rough beginning and having tested all FX trading strategies, he has now established himself among the most affluent forex traders in Nigeria.
List of Richest Forex Traders in Nigeria
Uche Paragon – $20 million
Dapo Willis – $10 million
Ejimi Adegbeye – $5 million
Damilare Ogundare – $5 million
Jeffrey Benson – $1.5 million
Sandile Shezi – $1.3 million
Patrick Ogagbor – $600,000
Benjamin Ilesani Ajimoko – $400,000
Chinedu Onuoha – $280,000
Bade Ajidahun Afioluwa – $220,000