Pastor Chris Oyakhilome's net worth is estimated at $50 million. The founder and president of LoveWorld Incorporated, also known as Christ Embassy, made his money not just from the proceeds of the church but from numerous other business endeavors. He is an author, televangelist, faith healer, and philanthropist.
Gone are the days when pastors grossly depend on their congregation for survival. Men of God nowadays enjoy great prosperity by running other business establishments alongside their church and as such have become very wealthy.
Pastor Chris, one of the most famous pastors in Nigeria, subscribes to this as he has several business establishments that generate enough money that allows him to rank among the richest pastors in Nigeria and Africa.  Here is a breakdown of all the ways he makes and spends his money.
How Pastor Chris Oyakhilome's Net Worth of $50 Million Accrued
Considering the capacity of his church which has its presence in several parts of the world, the globally acclaimed servant of God undoubtedly made the big bulk of his wealth from his church. Forbes, as far back as 2011, mentioned him as one of the richest pastors in the country, pegging his net worth at around $30 million. That figure has since then almost doubled.
Here is detailed information about how Chris Oyakhilome built his jaw-dropping net worth, starting from the birth of his church, the different ways he earns from it, and his other business ventures.
He Began His Ministerial Journey as an Undergraduate
Being born in a staunch Christian family where the parents are all for the service of God, Chris was left with no option but to follow his family's Christian faith. This served as a big edge for him that at the young age of nine, he had already started holding crusades alongside his father.
However, he got more dedicated to the service of God during his university days at Ambrose Ali University (AAU). As an undergraduate, Chris Oyakhilome felt the urge to preach the gospel of Jesus Christ on campus. Hence, he founded a students' fellowship inside the university called Youth For Christ (YFC).
This was a very remarkable milestone in the ministerial journey of Chris Oyakhilome as it made his first demonstration of leadership and inspirational teaching abilities. The fellowship began to grow massively and not long after, it became one of the largest and most recognized organizations dominating the campus.
One of its then dedicated members who was the choir leader, Rev Tom Amenkhienan is now an esteemed Director of Christ Embassy Abuja Ministry Center. With more and more members trouping in, YFC was strongly established and made the solid foundation of today's Christ Embassy Church.
Christ Embassy (AKA Believer's Loveworld Inc.) was Birthed in 1987
As of 1987, the Youth For Christ campus fellowship had already extended beyond church services, thus, the birth of Christ Embassy Church, comprising other evangelical activities and charity arms. He would later rename Believer's LoveWorld Incorporated to LoveWorld Inc. bringing together the multifaceted aspects of the mega-church.
With the newest technological advancement, Pastor Chris has continued to take his church to greater heights and today it can boast of several functional television stations. The establishment of one of the TV stations, LoveWorldSAT made him the very first African pastor to own a Christian-based TV network.
With more than 13 million members, Pastor Chris Oyakhilome has his name written in gold as the founder of one of the biggest churches in the world. Christ Embassy Church has its headquarters in Nigeria with other well-established branches in various parts of the world, including the United States of America, the United Kingdom, South Africa, and Canada. To say the least, Christ Embassy is felt by five continents of the world with over 145 branches.
The Healing Ministry
One of the major parts of the Christ Embassy Church is the Healing Ministry which focuses on helping people who are facing diverse health challenges to receive their healing. Pastor Chris' flagship television program, "Enter the Healing School with Pastor Chris" is viewed by millions of people and through it, many have shared incredible testimonies of healings and miracles they received while watching.
Another TV healing program of pastor Chris that is making waves among Christians worldwide is "Atmosphere for Miracles". The program which airs on a global scale on major TV networks in places like the UK, USA, Europe, Asia, and Africa has brought the divine presence of God into many homes.
The International School of Ministry (ISM)
The International School of Ministry is another facet of the Christ Embassy church. ISM is an academic institution that trains and equips new and upcoming ministers from different parts of the world. It is a platform that prepares these pastors on how to spread the gospel of Jesus Christ to the world as well as exhibit the miraculous power of God.
The school holds an online program every quarter of the year where they provide its alumni with further training and learning. ISM also organizes a special convention known as Global Ministers' Cells. Its focus is to help church ministers to establish and maintain good connections with their creator and as well enjoy rich fellowship with fellow ministers.
LoveWorld reportedly has over 45,000 ISM Global Ministers' Cells which are functional in 250 countries of the world.
Church Proceeds is a Contributor to Chris Oyakhilome's Net Worth
Christ Embassy has spread to all parts of the country and that apparently is the major contributor to Chris Oyakhilome's net worth running in billions of naira. All branches of the church both home and abroad including its gigantic headquarters make weekly offerings that run in millions.
Moreso, apart from the regular offering, members pay other church levies like tithe, seed sowing, first fruit, etc. Again, if the church has a special project at hand, the congregation donates according to each person's capability. Expectedly, Pastor Chris as well gets gifts of both cash and kind from his church members from time to time.
Being an Author Contributes Decently To Pastor Chris Oyakhilome's Net Worth
Another significant area Pastor Chris has displayed proficiency which in turn adds good money to his pocket is writing. The man of God has authored a library full of books. He is a prolific writer with outstanding sales prowess. His publications especially the daily devotional, Rhapsody of Realities which has been translated into hundreds of languages have become a huge cash cow for him.
His other books are also selling very fast most of which are emotional publications. Chris Oyakilome's publications enjoy what is best described as a "formidable sales machine". You will find the publications for sale at the venues of his healing and miracle meetings in the form of DVDs, books, and CDs.
Below is a comprehensive list of Pastor Chris Oyakhilome's publications.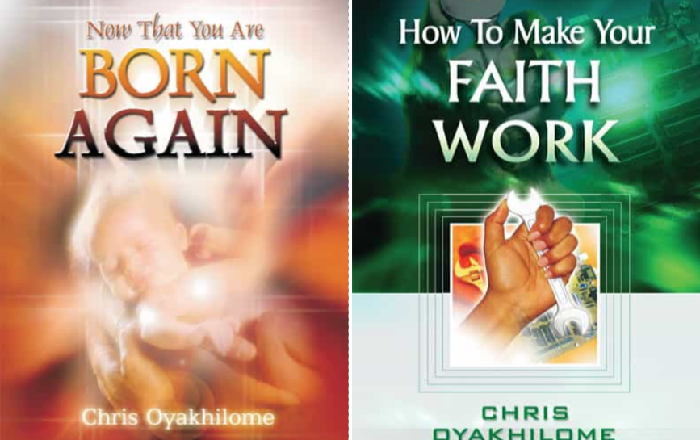 Gates of Zion
Your Rights in Christ
When God Visits You
The Oil and The Mantle
Prophecy
Join This Chariot
The Power of Tongues
Praying the Right Way
None of These Diseases
How to Make Your Faith Work
How to Make Your Faith Good
Holy Spirit and You
Recreating Your World
Seven Things The Holy Spirit Will Do For You
Now That You Are Born Again
Rhapsody of Realities Topical Compendium
Don't Stop Here
How To Pary Effectively
The Power of Your Mind: Walk in Divine Excellence
Seven Spirits of God
Seven Spirits of God: Divine Secrets to the Miraculous
Record Label – Believer's Loveworld Music
Pastor Chris Oyakhilome has indeed created multiple streams of income for himself. The man of God launched his own music label, Believer's LoveWorld Music, through which he touches the lives of talented church members who showcase interest in music.
The music company has evidence of raw talents it has pruned and worked with, some of which include gospel artists like Frank Edward, Sinach, Ada Jesus, and others. These signees have all become successful and are doing excellently in the music industry. Similarly, the record label adds a chunk to Chris Oyakhilome's net worth as well as contributes to the church's net income.
Chris Oyakhilome's Net Worth also Grew Via His Digital Library
Pastor Chris owns a digital library where both church members and non-members visit to read his numerous publications, including inspiring ideas and words of wisdom. Given how creative he has become as a writer, the preacher saw the need to launch his own library where he places all of these books, thereby, giving opportunity for people to read especially those who cannot afford to buy them all.
This is definitely another money-spinner for the billionaire pastor. He leveraged technological advancement in establishing this library and interested persons can only access it via a downloadable app.
The Mainstream Media
It is an undeniable fact that Pastor Chris Oyakilome's presence on social media has been an effective instrument for him in spreading the gospel of Jesus Christ. However, that still was his starting point as he goes ahead to leverage the mainstream media in preaching the Word. He focused on establishing many Christian TV channels which include
LoveWorldTV
LoveWorldSAT
LoveWorld PLUS
LoveWorld USA
LoveWorld Canada
LoveWorldSAT recorded unmatched success, leading to the establishment of other outlets on a global scale. LoveWorldTV is located in the United Kingdom, LoveWorld PLUS in Nigeria, LoveWorldSAT in South Africa, and LoveWorld Canada in Canada. His most recent TV channel, LoveWorld USA was launched in 2017 in collaboration with his longtime friend, Pastor Benny Hinn.
Other Ways Through Which He Generates Fund
Knowing how powerful technology can be, Pastor Chris Oyakhilome embraces it in its entirety. He also does not hesitate in using them to spread the gospel. The pastor founded two tech apps that have a way of generating revenue for him.
KingsChat
When it seemed like available social media platforms weren't enough for Pastor Chris, he founded his own smartphone messenger popularly known as King Chat. This is also a monetized tech app that a user needs to download before he will be able to use it. He as well uses the platform to send out gospel messages to Christians all over the world.
Yookos
Yet another, the founder of Christ Embassy went ahead to launch a social networking site called Yookos in 2011. The site was initially founded with the aim to convey the gospel among church members but was subsequently expanded to allow public access. It enables its users to meet new friends from all parts of the world, stay updated with international news, play online games, and much more. All these mean more income for the man of God
Alongside broadcasting the gospel message to millions of people across the globe, these social media outfits spin money that runs in million for the past
Recap of Pastor Chris Oyakhilome's Net Worth Sources
Church Proceeds
Publications, Rhapsody of Realities
Digital Library
Music Company
The Mainstream Media
Others
Chris Oyakhilome's Net Worth Affords Him Nothing Short of a Luxurious Life
Pastor Chris Oyakhilome has indeed made a name and wealth for himself. With the kind of wealth he has acquired, the curly-haired Nigerian pastor lives a lavish life in its totality just as expected.
He splurges around the town in the most luxury automobiles and private jets and has a magnificent house as his permanent abode. What's more, he has continued to prove his selfless heart of giving by spending heavily on philanthropy
Chris Oyakhilome's Mansion
The pastor's personal place of abode is known as the White House located in Oregun, Lagos State. The house is a 4-story modern building that is large enough and open to the scenic surroundings of the vicinity. It houses a very large carport and a sports office. The chateau has several entrances and a spacious backyard with forged balconies.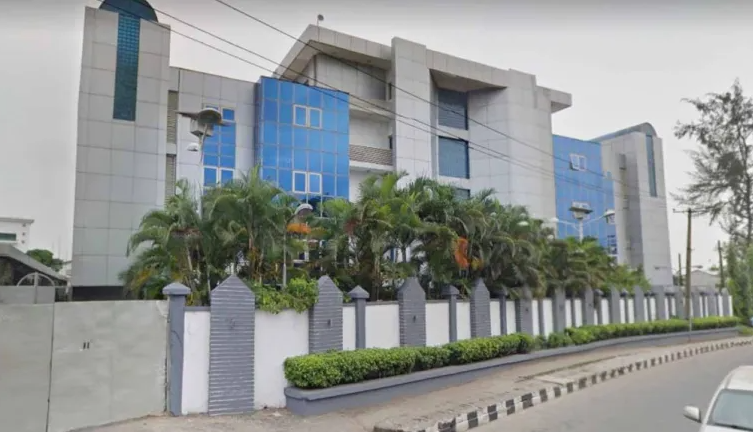 Pastor Chris Oyakhilome's White House is reported to be worth over ₦150 million. The year he acquired it is not known but the property is said to have gone through some refurbishing a couple of times. This is the only known personal house of Pastor Chris even though there have over time been speculations of him owning a couple of other properties outside the shores of Nigeria.
However, alongside the White House, pastor Chris being the founder of Believer's Loveworld Ministries can lay claims to some of the church assets that are worth billions of naira like church buildings, vehicles, and other equipment and properties. The church has a multi-billion naira edifice used as its headquarters in Lagos.
The Man of God Drives the Best of Cars
Needless to say, with a fortune running in billions of naira, Pastor Chris can afford any kind of car he wants to drive. According to speculations, the pastor has more than 30 exotic cars at his disposal, some of which are gifts from church members. Whenever he is on the move, there are about 6 to 10 utility vehicles following in front and behind.
Mercedes-Benz G-Wagon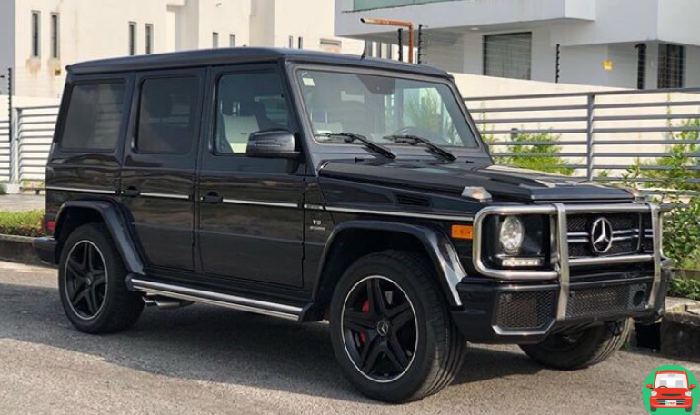 This is an all-powerful automobile from Mercedez. How much he bought the car is not revealed but its current market price is about ₦60 million. It is finished with a tough casing and is not just speedy on smooth city roads but also on the pathways. The G-Wagon proves its capability with a nine-speed programmed transmission. Some of its distinguishing features are:
Three locking differentials
Plentiful ground freedom
Powerful 416 hp twin super V-8
Bentley Continental GT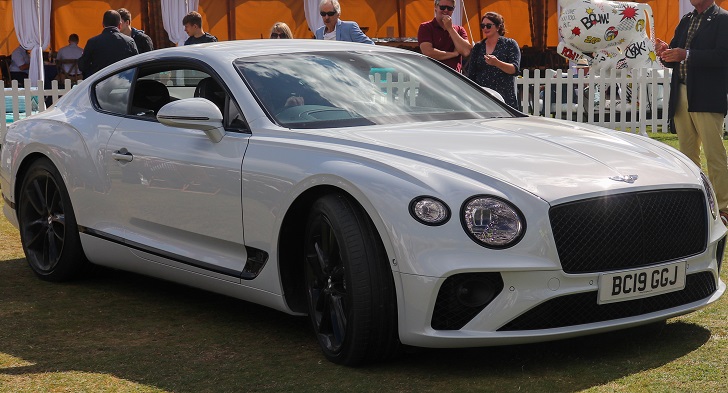 Pastor Chris' Bentley Continental GT is one car that surrenders a dash of pinnacle pull to the W-12 that is just as fast in genuine conditions. The car simply gives one a VIP feeling and is worth all the money spent on purchasing it. The finely cleaned diamond automobile came at an astounding price of ₦81 million.
Rolls Royce Phantom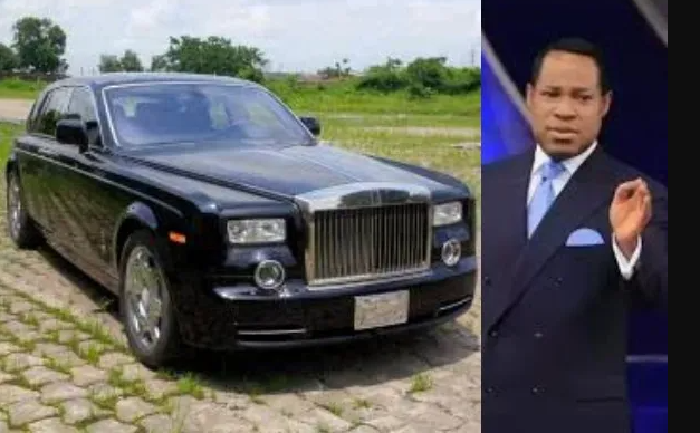 Estimated at around ₦200 million, this is one of the most expensive rides in the man of God's garage. He is mostly seen on the exotic ride in the United Kingdom during his ministerial visits. The high-class luxury sedan came complete with the following tasteful designs
Powerful V12 engine
Classy material quality
Suicide door (a term for a rear door that comes with back hinges that make it open backward)
Honda Pilot 2011 SUV
Another automobile that has its spot in the pastor's garage is a 2011 Honda Pilot. The SUV is more often than not, spotted carrying junior pastors of the church. It has a third-row seat, a 3.5-liter V6 engine, and offroad abilities.
Range Rover Sentinel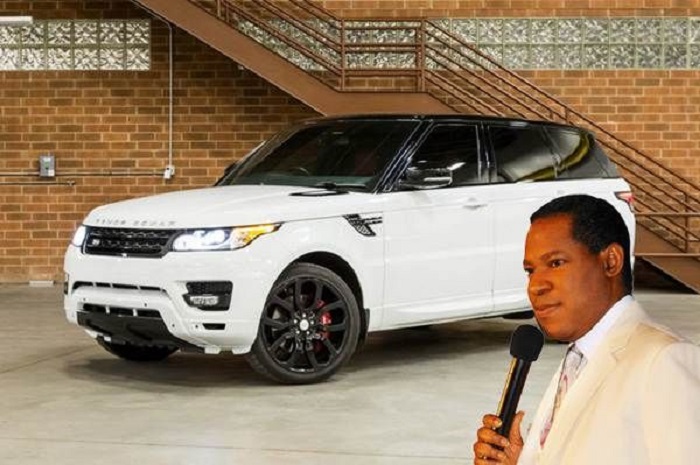 Thanks to its supercharged 5.0-liter V-8, Pastor Chris' Range Rover Sentinel which is worth $18 million can perform excellently at rough terrain stunts, ensuring "a large number of choices for avoidance". It requires about 9.8 seconds to arrive at 60 mph.
Mercedes-Benz Sprinter Minibus
The pastor uses this modern luxury as a touring automobile. It is customized with armored and other special features including
Rear cameras
A V6 Turbo Diesel engine
Top safety features
Standard tinted rear windows
Toyota Sequoia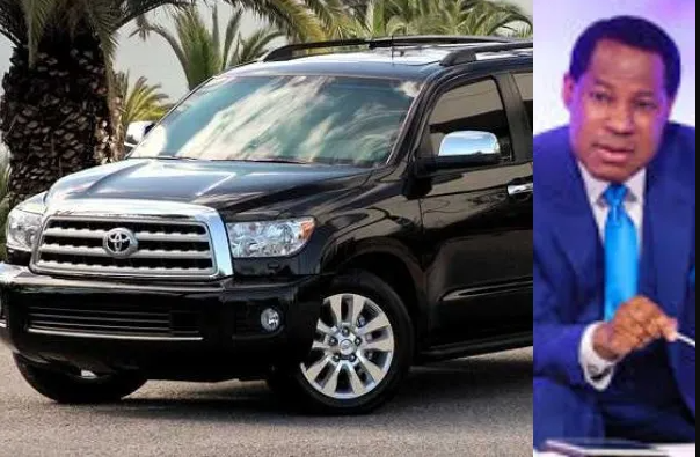 This is one of the SUVs in the pastor's fleet and is also part of his entourage. The car is intended for more space and some of its special features are
Interior glass
Eight passsenger seats
Masculine exterior design
Powerful V8 engine
He Has Given a Couple of Cars as Gifts
KIA 2017 SUV – Ada Ehi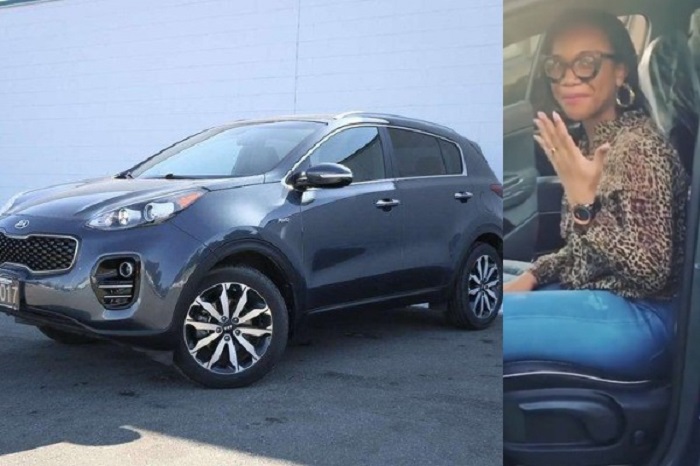 Out of his benevolence and heart of giving, the man of God occasionally gives out cars as gifts. A few years ago, he gifted one of the famous gospel singers, Ada Ehi a tear rubber KIA 2017 SUV. Ada Ehi is a staunch member of the Christ Embassy and worships at the headquarters in Lagos State.
Toyota Fortuner 2015 SUV – Victor Ike
This is a brand new car that came as a surprise gift from pastor Chris Oyakhilome to music artist, Victor Ike. The man of God has proven that he has human milk of kindness running in his veins.
The Founder of Christ Embassy Owns Two Private Jets
Thanks to Pastor Chris Oyakhilome's staggering net worth, the Nigerian pastor also has at his disposal private jets. Just like some other powerful men of God in Nigeria who own private jets, the founder of BLM can boast of two. Each of these aircraft is said to be worth nothing less than ₦500 million each.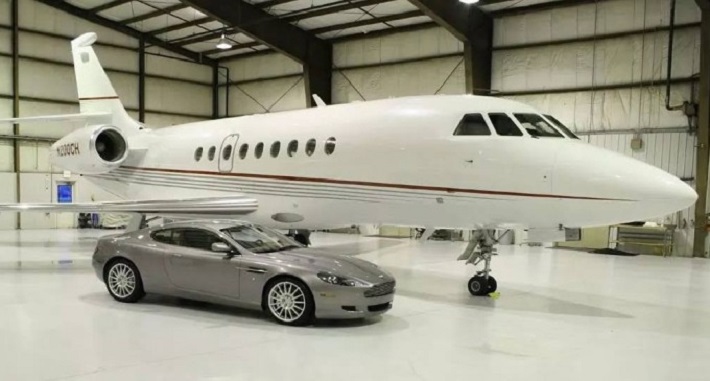 One of the jets bought in 2017 came as a gift from his group of friends in the church's music and art department. Before then, he previously had a personal airline known as Sky Power. With the jets, Pastor Chris's regular trips especially to South Africa and the United Kingdom are made a lot easier.
He Also Spends His Wealth on Philanthropy
Pastor Chris Oyakhilome spends hugely on charity through The Inner City Mission Project. The organization has its major focus on rendering help to less privileged children and orphans in the inner cities of various countries of the world. The foundation is well-known for reaching out to countries that are affected by natural disasters by sending them relief materials like clothes, food items, etc.
Inner City Mission partners with government parastatals in ameliorating the suffering of the people and improving their social wellbeing. Pastor Chris' foundation has over time reached out to funding several inner-city orphanage African-based homes which are managed by pushaboo, an organization charged with the responsibility of initiating child and maternal care on a global scale.
Furthermore, Pastor Chris is the brain behind the popular Chris Oyakhilome Foundation International (COFI). In 2020, during the COVID-19 pandemic, the foundation was one of the private organizations that stood at the forefront in meeting the needs of localities that do not have any means of survival. It supported not less than 2000 households with emergency food relief donations in ten communities in Esa local government of Edo State.
COFI has agencies like
The Bible For All Mission
The Volunteer Medical Corps
Trauma Care International Foundation
Future Africa Leaders Foundation
Innercity Mission For Children
Moreover, as a way to give back to society, Pastor Chris built a hospital and a state-of-the-art free tuition school in Adamawa State. This is a great privilege for people who cannot afford quality education and health treatment.