Hajia Bola Shagaya is a talented Nigerian businesswoman and fashion enthusiast whose net worth is estimated at $630 million. She made her wealth through her various stints in the Oil & gas, real estate, banking, and communication industries.
Talk about people with entrepreneurial spirits who run multi-million dollar conglomerates, then Hajia Bola Shagaya comes to mind. The successful Nigerian businesswoman has made a fortune for herself with a whopping net worth of $630 million, making her one of the richest women in Africa. She is the founder and CEO of Bolmus Group International, a diversified Nigerian conglomerate with investments in many industries ranging from Oil & gas, real estate, banking, and communications.
Hajia Bola began her career in the Central Bank of Nigeria (CBN), where she worked as an auditor. She is also a fashion enthusiast who grossly supports and encourages the fashion and arts industry. Hajia has a passion for trendy wear and loves to look good; this comes as no surprise that she was once the Fashion Designers Association of Nigeria (FADAN)'s patron. Let's tell her success story.
Hajia Bola Shagaya Started Her Career as an Auditor At the Central Bank of Nigeria (CBN)
After graduating from Ahmadu Bello University, Zaria, Hajia proceeded to the United States, where she got a degree in Accountancy and Economics from Armstrong College in California. Straight out of college, she returned to Nigeria to get practical knowledge of what she studied. Thus, she started as a banker when she joined the Central Bank of Nigeria (CBN). There, she worked in the audit department before leaving in 1983 to venture into full-time entrepreneurship. Despite her time working at CBN, the amount she made as salaries have not been disclosed.
Her First Business Venture Was Into Photographic Equipments
With the wealth of knowledge she gathered from her role in the bank, Bola made her first step in the business world. She started by introducing to Nigerian and West African markets the Konica brand of photographic materials such as roll papers, films, and chemicals. The business was strictly based on importation and distribution, but she later got inspired to expand it to a different level to include photo laboratory services.
Being a circumspective businesswoman, Bola saw that the business is massively growing in Nigerian markets and, in 1997, founded a Photo lab company called Fotofair (Nigeria) Limited. Fotofair is currently one of the leading photography laboratories in Nigeria, with over 30 branches spread across the country. It is located in Victoria Island, Lagos, and uses 100% Japanese technology under the Konica brand name. Bola makes a huge amount of money through this company. However, how much it has contributed to her net worth is yet to be disclosed.
Her Oil And Gas Business Pulls The Biggest Strings
As her photography business progresses, the Nigerian business mogul extended her feet to the Nigerian oil and gas sector. She founded Practoil limited, which is one of the largest importers and distributors of base oil in Nigeria today. The company has its lubricating plant in Kirikiri and produces multi-grade oils and lubricants that serve the needs of local lubricants blending plants.
In 2011, Bola founded another oil and gas industry, Voyage Oil and Gas Limited. The voyage was officially launched in 2012 when it started operating as a Crude Oil trading and export company. Since its establishment, the company has been on the Nigerian National Petroleum Corporation (NNPC) crude oil term contract with an average production of 30,000 barrels of oil per day. It also has operated as dealers and independent marketers of oil, petroleum products, and gas. Currently, it engages in petroleum product sales, haulage, marketing, and storage, all of which have added greatly to her net worth.
The Business Mogul is Into Real Estate
Real Estate business is yet another big and lucrative business venture Hajia Bola is into. Hajia is not just a passive kind of businesswoman who rests in one stream of income. She is imaginative and always looking for the next big venture to utilize the numerous business ideas running in her head.
Like aforementioned, her company, Bolmus Group International, is also into real estate investments. The company owns magnificent housing estates in several major cities in Nigeria and properties in the United States and Europe. These investments also contribute to her wealth; nevertheless, how much she makes from it is unknown.
Hajia Bola Shagaya Has Served in Several Boards and is Still Serving
With specialties in merchandising, promotion, and resource control management, Hajia Bola Shagaya has established herself as a business icon after being appointed the chairman of the committee on economy, trade, and investment at the 2014 national conference.
After leaving the CBN in 1983, Bola returned to the banking sector as a Board member of Unity Bank Plc and served there for eight years. Hajia Shagaya has shown off her business acumen and resourcefulness while serving in one of the country's biggest banks.
Below are other positions she served in during her stay in the bank.
Chairman of the Bank's Establishment Committee
Chairman of the Audit Committee
Member of the Bank's Audit and Credit Committee.
The savvy businesswoman is currently a member of The New Partnership for Africa's Development (NEPAD) business group Nigeria. NEPAD provides opportunities for economic growth via private and public cooperation and communication. It also makes available resources and information needed for trade and investments in Nigeria and Africa at large.
She is Committed to Growth and Development
Bola is a woman that is obsessed with growth. One of the major powerful techniques she employs to keep pace with the world of business is learning. She has participated in numerous local and international seminars and workshops, including some organized by KPMG, Euromoney, and Harvard Business School in the United States. In her words, she said that learning never really stops for successful people.
Hence, she remains a business student, unlike many entrepreneurs, especially in Nigeria, who find it unimportant to engage in any business training or seminars, claiming that they are expensive. Despite her level of success, Hajia Bola continues to attend seminars and write business courses every year.
Is Hajia Bola Richer than Folorunsho Alakija?
Hajia Bola Shagaya has been very active in the business sector for almost four decades now and has proved to be one of the most successful entrepreneurs in Nigeria and Africa, highly recognized with the likes of Folorunsho Alakija. Folarunsho is a Nigerian billionaire businesswoman and philanthropist who deals in the oil, real estate, and printing industries. Many have always wanted to know what her net worth is and who among the two is more financially successful.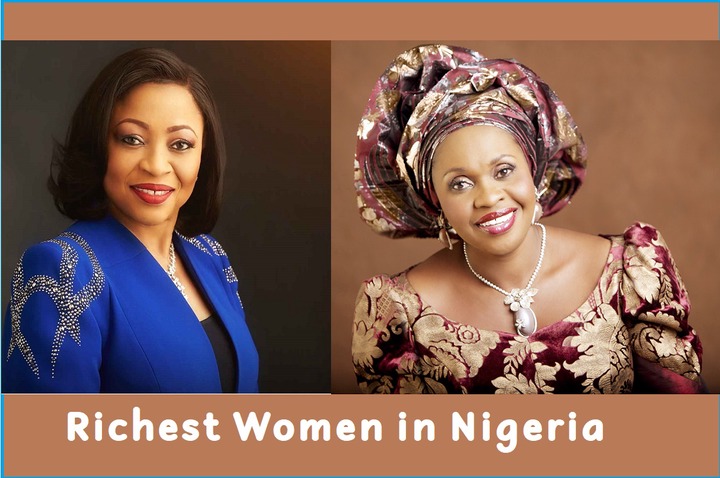 According to Forbes, Folorunsho Alakija is ranked the richest woman in Nigeria with an estimated net worth of $1 billion as of 2020. Her wealth is majorly buoyed by her oil exploration company, which owns a 50% stake in Oil Mining License (OML) 127, one of Nigeria's most prolific oil blocks. Aside from her oil well, Folorunsho owns a printing and fashion company, where she serves as the managing director.
While Hajia's oil company produces an average of 30,000 barrels of oil per day, Folorunsho's daily oil production currently stands at about 200 barrels. This solely contributed to her $1 billion net worth, which automatically shows that she is almost two times richer than Hajia Bola, who has an estimated net worth of $630 million. However, both women are incredibly successful in their own rights.
Her Involvement in Money Laundering
In 2016, The Economic and Financial Crimes Commission (EFCC) accused Bola Shagaya of laundering a government fund of N1.9 billion. The money found in her Unity Bank account was said to be a total of N3.3 billion realized from her "fraudulent activities in the Nigerian National Petroleum Corporation," where she allegedly "influenced the fraudulent allocation of Dual Purpose Kerosene to Index Petrolube Africa Ltd."
During the investigation, the anti-graft agent invited Hajai to the court, but she vehemently refused to honor the invitation. On 29th December 2016, following an order given by Justice Muslim Hassan of the Federal High Court in Lagos, EFCC froze her Unity Bank account, where the N1.9 billion is domiciled.
The only response Hajia Shagaya has so far made in respect to this scandal, and her frozen account is to file an application asking the government to lift the freezing order, claiming that the action taken on her account violates Section34 (1) of the EFCC Act, 2004. However, she was given no attention as EFCC opposed her request, maintaining that the order was rightfully obtained. So far, the account remains frozen, and there has not been any other concrete info regarding this saga.
A Loot At Her Awards and Recognition
On 22nd July 2010 – she was awarded the Nigerian merit award of Member of the Order of the Niger (MON) by the then President of the Federal Republic of Nigeria, Dr. Goodluck Ebele Jonathan (GCFR).
3rd August 2012 – In recognition of her outstanding virtues and massive contribution to economic growth, she was awarded the National Productivity Order of Merit Award by the President of the Federal Republic of Nigeria, Dr. Goodluck Ebele Jonathan
2012 – Forbes' Ten Millionaires to Watch in Africa
2012 – Award for Excellent by ThisDay Annual Awards
A Sneak Peek Into Hajia Bola Shagaya's Lavish Lifestyle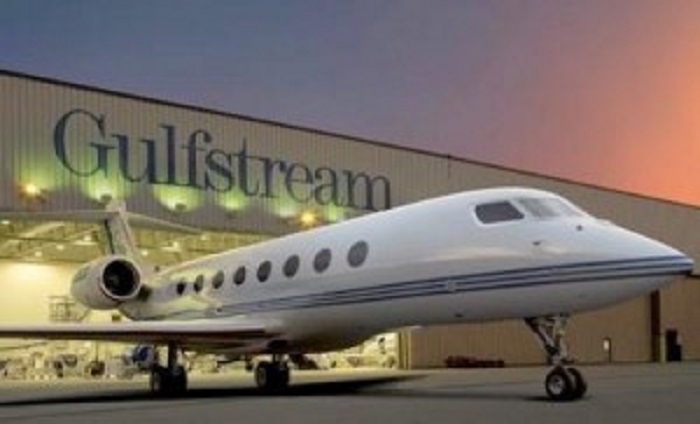 Notable for being a successful businesswoman, Hajia has acquired a huge sum of money to her name. She loves luxury life and as well pulls all stops to live it to the fullest. To mark her 55th birthday in style, the billionaire mogul gifted herself an expensive private jet, the latest edition of a brand new Gulfstream G650 model jet reportedly worth N11.5 billion.
Also, she has high taste in luxury cars and has proved her love for fancy wheels by acquiring a Rolls Royce Phantom and a Rolls Royce Ghost valued at ₦90 million. However, it no news that she lives in one of her numerous mansions in Lagos, even though its worth is unknown.